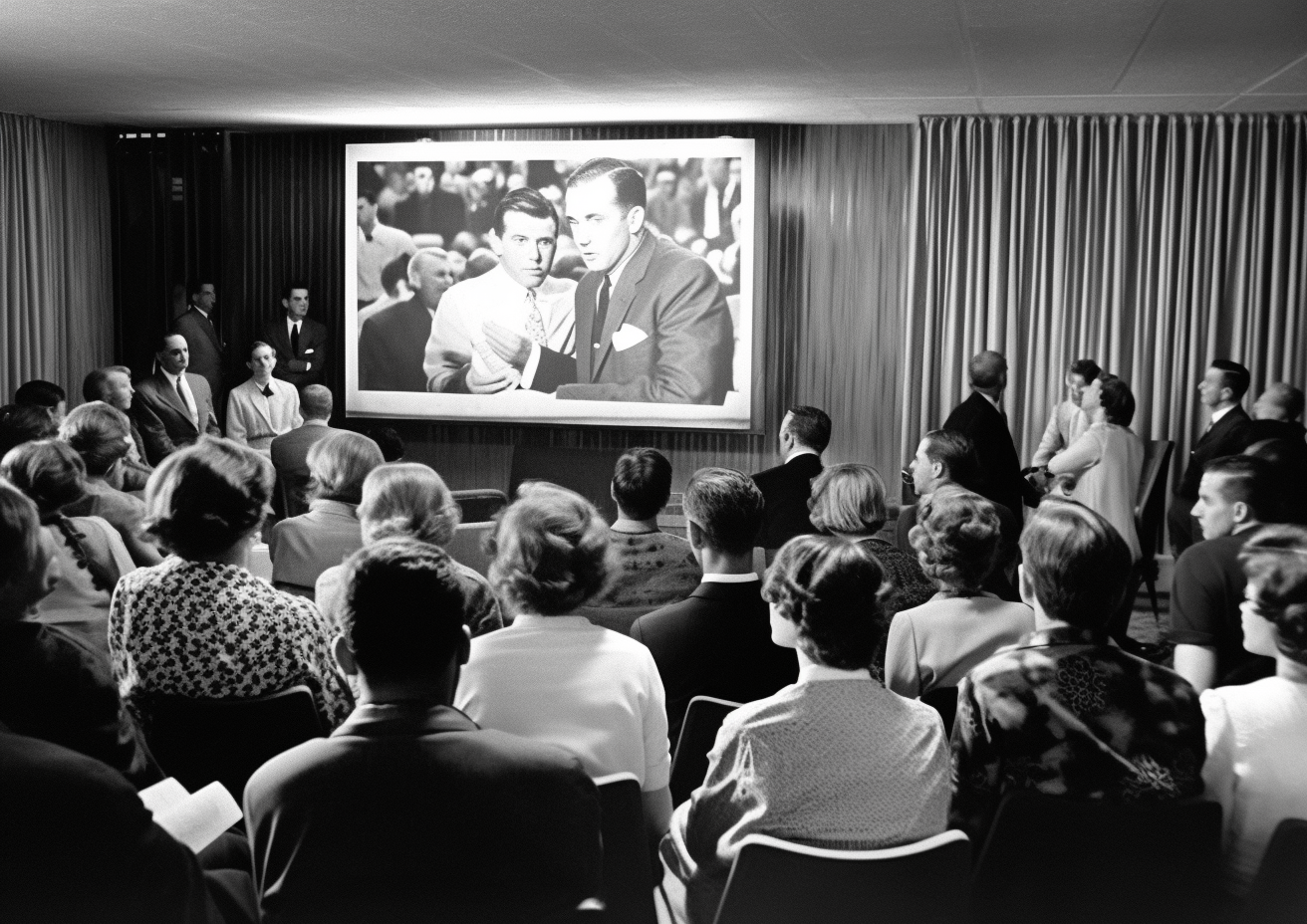 No. 487: Nothing ever happens
⁂ Nashville's Alt-Daily ⁂ Succession · Nashville SC · Trump & Ogles · TN AG · Much More!
Good morning, everyone.
If you're a Succession viewer and wary of spoilers from last night's episode, you might want to skip the opener this morning. If you're not a Succession viewer, there'll still be something of substance for you here.
----
Logan Roy, the family's now-deceased patriarch, was a towering man purportedly based upon Fox media magnate Rupert Murdoch. Since their father's death, Kendall and Roman Roy, his sons, have assumed leadership of his media empire—in a manner reminiscent of the Roman Republic—as co-CEOs.
In last night's episode, Roman, the younger and more pugnacious of the two, makes a play, calling the presidential election early in favor of his preferred Republican candidate and strong-arming his older brother into supporting him. "Let's just jam our f*ckin' heads into the bosom of history," he argues before making motor boating sounds.
It's a risky play, one that could draw them into lawsuits, but it allies them with the guy who "prints all the money" so the payoff seems worth it. We're all familiar with electioneering narratives by now, so I needn't get too in the weeds here. The point is, the brothers decide to force a narrative in order to bolster their chosen candidate.
Conditioned as we are by the constant drumbeat of the 24/7/365 news cycle, it can seem as though nothing ever happens even as the media insists that things are constantly happening at an impossible, world-historical pace. Trump was not a fascist. Democracy was not on the ropes because of him. Etc.
This weekend, between drinks at Steeplechase, I noticed a rumor circulating Twitter about the death of George Soros. The rumor turned out to be false (fake news, as it were) and the disappointed cried out in anger that "nothing ever happens"—which is to say that all the drama spun up by the media never plays out as dramatically as promised.
In 1992, political scientist Francis Fukuyama posited that history had ended. This, he argued, was because liberal democracy is the final form of government, the one most adequately equipped to deal with the exigencies of civilization. In other words, liberal democracy is the political system that satisfies the highest number of people and minimizes damaging potential enemies that might work to topple it. Recently, Russia's invasion of Ukraine has been cited as a refutation of this idea, but the jury's still out on that one.
At the end of history, nothing happens because everyone has what they want. No one lacks enough to engage in coordinated political violence. Since Fukuyama's book was published 32 years ago, its thesis has held strong: communist countries throughout the East Bloc toppled, made way for liberal democratic reforms, and joined NATO—an organization originally intended to form a Western bulwark against the communism of Eastern Europe. To Fukuyama, nothing will happen ever again.
Toward the end of the episode, as candidate Mencken takes to the podium to deliver what seems to be the writers' idea of a right-wing, demagogic speech meant to terrify Democrats, Shiv, their sister, frets over their putting the republic at risk. Roman, cocksure, responds, "We just made a night of good TV. That's what we've done. Nothing happens."
----
Today, Miles Harrington checks in with Nashville SC midway through their season, and Megan catches us up on Andy Ogles' being the subject to a variety of attacks and some legislation that he's put forth.
Onward.
⧖⧗⧖ ENJOY THE PAMPHLETEER? ⧗⧖⧗
The Pamphleteer provides a home for those who don't feel served by media and leadership in the city and prioritizes citizens' concerns over those of outside interests.
Your support will help us chart a bold, new course for the city.

RECAP The 82nd annual Iroquois rode on as the thoroughbred gods allowed the rain to hold off. As we discussed last week, Scaramanga and Snap Decision were your best bets this time around and as fate had it, Scaramanga held off two-time reigning champ Snap Decision as they finished 1-2 across the wire. Rain or shine, muddy or dry, The Pamphleteer is your source for reliable Steeplechase insight.
----
❍ NASHVILLE SC RISING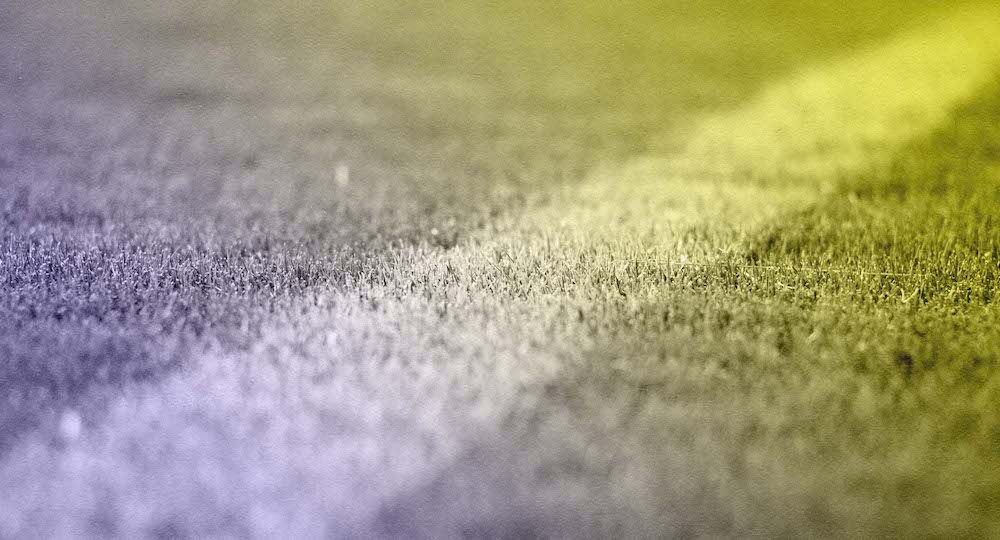 Saturday night's 1-1 draw at DC United surely left something to be desired as Nashville SC conceded the tying goal in the 83rd minute. Nevertheless, coming away with another point on the road still provides a sense of accomplishment in today's MLS. This marks the sixth league match in the last seven outings where NSC has captured at least a point and has catapulted the team to 3rd in the Eastern Conference standings.
Nerves overcame many following a lackadaisical start to the 2023 campaign. The offense was discombobulated and few answers appeared to be coming other than from the golden boot of reigning MLS MVP Hany Mukhtar. One reliable finisher, however, will not cut it in America's top league. Following an embarrassing home loss to rival FC Cincinnati in late March, the tide began to sway.
Continue reading...
MORE RECENTLY

𝓧 TRUMP AND OGLES ENDORSE EACH OTHER
On May 11th, former president Donald Trump endorsed Andy Ogles, representative for the fifth district, for re-election via Truth Social:
Congressman Andy Ogles is a fantastic representative for the incredible people of Tennessee's 5th congressional district. I was pleased to recently receive his endorsement for President. Andy is working hard to grow the economy, stop Inflation, secure our southern border, uphold the rule of law, and defend our Second Amendment. I was proud to help Andy flip a Democrat seat in 2022, and he has my complete and total endorsement for re-election. He will not let you down!
"I'm proud to be one of Trump's first endorsements," tweeted Ogles in reply. He then asked his followers to give him their own endorsement, providing a link for them to do just that: "I flipped TN-05 RED in 2022. I'm challenging the most radical Admin in American history. I'm one of the left's TOP TARGETS in 2024. Will you join President Trump?"
BACKGROUND AND CONTROVERSY Back in 2022, Trump endorsed former State Department spokesperson Morgan Ortagus for the newly recarved district before she was removed from the ballot. The remaining candidates, many of whom had been involved in state politics for decades, hoped for an endorsement after Trump's pick was removed from the race, but the former president remained silent on the matter.
Ogles' claim that he's one of the left's top targets is not without merit. Just last Thursday—seemingly out of nowhere—the Nashville Scene published a scathing cover story about Ogles, painting him as the enemy of the left and a disappointment to the right.
The barrage of media scrutiny doesn't take holidays or weekends off either: this Saturday, the congressman's infamous family Christmas card was dredged up once again—this time by state senator London Lamar (D-33), who indirectly compared it to the Instagram Live video by Grizzlies guard Ja Morant that resulted in his suspension.
"While I don't support anybody waving guns around on pics/videos… when white conservative politicians do it, they get voted into office. When Ja does it, he gets suspended," tweeted Lamar. "I'm pointing out the inequality in outrage. Both types of groups they represent should be held accountable."
WHAT HAS OGLES BEEN UP TO? Among efforts to open transparency and hold the government accountable for the billions of dollars sent to Ukraine, and to eliminate the Treasury Department's Advisory Committee on Racial Equality, his legislative efforts have been overshadowed by the aforementioned attacks.
Last week, in a press release issued on May 10th, Ogles introduced the Defund the OTF Act, which he described as a "necessary step in returning fiscal responsibility to our federal government."
The Open Technology Fund, says Ogles, "has happily taken taxpayer dollars while ignoring basic oversight requests. As if that isn't enough, the taxpayer-funded OTF spent millions of dollars inflating staff salaries, hosting a lavish overseas conference, and funding an irresponsible, leftist social agenda. It is time for Congress to send a message to corrupt bureaucrats that wokeness and reckless spending will not go without consequences."
➫ LEGAL ASSISTANCE FOR REGULAR AMERICANS
Tennessee Attorney General Jonathan Skrmetti, along with a coalition of other attorneys general, sponsored a letter urging Congress to prioritize investment in the Legal Services Corporation in this year's budget. What is the Legal Services Corporation, exactly?  The independent 501(c)(3) was established in 1974 and funds "high-quality civil legal assistance to low-income Americans" through a grant program.
LEGAL SYSTEM GATEKEEPING  The coalition of AGs provided this statement in their letter:
The powerful impact of LSC's work cannot be overstated, particularly in rural areas that tend to have the highest poverty rates in our country. LSC's grantees work to provide on-the-ground legal assistance to well over a million Americans annually: veterans struggling to access their benefits, seniors who have been defrauded, children in the foster system, renters facing eviction, victims of domestic violence, farmers struggling financially, individuals facing substance addiction, victims of weather-related events . . . the list is long and growing, but the legal needs of millions of Americans continue to be unmet due to a history of chronic underfunding.
Over the last year, we've highlighted some of the legal difficulties American citizens run into while taking up lawsuits to protect their civil liberties.
HEADLINES
Metro Council At-Large Q&A: Russ Pulley (Scene) As of this writing, 13 candidates have qualified to run for at-large seats on the Metro Council, with 11 more having pulled petitions ahead of this week's ballot deadline.
Rental hike may drive Nashville's New Year's Eve bash to Centennial Park (Tennessean) The Nashville Convention & Visitors Corp. told members of the Metro Park and Recreation Board this week that the cost to rent the park was expected to jump from about $125,000 to more than $400,000 this year.
Tennessee now has more than 7 million residents (Axios) Tennessee's population grew by 1.8% between 2020-2022 and has pushed beyond 7 million. The data shows the Volunteer State's growth is driven by migration from other parts of the country and robust interest in Middle Tennessee.
Former Rep. Timothy Hill appointed as interim to fill Scotty Campbell vacancy in House (Tennessean) Hill will fill the vacancy created by the abrupt departure of Rep. Scotty Campbell, R-Mountain City, last month after an ethics panel found Campbell violated the legislature's sexual harassment policy.
LOCAL COLOR
🌁 Bridge construction/closure details (Read)
🚨 21-Year-Old Man Charged With Rioting After Street Racing Investigation (Read)
🐎 Thousands attend the 82nd annual Iroquois Steeplechase (Read)
DEVELOPMENT

THINGS TO DO
View our calendar for the week here and our weekly film rundown here.
📅 Visit our On The Radar list to find upcoming events around Nashville.
🎧 On Spotify: Pamphleteer's Picks, a playlist of our favorite bands in town this week.
👨🏻‍🌾 Check out our Nashville farmer's market guide and our 2023 southern festival guide and 🎥 2023 movie guide.
TONIGHT
🎸 Bleary Eyed @ The Basement East, 9p, $10, Info
+ shoegaze band from Philadelphia

🪕 East Nash Grass @ Dees Lounge, 6p, $5, Info

🎙 Tom Jones @ Ryman Auditorium, 8p, $59+, Info

🎷 Jazzy Monday @ Helen's Hot Chicken, 8p, $13, Info

💀 Grateful Monday @ Acme Feed & Seed, 8p, Free, Info

🕺 Motown Monday @ The 5 Spot, 9p, $5, Info

🎹 Jazz Jam @ The Villager, 11p, Free, Info

📰 Check out the full newsletter archive here.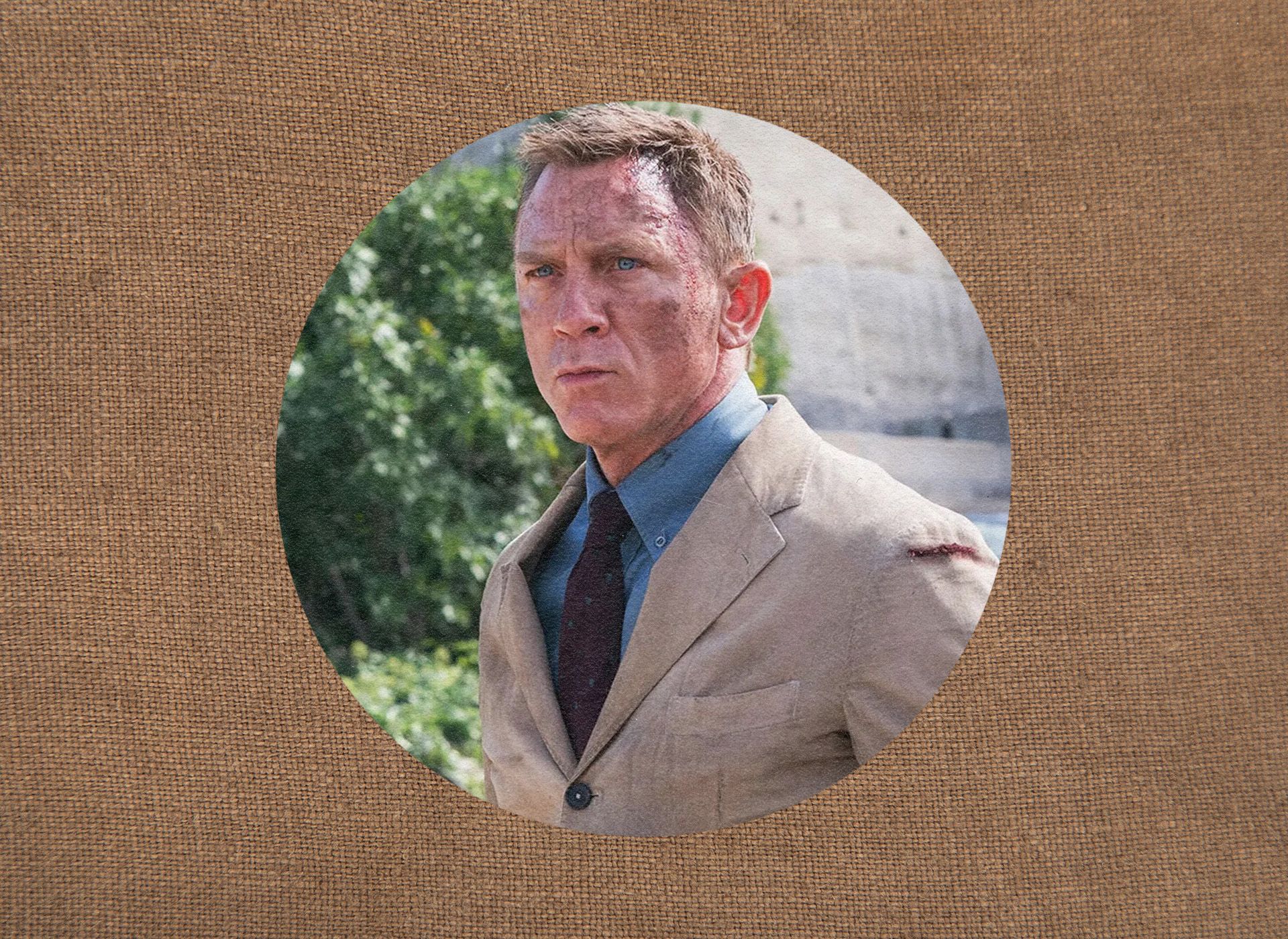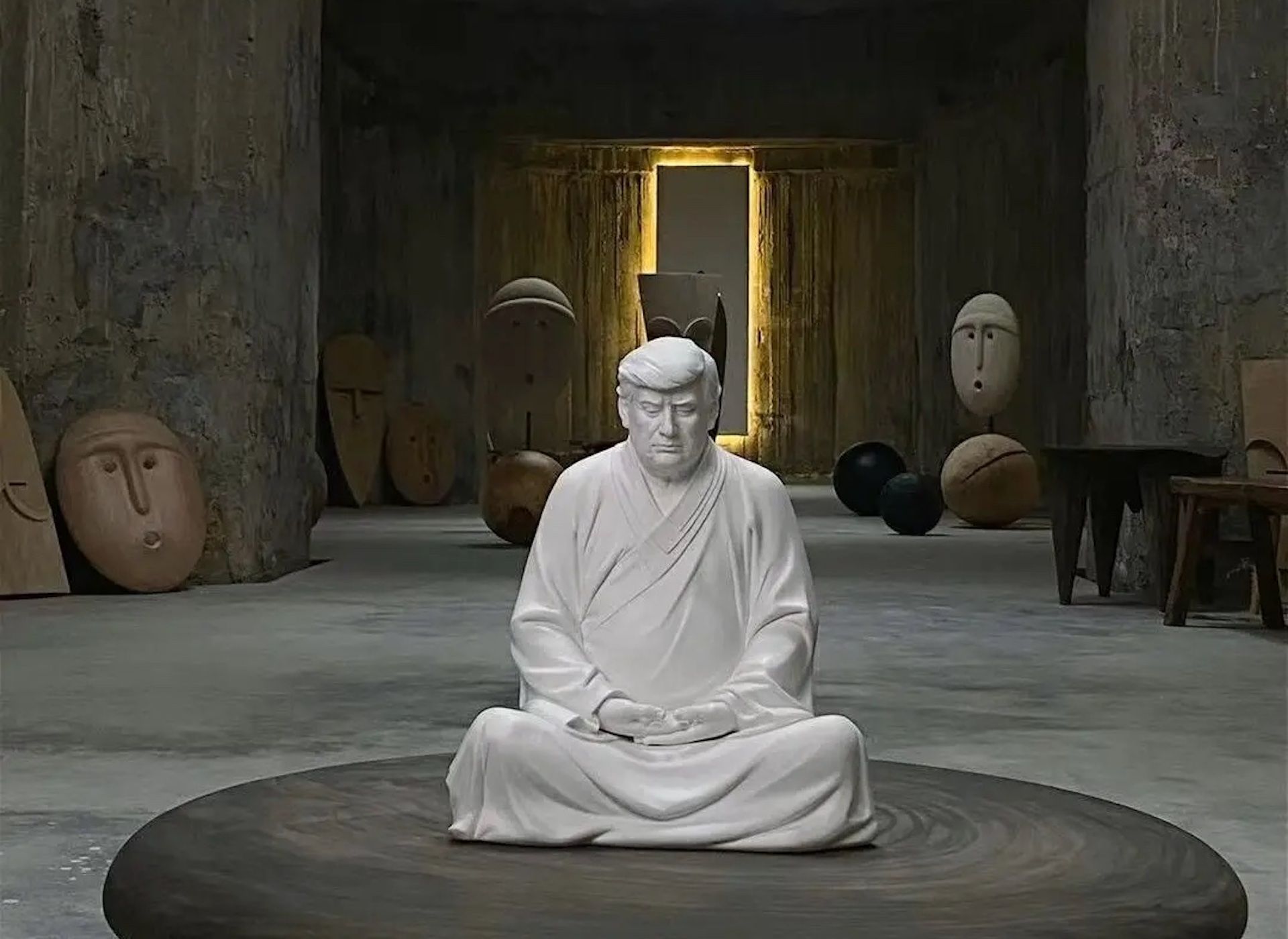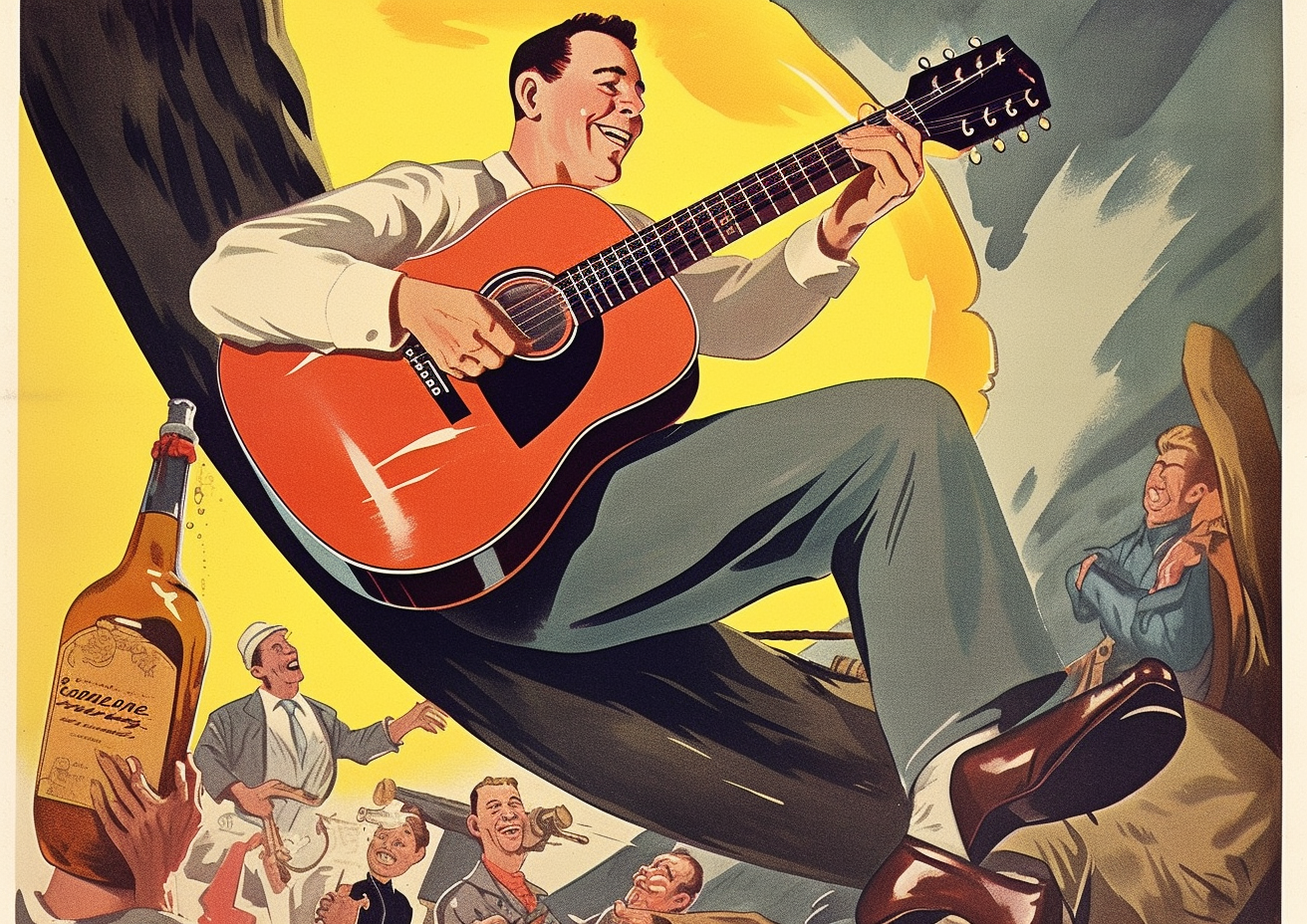 i