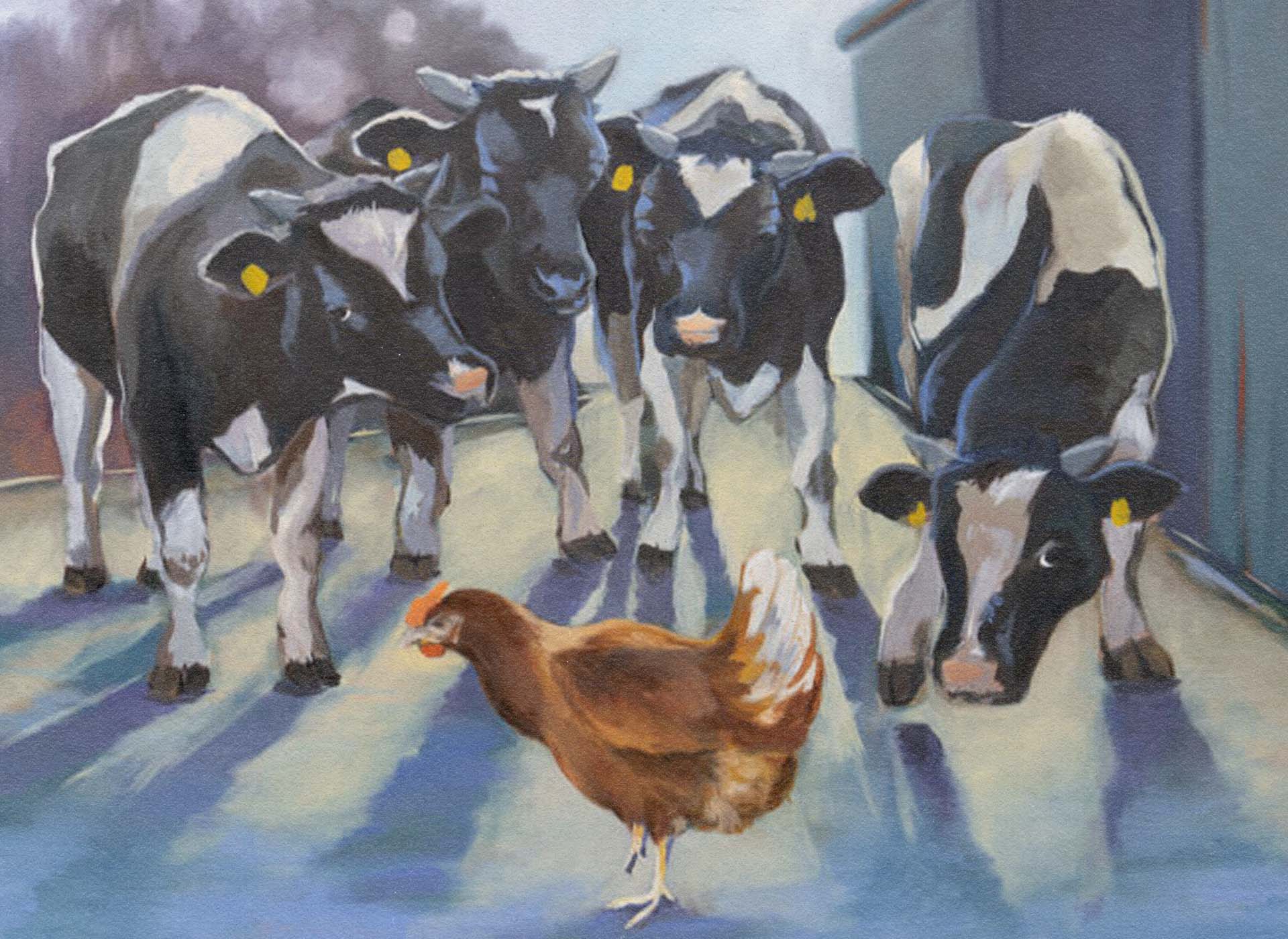 No. 490: Trading Steak for Chicken
⁂ Nashville's Alt-Daily ⁂ Subterfuge · Crème de Menthe · Air Quality · Manifesto · Much More!
Good morning, everyone.
Last year, around this time, local media launched an all-out assault against Hillsdale College.  Every outlet, from the Tennessean to News Channel 5, set out to undermine American Classical Education (ACE) and their efforts to plant charter schools in partnership with the small, Christian Michigan college.
The attacks centered primarily around Hillsdale President Larry Arnn's "mean" comments, which we addressed here (he was right), and insinuations that Hillsdale had some covert, sinister profit motive driving their quest (they don't, Hillsdale offers their services to ACE for free).
The latest battle in the War Against Hillsdale finds Tennessee Lookout reporter Adam Friedman insinuating that ACE schools are covertly implementing Common Core—a set of academic standards introduced during Obama's first term now banned, by law, in the state.
Friedman's report hinges on the ACE's utilization of Core Knowledge, a curricula initially authored in 1986 by E.D. Hirsch. According to Friedman, there are strong ties between Core Knowledge and Common Core.
The purported link is a bit arcane, so I'll spare you the gory details except to focus on one key point: not only has Core Knowledge been approved for use in prior charter applications, it's been celebrated by the Tennessee Department of Education in federal grant applications.
The report does not bring into question the effectiveness of Core Knowledge, nor does it provide evidence of its detriments. (It should be noted that the top three performing charter schools in Davidson County utilize Core Knowledge.) Additionally, Lookout staffer Sam Stockard's 2021 report detailing Penny Schwinn playing favorites with textbook publishers shows Friedman should have been well aware of the TDOE's prior use of the curricula.
Why would the nonpartisan Tennessee Lookout focus so intently on ACE and their partner, Hillsdale, instead of frying the bigger fish utilizing this "questionably legal" curriculum, the Tennessee Department of Education?
The answer may lie with their relationship to the state's largest teacher's union, the Tennessee Education Association,  and another supposedly nonprofit organization with ties to TEA, Public School Partners, that we've written about here before. Soon after the publication of the Lookout's expose, a blog post from the PSP-affiliated Andy Spears promoting the report appeared.
In the past, Spears has expressed open concerns about Hillsdale's "Christian Nationalist agenda". I only learned of his post after a PSP affiliate replied with the link to one of my tweets that, notably, did not mention Spears, the TEA, or PSP.
Something feels… off. Why would the Lookout trade steak (TDOE secretly using Common Core) for chicken (ACE secretly using Common Core)? Is journalism in a recession too?
Today, Valerie Malfy joins us to discuss an oft-neglected spirit worthy of your attention and Megan clues us in on Metro's efforts to clean up the air.
Onward.
⧖⧗⧖ ENJOY THE PAMPHLETEER? ⧗⧖⧗
The Pamphleteer provides a home for those who don't feel served by media and leadership in the city and prioritizes citizens' concerns over those of outside interests.
Your support will help us chart a bold, new course for the city.

⬆ Crème of the Crop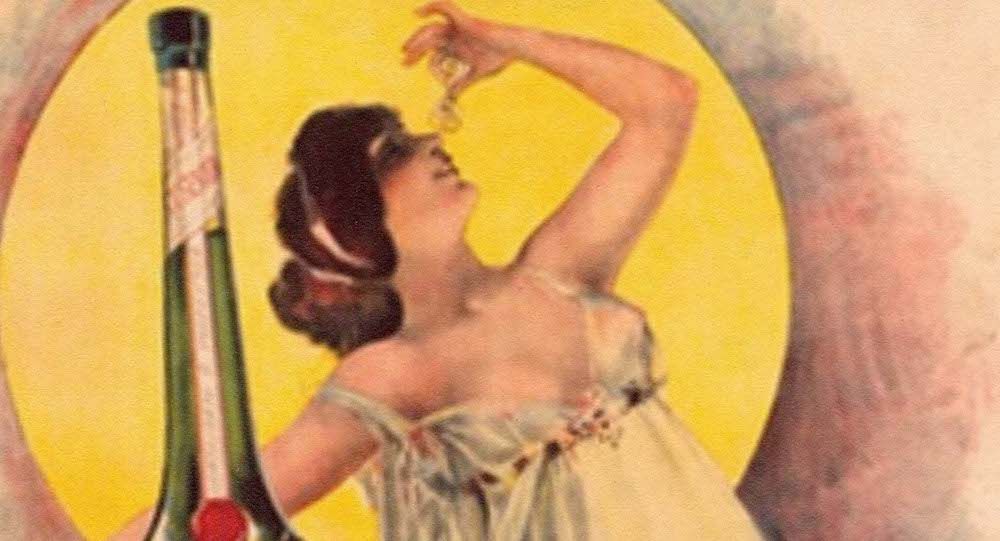 From Valerie Malfy
A dusty bottle in the back of a cabinet, part of the florescent speed rack rainbow, ignorant (and probably promptly regretted) underage contraband, a portion of the forgotten section in a run-down liquor store, or your grandparents' drink… Whatever you've thought about crème de menthe, I promise you, I've heard it.
And you wouldn't be wrong. At one point or another, I've witnessed the bottle in each of these positions. But this minty beverage can be so much more than those things and a far cry from a glowing, nuclear, neon-green substance. Bright green drinks are fine for kids' parties, Shamrock Shakes™, and even theme shindigs, but once you've graduated from child to adult, mint need no longer equal green. And crème de menthe need no longer be rough and tumble.
Continue reading...
MORE RECENTLY

☁ AIR QUALITY POLICY
On Tuesday, Metro Council approved another $200,000 in EPA grant funding toward the city's ongoing effort to monitor air quality. The latest allotment, meant to help with "ambient air monitoring" to collect data on outdoor pollutant levels, will bump the grant total to $1.6 million.
WHY DOES THIS MATTER?
Nashville could run into some new regulations that would make this investment significant. In recent years, the Environmental Protection Agency has set its sights on tackling the "world's leading environmental health risk," fine particulate matter. The EPA's limit for fine particulate matter is 12 micrograms per cubic meter of air. However, new rules proposed by the agency may lower the limit to 9 or 10 micrograms per cubic meter of air, potentially putting Nashville, which clocks in at 9.1 micrograms, in "non-attainment" territory.
Unsurprisingly, the new EPA regulations would require Nashville to change how it functions.  A few proposed solutions include limiting the burning of fossil fuels and requiring electrification. In fact, the infrastructure is already there: many "plan zero" goals and initiatives were set up in Metro's countywide General Plan, NashvilleNext, and have been outlined by the Livable Nashville Committee. While well-intentioned, these policies would be, in the words of Metro's air pollution control director, "an economic killer."
MANIFESTO MOTION TO BE HEARD TODAY
This afternoon, the county's chancery court will hear a motion put forward by a group of parents associated with the Covenant School. The motion requests that the court block the release of the shooter's manifesto to protect the Covenant community's "interests relating to the release of records sought in this matter."
Earlier this week, 66 of the 75 House Republicans signed and delivered a letter to MNPD Chief John Drake requesting the release of the Covenant manifesto. However, a few GOPers were not listed as co-signers on the document, including House Majority Leader William Lamberth. On Monday, Lamberth released his own statement addressing his lack of signature:
Since the first week following this horrific attack, I have been in constant communication with the Metro Nashville Police Department, the Tennessee Bureau of Investigation, the Department of Safety as well as the families of the victims. I have personally asked for the release of these records, with certain important redactions made to ensure public safety. Pending litigation has delayed the process. I trust Chief John Drake and the phenomenal work of his officers. I'm confident these records will be released to the public well before the special session in August.

Other Republicans who did not sign the document include Reps. Charlie Baum, Clay Doggett, Ron Gant, Johnny Garrett, Patsy Hazlewood, Tom Leatherwood, Susan Lynn, and Sam Whitson.
HEADLINES
Metro Nashville benefits board reconsidering gender-affirming care coverage (Tennessean) Nashville's Metro Employee Benefits Board is once again considering a plan to expand employee health insurance to cover gender-affirmation surgery for employees.
Nashville unlikely to sue over state eliminating police oversight board; airport suit coming (Lookout) It's widely expected that the next suit Nashville files will challenge the state's takeover of the Nashville Airport Authority. The legislation allows the governor, lieutenant governor and House Speaker to appoint six of the eight seats on the airport authority board.
Gov. Lee signs bill to increase minimum Tennessee teacher salary to $50K (WSMV) The bill raises the minimum teacher salary to $50,000 by 2026, an increase from $35,000 in 2019. Gov. Bill Lee signed the legislation Thursday. The bill will give teachers the "largest pay raise in state history," according to Lee.
Rep. Tim Burchett introduces bill that would increase criminal penalties for illegal fentanyl trafficking (Star) The Fentanyl Trafficker Elimination Act would "hold fentanyl smugglers accountable for their role in the United States' opioid epidemic," according to Burchett's office. If enacted, anyone convicted of intentionally trafficking fentanyl or fentanyl analogues would be sentenced to life in prison under Burchett's bill.
DEVELOPMENT
Berry Hill commercial building listed for $7.75M (Post)
Hattie Jane's Creamery eyed for Donelson (Post)
Image released for MetroCenter project (Post)

THINGS TO DO
View our calendar for the week here and our weekly film rundown here.
📅 Visit our On The Radar list to find upcoming events around Nashville.
🎧 On Spotify: Pamphleteer's Picks, a playlist of our favorite bands in town this week.
👨🏻‍🌾 Check out our Nashville farmer's market guide and our 2023 southern festival guide and 🎥 2023 movie guide.
TONIGHT
🪕 Luke Bulla @ Analog at Hutton Hotel, 7p, $35, Info

🎻 Virtuoso Fireworks @ Schermerhorn Symphony Center, 7p, $29+, Info
+ International phenomenon Bomsori Kim

🪕 George Clark Shifflett, III & His Big Country Orchestra @ Station Inn, 9p, $15, Info

🎸 Baba Commandant @ The Blue Room, 8p, $25, Info
+ acclaimed West African band

🍀 Live Irish Music @ McNamara's Irish Pub, 6p, Free, Info
🎸 Kelly's Heroes @ Robert's Western World, 6:30p, Free, Info
🎸 Open Mic @ Fox & Locke, 6:30p, Free, Info
+ vet community here

📰 Check out the full newsletter archive here.