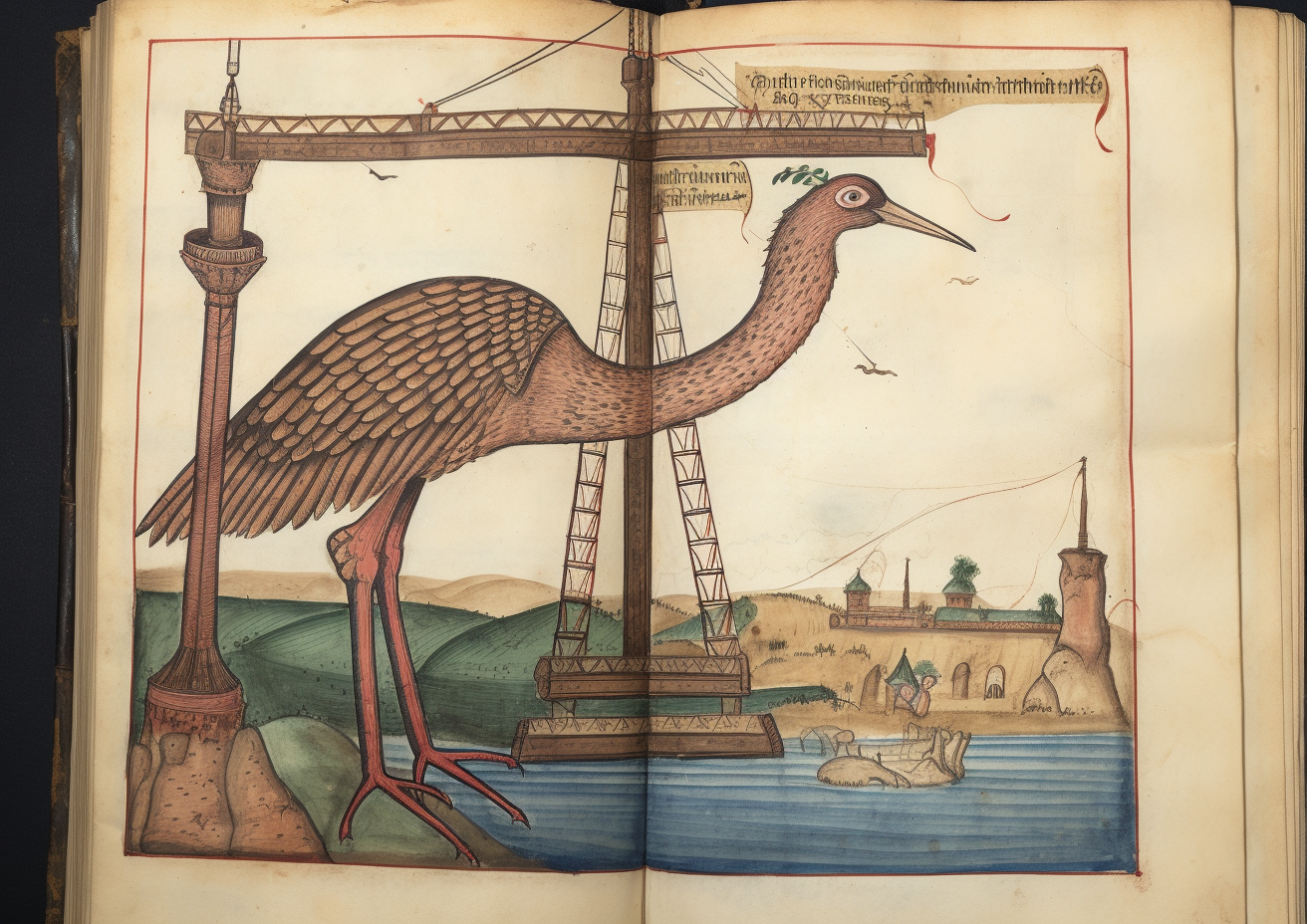 No. 499: One Last Crane
⁂ Nashville's Alt-Daily ⁂ Cranes · NASCAR · Folk Medicine · Drag Bill · UBI · Much More!
Good morning, everyone.
As John Cooper surveys the crane count on his departure from office, he decides that there aren't enough. "More cranes," he yells at his aides. "I want the sky black with cranes!" Hearing their boss's plea while scrambling around the office, cleaning up his dog's poop, they look at each other and sigh.
"I want one crane for every person in this damn town," Cooper cries. "New Zealand's known for its sheep! I want Nashville to be known for its cranes!"
"One last crane," the aides chant exhaustedly in unison. "One. Last. Crane."
✰ ✰ ✰
In case you weren't hip to it, there's been talk of a new NASCAR track at the current Nashville Superspeedway. I won't bore you with the financials (it's not free) but on the heels of the recent gouging the city received from the Titans stadium deal, it feels a lot like outgoing Mayor John Cooper is trying his damnedest to leave the city littered with half-baked developments that'll weigh down the already sagging infrastructure.
"Racing has been a proud part of the Nashville Fairgrounds for 118 years. The Metro charter requires Nashville honor that tradition," Cooper noted in a response to NSC owner John Ingram's concerns that an adjacent NASCAR track would hurt business at Geodis Park.
The mayor's office is trying to push the deal through before he leaves office. In spirit, it's the new Titans stadium deal, albeit cheaper. Next up, a new MLB franchise: the Nashville Stars. Wonder where they'll fit that stadium. Starting to get crowded in here.
Today, Jerod previews this weekend's Folk Medicine Festival in the town of Red Boiling Springs, and Megan looks at how the drag bill might affect pride month.
Onward.
⧖⧗⧖ Office Hours ⧗⧖⧗
Join us! Tomorrow afternoon for our new, weekly video livestream recapping the week before we head into the weekend. If you can't make it, we'll release a recording as a podcast afterwards.
Where? Facebook, YouTube, or Twitter.
When? Every Friday at 2 PM CST.
Sign up for a reminder on Facebook or wait for our email notification.

♨︎ Red Boiling Springs and The Southern Imaginary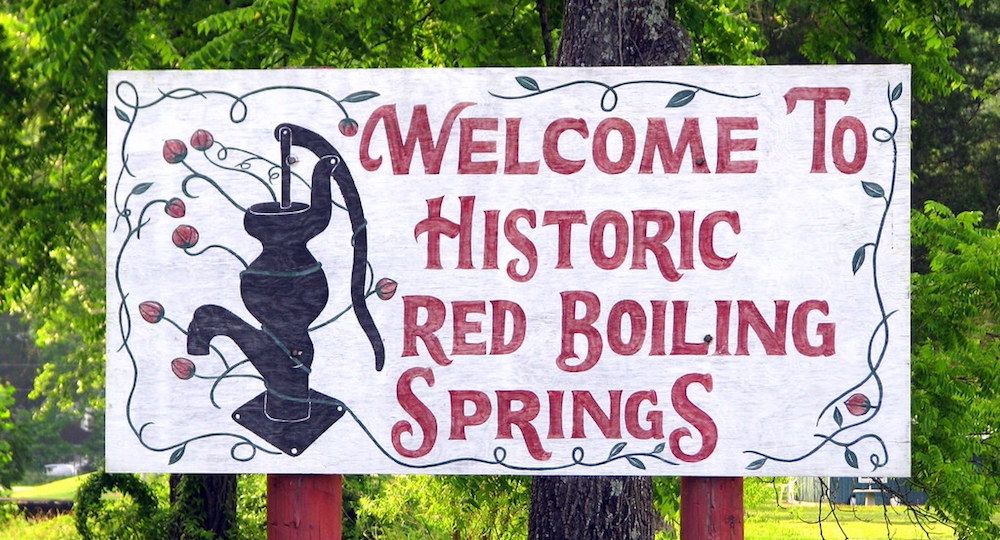 From Jerod Hollyfield
The Red Boiling Springs Folk Medicine Festival runs all day on Saturday, June 3. Updates and a schedule of events can be found on the event's website and Facebook page.
✰ ✰ ✰
As this year's legislative session stumbled to its finale, a certain set of lawmakers and journalists decided on a peculiar refrain: Nashville is the economic engine of Tennessee and, thus, should be beyond reproach. Whether due to its sprawling healthcare industry or tourism, the city has earned a spot of national distinction, becoming both a destination and model. Yet, such jingoistic localism willfully overlooks a truth readily apparent to anyone who frequently travels through the region: take away a couple of landmarks and economic engines, and the 21st-century South is pretty much the same no matter where one goes.
Continue reading...
MORE RECENTLY

⚑ PRIDE MONTH VS. "DRAG" BILL
As Pride Month kicks off and SB3 takes effect throughout Tennessee, festival organizers are ensuring their shows and events fall within legal parameters. "Because the law was written so vaguely, that we just needed to make sure that we were going to be presenting a legal festival," Mac Huffington, the president of Nashville Pride, told NPR.
Last week, hearings took place at the Western District Court, where the lawsuits filed by Friends of George argued the "drag bill" may be in violation of First and possibly Fourteenth Amendment rights. Though the temporary injunction expired on May 26th, Judge Parker's final ruling could temper the law or counter its effectiveness. Brice Timmons, the attorney representing the Memphis-based drag troupe, told News10 that he expects Judge Parker to announce his final decision tomorrow.
Though Senate Bill 3 is often referred to as a drag ban, Senator Jack Johnson, its sponsor,  refutes that characterization: "I've heard references to this bill that it will ban drag shows? Well, no, it won't," Johnson told NBC back in December. "It just says you can't do something that's sexually explicit. It won't prevent someone dressed in drag from being in a parade or being in public."
MAYORAL CANDIDATES ANSWER CONSERVATIVES
Last weekend, I attended a different kind of mayoral forum, a Q&A breakfast organized by a group called the Nashville Conservatives. Of the twelve mayoral candidates, only two, Alice Rolli and Freddie O'Connell were able to stick around long enough to take questions. Below are some of the answers the candidates proffered during the event.
Q "If the council should possibly pass a guaranteed income for people in Nashville, would you veto it? Yes or no?"
There was some speculation about whether the mayor can actually veto a bill before the two candidates answered this question. For clarity, the rule concerning the mayor's veto power can be found here.
ROLLI "A veto is a problem. But would I vote for it? No."
O'CONNELL "Yeah, I guess I'd say I'm not going to prejudge anything. Because if they said, 'Hey, we're going to set up something that offers grants to a small section of MDHA residents,' that's different from a city-wide thing. So I'm not going to unconditionally say I would veto it. But I will say I'm skeptical that it would get through council."
HEADLINES
Celebrate 227 years of statehood at the Tennessee State Library and Archives (Channel 5) Today is Tennessee Statehood Day, celebrating 227 years of being a part of our nation. The Tennessee State Library and Archives will celebrate the day with a ceremony and the display of the original state constitutions.
First Safe Haven Baby Surrendered at Tennessee's First "Baby Box" (TCN) According to the Knoxville Fire Department, this "Baby Box Alert" came through just after 12am on Saturday morning at Station 17 where three crew members responded and found a baby boy had been left for them to find in the Baby Box.
Governor's order of protection plan faces tough road in special session (Lookout) The governor's proposal enabling law enforcement to confiscate weapons from unstable people is likely to go down in flames during a special session. Tennessee's House and Senate speakers forecast a harsh reception for Gov. Bill Lee's plan Wednesday in an interview with reporters.
DEVELOPMENT
Entrepreneur scraps stalled boutique hotel plan, lists parcel for $2.4M (Post)
Long-planned Capitol View project remains on hold (Post)
⧖⧗⧖ ENJOY THE PAMPHLETEER? ⧗⧖⧗
The Pamphleteer provides a home for those who don't feel served by media and leadership in the city and prioritizes citizens' concerns over those of outside interests.
The best way to support us is to sign up for a membership.

THINGS TO DO
View our calendar for the week here and our weekly film rundown here.
📅 Visit our On The Radar list to find upcoming events around Nashville.
🎧 On Spotify: Pamphleteer's Picks, a playlist of our favorite bands in town this week.
👨🏻‍🌾 Check out our Nashville farmer's market guide and our 2023 southern festival guide and 🎥 2023 movie guide.
TONIGHT
🎸 Boz Scaggs @ Ryman Auditorium, 7:30p, $59.50+, Info

🎸 Ruston Kelly w/ Jenny Lewis @ Ascend Amphitheater, 7p, $35+, Info

🎸 Lillie Mae @ Fox & Locke, 8p, $15+,  Info
+ country and Americana singer, songwriter, fiddle and guitar player

🎸 Musicians Corner @ Centennial Park, 5p, Free, Info
+ Caroline Spence, Maya de Vitry, Karina Daza, Hay Peebles
🥩 Alt Health Summit @ Bitcoin Park, 9a-5p, $100, Info
+ hosted by The Meat Mafia Podcast
🪕 The Cowpokes @ Acme Feed & Seed, 12p, Free, Info
🎙 Live Irish Music @ McNamara's Irish Pub, 6p, Free, Info
🎸 Kelly's Heroes @ Robert's Western World, 6:30p, Free, Info
✹ WEEKLY FILM RUNDOWN: June 2-8
The latest releases and special screenings hitting Music City this week. For a list of new and upcoming films, check out our 2023 Movie Guide.
Spider-Man: Across the Spiderverse The webslinger's first foray into feature animation was a clever mindwarp that managed a melting pot of drawing styles and characters without ever coming off like a DEI seminar. It's also one of the greatest teen movies of the 21st century. Word is this one builds on its predecessor swimmingly. Now playing in theaters.
The Boogeyman Stephen King's allegory about absent parents not believing in the monsters under their children's bed finally gets the bigscreen treatment. The short story has remained one of the horror mastermind's greatest works for almost a half-century. This glossy adaptation likely won't rival it, but it'll be a perfect holdover until Halloween. Now playing in theaters.
The Starling Girl What the American arthouse clearly needs is a tale of a Christian fundamentalist teen in rural Kentucky having an illicit romance with her charismatic youth pastor made by a secular nepo baby from Los Angeles with an NYU film degree and a cinematographer daddy. It deserves a fairer shot than the director likely gave our region. Now playing at the Belcourt.
Sanctuary A dominatrix (Margaret Qualley) spars with the hotel heir (Christopher Abbott) who has become a corporate titan thanks to her tutelage as he tries to sever their relationship in what looks like a reverse mashup of Fifty Shades of Grey and Secretary as well written as a David Mamet play. Now playing at AMC Thoroughbred 20, Regal Green Hills 16, and Regal Opry Mills 20.
The Belcourt Presents 1973 The film event of the summer continues as The Belcourt brings 18 titles from the greatest year of the greatest period in American cinema back to the big screen. The retrospective features everything from Alejandro Jodorowsky's The Holy Mountain to Disney's Robin Hood and Bruce Lee's Enter the Dragon. Our picks this week: The Long Goodbye, Pat Garrett & Billy the Kid, Lady Snowbird, and Fantastic Planet. As if we needed any more proof they don't make them like they used to.

📰 Check out the full newsletter archive here.