No. 586: Coming to you live
📅 Today, Davis reminds you to tune in, Jerod reviews the new Exorcist movie, and Megan rounds up some news involving participatory budgeting and the Franklin mayor's race.
Good afternoon, everyone.
Just a reminder to tune into Megan's Nashville Savvy today. She'll be live about the time you open this email. You can watch her show here.
Yesterday, Davis talked to writer Isaac Simpson about his previous life at the LA Weekly (which is a mirror image of our own Nashville Scene) among other topics. Give it a watch here.
And tomorrow at noon, Jerod Hollyfield will do his weekly show Culturally Appropriate, going through the latest movie releases and digging into a few in some depth. You can watch that here.
Onward.

✹ LOCAL COLOR AND 'THE EXORCIST: BELIEVER'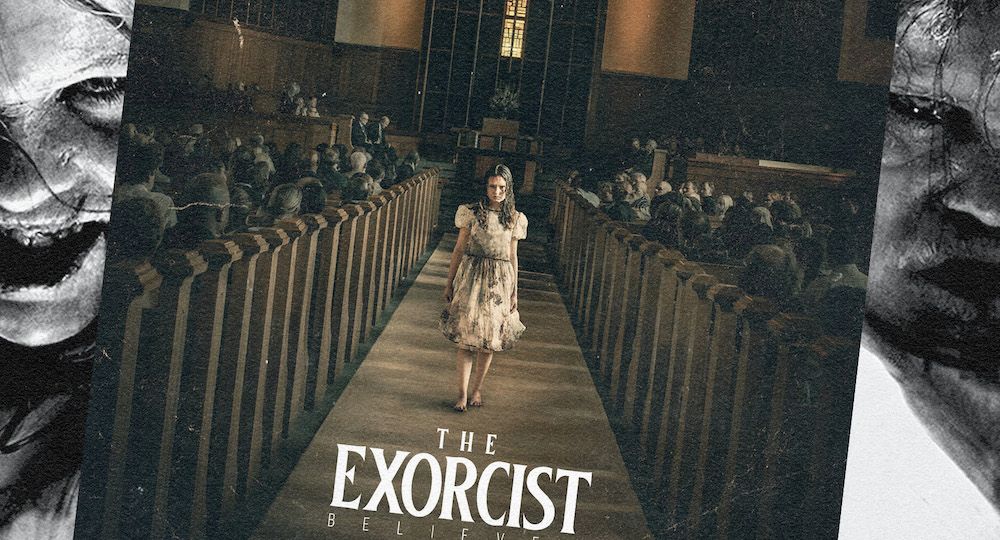 From Jerod Hollyfield
In his 2020 book, The South Never Plays Itself, self-exiled native son Ben Beard attempts to reconcile the region he calls home with its Hollywood representations. "The South is both a region and a thought experiment, real and fiction at the same time. The South is a place and an idea, but whose idea?" Beard largely directs his interrogation of the South's cinematic depictions at the Hollywood dream factory.
However, the critical class bears as much responsibility in cultivating the stereotypes that have come to define the region. Entrenched in urban and (largely coastal) milieus, such critics long for cosmopolitan cachet, especially those that have left the areas of the country that pop culture deems unrefined. That's the only explanation I can muster for the animosity that has met director David Gordon Green's new chapter in The Exorcist series.
Continue reading...

❒ PARTICIPATORY BUDGET VOTE UNDERWAY
Surprise! Voting is underway for the latest installment of Nashville participatory budgeting. Over 1,300 suggestions from residents aged 14 and older across the county have been narrowed down to a 35-item ballot, which is now available online. Be sure to select your top five choices and cast a vote by November 30th.
BACKGROUND
The process for the allocation of funds was subject to strict Covid relief guidelines and was refined by the Participatory Budget Steering Committee. Among the suggestions that made the final cut are a slew of ideas for improvements in high-risk communities, a few DEI-related items, and some traffic calming initiatives.
CONTROVERSY
During Steering Committee meetings, both the integrity of the voting process and the ability for nonprofits to be awarded funding based on the suggested submissions were called into question. Jason Sparks, chair of the committee, made it clear that the process is open to everyone over the age of 13– even non-citizens.
"We've had a lot of discussions about the integrity of the ballots," Sparks said during May's meeting, "... because we also want to make this available to people that aren't citizens that just, you know, live in our community."
To submit your ballot, you are simply required to add a name, address, email address, and phone number.
❍ HIGH-POWERED DC CONSULTANT LINKED TO HANSON CAMPAIGN
The finance report for controversial Franklin mayoral candidate Gabrielle Hanson reveals that veteran consultant Jeff Roe is helping run her campaign. Over $52,000 in expenditures were made to Axiom, Roe's political consulting firm. Roe, an alumnus of Ted Cruz's presidential campaign, is currently serving as a chief advisor to DeSantis super PAC Never Back Down.
In early September, the Washington Post reported that "DeSantis has expressed regrets over Jeff Roe's hiring as a lead strategist at the super PAC Never Back Down." According to WaPo, DeSantis's campaign communications director, Andrew Romeo, dismissed the reports as completely fabricated, stating "the campaign is 'thrilled' with Never Back Down's work."
'GRAB THE POPCORN' POLITICS
The most recent controversy dogging Hanson's campaign has been her refusal to denounce the white supremacists who showed up in support of the candidate during a forum last week. "I'm literally not going to denounce whatever it is that they want to be, whether I agree with what they do in their personal life or not," she said.
Payments made to Axiom by the campaign include $25,000 for door-knocking, $26,824 for mailers, and $300 for push cards.
From Megan Podsiedlik
HEADLINES
Metro sues again, this time over Sports Authority legislation (Post) The city filed suit Wednesday in the Davidson County Chancery Court seeking to overturn recently passed legislation giving state leaders appointments on the Metropolitan Sports Authority, the board that oversees Nissan Stadium, Bridgestone Arena and other Nashville sports facilities.
State contracting with 20 firms for $415M law enforcement training project (Lookout) State officials broke ground recently at the 600-acre site, located near Riverbend Maximum Security Institution where Death Row inmates are housed in north Nashville, joined by law enforcement leaders from across the state.
Belmont's Frist College of Medicine earns preliminary accreditation (Tennessean) The Thomas F. Frist, Jr. College of Medicine at Belmont University announced Wednesday it has received the preliminary accreditation needed to begin recruiting students. Applications will open in November for the college's inaugural class of 50.
New national wildlife refuges in Tennessee, Wyoming created to protect toads, bats, salamanders (AP) The refuge in Franklin County features habitats for threatened and endangered species including gray bats, Indiana bats, Tennessee cave salamanders and Alabama cave shrimp. Fifty kinds of freshwater mussels, including some that are found nowhere else in the world, live in the area's waters, officials said.
DEVELOPMENT
Bobby Bones lists Oak Hill compound for $8.75 million (NBJ)

THINGS TO DO
View our calendar for the week here and our weekly film rundown here.
📅 Visit our On The Radar list to find upcoming events around Nashville.
🎧 On Spotify: Pamphleteer's Picks, a playlist of our favorite bands in town this week.
👨🏻‍🌾 Check out our Nashville farmer's market guide and our 2023 southern festival guide and 🎥 2023 movie guide.
TONIGHT
🎸 Billy Ocean @ Schermerhorn Symphony Center, 7:30p, $58+, Info

🎸 Emily Kidd with Timbo @ The Underdog, 7p, Info
🍀 Live Irish Music @ McNamara's Irish Pub, 6p, Free, Info

🎸 Kelly's Heroes @ Robert's Western World, 6:30p, Free, Info
🎸 Open Mic @ Fox & Locke, 6:30p, Free, Info
+ vet community here

📰 Check out the full newsletter archive here.
YOU MAY ALSO LIKE