No. 582: Welcoming Fall
📅 Today, Davis welcomes fall, we revisit H.D. Miller's review of Locust, and Megan rounds up some local news.
Good afternoon, everyone.
We're heading into the first of a couple of nice, crisp fall weekends. Enjoy it while you can. Middle Tennessee this time of the year is paradise. No reason to close your windows the entire weekend. Here's that handy fall foliage map again.
Onward.

✹ A LOCUST SWARM ON 12SOUTH
From H.D. Miller
Who names a high-end restaurant after a Biblical plague? In 12South? You can tell that chef Trevor Moran isn't from around these parts, because as soon as you mention the word "locust" to a real Southerner they start thinking about painting their door jambs red, not about eating fourteen-dollar, desiccated tuna crackers. Such is the power of Sunday school. (By way of disclosure, I'm not a real Southerner, either, just a life-long member of the Churches of Christ, thus accounting for my encyclopedic knowledge of God's wrath.)
Speaking of God's wrath, may it rain down upon the real estate nabobs who are turning 12South into yet one more semi-urban, cookie-cutter Nowheresville. Apparently, in the 21st Century, everywhere is destined to look like everywhere else, as anything local, quirky, or notable is whirled into a pink slurry and extruded into the blandest 5-over-1, mixed-use casings. If the world were just, an Old Testament God would afflict everyone at Cushman and Wakefield with disfiguring boils. Instead, we get Locust the Restaurant—in its own way, one of the lesser plagues of modernity.
Continue reading...

❍ WE NEED BACKUP: MNPD CALLS IN THE ARMY
Is the Army Corps of Engineers coming to patrol an area near you? According to a new agreement passed and approved by the council and mayor's office, yes. A resolution supplying extra-duty police services to the patrol areas around J. Percy Priest and Old Hickory lakes was signed off on by the council this week.
The recruitment of outside officers to execute duties within Davidson County comes as no surprise; MNPD has had ongoing retainment issues for years. In July, the shortage took center stage once again when a conversation with Chief Drake turned to the topic of placing SROs in Metro elementary schools. At the time, the police chief stated the department was short 170 officers.
FENDING OFF VANDALS WITH A PAINTBRUSH
On Tuesday, Metro Council voted to move forward with a mural project underneath the Moorewood Drive overpass. The decision to beautify the area by adding fresh gravel and a vivid, geometric painting through the underpass is an effort to prevent dumping and littering.
Over the years, murals have become a staple in Music City, so much so that there are several Nashville mural guides. Of course, in the case of this project, it's not to draw in tourists, it's a colorful solution to neighborhood vandalism.The approved agreement between TDOT and NDOT mentions the project will be taken up by a local artist, Marge Art.
HEADLINES
Imagine Nashville shooting for 'tens of thousands' of survey responses, including business voices (NBJ) As a doctor, Alex Jahangir is used to giving opinions. Now, he is seeking them out — from anyone who works or lives in Nashville. Jahangir is one of the leaders of Imagine Nashville, a yearlong campaign to create a cohesive vision for the city's future and actions that the government, businesses, foundations and others can take to make it happen.
Flags to Fly at Half-Staff over Tennessee Capitol Friday in Honor of Fallen Knox County Deputy (Star) At the direction of Gov. Bill Lee (R), flags will be flown at half-staff at the Tennessee Capitol Friday to honor a Knox County Sheriff's Office (KCSO) deputy killed in the line of duty earlier this week. Blakely, 29, was killed after he and his partner responded to a domestic disturbance call on Sunday night in Knoxville.
Bill Freeman steps down as president and CEO of Freeman Webb Co. (NBJ) Longtime Nashville businessman Bill Freeman is stepping down as president and CEO of Freeman Webb Co., a company he helped to create 44 years ago. Freeman is passing the reins to his son, Bob Freeman. Matt Olson will be assuming the role of chief operating officer.
Tennessee grants $16.5M in low-interest water infrastructure loans (Center Square) So far this fiscal year, TDEC has awarded $75,000 in drinking water loans and $18.9 million in clean water loans. During fiscal year 2023, TDEC awarded $ 47.3 million in drinking water loans and $64.1 million in clean water loans for a total of $111.4 million.
DEVELOPMENT

THINGS TO DO
View our calendar for the week here and our weekly film rundown here.
📅 Visit our On The Radar list to find upcoming events around Nashville.
🎧 On Spotify: Pamphleteer's Picks, a playlist of our favorite bands in town this week.
👨🏻‍🌾 Check out our Nashville farmer's market guide and our 2023 southern festival guide and 🎥 2023 movie guide.
TONIGHT
🎸 Broken Social Scene @ Brooklyn Bowl, 8p, $32.50, Info
+ Toronto-based indie rock collective
🎸 Phish @ Bridgestone Arena, 7:30p, $84+, Info
🎙 Common with the Nashville Symphony @ Schermerhorn Symphony Center, 7:30p, $73+, Info

🎸 Cave Fest @ The Caverns, $69.50+, Info
+ three day fest feat. Sam Bush, Leftover Salmon, The Infamous Stringdusters, Peter Rowan & more

🎸 Gregory Alan Isakov @ Ryman Auditorium, 7:30, $39.50+, Info
🪕 The Cowpokes @ Acme Feed & Seed, 12p, Free, Info
🍀 Live Irish Music @ McNamara's Irish Pub, 6p, Free, Info
🎸 Kelly's Heroes @ Robert's Western World, 6:30p, Free, Info
✹ WEEKLY FILM RUNDOWN: October 6-12
The latest releases and special screenings hitting Music City this week. For a list of new and upcoming films, check out our 2023 Movie Guide.
The Exorcist: Believer Get the pitchforks, critics, because this requel to the horror classic deals with abortion and Catholicism in ways that violate the Hollywood norm! Franchise elder Ellen Burstyn comes to the aid of two families facing off against a demon who has their girls in its sights. In director David Gordon Green we trust–especially after his brilliant and bold take on Halloween. Now playing in theaters.
"Strange Way of Life" Ethan Hawke and Pedro Pascal team up for legendary Spanish director Pedro Almodóvar's western about estranged cowboys who may have been more than just hired guns in their past lives. Preceded by "The Human Voice," the director's experimental short film collaboration with Tilda Swinton and a suitcase. It may be weird seeing two shorts in a theater, but after forty years with no diminishing returns, anything by Almodóvar is reason enough to make the trek. Now playing at AMC Thoroughbred 20, The Belcourt, and Regal Opry Mills.
The Royal Hotel Director Kitty Green (Casting JonBenet) reunites with actress Julia Garner (Ozark) after their collaboration on 2020's The Assistant for a film that follows two Americans backtracking through the Australian Outback who encounter a town's dark secrets when they take jobs bartending at the local pub. Casting JonBenet was as compelling as The Assistant's fictionalization of Harvey Weinstein was stilted and on-the-nose. The critics crowing about this one's brazen take on toxic masculinity lead us to believe it may more in common with the latter. Regardless, it's worth seeing for the conversation. Now playing at AMC Thoroughbred 20, Regal Green Hills 16, and Regal Hollywood 27.
She Came to Me Indie film staple Rebecca Miller (Personal Velocity, Maggie's Plan) tackles an ensemble romantic comedy centered on a NYC composer (Peter Dinklage) trying to rekindle romance with his busy partner (Anne Hathaway). Miller's never made a bad film, and her brand of urbane levity is a perfect counterprogramming to October's blood and guts.
See the full list

📰 Check out the full newsletter archive here.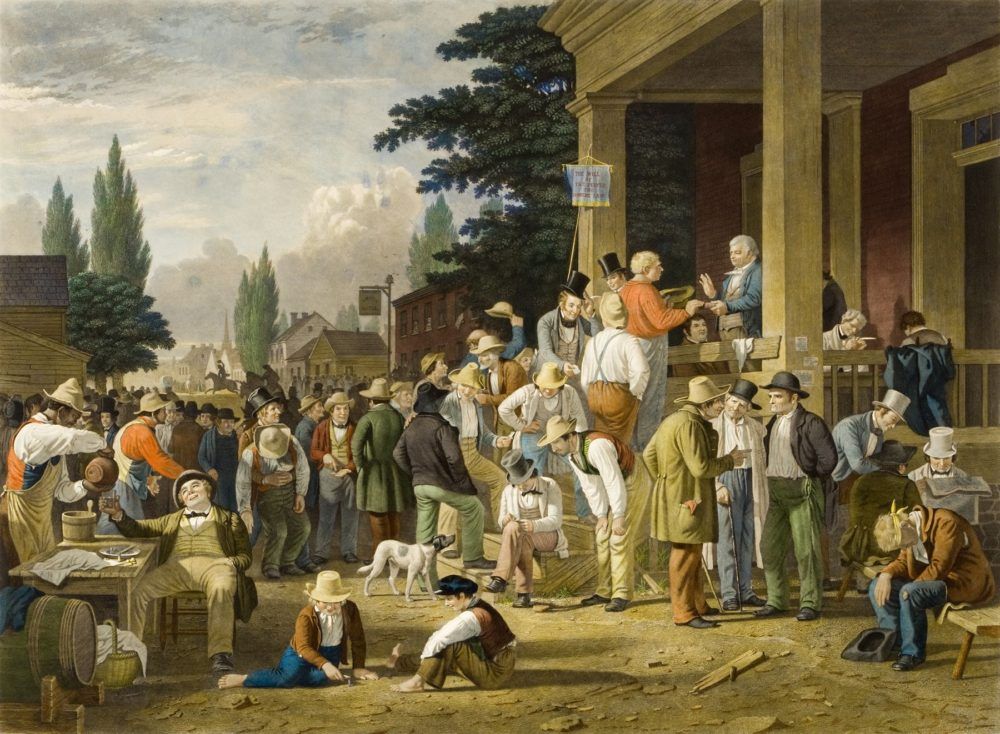 YOU MAY ALSO LIKE