No. 579: The Worst Candidate in History
📅 Today, Davis talks about the mayor's race in Franklin, we revisit Jano's piece on mental illness, and Megan previews tonight's Metro Council meeting.
Good afternoon, everyone.
Down south in Franklin, there's a mayor's race that has set a bunch of people's hair on fire, mostly because the incumbent's challenger, Gabrielle Hanson, has revealed herself to be the most unfit candidate to run for public office in recent memory.
Hanson first appeared on our radar in the days following the Covenant tragedy, during which she aired her theory as to why the school was targeted on a local podcast, aiding in the proliferation of conspiracy theories about the motive.
Months later, she decided to run for mayor in Franklin against incumbent Ken Moore after Moore cast the tie-breaking vote in order to bring Franklin Pride to the Harlinsdale farm, putting up signs and distributing campaign materials before she had publicly filed papers.
Then, it was revealed—by the revealer himself, Phil Williams—that Hanson lifted photos from another person's social media account and presented them as her "supporters."
Next on the list of sins, a cursory background check showed that Hanson had been arrested in Dallas, Texas in 1995 on two counts of "promoting prostitution" and one count of "money laundering"—accusations she explained in a meandering, nonsensical video.
Moreover, questions have been brought up about where she actually lives in addition to a number of other missteps and contradictions.
In response to all these accusations, Hanson has cynically proclaimed that she is doing "what God wants her to do."
I have no insight into her heart and though I interpret this rote response to real questions regarding her capabilities as a leader as cynical, I'm not here to litigate her moral character beyond indicating "I don't buy it."
What's plainly obvious, though, is that Hanson is not suited for leadership in any capacity. If the contingent of Franklin voters is unhappy with Ken Moore's stewarding of the city, they should have put up a better candidate. It's that simple.
Onward.

❏ THE FASHION OF THE MIND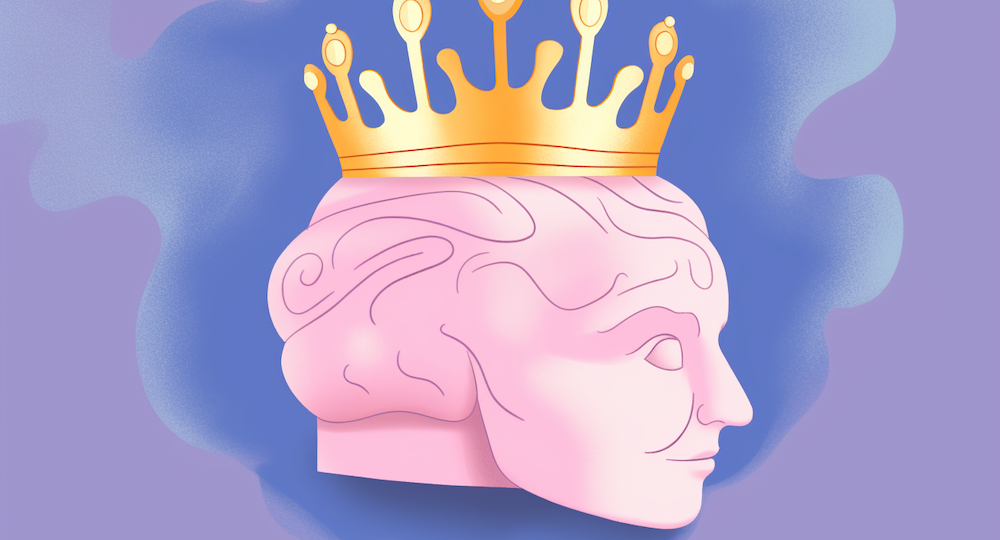 From Jano Tantongco
America's mind has fallen deeply ill. We're addicted to psychiatric drugs. Social media influencers show off their constellation of mental health diagnoses for a fawning audience. Chopping off or sewing on body parts is a socially accepted medical treatment. Something's not right here.
The intersection of Big Pharma and radical progressivism explain the supply side of the equation. More than wanting to correct neuroses and imbalances, the demand side is rooted in a desire to alter consciousness as if we were plug-and-play machines just waiting to be modified. This fashion of the mind enables us to indulge in fantasies of being, of taking on culturally sanctioned beliefs and mental health labels as an alternative to genuine character development.
Continue reading...

❍ TONIGHT AT METRO COUNCIL
Today marks the first Metro Council meeting with Nashville's newly elected body. As usual, it will be live streamed from the Metro courthouse, where the 40 voting members— 35 districted, 5 at-large— will be gaveled in at 6:30 p.m. Vice Mayor Angie Henderson will be overseeing the meetings, only lending her vote in the case of a tie.
Tonight's agenda is fairly tame, with more appointments and a vote on SRO funding livening up the otherwise mundane business to be carried out. A new first come, first serve rule will be implemented during the public comment period: according to a report attached to the agenda, in-person sign-ups will be available in the clerk's office until 6 p.m. on the day of the meeting. The comment period will be open for up to 20 minutes during ordinary council meetings, but narrowed to 8 minutes during committee meetings.
APPOINTMENTS
A few important votes will be held during the meeting tonight, placing people in significant positions. The council will be deciding who to appoint as president pro tempore. This position is taken up by an elected council member, who will act as a stand-in until a proper election is conducted should anything happen to the Vice Mayor.
Along with the vote deciding the pro tem, the council will also be deciding on appointments to the Hospital Authority, Tourism and Convention Commission, Work Release Board, Short-term Rental Board, Traffic and Parking Commission, Planning Commission, and the former Community Oversight Board, now known as the Civilian Review Board.
Earlier this year the state legislature passed a bill disassembling all community oversight boards. The O'Connell administration decided to reconstitute the COB as the CRB, the Civilian Review Board. A common fixture of government since civil liberties activists pushed for oversight in the early 1900s, hundreds of civilian review boards exist across the country, including in major cities such as New York and Philadelphia. As of now, it's hard to tell exactly what difference this change will make.
SROs
One of the more contentious topics of discussion on tonight's agenda is a resolution to accept a nearly $3.4 million grant from the Tennessee Department of Safety and Homeland Security to employ SROs in Metro schools.
Six months ago, MNPS wasn't sold on the idea of implementing SROs in elementary schools because, according to Metro Schools Director Adrienne Battle, it "criminalizes childhood behavior." "When there is a presence [of SROs], do we see a spike in arrests or incidents with students?" she told FOX17."There's also a concern with armed officers being in the same space as our students." Ultimately, Chief Drake of MNPD who publicly rejected the funding, stating lack of staffing as his reasoning.
HEADLINES
Education choice analysis pegs Tennessee No. 6 (Center Square) Grades were scored overall from tabulating funding and financing programs; charter schools; homeschooling; virtual schooling; and open enrollment. The overall score was 71.5 points, which trailed only Florida (95), Arkansas (92), Indiana (86.6), Arizona (84) and Iowa (78)
State comptroller backs increased property reappraisals in 'dynamic' market (Lookout) Tennessee Comptroller Jason Mumpower is pushing a plan to increase the frequency of county property reappraisals to more closely match market values and stop local governments from losing tax revenue.
Tennessee has the fastest-growing clean energy workforce in the nation (WPLN) Tennessee had a total of 82,000 clean energy jobs at the end of last year. Among these jobs, there were 50,000 in energy efficiency, 16,000 in electric vehicles, 8,000 in storage and grid, 6,500 in renewable energy and 1,200 in biofuels.
DEVELOPMENT
$212 million construction loan secured for Nashville Yards entertainment district (NBJ)
Permit sought for SoBro Marriott project (Post)
Local investors pay $4M for Midtown recording studio (Post)

THINGS TO DO
View our calendar for the week here and our weekly film rundown here.
📅 Visit our On The Radar list to find upcoming events around Nashville.
🎧 On Spotify: Pamphleteer's Picks, a playlist of our favorite bands in town this week.
👨🏻‍🌾 Check out our Nashville farmer's market guide and our 2023 southern festival guide and 🎥 2023 movie guide.
TONIGHT
🎸 Jake Schneider @ Station Inn, 8p, $20, Info
+ folk singer-songwriter

🎸 Noah Kahan @ Ascend Amphitheater, 8p, Info

🎺 Todd Day Wait @ The Underdog, 11:30p, Free, Info‌‌‌‌‌‌‌‌‌‌‌‌‌‌‌‌‌‌
+ Honky Tonk Tuesday afterparty, down the street

🎸 Honky Tonk Tuesday @ American Legion Post 82, 5p, Free, Info‌‌‌‌‌‌‌‌‌‌‌‌‌‌‌‌‌‌
+ two-step lessons @ 7p, The Cowpokes @ 8p

📰 Check out the full newsletter archive here.
YOU MAY ALSO LIKE