No. 574: Fall Continues
📅 Today, we revisit Edward Landstreet's interview with Mike Armstrong, and Megan looks at the speaker's efforts to turn down the fed.
Good afternoon, everyone.
Today, we revisit Edward Landstreet's interview with Mike Armstrong, and Megan looks at the speaker's efforts to turn down the fed and the new committee appointments for the Metro Council.
Onward.

❒Kentucky Dairyman Saves His Farm and Herd by Selling Raw Milk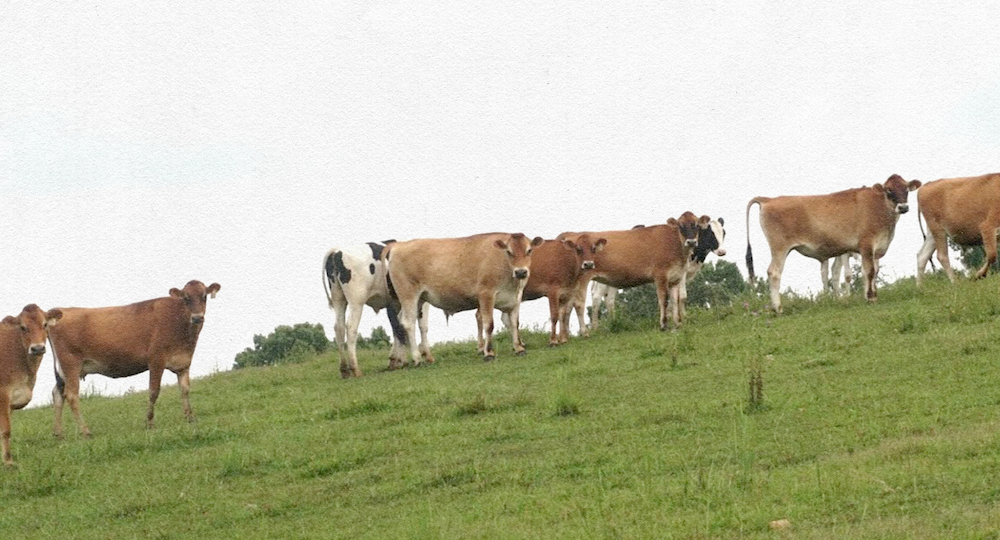 From Edward Landstreet
Six years ago, Mike Armstrong, owner and operator of Moo2U Dairy and 3rd generation dairy farmer, quit selling milk to Purity and entered the very niche market of selling raw milk directly to customers. In doing so, Armstrong saved his dying business and discovered a superior model for dairy farming.
For nearly his whole life, Armstrong sold his milk to Purity which pasteurized it and put it on grocery store shelves. As a commercial dairy farmer, he was at the mercy of what Purity would pay, a price that dipped and swelled often, and on more than one occasion, left him unable to cover his costs. In 2014, the price sank like a stone again and remained there forcing many commercial dairy farmers to shutter their doors. Out of desperation, Armstrong pivoted from selling his milk to Purity to selling raw milk directly to customers.
Continue reading...

❍ SPEAKERS SET UP TN TO REJECT FEDERAL EDU FUNDING
Speakers Cameron Sexton and Randy McNally announced the creation of the Joint Working Group on Tennessee's Federal Education Funding.
When the 113th General Assembly convened this January, Speaker Sexton got Tennesseans all revved up with his plans to reject federal education dollars. HB1249/SB1507 was brought forward by both speakers with the intent of investigating how the $314 to $2,500 per student is spent by each district. In the end, though an amendment aimed at rewriting the bill to collect this data was passed through the House K-12 Subcommittee in March, it died in the Education Administration Committee come April.
It looks as though it wasn't needed anyway. The working group is to report their findings and recommendations by January 9th. Among the things they plan to investigate are the feasibility of rejecting federal education funding and, if possible, a recommended strategy for rejecting these funds.
❏ VICE MAYOR COMMITS TO COMMITTEE APPOINTMENTS
Yesterday, the new vice mayor, Angie Henderson, released the new committee assignments for Metro Council.
Though the council's committee system has been of little consequence since Metro's consolidation 60 years ago, that started to change in 2015. During that term, the council approved a rules change that gave committees the power to defer the reading of a bill in order to delay it or kill it. Additionally, the threshold to pass a rule change is lower; a supermajority of 27 votes was needed before compared to a simple 21 majority vote today. (We've seen this put to use many times by the 2019-2023 council).
Vice Mayor Henderson has decided to do a few things differently. First on her agenda is trimming the amount of standing committees from eleven to eight: the Affordable Housing, Education, and Human Services Committees will be absorbed into others. Yesterday, Henderson announced her selection of committee chairs and members, listed below. On October 17th, the Planning and Zoning Committee chair will be elected by the council. An ad hoc East Bank Committee will also be established as plans for the development continue to unfold.
BUDGET AND FINANCE
Allen, Burkley
Cortese, Mike
Druffel, Thom
Evans, Erin
Evans Segall, Quin
Gregg, Jeff
Gamble, Jennifer
Huffman, Jordan
Johnston, Courtney
Kimbrough, Joy Smith
Porterfield, Delishia (chair)
Spain, Jason
Suara, Zulfat
Toombs, Kyonzté
Webb, Jennifer
TRANSPORTATION AND INFRASTRUCTURE
Allen, Burkley
Benedict, Emily
Bradford, Russ
Cash, Tom
Ellis, Tasha
Evans Segall, Quin
Ewing, Sandy
Hill, Olivia
Horton, Rollin
Kupin, Jacob
Parker, Sean (chair)
Spain, Jason
CHARTER REVISION
Cash, Tom
Johnston, Courtney
Preptit, Jeff
Rutherford, John
Suara, Zulfat
Toombs, Kyonzté
Weiner, Sheri (chair)
PLANNING AND ZONING
Allen, Burkley
Benedict, Emily
Capp, Clay
Cortese, Mike
Gadd, Brenda
Gamble, Jennifer
Harrell, Deonté
Horton, Rollin
Kupin, Jacob
Parker, Sean
Rutherford, John
Vo, Terry
Welsch, Ginny
PUBLIC FACILITIES, ARTS, AND CULTURE
Capp, Clay
Eslick, Jeff
Ewing, Sandy
Gadd, Brenda
Hancock, Tonya
Styles, Joy (chair)
Taylor, Brandon
Vo, Terry
Welsch, Ginny
RULES, CONFIRMATIONS, AND PUBLIC ELECTIONS
Cash, Tom
Druffel, Thom
Evans, Erin
Johnston, Courtney
Lee, Antoinette
Preptit, Jeff
Sepulveda, Sandra (chair)
Toombs, Kyonzté
PUBLIC HEALTH AND SAFETY
Benton, David
Bradford, Russ
Evans, Erin (chair)
Gregg, Jeff
Harrell, Deonté
Huffman, Jordan
Kimbrough, Joy Smith
Nash, Robert
Porterfield, Delishia
Preptit, Jeff
Sepulveda, Sandra
Taylor, Brandon
Weiner, Sheri
GOVERNMENT OPERATIONS AND REGULATIONS
Benton, David
Bradford, Russ (chair)
Ellis, Tasha
Eslick, Jeff
Hancock, Tonya
Hill, Olivia
Lee, Antoinette
Nash, Robert
Styles, Joy
Webb, Jennifer
Weiner, Sheri
HEADLINES
Highest vacancy rate in decades brings competition, free rent in Nashville apartments (NBJ) Nashville's vacancy rate reached 10.8% at the end of the second quarter, and it is projected to reach as high as 12.3% by the end of the year, according to Matthews Real Estate Investment Services' Q2 2023 multifamily market report.
Faith board member got $4.7M in TDOT work for firm formed days before Lee inauguration (Tennessean) A board member of Gov. Bill Lee's Office of Faith-Based and Community Initiatives, who filed to create a business three days before the governor's 2019 inauguration, has landed $4.7 million in state contracts with the Tennessee Department of Transportation, contract records show.
Franklin-based Hardee's adds Nashville hot chicken to its menu (NBJ) Hardee's, owned by Franklin-based CKE Restaurant Holdings Inc., is now offering Nashville hot chicken sandwiches, hot chicken tenders and hot chicken biscuits, according to a news release.
DEVELOPMENT

THINGS TO DO
View our calendar for the week here and our weekly film rundown here.
📅 Visit our On The Radar list to find upcoming events around Nashville.
🎧 On Spotify: Pamphleteer's Picks, a playlist of our favorite bands in town this week.
👨🏻‍🌾 Check out our Nashville farmer's market guide and our 2023 southern festival guide and 🎥 2023 movie guide.
TONIGHT
🎙 An Evening with Esperanza Spalding @ Schermerhorn Symphony Center, 7:30p, $46+, Info
+ Grammy- winning contemporary jazz bassist and singer

🎸 Boris & Melvins @ Brooklyn Bowl, 8p, $30, Info

🎺 Todd Day Wait @ The Underdog, 11:30p, Free, Info‌‌‌‌‌‌‌‌‌‌‌‌‌‌‌‌‌‌
+ Honky Tonk Tuesday afterparty, down the street

🎸 Honky Tonk Tuesday @ American Legion Post 82, 5p, Free, Info‌‌‌‌‌‌‌‌‌‌‌‌‌‌‌‌‌‌
+ two-step lessons @ 7p, The Cowpokes @ 8p

📰 Check out the full newsletter archive here.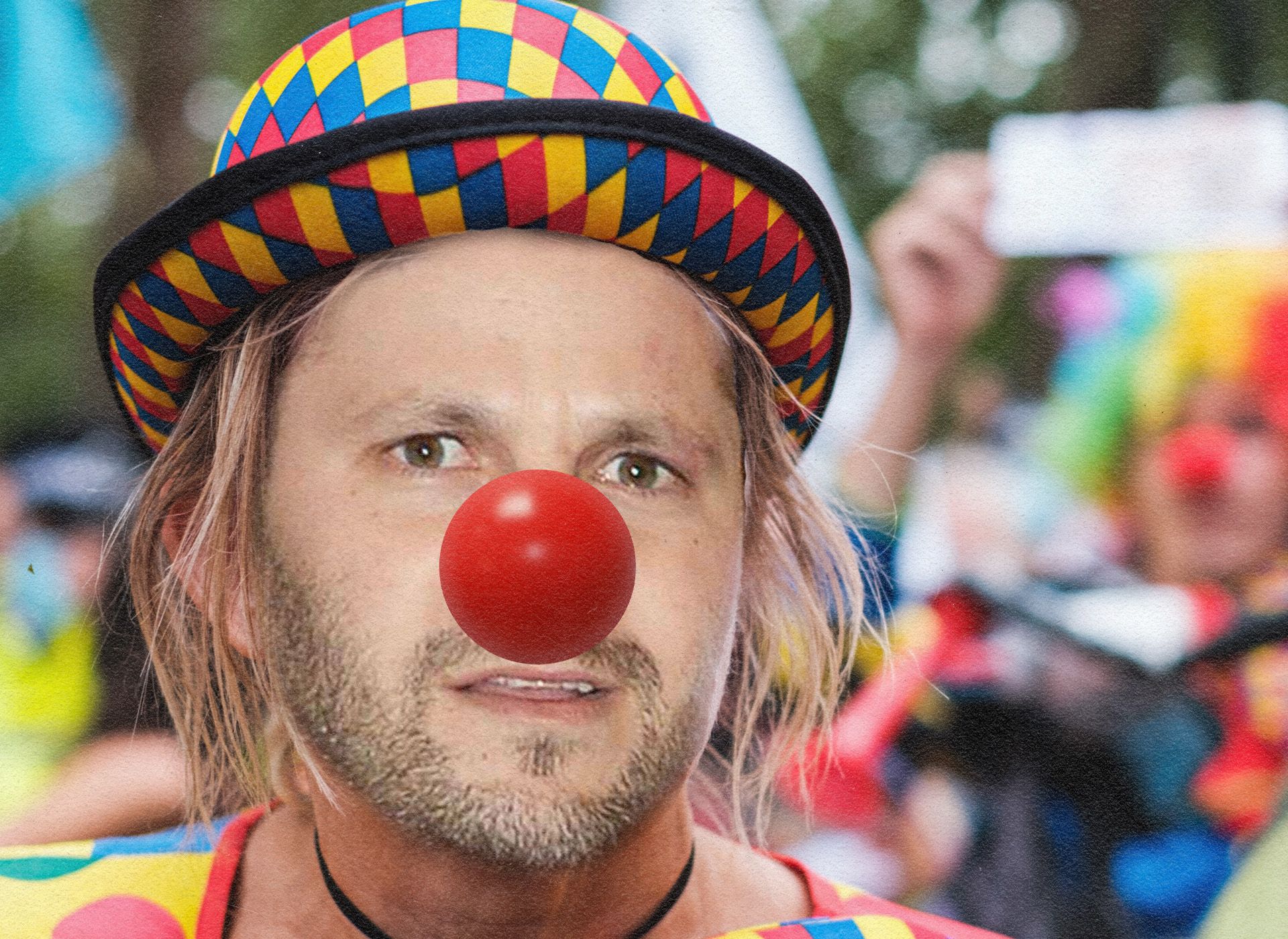 YOU MAY ALSO LIKE