No. 578: It's Below My Line
📅 Today, Davis talks about priorities, Miles recaps the Vols victory on Saturday, and Megan summarizes Freddie O'Connell's inaugural address.
Good afternoon, everyone.
So much of politics is about what is prioritized. Feeding, educating, and protecting citizens are fundamental priorities that have afflicted governments since the beginning of time, and at the base of all those priorities is how to pay for it all.
Megan gets into this in more detail below, but if we're to judge by Freddie O'Connell's inauguration speech, most of these core political issues seem to be "below his line," as Chamath Palihapitiya would have it.
From arcane messaging about changing how we "move through the city" to emphasizing the race and gender of his various appointees, it's clear that O'Connell and his base have effectively insulated themselves from these core problems.
This inversion of priorities characterizes what has gone wrong in cities across the country. O'Connell's sermonizing on this doctrine was punctuated by a Gotham-like incident that you can read more about in the Nashville section.
At such a late stage, it's almost comical to expect a city that can't nail the fundamentals to manage its growth adequately, much less build a robust transit system. He frames this dilemma as taking courage to overcome. I'd characterize it as delusion.
Onward.

❏ REVENGE SEVENFOLD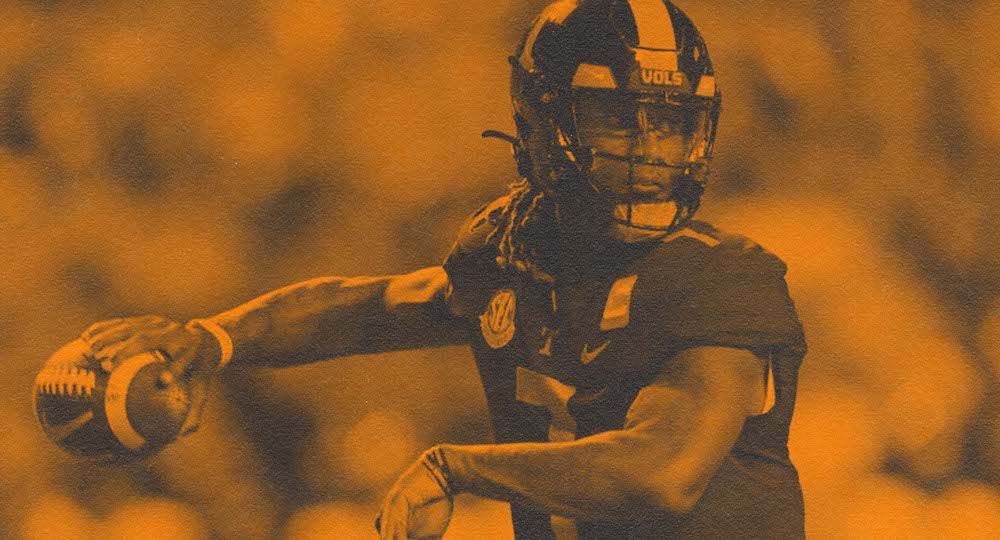 From Miles Harrington
With the embarrassing loss in Gainesville still lingering in the rearview mirror, the Volunteers had a daunting task Saturday against South Carolina. Getting back on course is never easy in the SEC, especially after being drubbed by 25 points a season prior against a seemingly inferior team and laying an egg versus a bitter rival two weeks prior. Going into Columbia, SC last November, Tennessee still had National Championship aspirations, but surrendering 63 points to a Spencer Rattler-led offense and losing Hendon Hooker forever left a bitter taste in Vols' mouths far and wide.
Continue reading...

✹ FREDDIEFEST
Right around noon this Saturday, Freddie O'Connell gave his inaugural address in Public Square Park in front of the Historic Metro Courthouse. Dubbed "FreddieFest" by Rep. Aftyn Behn's treasurer, Emilee Warner, the event set the tone of the new administration and included everything from waived WeGo bus fares to a "Festival of City Services & Family Fun" follow-up event that included music, food trucks, art activities, and an opportunity to explore the mayor's office and council chambers.
All forty council members assembled to mingle with their constituents and hear both Vice Mayor Angie Henderson and Mayor O'Connell speak. Freddie's speech, though lacking in specifics, made clear what the administration's priorities would be.
THE TRANSIT KING
After acknowledging his majority female council with the first-ever transgender council member in Tennessee, O'Connell broached the subject of—you guessed it, public transportation in Nashville. "We should be using our public land and our public dollars to make it possible," O'Connell proclaimed, before going into his transit pitch.
Today is the day we begin building the transit system this city has needed for a long time. We have big, bold plans, and we might have to ask ourselves the question of whether we have the courage to pursue them. We want this city to be more affordable, to be able to grow without worse congestion, to create and attract jobs and keep them accessible. And while we do that, we will still have to make meaningful improvements every day. We will make it safer, easier and more enjoyable to use our public rights of way, our streets, and our sidewalks.
GOTHAM CITY
While O'Connell was in the middle of promising shorter first responder wait times, two Nashville Fire Department ambulances were stolen from the TriStar Summit Medical Center in Hermitage. (The incidents were reported as unrelated to each other.)
Jason Steen, editor of Scoop Nashville, quickly took to Twitter to address the work O'Connell has cut out for him: "As [the mayor] was being inaugurated today, two unrelated NFD ambulances were stolen across the city while in service, and the MNPD response time was over four hours for a domestic call. We've got a LOT of work to do."
O'Connell later responded to Steen: "I've already asked about all the incidents. We're here for the serious moments, too."
THE PRIORITIES: RED STATE BAD, PROGRESSIVE POLICIES GOOD
"We will need you, over the next few weeks, as we fight to retain a model of civilian oversight of police forced to comply with a state law that ignored our wishes as a city," O'Connell stated, alluding to the state's deconstruction of the Community Oversight Boards. He then doubled down, reinvigorating the ongoing battle narrative between Metro and the state by rallying his audience and stating that his progressive administration would need them to be not just Nashvillians, but " Tennesseans, too, as we clamor for gun safety, adequate school funding, access to things that should be simple like accurate history. and other things the state is making every effort to control." He then made it clear, once more, that we will have to "design, build, and pay for a bold transit vision." Emphasis on pay. "We may need your explicit permission to get it done right."
The Metro City Council will be assembling for their first meeting tomorrow night at 6:30 p.m.
⬆ HEADS UP: INVASIVE INSECT ALERT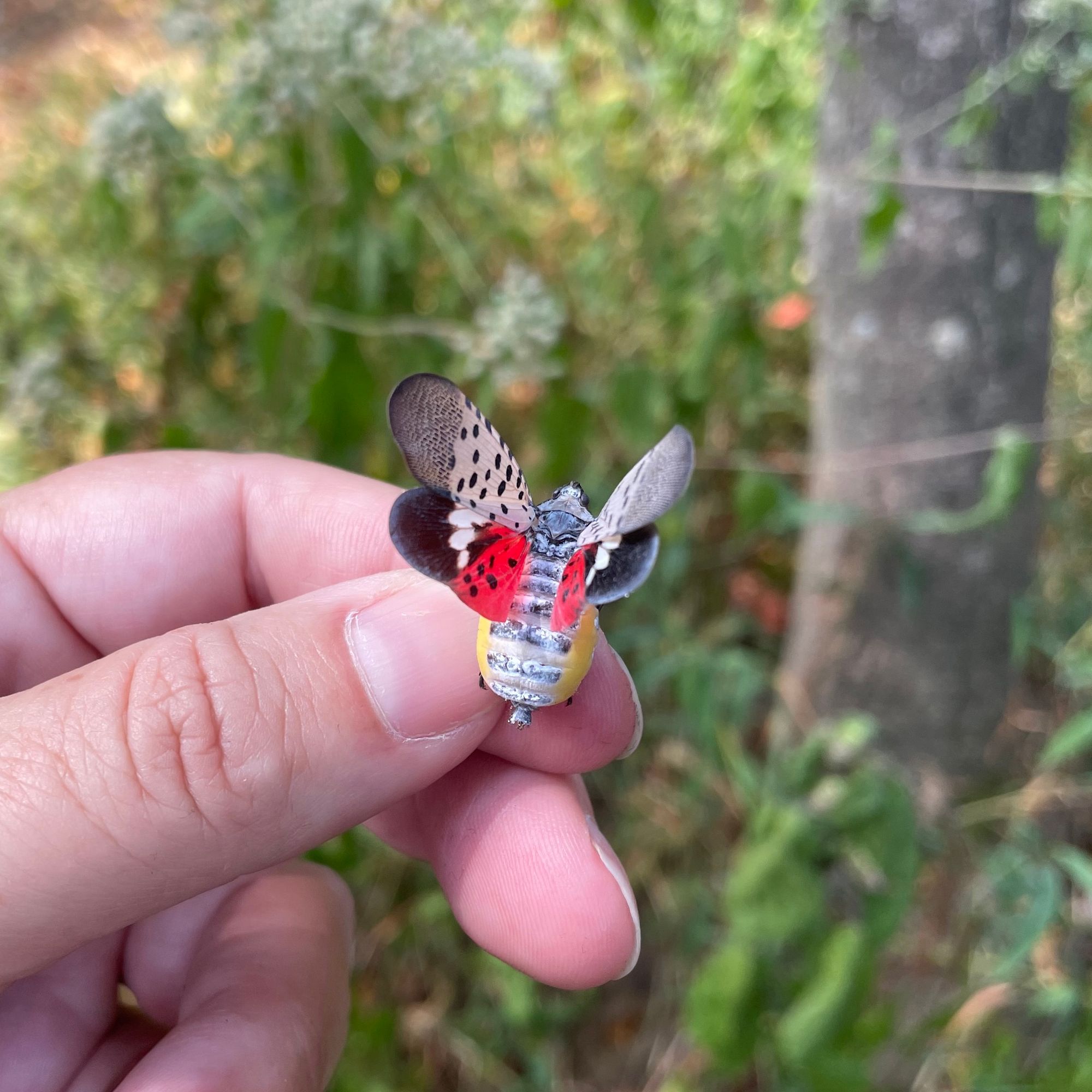 HEADLINES
Federal Appeals Court Upholds Tennessee's Ban Against Sex Change Treatments For Children (TCN) The U.S. Court of Appeals for the Sixth Circuit rejected an appeal from families of transgender children, stating that the laws do not discriminate based on age or sex. The ruling, which prohibits treatments such as puberty blockers, hormones, and surgeries, applies to both Tennessee and Kentucky.
Tennessee gave out $314.5M in HOPE scholarships to more then 70K students (Center Square) To get the scholarships, students must have at least a 3.0 grade-point average throughout high school or receive a composite ACT score of 21 or SAT score of 1060. The scholarships began in 2003 and have increased five times since then with the current value at $4,500 per year for freshman and sophomores at four-year colleges and $5,700 for juniors and seniors. The scholarships are worth $3,200 per year for students at two-year colleges.
Once-hot Nashville company files for bankruptcy (WSMV) The company will maintain operations thanks to an infusion of $20 million from founders Alex Fenkell and Jordan Katzman. A restructuring process is expected to be "brief."
McNally to seek another term as speaker (TNJ) Senate Speaker Randy McNally (R-Oak Ridge) plans to seek another two-year term in charge of the upper chamber of the General Assembly.
DEVELOPMENT

THINGS TO DO
View our calendar for the week here and our weekly film rundown here.
📅 Visit our On The Radar list to find upcoming events around Nashville.
🎧 On Spotify: Pamphleteer's Picks, a playlist of our favorite bands in town this week.
👨🏻‍🌾 Check out our Nashville farmer's market guide and our 2023 southern festival guide and 🎥 2023 movie guide.
TONIGHT
🎸 Deeper @ The Blue Room, 8p, $25.88, Info
+ catchy post-punk

✨ John Mailander's FORECAST @ Dee's Lounge, 7:30p, Info
+ a Nashville-based collective of visionary musicians led by multi-instrumentalist/composer John Mailander
🎸 Open Mic Mondays @ Tennessee Brew Works, 6p, Free, Info
🪕 East Nash Grass @ Dee's Lounge, 6p, $10, Info

💀 Grateful Monday @ Acme Feed & Seed, 8p, Free, Info

🕺 Motown Monday @ The 5 Spot, 9p, $5, Info

📰 Check out the full newsletter archive here.
YOU MAY ALSO LIKE