No. 583: A Different Kind of Politics
📅 Today, Davis talks about the events that eclipsed Columbus Day, Miles breaks down the Titans' loss to the Colts, and Megan surveys the responses of politicians in the state and city to the tragedy in Israel.
Good afternoon, everyone.
Today is Columbus Day. What is usually a day marked almost entirely by fraught debates over the character of Christopher Columbus has instead been eclipsed by the specter of war hanging over the Middle East after the Palestinian terrorist organization Hamas launched a surprise attack in Southern Israel, murdering innocent men and women and broadcasting clips across social media in the process.
Since then, Israel has formally declared war on Hamas and is in the process of launching a counter-attack on the Gaza Strip—while cutting off all access to electricity, food, or fuel—that can only be described as an attempt to wipe them off the map. It's a brutal conflict that will take the lives of many innocents.
"As a Salvadoran with Palestinian ancestry, I'm sure the best thing that could happen to the Palestinian people is for Hamas to completely disappear," tweeted El Salvadoran President Nayib Bukele in response to the attacks. "Anyone who supports the Palestinian cause would make a great mistake siding with those criminals. It would be like if Salvadorans would have sided with MS13 terrorists, just because we share ancestors or nationality."
Bukele, of course, successfully removed MS13 from his country, transforming it from a nation with the world's highest homicide rate to one safer than even the state of Tennessee.
With Ukraine and Russia still entrenched in a stagnating conflict, the instability that may result from Israel's retaliatory strike in the Gaza Strip raises a number of questions for the United States and the world.
Yesterday, it was revealed that Iran helped Hamas plan the raid. To Israel's north in Lebanon, Hezbollah, another terrorist organization, has indicated willingness to fight alongside Hamas in the conflict.
Biden's resumption of Obama's foreign policy initiatives that ultimately strengthened Iran, Hezbollah, and Hamas are certainly due for some blame here, but ultimately, this conflict points to a key difference between politics in the US—both foreign and domestic—and politics in other parts of the world.
In America, politics is merely business. Anthony Blinken can blithely brag about sending money to Gaza, knowing full well that any violence that may come from it will never touch him.
In places like the Levant, politics is existential. It is life and death. At some point, the rational analysis and balancing of incentive packages will break down, giving way to the brutal reality of war and letting fly the base instincts of those who have no qualms about inflicting violence on others.
Onward.

❏ TITANS ISSUES CONTINUE IN ROAD LOSS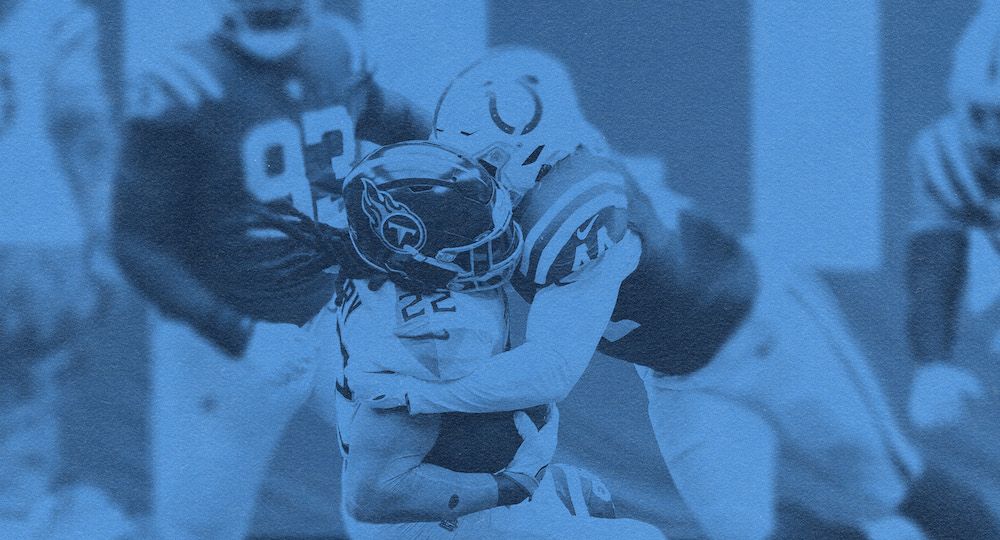 From Miles Harrington
Costly defensive penalties mirrored bonehead mistakes made in Cleveland. The Titans just cannot avoid committing pass interference (PI) during critical moments. Lookin' is free but it's the touchin' that'll cost ya. Kristian Fulton needs to learn this lesson. A massive pass interference in the third quarter led to a Colts' go-ahead touchdown. Then, once again in the fourth, on 3rd and 12 with an opportunity to get the ball back and win the game, Fulton committed another atrocity. This turned the lights out for good in Indianapolis.
Continue reading...

❍ TENNESSEE REACTS TO HAMAS ATTACK
On Saturday morning, Hamas initiated a surprise attack on Israel, broadcasting their siege on social media to a global audience. Since then, a variety of Tennessee leaders and organizations have made statements, both in solidarity with and in opposition to Israel.
"Tennessee will always stand by our friends & allies in Israel, & we support Israel's right to defend itself against terrorists. Maria & I ask Tennesseans to join us in prayer for the victims of these horrific attacks." — Governor Bill Lee, October 7, 2023.
"This unprecedented attack on Israel by Iran-backed terrorists is heartbreaking. Israel has the right to defend itself against Palestinian terrorism. My support for Israel is ironclad." — Senator Marsha Blackburn, October 7, 2023.
"This violent attack deserves a strong, unequivocal condemnation by the United States. Instead, while the attacks persisted and Israel was threatened, your administration initially issued a statement calling on Israel to 'refrain from violence.'...We urge this administration to support Israel however possible, including by providing any and all weapons and munitions necessary, and to punish the terrorists who did this, along with those who aid them. We must act swiftly and strongly." — Sens. Blackburn, Hagerty, and seven of Tennessee's US representatives in a letter sent on October 8, 2023.
"We stand unequivocally with the resistance fighters of Palestine. Thank you [Pervez S. Agwan] for your commitment to ending Israeli's apartheid against Palestinians, from the grassroots to congress. From the river to the sea, Palestine will be free!" —Middle Tennessee Democratic Socialists of America, via Houston DSA on October 7, 2023.
NASHVILLE JEWISH COMMUNITY EVENT
In contrast to many of Nashville's leaders who have shied away from publicly taking a stance on the matter, freshman at-large council member Olivia Hill took decisive action, coming out in support of Israel before inviting Nashvillians to join a special event this evening.
"The terrorist attacks by Hamas on the people of Israel are absolutely horrific. Please join in solidarity at the Gordon JCC on Monday at 7 pm and show support during this time of war." — Olivia Hill October 7, 2023
District 19 council member Jacob Kupin and Vice Mayor Angie Henderson have since shared the event as well. It will be held in the Gordon Jewish Community Center in West Nashville at 7 p.m. Attendees are encouraged to arrive early in anticipation of the extra security that will be on campus.
HEADLINES
Self-driving test car involved in Nashville crash (Post) According to a Cruise spokesperson, the vehicle was being driven manually by a safety driver when it was hit by another driver at the intersection of Church Street and 19th Avenue North.
East Bank developer proposal hints at potential struggle to keep revenue, housing promises (Lookout) Former Nashville Mayor John Cooper made a lot of promises when trying to sell the public on the need to build a new NFL stadium for the Tennessee Titans and redevelop the East Bank.
The Cumberland Gap is a natural trail across the Appalachians. One little piece just got protected. (WPLN) The Nature Conservancy acquired about 700 acres of private land this week near a waterway called Fern Lake, which sits inside the boundary of the Cumberland Gap National Historic Park. Nearly all land in the park is now considered public land.
DEVELOPMENT
Local Developer Break Ground On 184-Key Hotel On Rock Block In Nashville (Now Next)
New images released for Bankers Alley project (Post)
Major Boston firm buys Bellevue apartments (Post)

THINGS TO DO
View our calendar for the week here and our weekly film rundown here.
📅 Visit our On The Radar list to find upcoming events around Nashville.
🎧 On Spotify: Pamphleteer's Picks, a playlist of our favorite bands in town this week.
👨🏻‍🌾 Check out our Nashville farmer's market guide and our 2023 southern festival guide and 🎥 2023 movie guide.
TONIGHT
🎸 The Wonder Years @ Brooklyn Bowl, 6:45p, $32.50, Info
+ pop-punk
🎸 Open Mic Mondays @ Tennessee Brew Works, 6p, Free, Info
🪕 East Nash Grass @ Dee's Lounge, 6p, $10, Info

💀 Grateful Monday @ Acme Feed & Seed, 8p, Free, Info

🕺 Motown Monday @ The 5 Spot, 9p, $5, Info

📰 Check out the full newsletter archive here.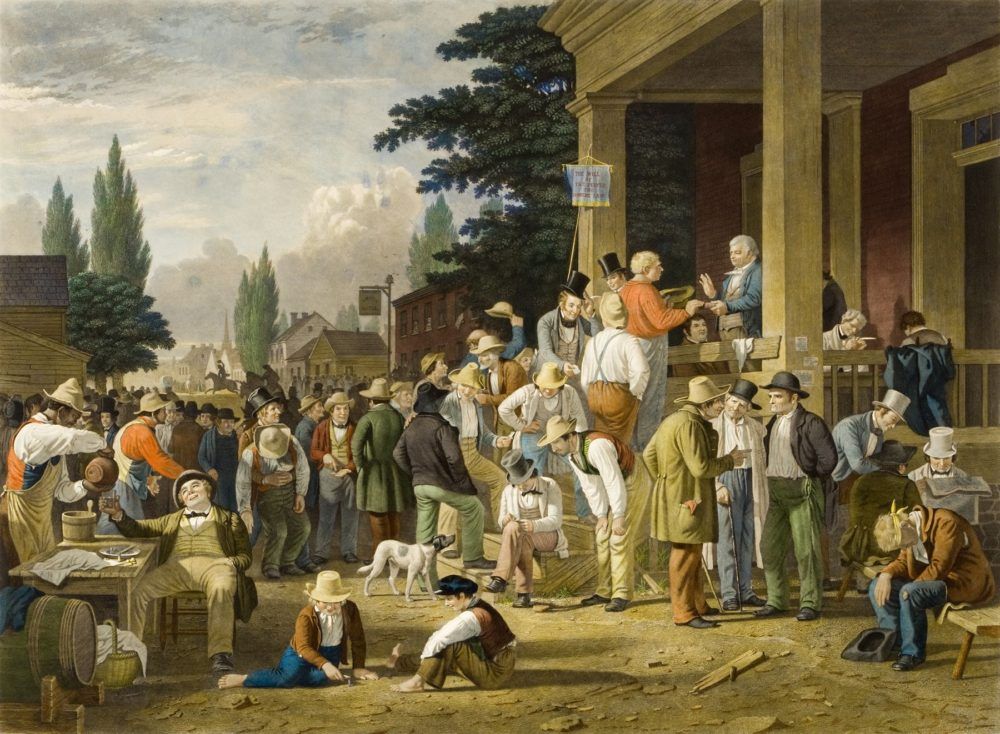 YOU MAY ALSO LIKE