No. 585: The Rise of Pants
📅 Today, Davis talks about pants, Tyler Hummel reviews the latest docuseries from the Daily Wire, and Megan talks about Freddie O'Connell's finance director, Kevin Crumbo.
Good afternoon, everyone.
I haven't talked about pants in a while, so I thought I'd re-up my surprisingly controversial opinion that men should wear long-rise pants and throw out the mid-rise and low-rise. Pants should sit at or just below the waist. Here's a diagram for reference if you've forgotten where your waist is. No, I'm not advocating you aspire to look like Henry Kissinger.
I don't get paid to say this, but Jack Donnelly makes the best pair of long-rise pants on the market. They aren't based in Nashville, but I wear them almost daily. Just thought you should know.
Onward.

✹ REVIEW: DAILY WIRE'S "CONVICTING A MURDERER"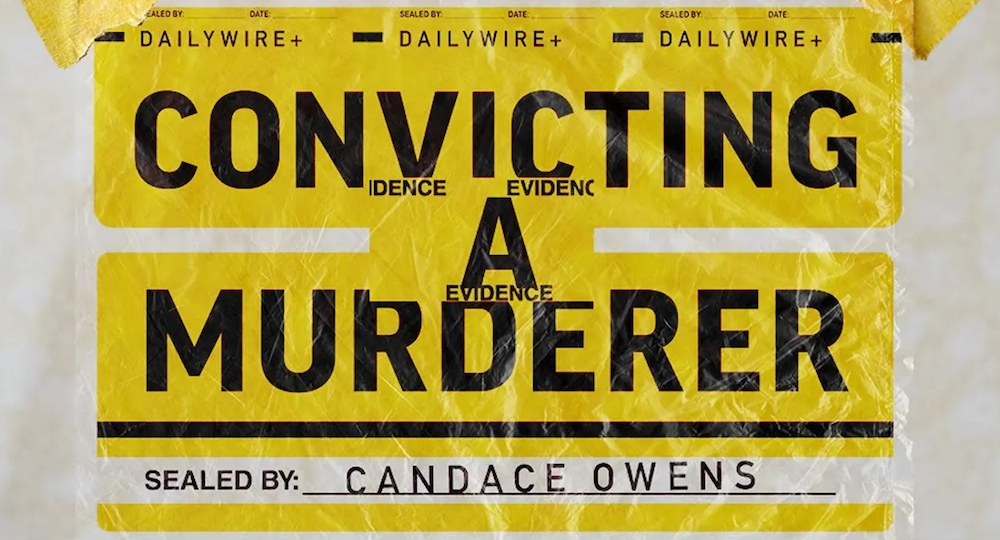 From Tyler Hummel
When Making A Murderer was first released in late 2015, it was a series that was released against the first wave of serious Black Lives Matter activism that was arising in the aftermath of the deaths of Michael Brown and Trayvon Martin. And it shared the cultural antipathy towards police that would only grow and blossom through the George Floyd protests in 2020.
The documentary also blew up at the peak of the growing True Crime zeitgeist, over the Christmas holiday nonetheless, revealing a lurid drama of political intrigue, police corruption, and injustice brewing in the quiet backwater of Manitowoc County in Northern Wisconsin involving a man named Steven Avery.
However, it's not necessarily the kind of story that was meant to last. Most Netflix shows are flashes in the pan, not designed for a lasting legacy or introspection. They'll drop huge productions like Blackfish or Ava DuVernay's 13th that leave a massive cultural impression and rarely get revisited—but in doing so they effectively become the last word on the subjects in question.
This leaves a major question—why has the DailyWire taken up the effort of releasing a 10-part documentary to relegate an eight-year-old documentary?
Continue reading...

✹ THE CRUMBO EFFECT
Back in 2019, former mayor John Cooper raised some eyebrows with the appointment of Kevin Crumbo as Metro's Finance Director. Now, after accepting Mayor O'Connell's temporary appointment to the same position last week, it seems the numbers guy's once-controversial reputation has recovered.
"I like this move," Emily Benedict, the council member for East Nashville, told her followers online. Hermitage's Erin Evans echoed the sentiment: "I am really happy to read this news."
THE ADVISOR WHO KEEPS COMING BACK
During the Cooper era, more than a few council members were concerned about Crumbo's past involvement with Nashville General Hospital. Though he logged hundreds of hours digging into the hospital's financial woes as an advisor to Megan Barry, Nashville General continued to struggle.
While most of his influence was left undisclosed due to his pro-bono agreement, Crumbo's reaction to a report released in 2020 indicates he may not have been the problem. According to the Tennessee Lookout, the Hospital Authority failed to disclose over $9 million in federal CARES Act funding for fear of their operating subsidy being reduced.
Crumbo, who had been working as Cooper's financial director for half a year at the time, expressed his concern: "I don't know if knowledge of this receipt would have influenced the outcome of those deliberations, but NGH's actions denied Metro Finance and elected officials the opportunity to consider it."
MOVING FORWARD
For his part, Kevin Crumbo did much to improve Metro's financial situation before stepping down as financial director in 2021. He kept Tennessee's comptroller at bay by tightening the belt on some of Metro's spending. As Mayor O'Connell moves forward with Crumbo in the wings, it will be interesting to see how his appointment impacts the decisions of the new administration.
AG FIGHTS IMPOSED ABORTION ACCOMMODATION
This morning, General Skrmetti released a statement opposing the Equal Employment Opportunity Commission's new rule, which requires workplace abortion accommodations:
Time and again, the courts have reminded the federal government that major policy questions should be decided by the people's elected representatives and not by bureaucrats. The Pregnant Workers Fairness Act is an important piece of legislation that ensures women are not forced to choose between work and motherhood, but that law absolutely does not authorize the EEOC to impose pro-abortion mandates.
Yesterday, the AG led a coalition of 19 attorneys general in sending a letter to the EEOC's Executive Officer Raymond Windmiller outlining multiple areas where the agency's new rule overreaches and violates the constitution. In today's press release, the coalition asked the EEOC to "abandon the pursuit of this abortion accommodation rule, emphasizing that the States are prepared to take legal action if necessary."
From Megan Podsiedlik
HEADLINES
Commentary: 'The Swamp' is everywhere — even in Republican Tennessee (The Blaze) Why does the TRP, in one of the nation's most conservative states, restrict participation in internal governance of the state party and Tennessee's 95 county GOP organizations, and eligibility to run as a Republican candidate, to an infinitesimal percentage of the nearly 2 million Tennessee patriots who identify as Republican?
Efforts to relocate TPAC must pass a key hurdle this Thursday (Channel 5) The first key hurdle for the project comes Thursday, when the State Building Commission is expected to approve $200 million in grants, with another $300 million slated to be included in next year's state budget.
Tennessee ACLU Files Lawsuit Against 'Unconstitutional' Murfreesboro LGBT Policies (Star) Tennessee Equality Project (TEP), founder and host of the annual BoroPride Festival, is the plaintiff in the case, which says that a city ordinance designed to keep drag shows out of public places violates the First and 14th Amendments.
DEVELOPMENT

THINGS TO DO
View our calendar for the week here and our weekly film rundown here.
📅 Visit our On The Radar list to find upcoming events around Nashville.
🎧 On Spotify: Pamphleteer's Picks, a playlist of our favorite bands in town this week.
👨🏻‍🌾 Check out our Nashville farmer's market guide and our 2023 southern festival guide and 🎥 2023 movie guide.
TONIGHT
🎸 EmiSunshine and The Rain @ Station Inn, 8p, $20, Info
+ contemporary blend of roots music that is equal parts Americana, Bluegrass, Gospel, Blues and Jazz

🎸 The Tallest Man on Earth @ Brooklyn Bowl, 8p, $35, Info
+ indie folk singer-songwriter

🪕 Bluegrass Night @ The American Legion Post 82, 7p, Free, Info

📰 Check out the full newsletter archive here.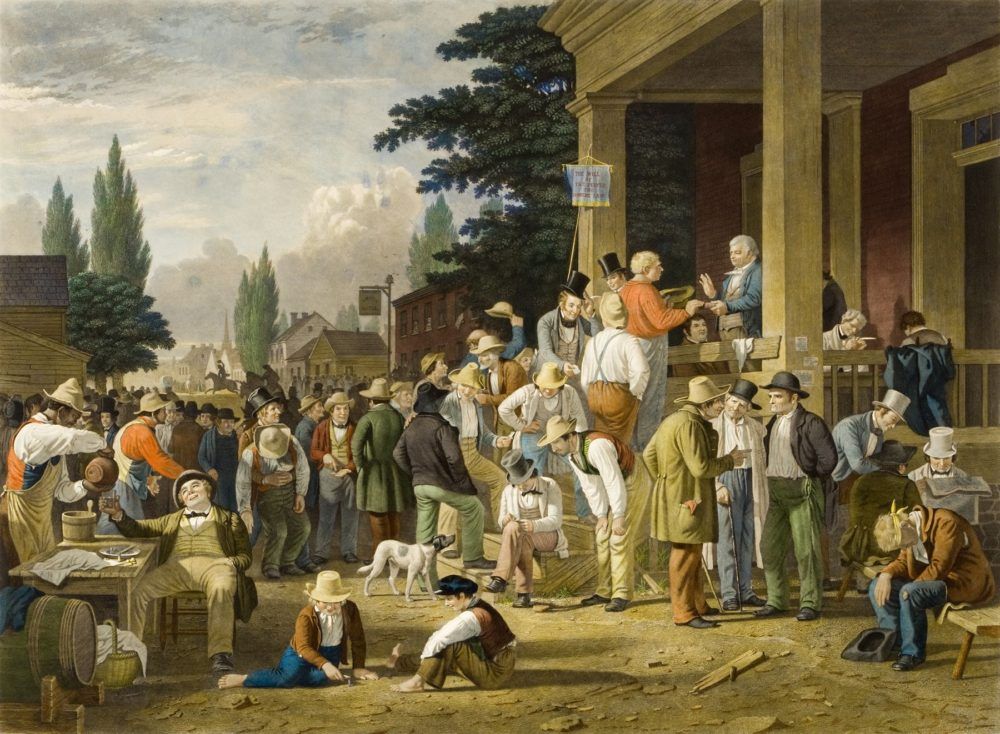 YOU MAY ALSO LIKE