No. 584: The Principled Thing
📅 Today, Davis talks about the Current Thing delusion, Glen Gaugh joins us to recap the latest charter school victory in Jackson-Madison, and Megan recaps last night's event at the JCC and bus route changes.
Good afternoon, everyone.
Palmer Luckey, founder of Oculus VR and now defense startup Anduril, gave a great talk last summer at the All-In Summit in Miami. The talk details how resistant Silicon Valley executives, engineers, and financiers have been toward working with the Department of Defense, and how contrary this is to the spirit that first animated the region.
For example, in 1947, Stanford received half of its engineering budget from the Department of Defense. Luckey details how from the beginning of WWII well into the post-war era, the United States was defined by its relentless innovation, which was spurred on by government spending on such initiatives.
The Pentagon was constructed in sixteen months, the Manhattan Project was completed in three years, and the Apollo mission put a man on the moon in under a decade. Between 1951 and 1959, the US built five generations of fighter jets, three generations of bombers, two classes of carriers, and nuclear powered submarines.
"If you look at the current state of the [defense] industry, we're lucky to do even one of these things in a decade," Luckey asserts, attributing the stagnation to the ideological opposition to working in the defense industry that arose in the 90s. Following the Cold War, the US no longer struggled against a "great power," and the atrophy of uncontested affluence set in.
He goes further, explaining how Apple, Google, and other companies' "principled stand" against working with the Department of Defense is not motivated by concern for what's best for the country in the long term, but rather by a desire to keep access to Chinese markets and investment capital.
It's a great talk that's worth your time to watch in full, replete with other shocking information, including the fact that Snapchat's AR lens technology is more advanced than anything utilized by the military. What stood out to me most, however, was Luckey's struggle to raise money for Anduril early on; the definition of the "Current Thing," it seems, determines to a great degree what investors and industry leaders are interested in.
The propagation of the Current Thing is almost entirely the responsibility of media organizations. They aid in framing the permissible bounds of business pursuits and rhetoric by defining what is popular and what is forbidden. Venture capitalists and the like are, in no small part, motivated by prestige as they pursue their fortunes.
With headlines indicating widespread opposition to Google working for the DoD, it shouldn't come as a surprise that the tech industry has safely distanced itself from such controversy. Luckey's point is that working on the defense of the nation—the prevention of violent conflicts—is the right thing to do and, as the world increasingly destabilizes, even the necessary thing to do.
Luckey had the foresight to start Anduril in 2017 at a time when defense technology was still very unpopular in the tech world. As he points out, there have been more mattress unicorns than defense unicorns in the past decade, a start of affairs I imagine will reverse over the next ten years: the decline of the Current Thing and the emergence of the Principled Thing.
Onward.

✹ STATE CHARTER COMMISSION APPROVES CHARTER SCHOOL DESPITE DENIAL BY SCHOOL BOARD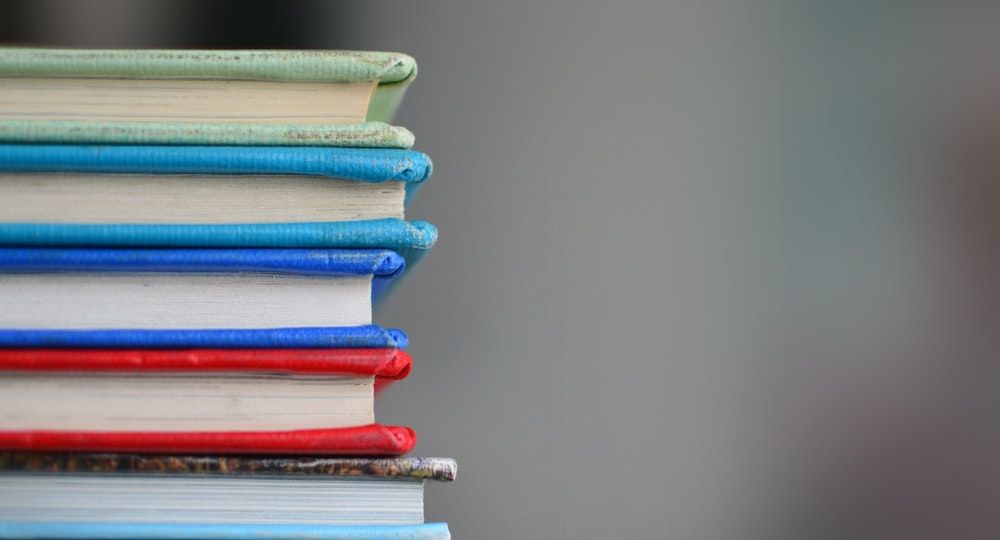 From Glen Gaugh
Last Thursday, the Tennessee Public Charter Commission reversed the denial of a Hillsdale-affiliated charter school by the Jackson-Madison County School Board. The board has denied American Classical Education four times since 2022. I was educated through middle and high school in East Jackson public schools, where the new American Classical Academy is set to open, and like others in the community, I am excited about the prospect of a charter school improving outcomes for vulnerable students, utilizing public funds and an innovative model.
Continue reading...

❏ EMOTIONS RAN HIGH AT JCC PRAYER VIGIL
Last night, almost 700 people came together in prayer for Israel at the Gordon Jewish Community Center in West Meade. Governor Lee addressed those gathered with a message of hope, support, and peace:
We have seen once again the persecution of the nation of Israel. And we will see, once again, the steadfast resolve of the people of this state and this nation to stand alongside the Jewish nation of Israel. We have great hope…. And I assure you that Maria and I pray daily for the peace of that land, for the people of that land, and for the Jewish people around the world.
A tearful crowd prayed and sang together while video updates of the situation on the ground were shared.
"This is a big generalization, but I think that if you talk to almost any Jewish person in the United States there's a connection," Barbara Dab, editor of The Jewish Observer, explained to WSMV. "We've visited there, we have family there, friends there, colleagues there. A lot of us have relatives now who are on the ground now serving in the IDF and trying very hard to put an end to this horrible war."
➡ FIX-IT FREDDIE IS SAVING A SEAT FOR YOU ON THE BUS
Since Freddie O'Connell was sworn into office on September 25th, his mayoral campaign ended and his true campaign began: Nashville's transit king wants his constituents to love and utilize public transportation as much as he does. O'Connell, who has been an ardent proponent of any and all alternatives to driving a car, doesn't just walk the walk— he also takes his bike to meetings and rides the WeGo chariot across town.
"These express buses are awesome," the mayor excitedly told his online followers. "So is the new Mon-Sat late service and new Sunday service on the trusty No. 75 Wedgewood and 77 Thompson-Wedgewood crosstown routes. We fought to make sure this was in this year's budget. We're making progress…"
Many of the recent updates regarding the city's WeGo routes have been the result of the groundwork O'Connell helped lay as a council member before becoming mayor. Shifting gears on some of the bus routes is just the tip of the iceberg when it comes to Freddie's transit plan, which professes to "[bring] transit closer to communities, [extend] hours and frequencies, and [introduce] more technology." Here are some changes WeGo has made since October 1st:
IMPROVED FREQUENCY
7 Hillsboro: Weekday every 15 minutes
8 th Ave. South: Weekday + Saturday every 30 minutes, Sundays every 40 minutes
75 Midtown: Everyday every 45 minutes
77 Thompson/Wedgewood: Weekend operating hourly
IMPROVED SPAN
Frequent Networks 3, 4, 7, 22, 23, 50, 52, 55, 56: Weekday + Saturday extended late service until 1:15 a.m.
Local Routes 42 St Cecilia and 6 Lebanon: Everyday extended late service until 11:15 p.m
You can review all of WeGo's fall service changes here.
HEADLINES
Why Nashville advocates worry rise in date rape drug cases could be start of an 'epidemic' (Tennessean $) Of 180 victims who received sexual assault exams at the Sexual Assault Center in Nashville between January and August of this year, nearly 25% said they believed they were drugged. More than 17% said they didn't know whether they were drugged.
State Building Commission to consider $200M project for new TPAC (Lookout) Funding for the project, which is a key ingredient of Metro Nashville's East Bank effort and $2.1 billion Tennessee Titans stadium project, is included in the state's fiscal 2023-24 capital improvements list.
Smith & Wesson celebrates new headquarters opening in gun-friendly Tennessee (AP) The company built a new 650,000-square feet (60,387-square meters) headquarters in Maryville, Tennessee, as part of a $125 million relocation plan announced in 2021.
Tennessee grants $26.5 million for local park creations, improvements (Center Square) The grants are part of the Local Parks and Recreation Fund to fund reimbursements to buy land for parks, natural areas, greenways and to buy land for recreational facilities.
DEVELOPMENT

THINGS TO DO
View our calendar for the week here and our weekly film rundown here.
📅 Visit our On The Radar list to find upcoming events around Nashville.
🎧 On Spotify: Pamphleteer's Picks, a playlist of our favorite bands in town this week.
👨🏻‍🌾 Check out our Nashville farmer's market guide and our 2023 southern festival guide and 🎥 2023 movie guide.
TONIGHT
🎸 The Prine Family Presents: You Got Gold @ Ryman Auditorium, 7:30, Info

🎸 Jules Renato @ Vinyl Tap, 5p, Free, Info

🎙 Eloise @ The Basement East, 7p, $27, Info
+ British singer-songwriter

🪕 The Steel Wheels @ Analog at Hutton Hotel, 7p, $25, Info

🎻 The Black Violin Experience with the Nashville Symphony @ Schermerhorn Symphony Center, 7:30p, $59+, Info
+ The Black Violin Experience Tour showcases the two-time Grammy nominated duo Black Violin

🎺 Todd Day Wait @ The Underdog, 11:30p, Free, Info‌‌‌‌‌‌‌‌‌‌‌‌‌‌‌‌‌‌
+ Honky Tonk Tuesday afterparty, down the street

🎸 Honky Tonk Tuesday @ American Legion Post 82, 5p, Free, Info‌‌‌‌‌‌‌‌‌‌‌‌‌‌‌‌‌‌
+ two-step lessons @ 7p, The Cowpokes @ 8p

📰 Check out the full newsletter archive here.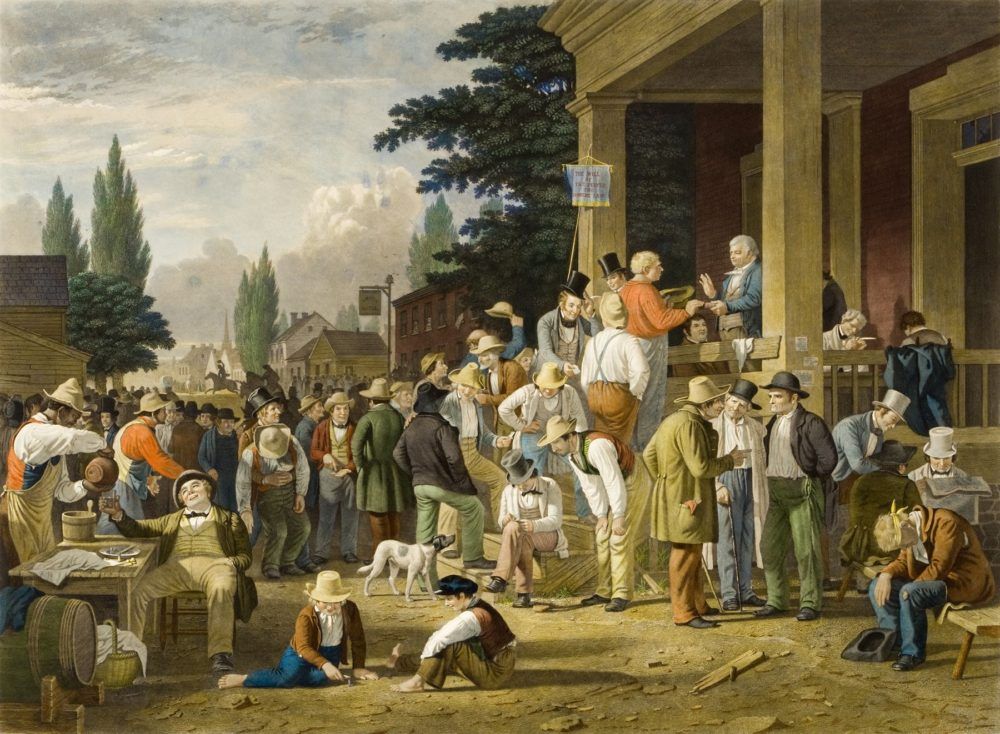 YOU MAY ALSO LIKE