No. 367: Halloween Ends
⁂ Nashville's Alt-Daily ⁂ Costumes · Ballot · Halloween Ends · Two Perspectives · Much More!
📰 Here's what we're talking about today:
Nashville Megan previews the gubernatorial race on this year's ballot.
Elsewhere Jerod and Tyler each offer their perspective on the latest addition to the Halloween movie franchise.
Good morning, everyone.
Many of you are probably suave enough to have a Halloween costume figured out for whatever party you may or may not be attending tonight, but if you're fresh out of ideas, check out our Halloween Costume Guide.
Onward.
You can follow us on Twitter (@realpamphleteer), Facebook (@realpamphleteer), or Instagram (@realpamphleteer) for additional content.
Also, be sure to check out our podcast. Available wherever you get your podcasts.
Thanks for reading.

❏ ON THE BALLOT: GOVERNOR
Early voting continues here in Davidson county but will end this Thursday, November 3rd. General Election day is November 8th. Today we're outlining the two main candidates facing each other in Tennessee's gubernatorial race. First, here's a list of our previous quick guides for Middle Tennessee voters.
Find your district and review our previous voter guides:
GOVERNOR OF TENNESSEE
Though there are a number of Independents running for governor, the race will come down to incumbent Governor Bill Lee (R), and Jason Brantley Martin (D). The governor serves a four-year term and their position and their cabinet make up the executive branch in our state's government.
Bill Lee is the current Governor of Tennessee. In 2018, Lee secured 1,336,106 votes and won every county except Davidson, Haywood, and Shelby. The Governor leans heavily on his faith and his experience as President of Lee Company and as a cattle farmer to inform his decisions in office. While in office, Governor Lee has ushered in an era of pro-life, pro-business, and pro-education choice.
Policy Quickview
Proposed and changed the state's education funding formula. The new formula, TISA, encourages school choice by allowing for money to follow each student and incentivizes charter schools.
Reduced distressed counties by 52%
Successfully recruited Ford Motor Company to invest in West Tennessee
Secured 130 economic projects, creating 35,000 jobs
Pro-life
Read about executive orders given by Governor Bill Lee here.
Jason Brantley Martin is a Democrat from Alabama and a medical doctor who took up residency and fellowship at Vanderbilt University before leading the residency program as the Chief Resident at the Nashville Veteran Affairs Medical Center.
Policy Quickview
Pro-abortion
Supported lockdowns, masking, and vaccine mandates
Advocate for affordable healthcare for all and Medicaid expansion
Supports vocational training and equitably supports educational institutions
Supports green energy initiatives
Supports the legalization of recreational marijuana
Supports stricter gun laws
Supports expanding voting rights, same day registration and voting, and mail-in voting
Supports sanctuary cities
List of Independent candidates: Constance M. Every, John Gentry. Basil Marceaux. Charles Van Morgan, Alfred O'Neil, Deborah Rouse, Michael E. Scantland, and Rick Tyler.
HEADLINES
POLITICS
DEVELOPMENT

↯ Halloween Ends and Our Postcultural American Moment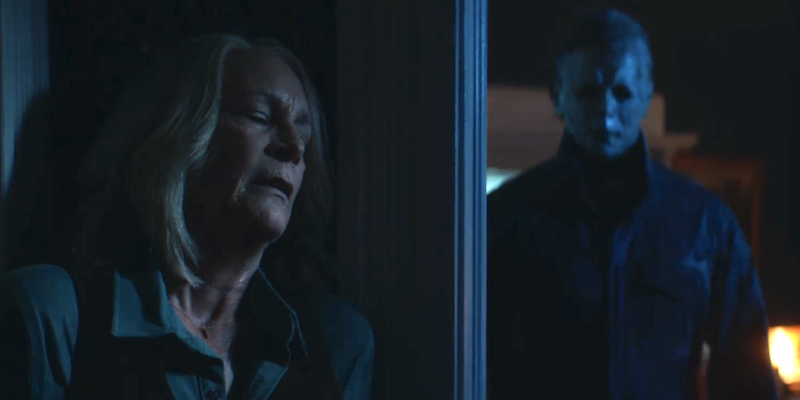 The alleged final chapter of the legendary slasher franchise takes aim at insularity and blind allegiance. That's why it's divided critics and fans.
Le Monde film critic and Cinémathèque française programmer Jean-François Rauger knew Eli Roth's Hostel was the best American movie of 2006. Better than Martin Scorsese's Best Picture winner The Departed or Paul Greengrass's 9/11 docudrama United 93. Better than Clint Eastwood's WWII double feature Flags of our Fathers and Letters to Iwo Jima. Better even than Borat or Babel. But Rauger was in the minority.
For most critics, Roth's graphic horror opus about a Slovakian corporation that offers the option to slaughter vacationing millennial tourists to the global elite at premium prices was a violation of good taste with its blowtorches to the eyeball and postmodern fantasia of historical torture devices. For New York magazine's David Edelstein, it was the quintessential example of "torture porn," a term he coined in a positive yet tepid assessment of the movie that also applied to films as diverse as Rob Zombie's The Devil's Rejects and Mel Gibson's The Passion of the Christ.
As Edelstein wrote: "But torture movies cut deeper than mere gory spectacle. Unlike the old seventies and eighties hack-'em-ups (or their jokey remakes, like Scream), in which masked maniacs punished nubile teens for promiscuity (the spurt of blood was equivalent to the money shot in porn), the victims here are neither interchangeable nor expendable. They range from decent people with recognizable human emotions to, well, Jesus."
Continue reading...
---
HALLOWEEN FINALLY ENDS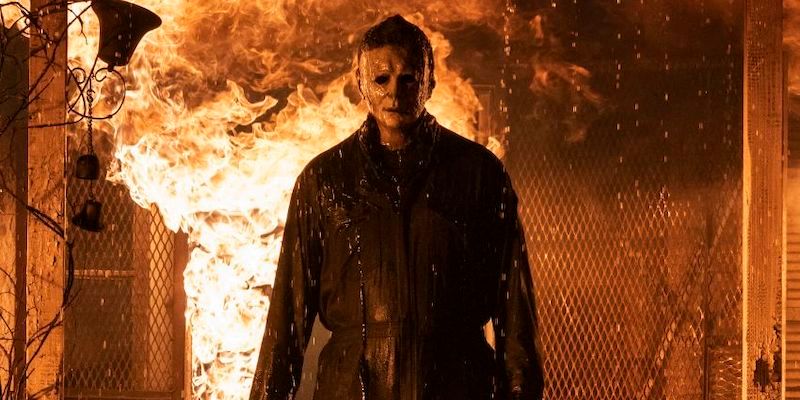 Yet Audiences Reject Meaning For Gore
Nothing will ever beat my first theatrical experience watching the Halloween reboot in 2018. I went into the theater with no serious expectations for the film, joined by a dear friend of mine from college who loves the franchise. He proceeded to sneak an entire six-pack of IPAs under his shirt, got drunk, and started screaming "f*cking boomers ruin everything" at the screen repeatedly and disrupting the audience around us. I was slightly embarrassed but it was still more entertaining than the movie.
I say this because audience expectations are sensitive things. People go into movies with wants, desires, and hopes for what their favorite characters and stories will grow into with each subsequent iteration—even in a franchise like Halloween which has long since delivered nothing but diminishing returns over its twelve sequels since 1978.
In this case, the rebooted Halloween started off on a weak foot and my buddy sensed the film was a boomer power fantasy about elderly characters unrealistically fighting their way through scenarios that would otherwise set off their pacemakers and throw out their hips.
Horror movies are interesting on that front because audiences go into the genre with very specific desires and expectations for what the films should be and how they go about accomplishing them. For the most part, audiences reward gore and violence with high ticket sales—even when the stories necessary to create these features are particularly brutal.
Continue reading...
---
𝓧 CHART OF THE DAY: CREDIT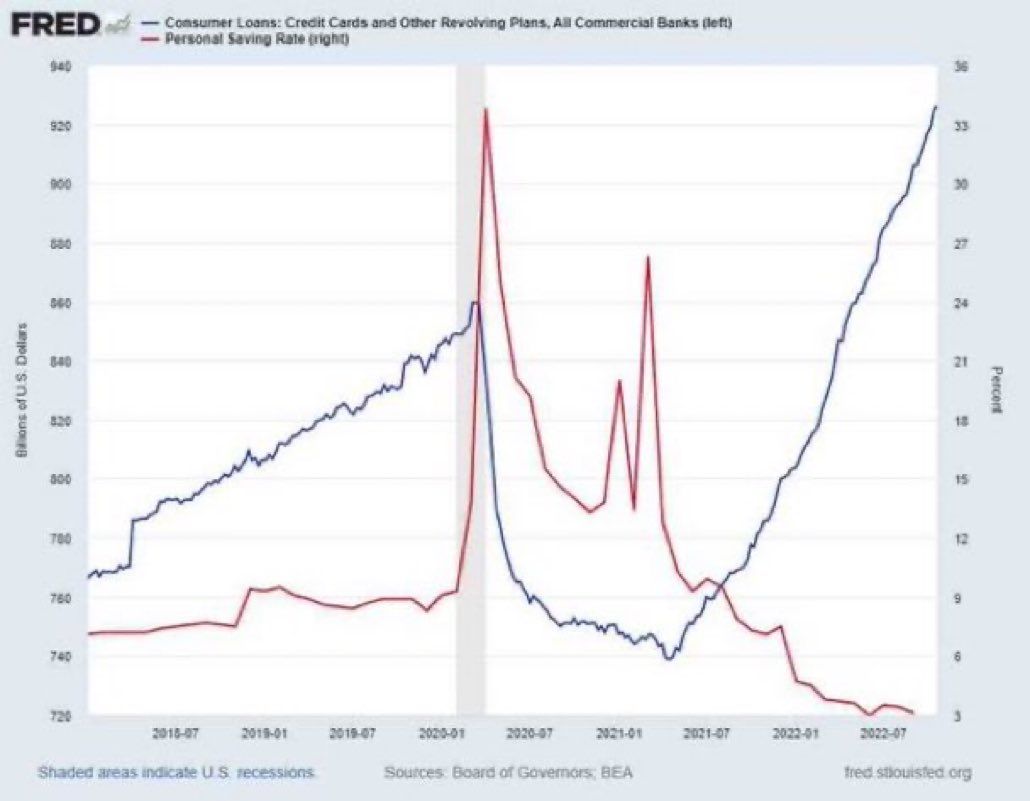 ⚔ MISSIVES ⚔

THINGS TO DO
View our full event calendar here.
🍺 The Pamphleteer hosts Bar Hours on the third Thursday of every month (the next meeting is this Thursday, November 18th) at Lucky's 3 Star Bar from 6-8 PM.
👘 The Weaving Splendor exhibit at the Frist presents rarely seen Chinese, Indian, Japanese, Persian, and Turkish textiles drawn from the renowned collection of The Nelson-Atkins Museum of Art. Running until December 31st.
👨🏻‍🌾 Check out the Pamphleteer farmer's market guide.
🎧 There's so much great music in town this week. Listen to the highlights on our Spotify playlist, Pamphleteer's Picks. See ya out there, people.
TONIGHT
🎩  History Class @ Bold Patriot Brewing, 5p, Info
🎸 Harry Fontana @ American Legion Post 82, 7p, Free, Info
💀 Grateful Monday @ Acme Feed & Seed, 7p, Free, Info
🎺 Too Many Zooz @ Basement East, 8p, $20, Info
💀 Guillotine Halloween @ The Cobra, 9p, $10, Info
+ live snakes, fire dancers, costume contests, DJ Orlok...
🕺 Motown Monday @ The 5 Spot, 9p, $5, Info
🎹 Jazz Jam @ The Villager, 11p, Free, Info
ON THE RADAR
🎻 Beethoven's Pastoral Symphony @ Schermerhorn, (11/17-19), $26, Info
🕺 Drugdealer @ Third Man Records (11/27), $25, Info
🎸 Widespread Panic @ Bridgestone (12/30-31), Info
🎻 Sierra Farrell's NYE Circus Spectacular @ Brooklyn Bowl, (12/31), $35+, Info
🎙 Weyes Blood @ Brooklyn Bowl (2/22), $23+, Info

RECENT ARTICLES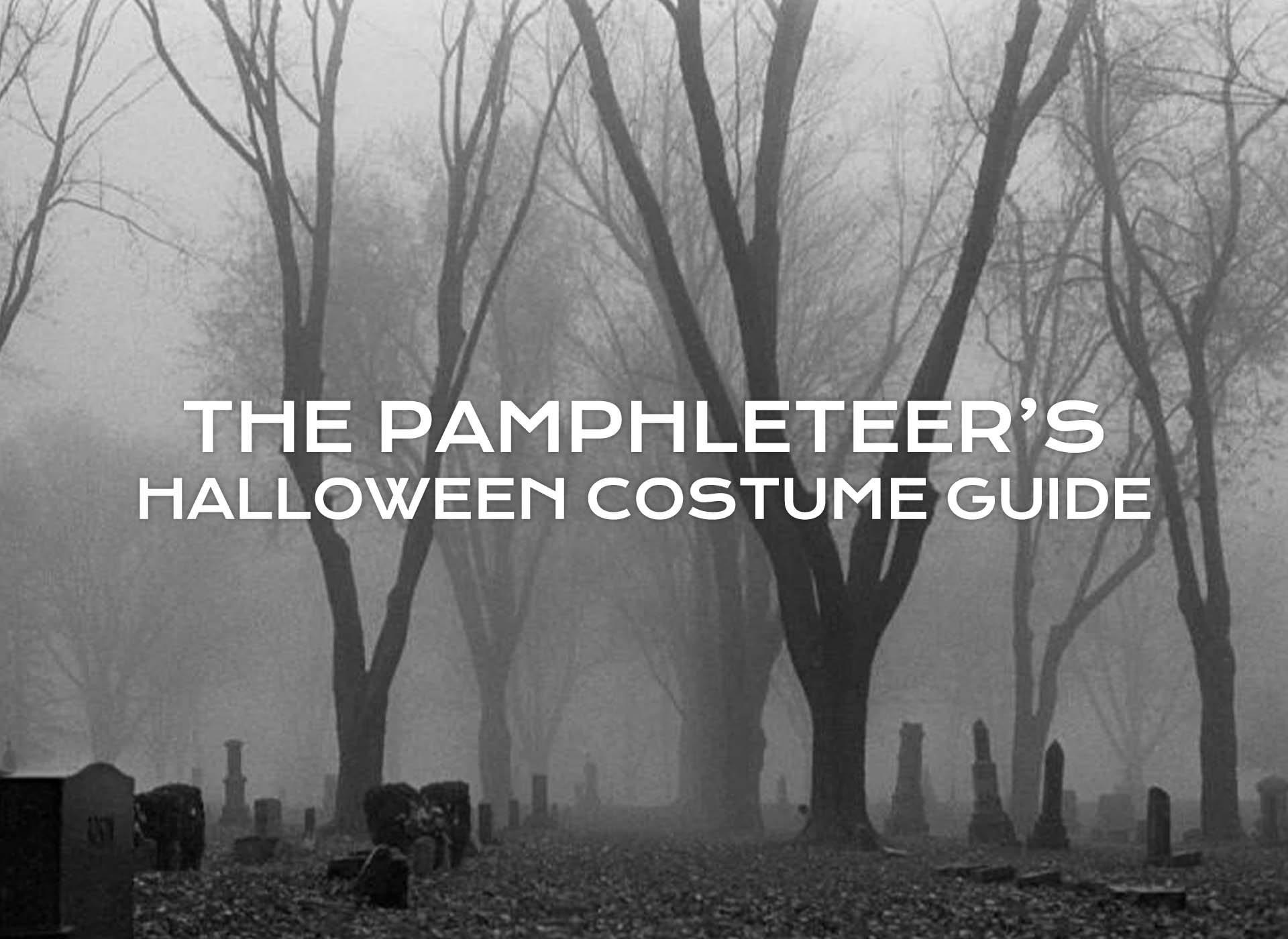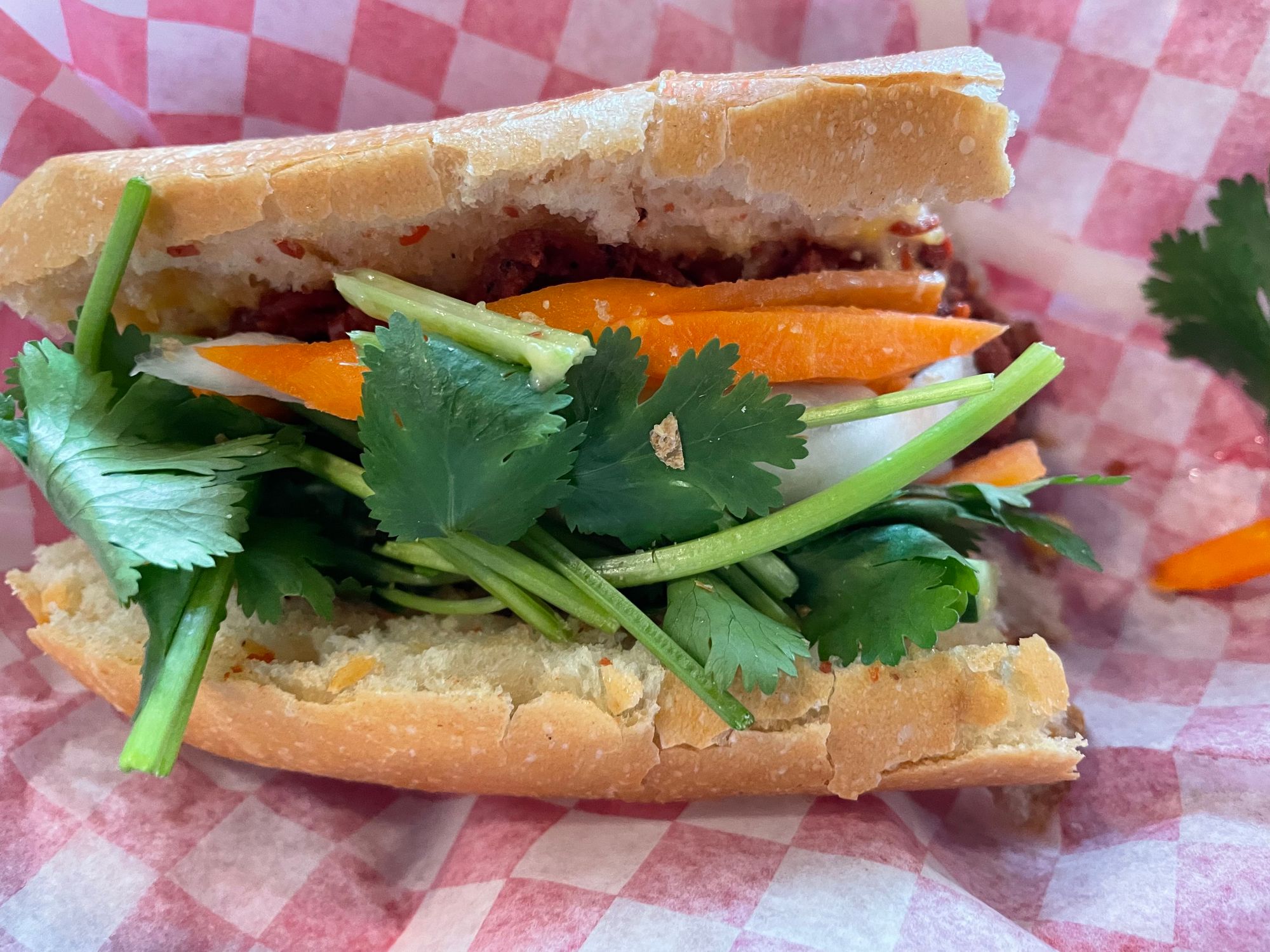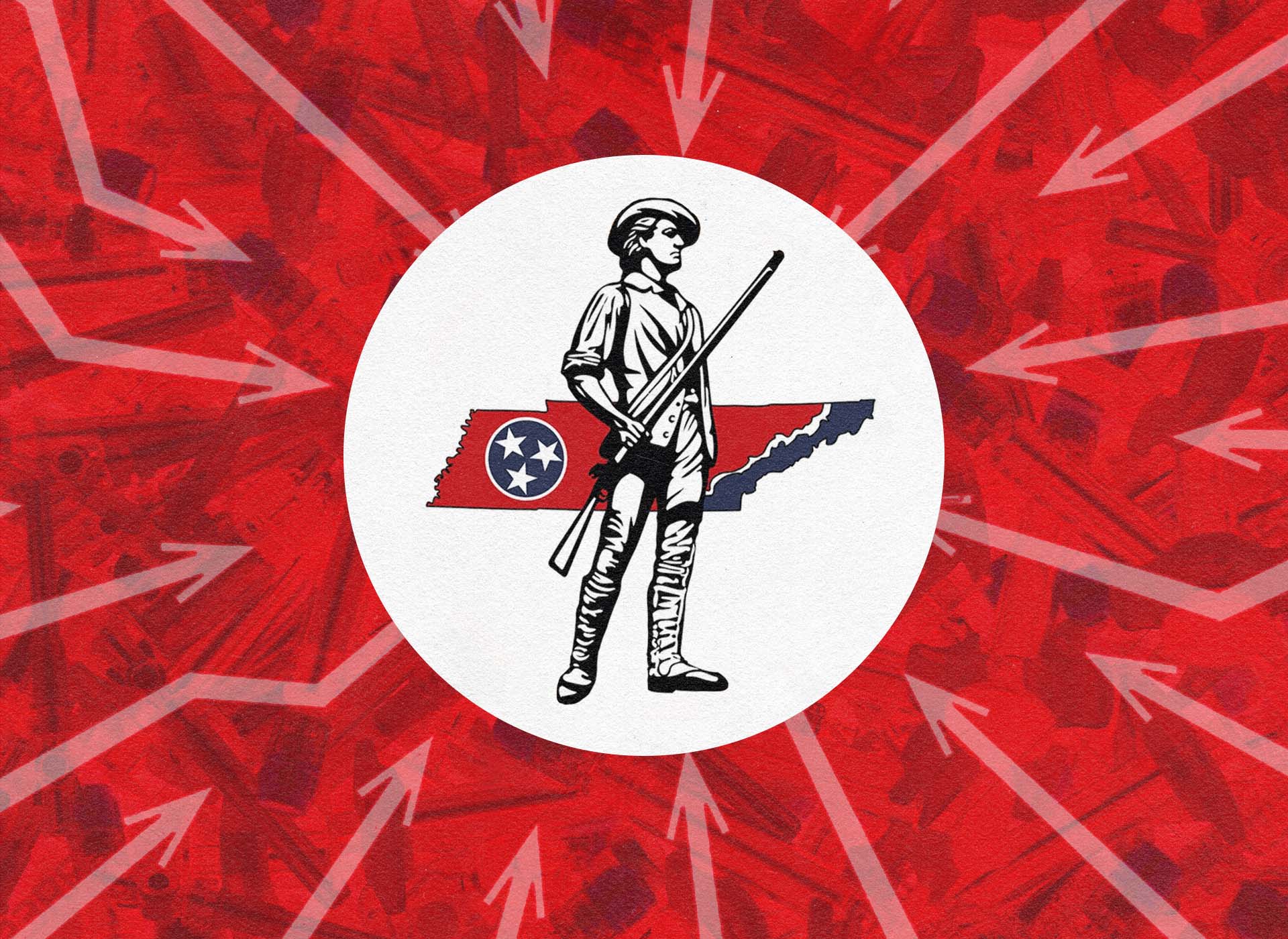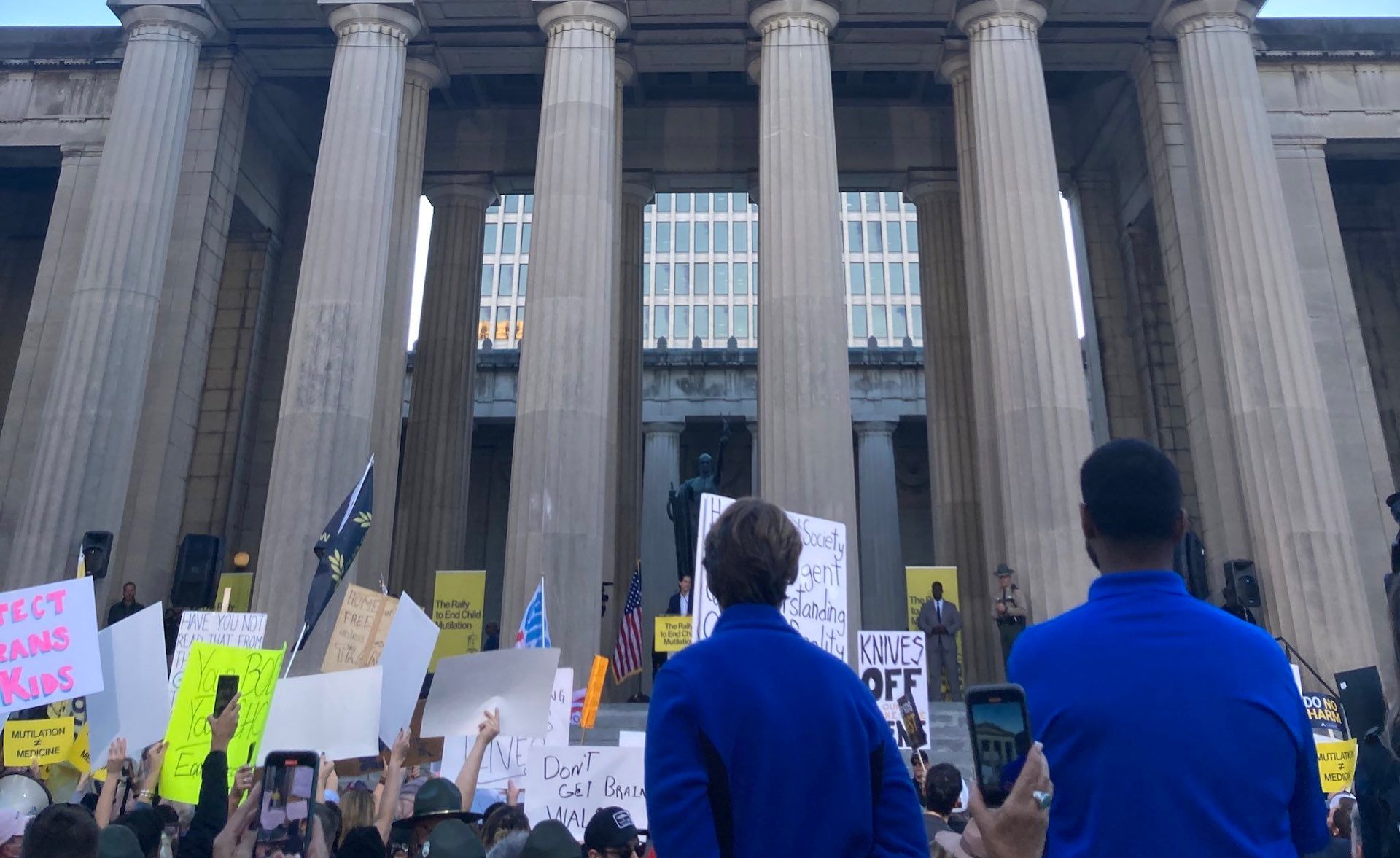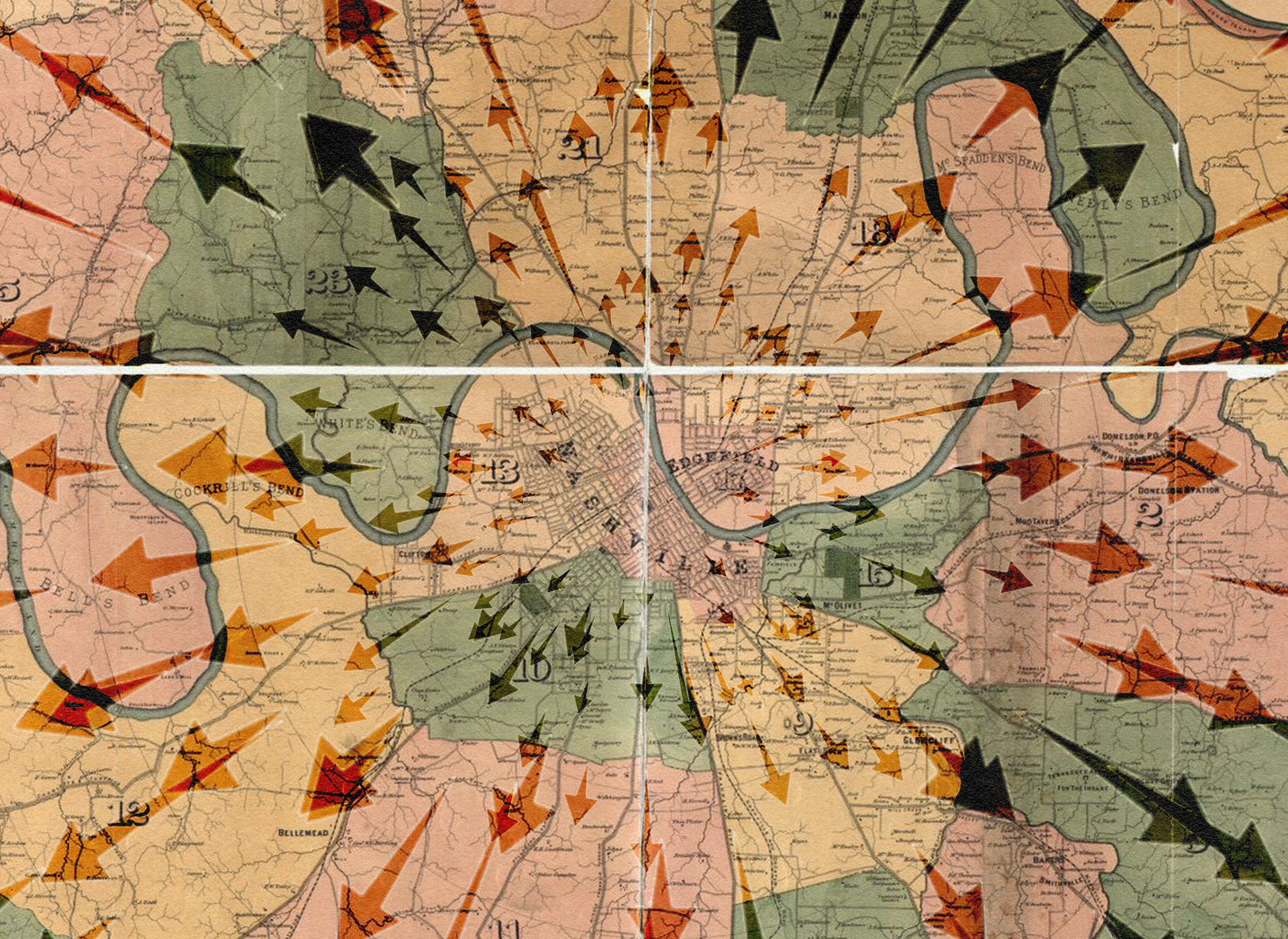 Around the Web
Historian Adam Tooze gives his assessment of the historical meaning of fascism and whether the term has any meaning today:
So, with those preliminaries out of the way, if we aim for is a general historical understanding of fascism, I would argue that we have to see it as shaped by three framing conditions. (1) the experience of total war; (2) the active threat of class war and revolution; (3) the shadow of the end of history as defined by the rise of Anglo-American global hegemony.
All three contexts shaped both Mussolini and Hitler's movements. We can relate to all three of these dimensions form the point of view of 2022, but in large part through difference and contrast rather than similarity of situation.
Mussolini and Hitler were both combat veterans whose politics were defined around that experience. The fact that we mercifully have no experience of total war, helps to make the 21st century in Europe and the US distinctly post-fascist.
Both Hitler and Mussolini railed against the new American-led world order that emerged after 1918. Hitler did so at greatest length in his speeches of the late 1920s, collected in the compilation we call his "Second Book". Mussolini, who was more of an intellectual, and more aware of the world scene launched his critique of Wilsonianism already in 1919. He defined Italy's position as that of a proletarian nation that must struggle against British and American plutocracy.
Source: The centenary of Mussolini's "March on Rome" and the dilemmas of the liberal expert class.
Adam Tooze, 30 October 2022, Read Online
You May Also Like
Words of Wisdom
"You never know what worse luck your bad luck has saved you from."

Cormac McCarthy, No Country for Old Men
Today's newsletter is brought to you by Megan Podsiedlik (Nashville), Edward Landstreet (Local Noise), and Davis Hunt (everything else).