No. 395: Waffle House Is Good for the Soul
⁂ Nashville's Alt-Daily ⁂ Waffle House · Titans · Hot Drinks · Fake Grass · GoPro · Much More!
📰 Here's what we're talking about today:
Intro Davis tells you to eat at Waffle House and not drink Drano.
Nashville Megan reveals more about the deliberations over the Titans stadium.
Elsewhere Valerie offers suggestions for hot cocktails to make this winter.
And More Our Christmas gift guide and weekly film rundown.
Good morning, everyone.
Like lucid dreaming, the wave-particle duality of light, twinkies, and Donald Trump, there may be no rational explanation for why people crave Waffle House. You walk in, the floors are sticky, you can practically see the perspiration from the line cook's brow drop onto your waffle, and odds are you've known someone who's gone into cardiac arrest there. Has the FDA seen this place?
I'm admittedly somewhat snobbish and particular about what I eat and put in my body, but I've never had a problem eating Waffle House. As my diet became more pretentious, I started to view eating Waffle House as a sort of spiritual exercise wherein I consume this base, corrosive substance and train my body to turn it into something nutritious and enriching.
It sounds like a new-age-y ritual which instructs you to turn negative thoughts, events, etc. into positive things by flipping your perspective on them. If we didn't invent elaborate schemes to excuse behavior we felt shame about, would we still be deserving of the label mankind?
In the much more esoteric realms of Buddhism, stories are told of men who have trained themselves to gain sustenance from the sun alone. Or of men who can consume toxic chemicals without dying because they apply this principle of mind over matter, willing themselves to overcome the shortcomings of their humanness through some magical process.
It starts out simple: you encounter rejection, some failed endeavor perhaps, and find your time in less demand than in the past. So, you flip the script to say well now I have enough time to build that bookshelf or something like that. I'm reminded of the David Allan Coe line "I've won every fight I've ever fought." Even if it's not true, you repeat that line to yourself like a mantra.
So, you advance stage by stage, flipping the narrative of every negative event so that you come out on top. . . until you're keen to test the limits of your new powers, and you try to drink a bottle of Drano without throwing it back up. At this point, your friends become concerned–so you stop wearing red robes and shaving your head bald. After they stage an intervention, you throw all those new-age books in the trash and start listening to David Allan Coe again.
Anyway, back to Waffle House.
The appeal of Waffle House is akin to the appeal of analog music in the age of electronic music. Electronic music is clean, concise, and nearly perfect. Analog music is subject to more error because humans are operating the instruments. And humans try to drink bottles of Drano, believing that they have the power within them to ignore the basic, toxic chemicals in the substance–never mind that Drano is powerful enough to dissolve months of pubic hair buildup and your stomach can barely handle that second slice of pizza.
Computers, if given access to all the facts that your average human has about Drano, would never try and swallow it unless compelled by some insane, self-destructive force hard-coded into its firmware. In other words, it's a distinctly human impulse to even consider the act or write facetiously about it.
Given all available information, no machine would understand or even be able to invent a man who challenges his digestive tract by swallowing one of the most noxious chemicals the modern world has produced. Neither can it understand that eating at Waffle House can actually be good for you even if it goes against all dietary advice.
Onward.
You can follow us on Twitter (@realpamphleteer), Facebook (@realpamphleteer), or Instagram (@realpamphleteer) for additional content. Also, be sure to check out our podcast.
If you like what we do here, please consider donating.
Thanks for reading.

⤴ STADIUM DEAL COMES TO ITS PEAK?

'Tis the Friday before the last council meeting of the year
   and all resolutions are filed
but councilmembers won't be distracted by holiday cheer
   the meeting's still set to be wild.
Don't worry, I won't write this entire column in poorly metered verse, but I do want to give you a heads up about the dynamic council meeting we'll be in for next week.
There will be, of course, more discussion about the resolution that's up for vote regarding the terms sheet of the new stadium build: the council deferred the vote on this resolution back in November, intending to let the planned five public meetings run their course. This term sheet is, evidently, non-binding, but will set forth the principal terms for the development of a multi-purpose stadium as things move forward. For more information, check out this outline of the terms previously published in our Nashville section.
This Thursday, Mayor Cooper appeared on stage at The Ben & Morey Show and made it clear that passing this resolution is absolutely pivotal for the development of the stadium and the East Bank to go forward. . . but it's all a bit confusing. While the mayor's comments seem to communicate that this entire endeavor has reached its pivotal moment, there are still multiple codas that have yet to be discussed.
KICKING IT BACK TO THE STATE
Though Chair of the East Bank Stadium Committee Bob Mendes has stated that committee members will abstain from voting on stadium legislation, Mendes and CM Welsch did file a resolution pertaining to the stadium build that will appear on the docket for this Tuesday's meeting. Now that both the council and the public have learned about the excess revenue projected to be collected by tax capture schemes such as the hotel tax and the 130-acre rule, Mendes and Welsch are attempting to strike a deal with the state.
Mendes summarized this legislation in a tweet: "I'll have a resolution on the 12/20 agenda asking the Mayor to offer that Nashville will decline $50M of the State's stadium $$ if the State will agree to use the funds to provide adequate facilities for children in DCS's custody. Let's have the tourists pay for that too."
We certainly have questions, and there are more interesting things on next week's agenda. We'll be making all the important inquiries and following up with a comprehensive breakdown next week.
HEADLINES
POLITICS
DEVELOPMENT

♨︎ ON HOT DRINKS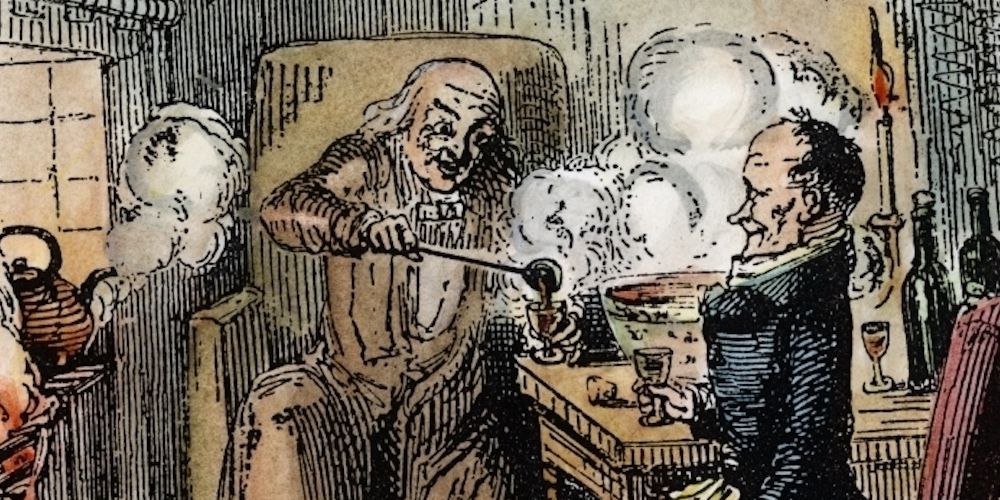 The Dickensian Era and Beyond
The best thing about the departure of sunsets past 4:30 and the arrival of windchill forecasts is the opportunity to sip hot cocktails well into the night, a time-honored practice happily partaken in for literal centuries.
Evidence of this is dotted throughout the literature (and all cocktail history), perhaps most notably within the works of Charles Dickens, who is widely considered one of the foremost figures of the Victorian Era. His love for hot cocktails, punches, and especially his ritual of mixing up a near-nightly evening glass of gin punch is legendary, inspiring entire cocktail books about the "Dickensian Era." Any chap down with this sort of imbibing is worthy of being called "the greatest," in my humble opinion.
So, what's so exciting about hot drinks, besides being cozy when it's cold out? Hopefully, this little breakdown of sorts will shed some light on that. Mix some up at home or head out to any of the multitudes of holiday pop-up bars around town and partake in their offerings. Here's to 2023!
Continue reading...
---
𝓧 CHART OF THE DAY: DRINKING TO OBLIVION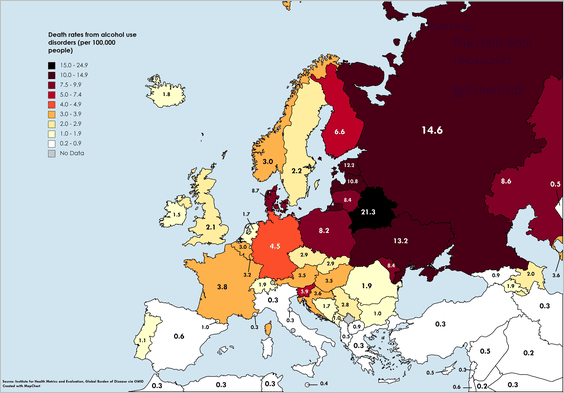 ⚔ MISSIVES ⚔

THINGS TO DO
View the full calendar here.
👨🏻‍🌾 See your best options for winter farmer's markets on our farmer's market guide.
🎧 Listen to the Pamphleteer's Picks on Spotify, a playlist of our favorite bands in town each week.
🌮 Nashville Taco Week is running from the 5th to the 11th. Cast your vote for the best taco in Nashville.
Check out the following Nashville event guides...
🎄 Christmas events
✨ New Years parties
⚽️ World Cup watch parties
TONIGHT
📷 Flea Market @ The Fairgrounds, 8a, Free, Info
🎻 The Cowpokes @ Acme Feed & Seed, 12p, Free, Info
🍀 Live Irish Music @ McNamara's Irish Pub, 6p, Free, Info
🎸 Kelly's Heroes @ Robert's Western World, 6:30p, Free, Info
⚔️ Labyrinth @ Full Moon Cineplex, 7p, $8, Info
+ Bowie flick
🎙 Josh Hedley & Emily Nenni @ 3rd & Lindsley, 8p, $15, Info
+ Nenni is a pamphleteer favorite, one of the best in the Nashville country scene
🎙 Kelsey Waldron @ Basement East, 8p, $15, Info
+ Another Nashville country siren
🎸 Shedonist (first opener) @ The Basement, 9p, $10, Info
+ Female led rock
✹ WEEKLY FILM RUNDOWN: 12/15-12/20
The latest releases and special screenings hitting Music City this weekend.
OBLIGATORY CINEMATIC EXPERIENCE
Avatar: The Way of  Water  No one was clamoring for a sequel to James Cameron's 2009 blockbuster. But the same can be said for Top Gun and look how that turned out. Cameron has made a career proving his detractors wrong on the way to record profits and groundbreaking technological advances. If early word is any indication, he's yet to disappoint.
Now playing in theatres.
SURREALIST FILIPINO EXPLOITATION FEVER DREAM
Leonor Will Never Die A legend of the Filipino grindhouse film industry falls into a coma after a TV falls on her head, leading to a collision of the real and fictive that traverses genres. The ultimate option for those waiting for the Avatar crowd to subside.
Playing through Sunday, 12/18 at the Belcourt.
ARTLESS COUNTERPROGRAMMING CASH GRAB
The Mean One The Grinch gets the parody treatment in this bottom-barrel slasher flick that didn't get the memo Jim Carrey' stint as the green reprobate is already the most terrifying performance ever put to celluloid.
Now playing at Regal Hollywood 27.
MASTERFULLY CURATED YULETIDE OFFERING
Holiday Classics at the Belcourt The Belcourt has assembled a holiday film program that somehow rivals its superb October Sucks vampire retrospective in the fall. In addition to It's a Wonderful Life and Die Hard, catch a host of unconventional Christmas-set classics from David Cronenberg's Russian mob drama Eastern Promises and Sydney Pollack's Robert Redford conspiracy thriller Three Days of the Condor to Rambo: First Blood and Three Godfathers—a western featuring John Wayne in a riff on the nativity.
This week boasts the existential hit man dramedy In Bruges, Oscar front runner Colin Farrell's first collaboration with his Banshees of Inisherin director Martin McDonagh. Our pick for best in show: Lynne Ramsay's Morvern Callar, a 2002 tale of literary theft and small town Scottish life starring Samantha Morton.

NEW PODCASTS
RECENT ARTICLES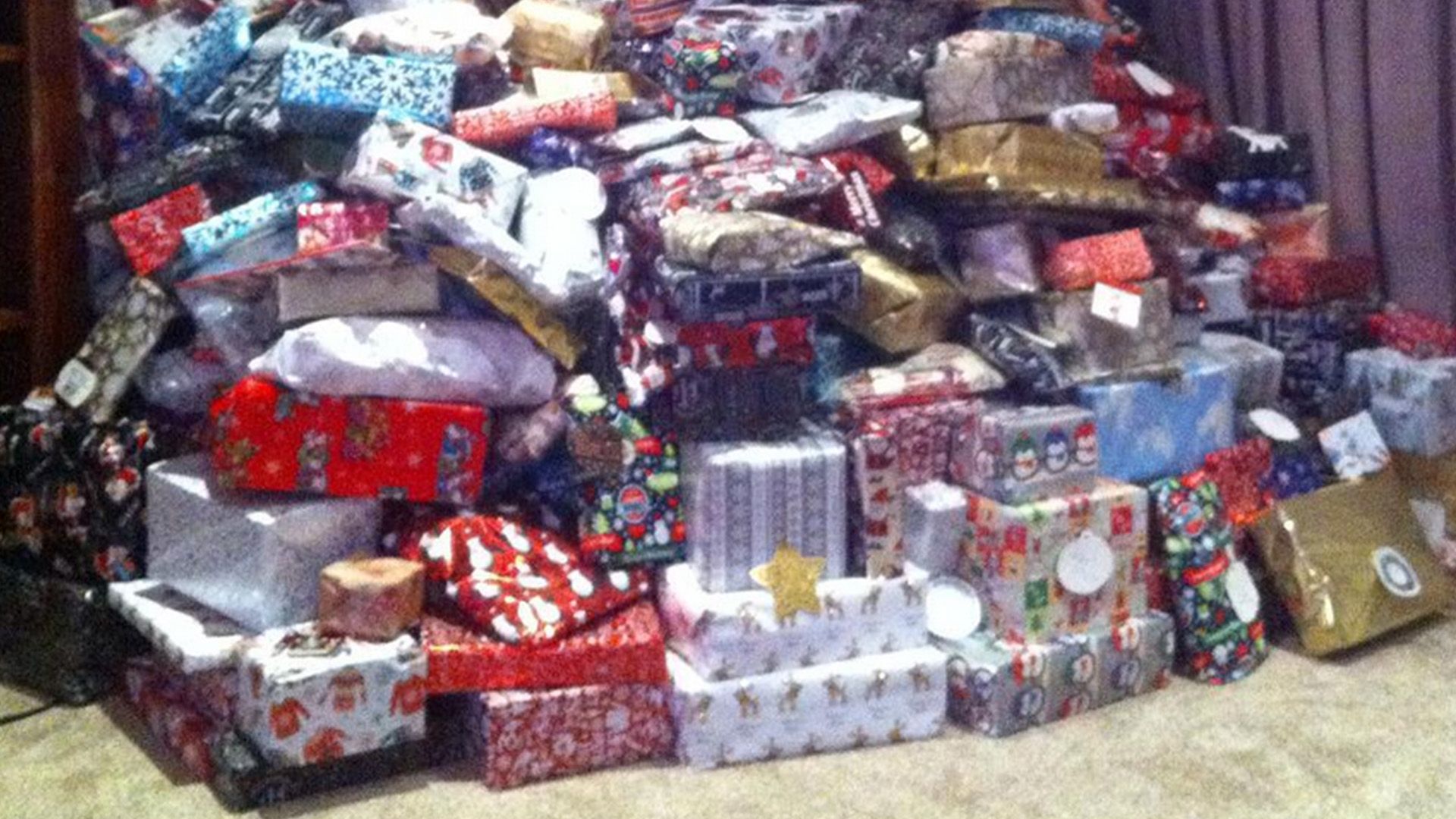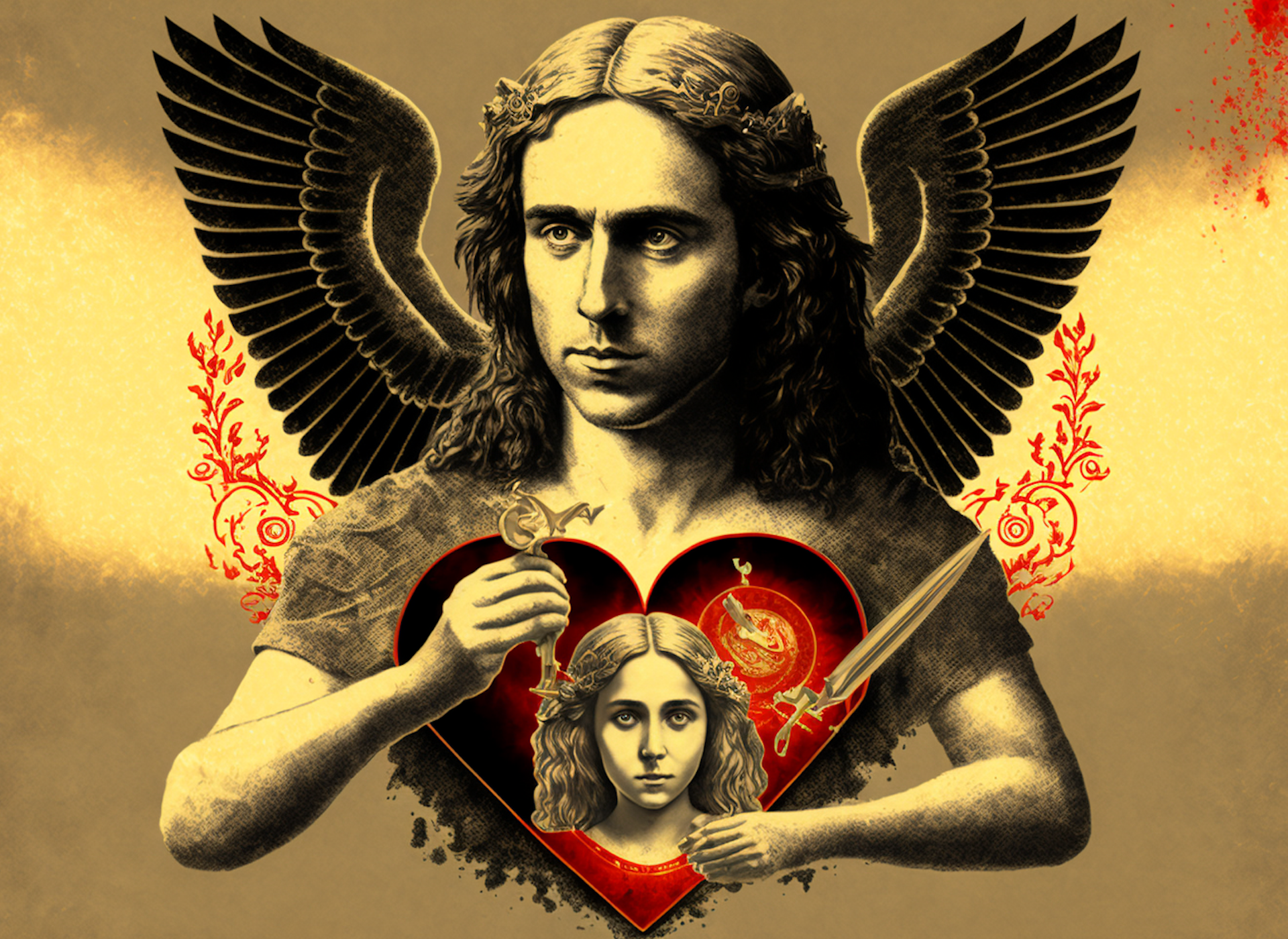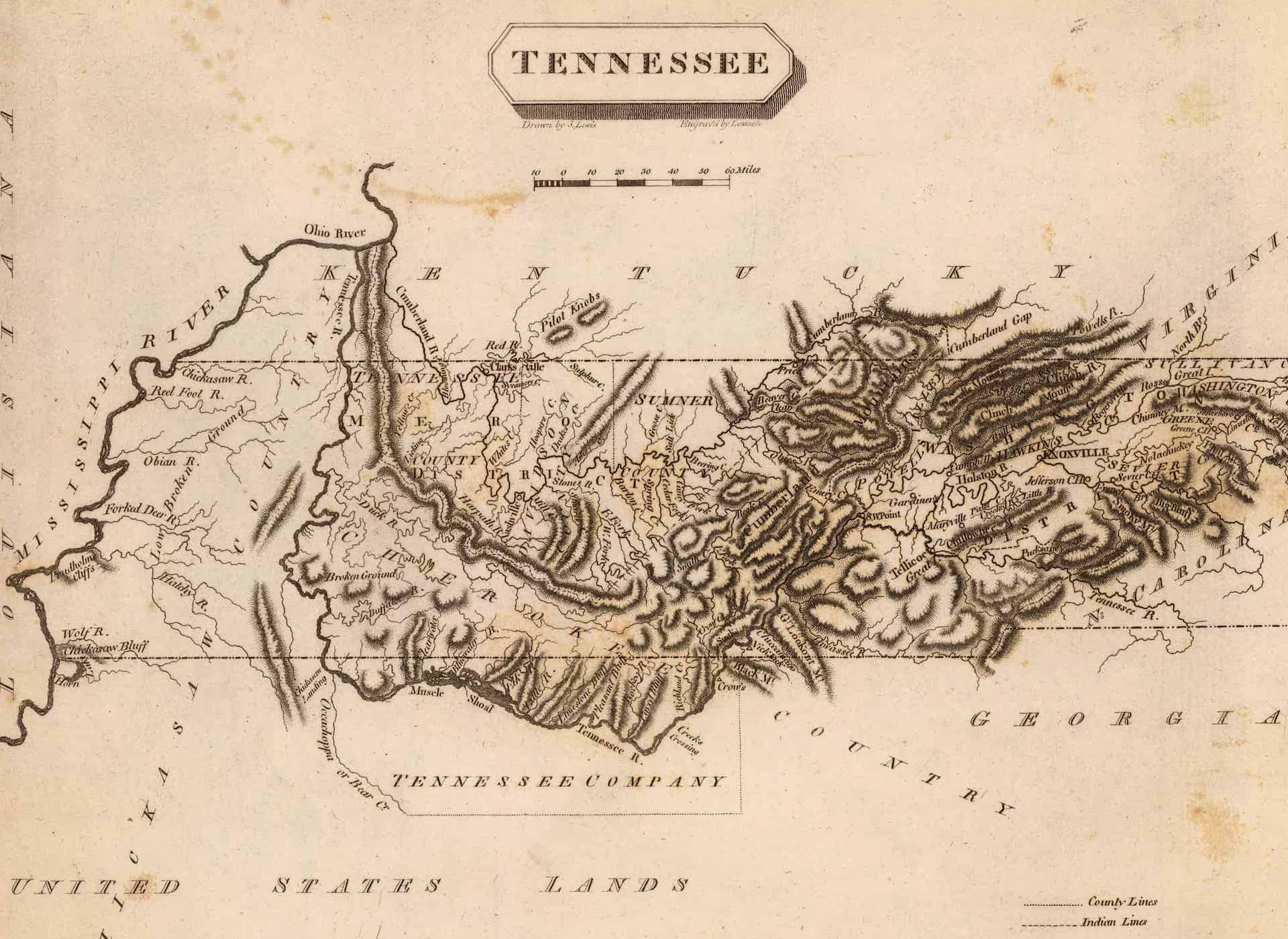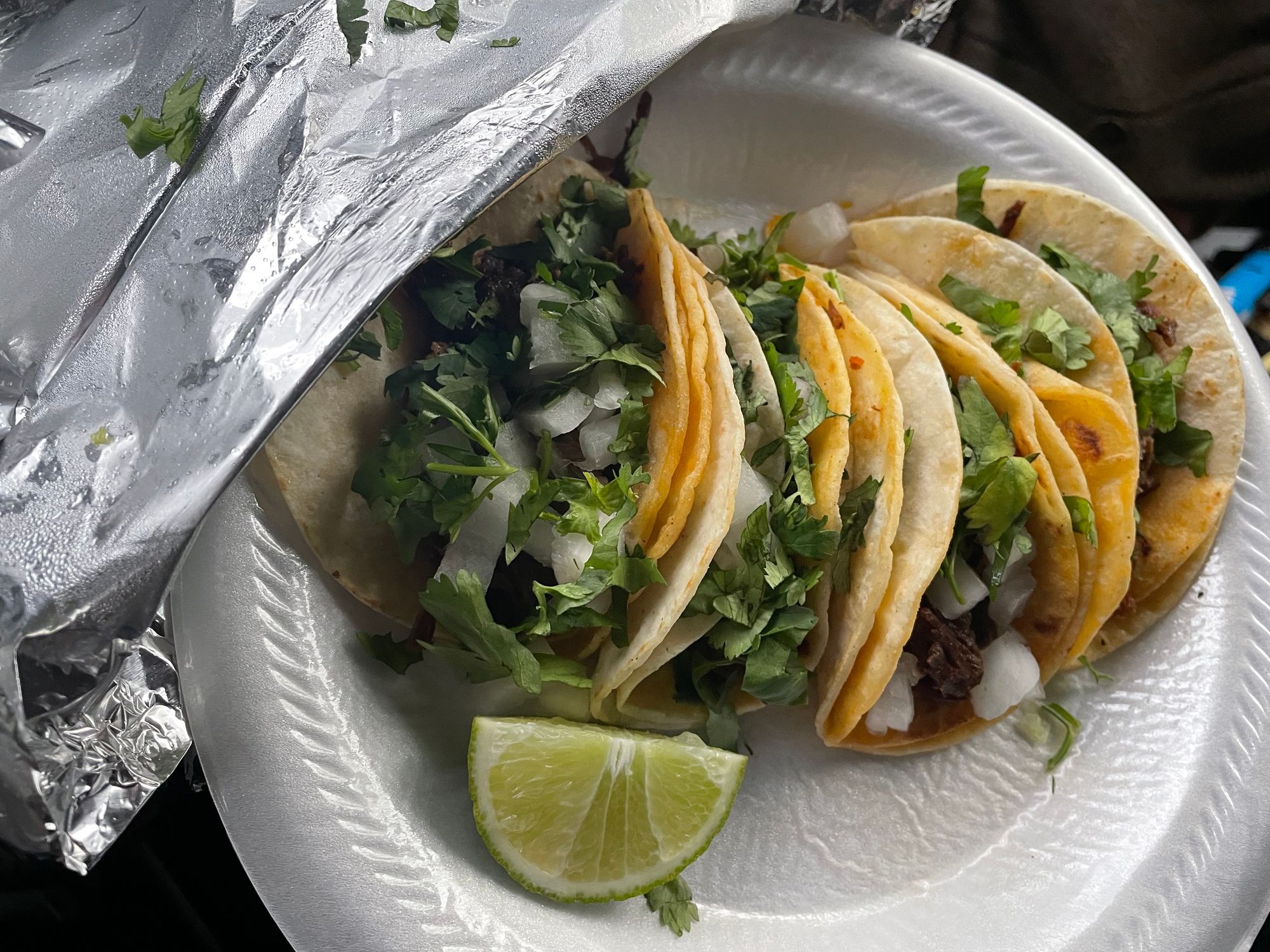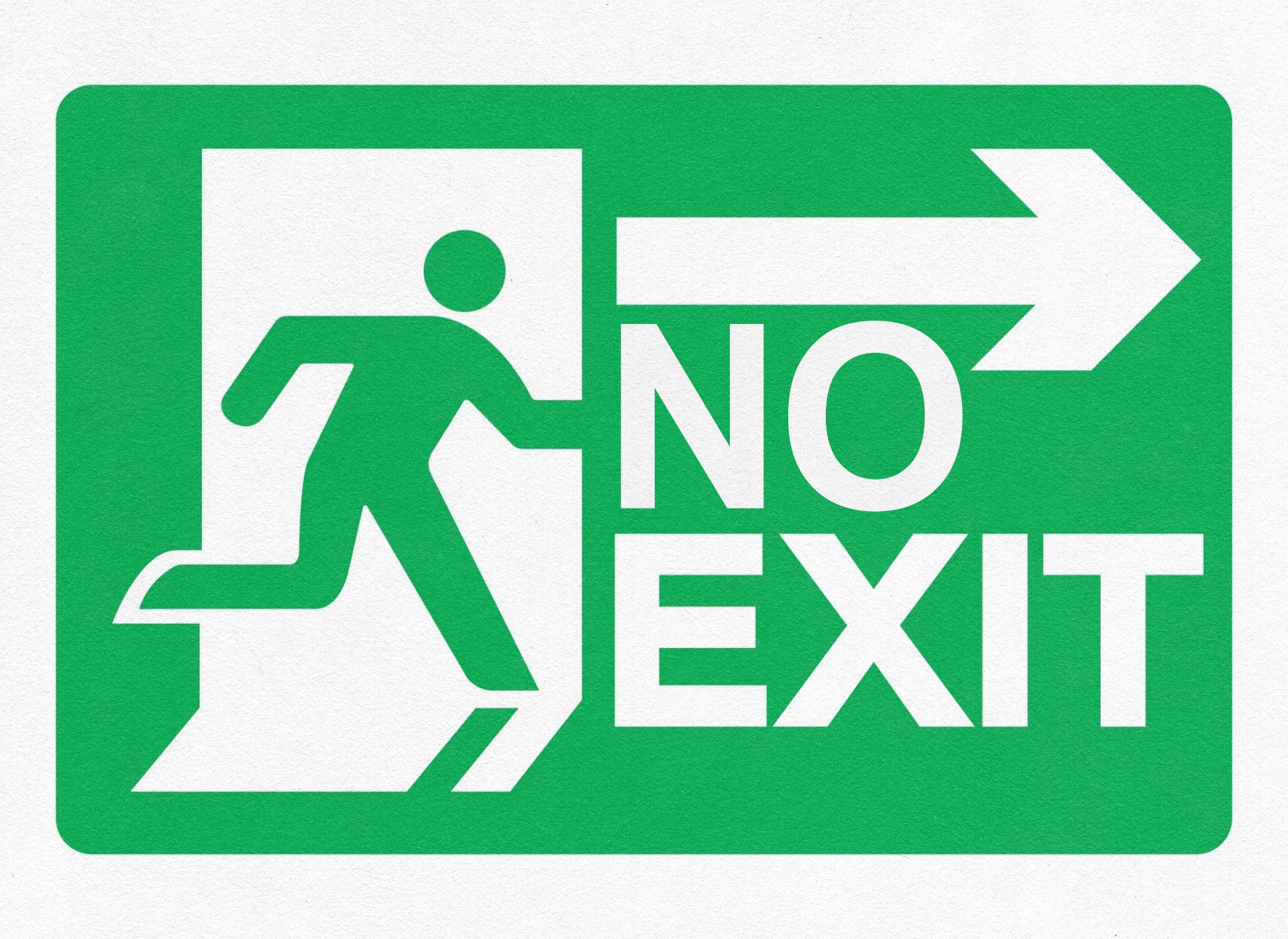 Around the Web
It's time to go to war against plastic turf. Some municipalities already are: Boston has banned artificial lawn in its city parks. Professional societies are also weighing in — the Royal Horticultural Society (RHS) recently declared: "We launched our sustainability strategy last year and fake grass is just not in line with our ethos and views on plastic. We recommend using real grass because of its environmental benefits, which include supporting wildlife, mitigating flooding and cooling the environment." The RHS's flagship event, the Chelsea Flower Show, introduced a ban for artificial grass in 2022.
Even if we can't ban it nationwide, surely the civic minded among us can take the initiative in filling watering cans with acetone and paying a visit to our dear neighbours' artificial lawns? And if that doesn't take your fancy, do what you can. If you move somewhere with one, or if you have one already — rip it out, and restore the hum, buzz and chaotic beauty of nature to your surrounds. The planet will thank you, and so will your discerning neighbours.
Source: Artificial grass is evil
Unherd, 9 December 2022, Read Online
You May Also Like
Words of Wisdom
"I am always most religious upon a sunshiny day; as if there were some association between an internal approach to greater light and purity, and the kindler of this dark lanthorn of our eternal existence."

Lord Byron
Today's newsletter is brought to you by Megan Podsiedlik (Nashville), Edward Landstreet (Local Noise), and Davis Hunt (everything else).