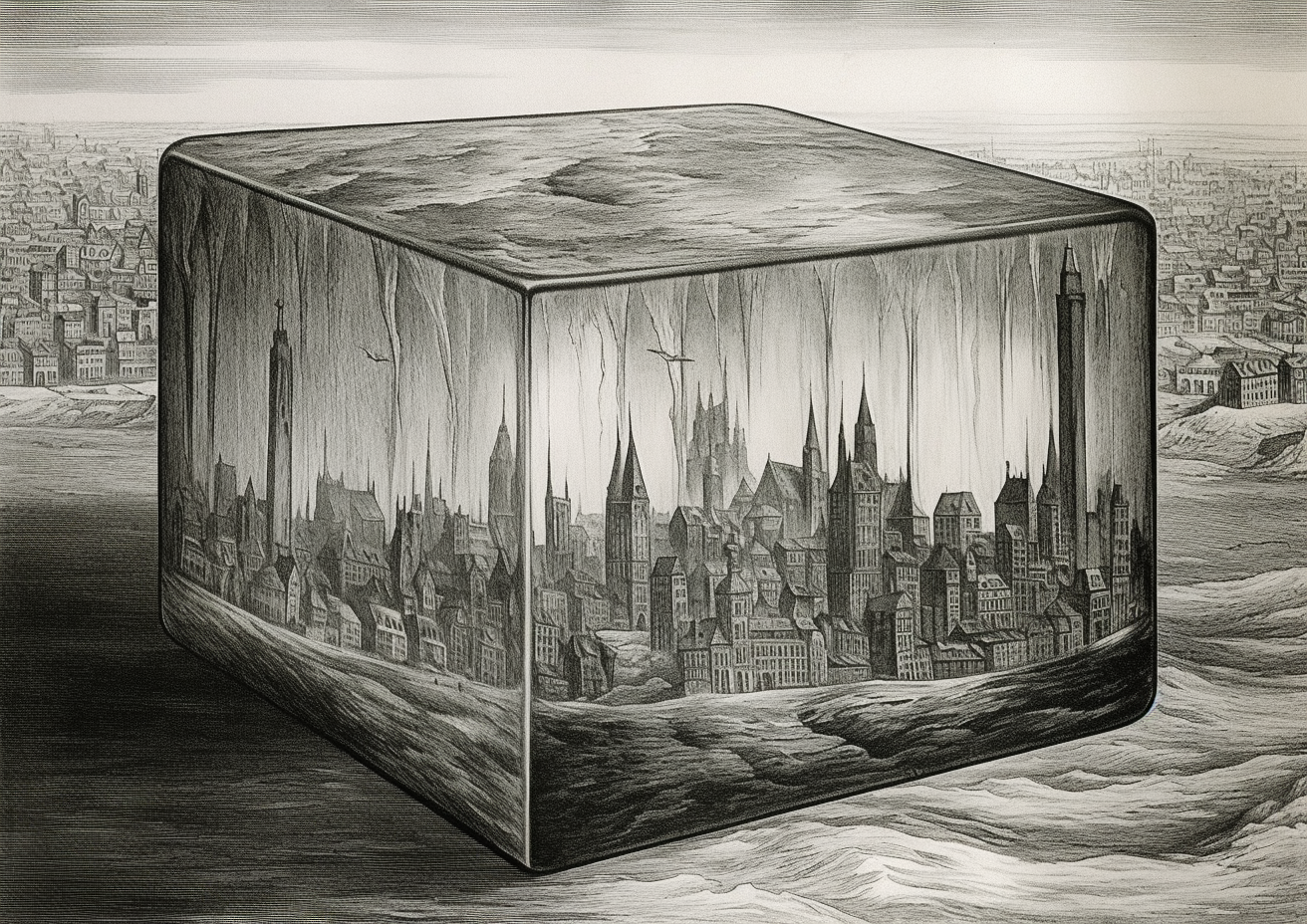 No. 520: The Melting City
🗓 Today, Davis talks about why moving is good and Megan details the latest regarding the BNA Airport Authority.
Good afternoon, everyone.
I have to say, one of the more redundant and boring topics that have come up during this mayoral race is affordable housing. It seems to me that if you can't afford to live in a place, maybe you should take that as a sign that you should leave. This is a huge country with lots of places to live. The only limiting factor is your imagination.
Unfortunately, we cannot freeze time, and short of an assertive anti-Nashville PR campaign (which we've pondered), nothing is stopping people from coming here in droves and further driving up housing costs. This is a global trend in urban areas.
Pain is a signal, and the financial strain that you undergo in a place might just be a subtle indicator that you're not cut out for it. It's harsh but true.
The namesake of my family, Ralph Hunt, landed on Long Island in 1635. Over successive generations, the Hunts gradually migrated South before bottoming out in New Orleans; then, they slowly moved North again, settling along the borders of the Southeast and Mid-South, where they've remained for many, many generations, skipping around between Kentucky, Arkansas, Louisiana, and Tennessee.
I relay this sketch just to show how baked into American identity settlement and migration is. By settlement and migration, I don't mean the modern hipster variant, which amounts to "moving to Austin because I got bored of Chicago," but a classic variant motivated by cheap land, work, and the desire for independence. The "get-off-the-grid" impulse is a uniquely American fixation that expresses this desire well.
Covid motivated one of the greatest migrations in recent memory, with hordes of people relocating across the country. I was one of these, migrating from Los Angeles back here to Nashville where I grew up. It was almost entirely a financial decision—that turned into a blessing—because work in Los Angeles dried up completely, and the only jobs I could find were in Tennessee, Louisiana, and South Georgia.
Aside from a cultural malaise that prevents imaginative and dynamic action to react to cost of living concerns, one other issue that may affect affordability is the proliferation of people living alone. The Hill published a story yesterday noting that "nearly 30 percent of American households comprise a single person, a record high." In 1940, only 8 percent of Americans lived alone.
Today in Nashville, 32 percent of households only have one resident. And this is not a phenomenon unique to the United States: it's more pronounced in Western European countries like Denmark, where 39 percent of residents live alone.
This trend, in part motivated by the emergent economic mobility of women as they entered the workplace, seems like a greatly overlooked dynamic of housing price pressure. Tied in with the rise of solo living are delayed marriage, sinking fertility rates, and a number of other social concerns that go beyond just building more raw housing units.
It may be satisfying to hear about loosening zoning restrictions (something I'm increasingly warm towards), but today's social trends render the political solutions proffered by our mayoral candidates useless and almost comical. It's no wonder no one votes in these races.
Onward.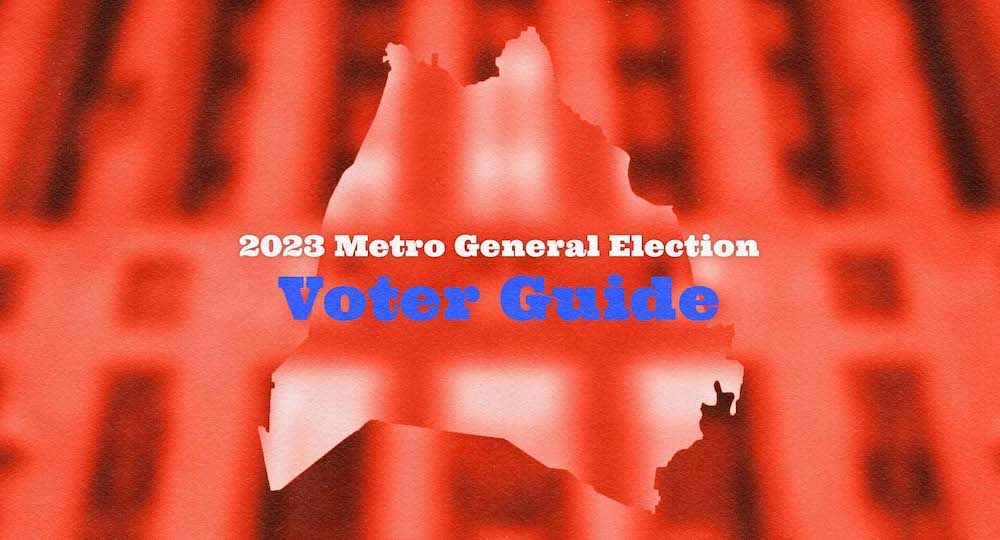 ☁︎ NASHVILLE AIRPORT AUTHORITY UP IN THE AIR
Though the state was set to take over the Metro Nashville Airport Authority on July 1st, we're still unsure of who will ultimately end up in control.
FAA RECOGNIZES MNAA
Though the state legislature passed SB1326, shifting the power of appointing board members to the state and away from Metro Government, a pending lawsuit by Metro compelled the Federal Aviation Administration to press pause on its recognition of the new board. "To avoid this uncertainty, please be advised that the FAA will continue to recognize the existing Board until such time as the Chancery Court rules on the issue," wrote Shannetta R. Griffin, P.E. Associate Administrator of Airports.
Currently, the Metro Nashville Airport Authority consists of seven members appointed by the mayor and confirmed by the council who serve seven-year terms. The state's new law would create a new eight-member authority for BNA, with two members appointed by each of the following: the speaker of the House, the speaker of the Senate, the governor, and the mayor.
GOVERNOR'S APPOINTMENTS ON HOLD?
Metro's suit won't be heard until July 28th, which is quite a stretch of time for this matter to continue in limbo. Even though the FAA stated that they will only recognize the previous board, state-appointed members of the new board have been selected and confusion has stoked the frustration and tension between the two authority boards. Though Governor Lee announced his two appointments on June 30th, he told News 5 that he would respect the FAA's decision: "...until that is settled…it's up to the FAA."
METRO AND STATE REPRESENTATIVE REACTIONS
Adam Kleinheider, Director of Communications for Lt. Governor McNally, made it clear to The Tennessean that he won't be following in the governor's footsteps: "The FAA is free to 'recognize' whomever they wish but if they actually want to conduct business with the authority there is only one legal way to do so. On July 1, there will be one board in existence and Lt. Governor McNally has made his appointments to it."
Councilmember Russ Bradford, who represents District 13 where the airport is located, purposefully held up BL2030 during last Thursday's council meeting. Indefinitely deferring this bill, as Bradford proposed, would delay more water upgrades as part of the Terminal Drive Water Main Project and would bring some of the construction to a halt at BNA airport. In his brief explanation, and in the hopes of appealing to his colleagues' sense of indignation, he delivered the following statement:
There's been a lot of confusion over who actually controls the airport and the assets out there, and with consultation with Metro legal, it was decided that until we know who controls the airport, we should not be entering into agreements that will eventually cost the taxpayers $131,000 to build infrastructure that we may or may not be able to maintain ownership of. So… until we know exactly who's won control of the airport, I'm not going to be allowing any airport-related legislation to be passed. And so that's why I'm asking for this indefinite deferral.
While Bradford's initial request was rejected, the council partially obliged him by approving a one-meeting deferral on the bill. However, some council members did not appreciate his "childish" antics, including Councilmember Young: "As much as I appreciate my colleague's passion, this is not the practical way to make the point, maybe, that he's trying to make. This is a sort of juvenile, dumb action that we might see from those at the state capitol….I mean, our airport has to operate."
HEADLINES
New investigation reveals how much opioid money Tennessee cities are getting (Tennessean) Tennessee is expected to receive $600 million in such settlement funds over the next two decades. Nearly half of the money is controlled by the state's Opioid Abatement Council, another 15% is controlled by the state government and the remaining 39.5% is controlled by local governments.
HCA Healthcare says hackers stole data on 11 million patients (CBS News) Patients in 20 states, including California, Florida, Georgia and Texas, are affected. The data accessed includes potentially sensitive information such as the patients' names, partial addresses, contact information and upcoming appointment date.
Students who make school threats will be suspended for one year under new TN law (WKRN) According to the Educator's School Safety Network, school threats are a common problem in the U.S. The group reported 446 incidents of false threats against schools nationwide this past school year.
DEVELOPMENT
Two 49-Story Towers Proposed In The Downtown Nashville SouthBank District (Now Next)
Florida-based private aviation company expands to Nashville (NBJ)
Berry Hill commercial building listed for sale (Post)

THINGS TO DO
View our calendar for the week here and our weekly film rundown here.
📅 Visit our On The Radar list to find upcoming events around Nashville.
🎧 On Spotify: Pamphleteer's Picks, a playlist of our favorite bands in town this week.
👨🏻‍🌾 Check out our Nashville farmer's market guide and our 2023 southern festival guide and 🎥 2023 movie guide.
TONIGHT
🎸 Son Volt @ The Basement East, 8p, $25, Info
+ 28 Years of Son Volt: Songs of Trace and Doug Sahm

🎸 Tears for Fears with Cold War Kids @ FirstBank Ampitheater, 7:30p, $30, Info

🎺 UB40 @ Schermerhorn Symphony Center, 7:30p, $35, Info
+ UB40 celebrates 45 years of smooth reggae-pop sounds. Presented without the Nashville Symphony.

🎸 Honky Tonk Tuesday @ American Legion Post 82, 5p, Free, Info‌‌‌‌‌‌‌‌‌‌‌‌‌‌‌‌‌‌
+ two-step lessons @ 7p, The Cowpokes @ 8p
🎺 Todd Day Wait @ The Underdog, 11:30p, Free, Info‌‌‌‌‌‌‌‌‌‌‌‌‌‌‌‌‌‌
+ Honky Tonk Tuesday afterparty, down the street

🎛 Check out our podcast, YouTube, and article archive for more.
⚽️ A trio of NSC stars take center stage at the Concacaf Gold Cup (Read)
📺 Office Hours, Ep. 5 w/ Davis Hunt (Kindergarten Communism) (Watch)
🗳 Office Hours, Ep. 4 w/ mayoral candidate Alice Rolli (Watch)

📰 Check out the full newsletter archive here.