No. 529: Now presenting...
🗓 Today, Davis announces some changes to The Pamphleteer livestream, Megan reveals the results of the latest mayoral poll, and Miles talks about Arena Football coming back to Nashville.
Good afternoon, everyone.
After toying around with our Friday afternoon livestream, we've rejiggered things a bit and have broken it out into three separate shows: one hosted by yours truly, Davis Hunt; one hosted by Megan Podseidlik, who will expand upon her coverage in the Nashville section of this newsletter; and one from Jerod Hollyfield, who will talk movies and culture.
Each show will stream live and then be uploaded both as a video on YouTube for later viewing and as an audio podcast, wherever you get those, for later listening. Even if you can't catch a show live, you'll have ample opportunity to tune in.
The first of these new broadcasts will be my live stream this Wednesday night. I'll be joined by Epoch Times journalist Nathan Worcester to discuss the candidacy of Vivek Ramaswamy, who has emerged as a compelling counterpoint in the Republican primary to both Donald Trump and Ron DeSantis, after I discuss the mayor's race.
Thursday night, Megan will kick off her show, Nashville Savvy, by providing some local color and digging into how runoff elections work in Davidson County.
And Friday afternoon, Jerod will talk about the ethics of reviewing Barbie, chat with Amanda Milius, and go through the weekly film rundown.
You can view the weekly schedule below. The easiest way to stay abreast of when a new show is released is to follow us on YouTube and Twitter and subscribe to our podcast.
Onward.
--
➫ Voter Guide Be sure to check out our voter guide, complete with information on candidates, important dates, and more. (View)
--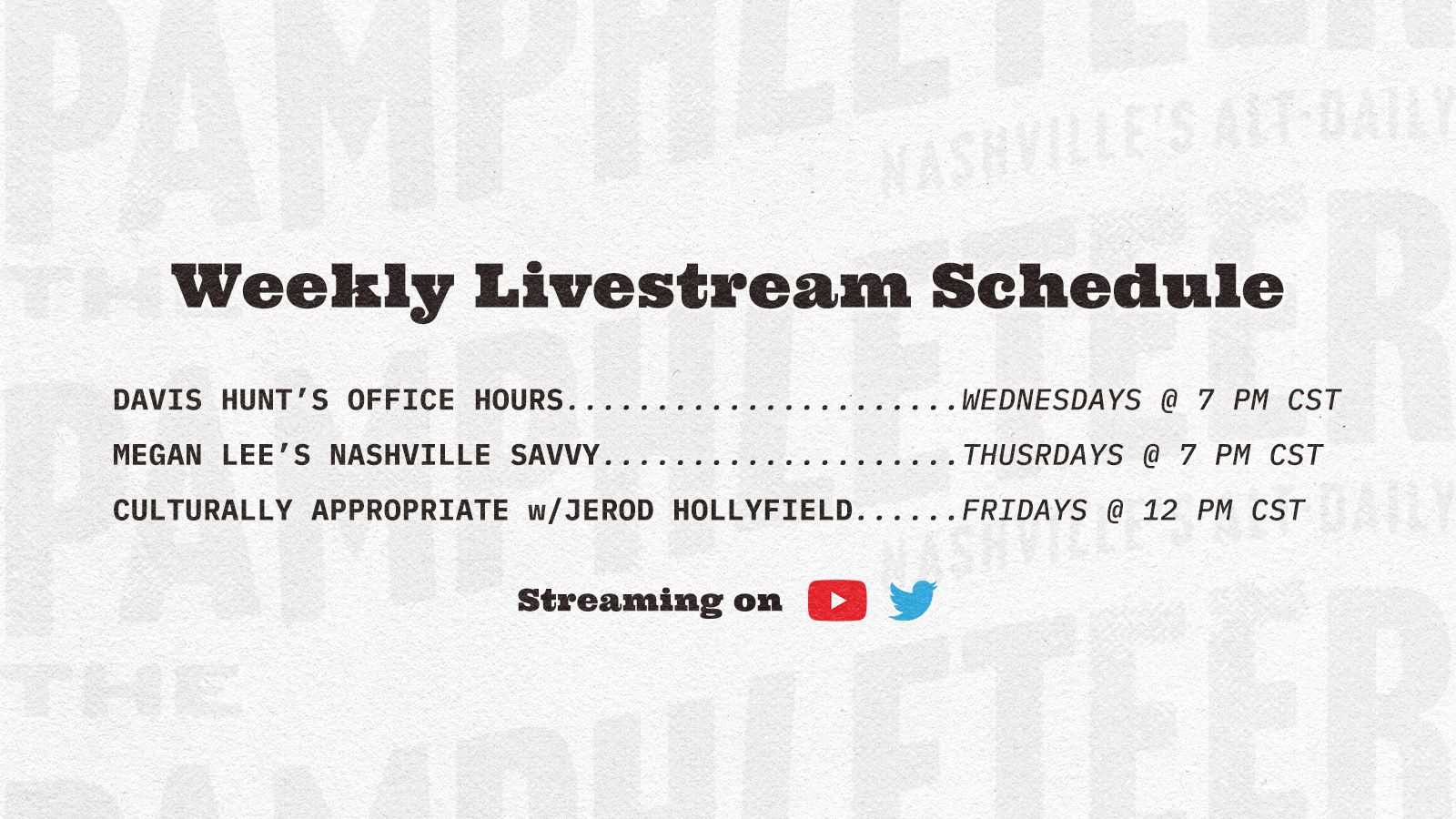 ♬ ARENA FOOTBALL RETURNING TO MUSIC CITY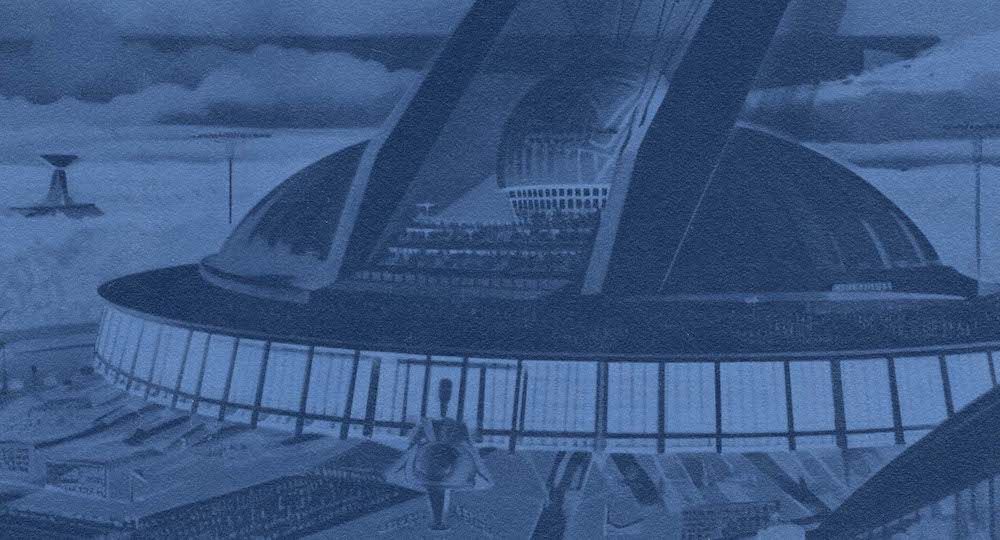 From Miles Harrington
This past weekend's release of the Tennessee Oilers' retro jerseys only added to fan excitement that has been building since the spring. The hotly debated $2.2 billion stadium, along with last week's signing of DeAndre Hopkins, has made the Titans one of the most newsworthy NFL franchises this offseason.
Just as we thought "football" and "Nashville" could not possibly strike headlines again until Kickoff Sunday in September, Sports Illustrated decided to make a splash by revealing the much-anticipated list of cities that will host teams for the Arena Football League relaunch.
Continue reading...


MAYORAL RACE: WEEKEND UPDATE
This morning, the Lookout published the numbers from the first post-Gingrich poll. Conducted last week by GBAO Strategies on behalf of the Tennessee Laborers PAC, the poll, which surveyed 500 local voters, indicates Freddie O'Connell and Alice Rolli as the two frontrunners in the race:
Freddie O'Connell: 21%
Alice Rolli: 13%
Jeff Yarbro: 12%
Matt Wiltshire: 10%
Heidi Campbell: 8%
Sharon Hurt: 6%
Vivian Wilhoite: 4%
Most telling was the 23 percent of people who remain undecided, only a slight improvement from a poll taken prior to early voting showing 26 percent hadn't picked a candidate.
While O'Connell has continued to lead the polls, he has also landed significant support from inside the council. Several of the most progressive council members, including Sean Parker, Russ Bradford, Erin Evans, Sandra Sepulveda, Dave Rosenberg, and Bob Mendes, endorsed O'Connell right out of the gate. That being said, his answer to a question posed during Saturday's Southeast Nashville Candidates Forum was interesting.
When the moderator asked if the mayoral hopefuls would work with Metro Council before brokering deals, Freddie O'Connell indicated that he would not.
DEFENDING THE SCHOOL BOARD
Though Alice Rolli was not present at the forum, the moderators outlined a question specifically targeting an answer she gave during The Nashville Child and Youth Collaborative's event back in June: "At a previous forum, a candidate said they would absorb the school board's power into the mayor's office if the board is not accountable to parents…. What is your position on this?"
Freddie O'Connell turned the tables back on the GOP, stating:
Our biggest challenge is not that we have an elected school board. Our biggest challenge is that the state is waging an attack on our public schools, including how we fund it…. As a mayor, I'm not concerned about whether or not we have an elected school board, an appointed school board. I'm concerned about the performance of our students, the opportunities they have, and the great teachers we should be putting in every classroom, and the great school leaders we should be putting in every school.
Next up was Natisha Brooks, who didn't mince words: "So that mayoral forum," she said, "was the forum that…Natisha 'Our Miss' Brooks, the only teacher –educator– up here, was uninvited to. I was invited, then uninvited." She went on to disagree with Rolli's response, calling it a "DA" comment— which, she clarified, didn't stand for "district attorney." (We can only assume what she meant, but we have a pretty good idea.)
Following her was Heidi Campbell, who took the opportunity to clap back at O'Connell's response: "So, I actually do care about whether or not we have an elected school board," she said, looking over in his direction. "I think it's very important that we have an elected school board." She went on to recount how she even took time off her congressional campaign to help during the school board elections last year.
Watch the full forum, which included mayoral, vice mayoral, and at-large council member candidates, here.
HEADLINES
Meet the nine year old from Tennessee whose well-crafted mullet led him to the USA championship (Tennessean) For many, the mullet is more than a hairstyle, but an attitude and lifestyle. Like the common phrase, it's "all business on top and a party in the back" for Jackson, who is taking his do all the way to nationals.
Covenant School Parents Launch Anti-Violence Nonprofits (Scene) A group of Covenant School parents and community members have created two nonprofits, Covenant Families for Brighter Tomorrows and Covenant Families Action Fund, to "protect children from gun violence."
Cash for Clout: Who's funding Tennessee's politics? (Lookout) This tool allows users to discover who's spending the most cash to influence lawmakers and different ways groups spend money to gain influence. Explore the top donors to every current lawmaker and the politicians raking in the most money.
DEVELOPMENT

THINGS TO DO
View our calendar for the week here and our weekly film rundown here.
📅 Visit our On The Radar list to find upcoming events around Nashville.
🎧 On Spotify: Pamphleteer's Picks, a playlist of our favorite bands in town this week.
👨🏻‍🌾 Check out our Nashville farmer's market guide and our 2023 southern festival guide and 🎥 2023 movie guide.
TONIGHT
🎸 Not a Mundane Monday @ The Cobra, 7p, Free, Info
+ featuring Bad Bad Luck, Stefan Murphy, FLKL and more

🎸 Liv Zemer, Noah G. Fowler & Jackie Straw @ Dee's Lounge, 8:30p, $5, Info
+ Americana

🎸Blondshell @ The Blue Room, 8p, $14, Info
+ indie pop

🪕 East Nash Grass @ Dees Lounge, 6p, $10, Info

🎷 Monday Night Jazz @ Helen's Hot Chicken, 8p, $13, Info

💀 Grateful Monday @ Acme Feed & Seed, 8p, Free, Info

🕺 Motown Monday @ The 5 Spot, 9p, $5, Info

🎹 Jazz Jam @ The Villager, 11p, Free, Info

📰 Check out the full newsletter archive here.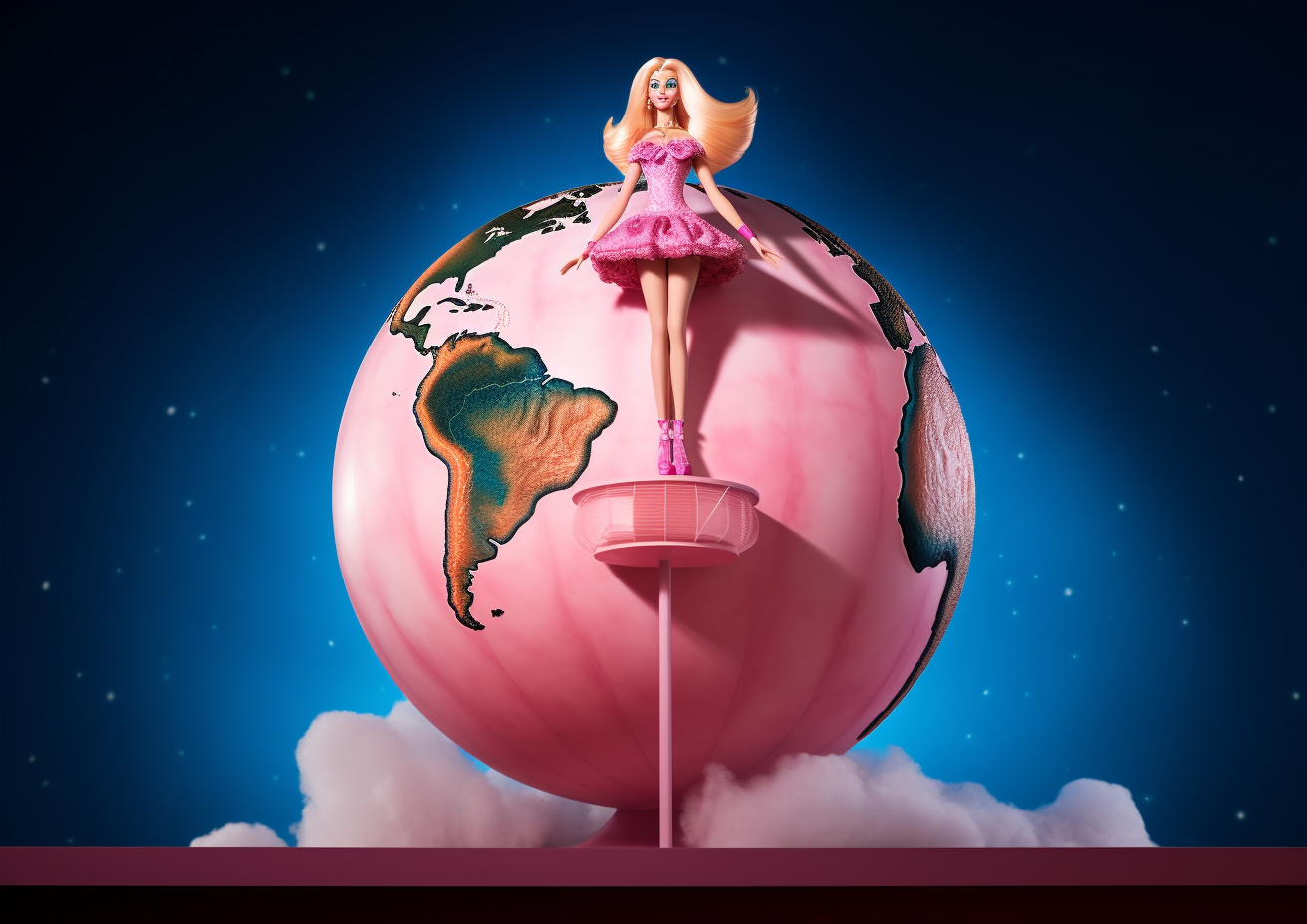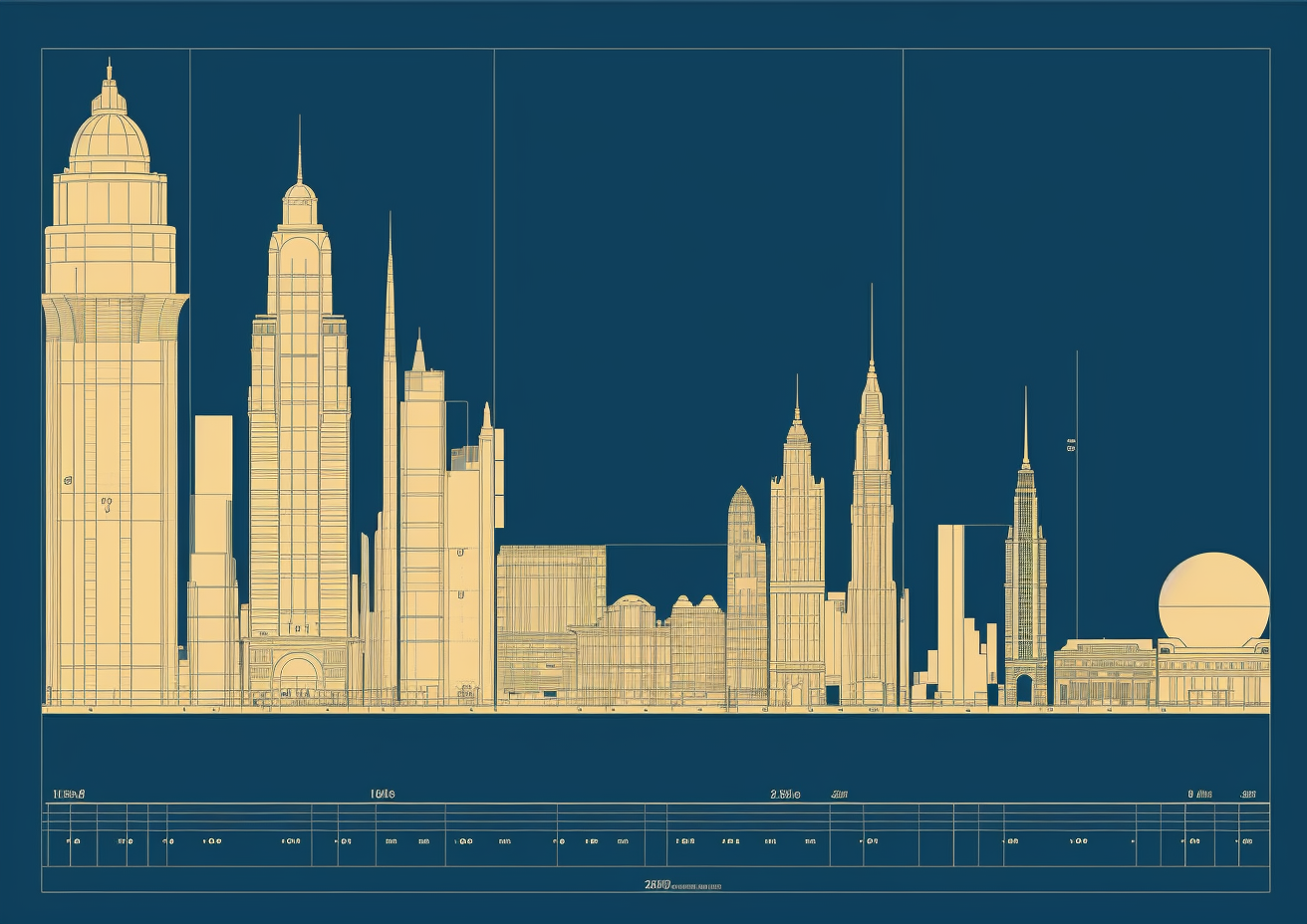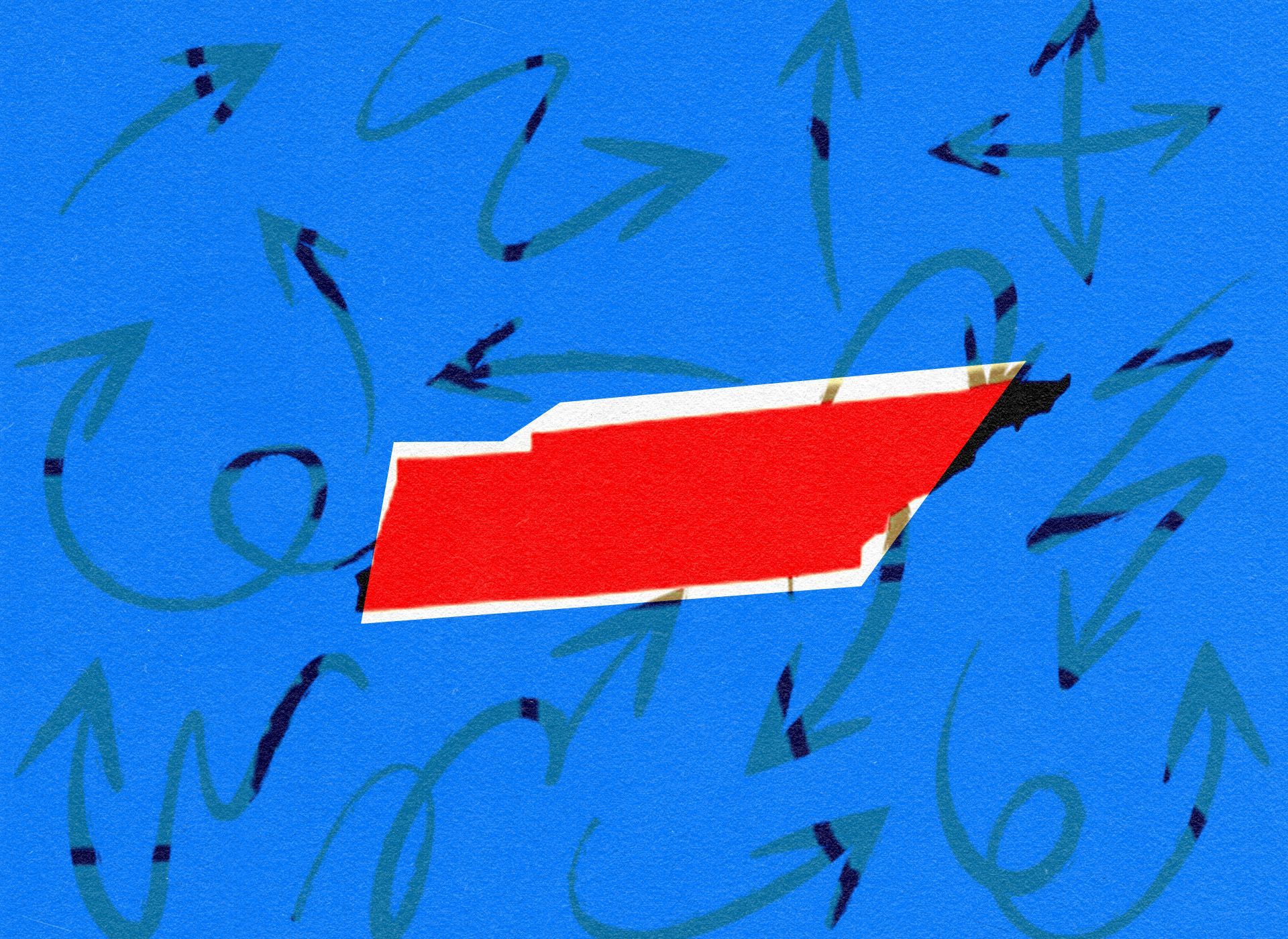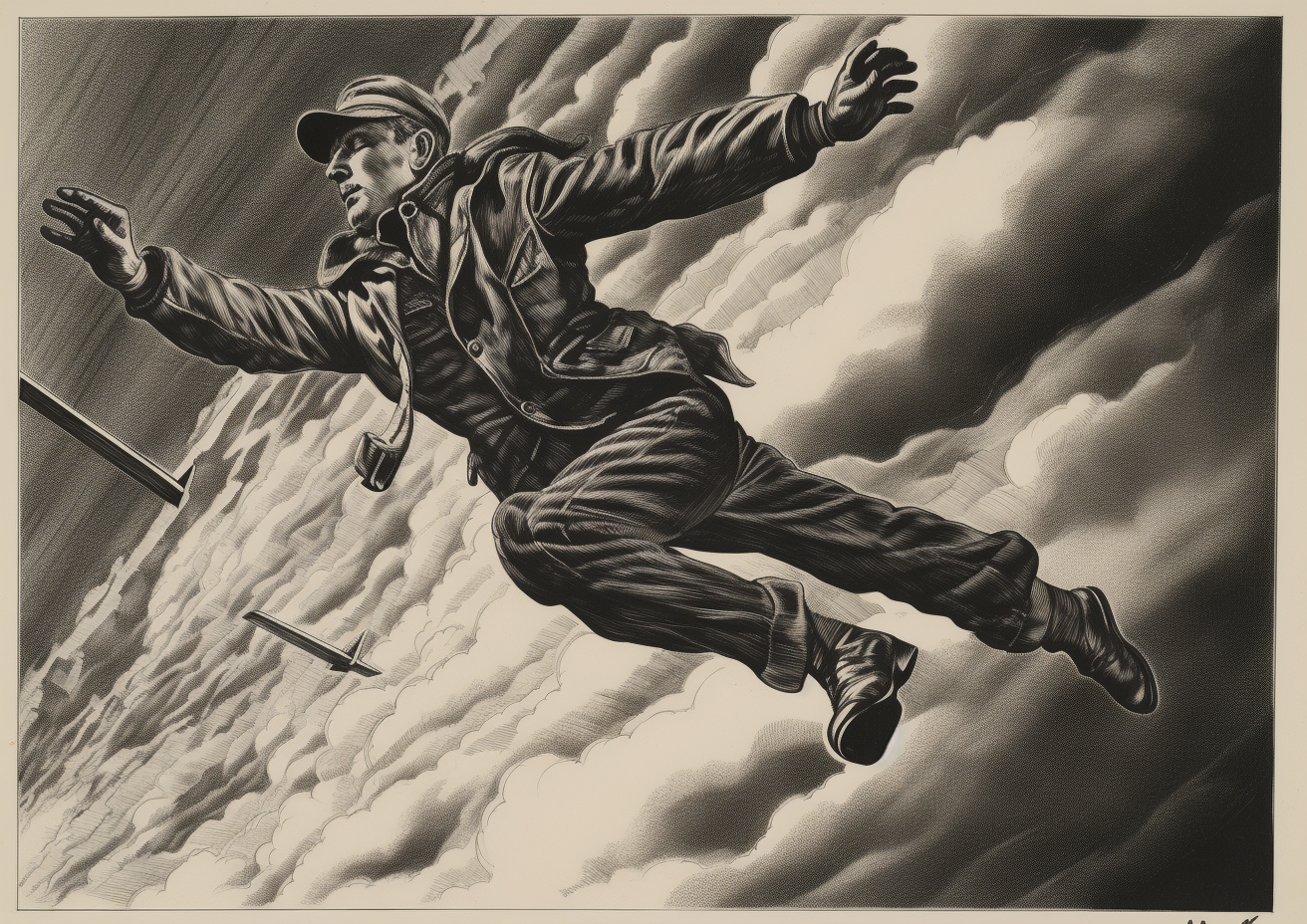 YOU MAY ALSO LIKE