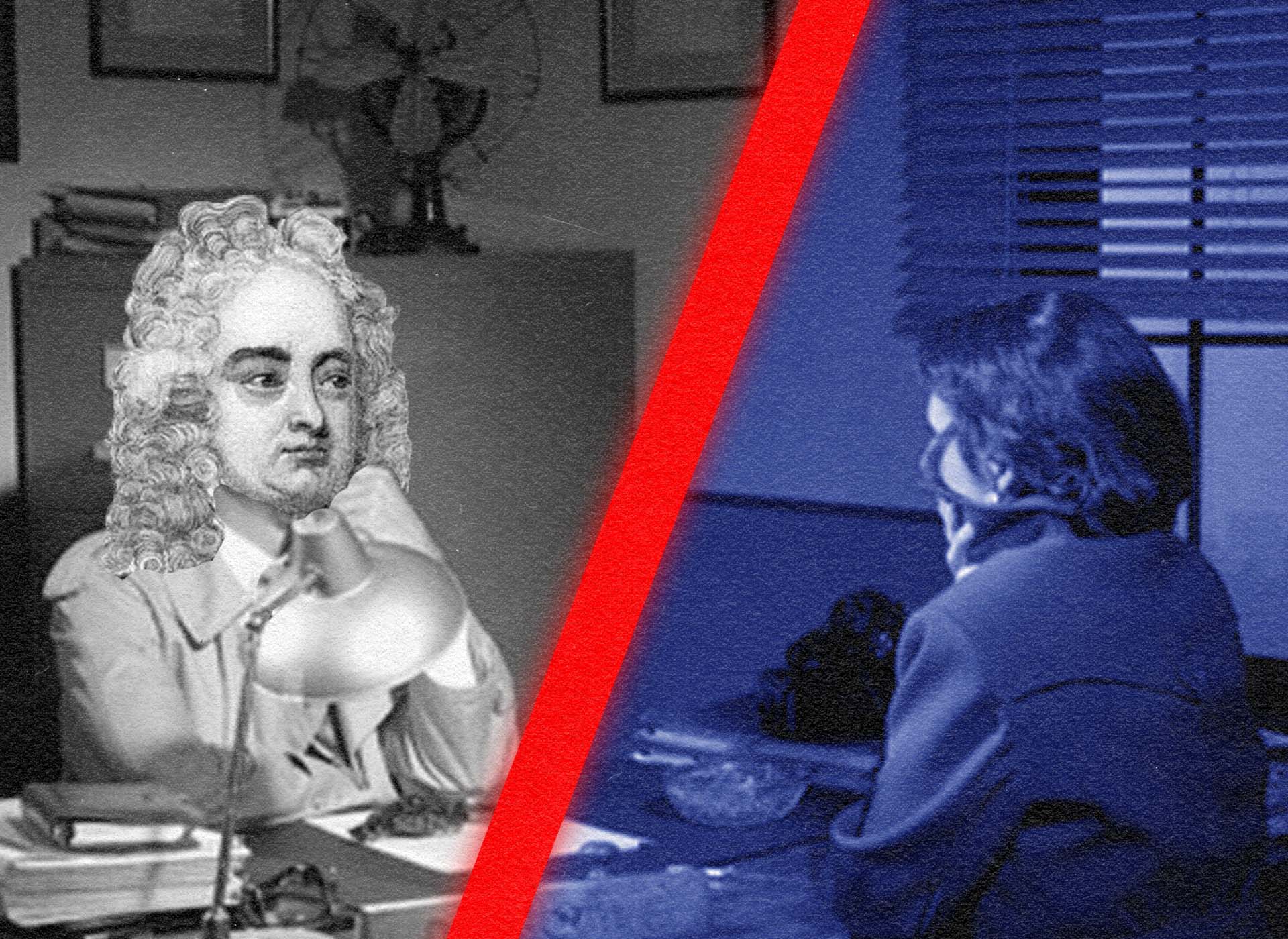 No. 500: Office Hours #1
⁂ Nashville's Alt-Daily ⁂ Livestream · Food · Kalamatas · Drag · Mayors · Film Rundown · Much More!
Good morning, everyone.
As we discussed earlier this week, we'll be launching our new weekly livestream at 2 p.m. this afternoon. This new endeavor coincides perfectly with our 500th newsletter. If you want to celebrate with us, join us this afternoon or sign up to become a member.
If you'd like to tune in to the livestream, you can watch it on Twitter, Facebook, or YouTube. Facebook and YouTube allow you to set reminders for yourself; with Twitter, you'll just have to follow us and wait until the show starts.
It should be a good time. A mix of local and national concerns covering everything from recent political news to weekend events to sporting news to perspectives on the financial markets.
And I'd be remiss if I didn't remind you all of the excellent work Mike Wolf has done chronicling under-the-radar spots across town. Today, he writes about Kalamatas, a familiar staple to those of us who grew up around there.
A scroll through his author page should provide you with some great dining options. Last week, he put together a helpful list of great lunch spots.
Today, in addition to Mike's visit to Kalamatas, Megan has more on the drag bill, in addition to some more insight into the mayoral candidates, and Jerod releases his weekly film rundown for those trying to get out and see a flick.
Onward.
⧖⧗⧖ Office Hours ⧗⧖⧗
Join us! This afternoon for our new, weekly video livestream recapping the week before we head into the weekend. If you can't make it, we'll release a recording afterwards.
Where? Facebook, YouTube, or Twitter.
When? Every Friday at 2 PM CST.
Sign up for a reminder on Facebook, YouTube or wait for our email notification.

☁︎ At Home In a Strip Mall at Kalamatas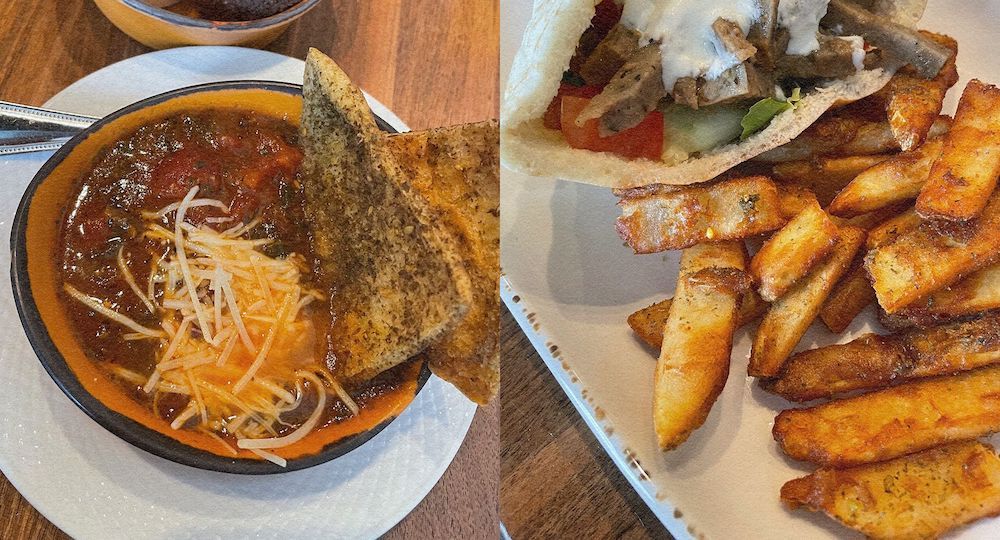 From Mike Wolf
Online shopping may rule the day even though the retail thrill of finding something special and holding it in your hands before dashing out the door with it remains palpable. And I'm not advocating for shoplifting here. It just feels like a rare victory when I have a fulfilling in-person shopping experience. Of the many stores I visited recently searching for a gift—one of those shelves/tables that sits across a bathtub and holds many important things like a glass of wine, a book, or an iPad streaming Ted Lasso—none had what I was looking for.
One nice lady at the Container Store scratched her head and had the audacity to say, "Have you looked on Amazon?" Another suited-up salesman at Restoration Hardware with an expensive haircut smiled at me pityingly and said, "Oh, wow. Yeah, we don't have anything like that. Maybe check Amazon." It was like visiting restaurants and having them all tell me, "You can cook at home, or even order food and have it delivered, You're aware of this, right?"
Continue reading...
MORE RECENTLY

☤ DRAGGING OUT THE "DRAG" BILL
Today, Judge Thomas L. Parker is set to release his final ruling regarding SB3. When Memphis theater company Friends of George's sued the state, arguing that the bill was in violation of constitutional rights, Judge Parker put a temporary hold on the law. Now, on the second day of pride month, we speculate on the implications of the suit.
JUDGE PARKER'S OPINION When Judge Parker placed a temporary hold on the law, he supplied this written opinion, and one can glean a few interesting things from it. Citing Conally vs. Gen. Const. Co. (1926), the judge wrote the following: "A law is unconstitutionally vague if individuals of 'common intelligence must necessarily guess at its meaning and differ as to its application.'" In his conclusion, he also added, "If Tennessee wishes to exercise its police power in restricting speech it considers obscene, it must do so within the constraints and framework of the United States Constitution."
Curiously, the Tennessean reported that Parker asked the defendants to provide "evidence that the ban, as written, served a purpose that is not already covered by the state's existing indecency laws." Apparently, the state attorneys were unable to do so.
WAIT A MINUTE According to Mac Huffington, president of Nashville Pride, festival organizers are taking extreme precautions to ensure they are operating within the boundaries of SB3, now that it is in effect. But if the state is already able to deem prurient "drag" performances unsuitable for anyone under 18, why is this particular bill inciting such a frenzy? More disturbingly, why didn't they care about how appropriate their content was before?
As we've previously reported, the bill attempts to restrict material for minors by specifically citing "adult cabaret performances," defined as "[performances] in a location other than an adult cabaret that features topless dancers, go-go dancers, exotic dancers, strippers, male or female impersonators who provide entertainment that appeals to a prurient interest, or similar entertainers." Yet, for some reason, vagueness is being cited as a reason for the bill's unconstitutionality, though its specificity is being argued as discriminatory. A Catch-22 situation if we've ever seen one.
It will be interesting to see how this court case plays out. We will keep you updated on our social media as more information is released.
❒ MAYORAL CANDIDATES ANSWER CONSERVATIVES, CONT.
Last weekend, I attended a different kind of mayoral forum, a Q&A breakfast organized by a group called the Nashville Conservatives. Two candidates, Alice Rolli and Freddie O'Connell, stuck around to take questions. This week, we've been featuring their answers to the questions posed by conservative Nashvillians. Earlier segments showcased constituent questions about  Rolli and O'Connell's respective backgrounds and their opinions on raising the minimum wage. Today, we address their stances on policing.
Q "I want to know from the candidates– how do we go about making the streets safe with the police shortage?"
ROLLI "To attract and create the best police– urban police force, in America, is to pay. But it's to also… do what I call kind of a reset of the attitude at the top….I think one of the biggest frustrations right now for the police is that when they arrest individuals multiple times…they get tired of arresting the same person and watching them come out a day or less later, and being right back on the street. And I know, I'm not running for DA. But I…believe that by sending a clear message that we've got to support the police and shift it from being 100 percent about the criminal and a little bit more about the victim. So how [am I] going to do that? I think it's pay, and it's also just continuing to try to attract and retain officers."
O'CONNELL "...police precincts don't fight crime. Officers fight crime, and communities like to have police precincts because it helps people feel safe. But the truth of the matter is, what [having those] does is [increase] the police budget without putting more officers on the street, because now you're staffing up the precinct….I think Mayor Cooper actually did a couple of things very well. Over the past eight years, we have seen increases…in new recruit pay, but also across-the-board pay. This budget didn't go as far as I think the FOP or the Civil Service Commission were hoping, and I'm going to be part of the council members looking to increase pay further for first responders. We'll see if we're successful. That'll be over the next few weeks."
O'Connell went on to give examples of community partnerships (he mentioned collaborations with a few nonprofits) and adding safety measures, such as traffic-calming mechanisms and well-lit streets. "We typically know where the crime is," he said to the crowd. "And I think that's what I want to do as mayor— focus on knowing where the crime is using good data and the talents of our police force, but also the knowledge of our community stakeholders and service providers."
HEADLINES
Metro councilmembers file their own racetrack lawsuit (Post) Three Metro councilmembers (Colby Sledge, Bob Mendes and Sandra Sepulveda) filed a lawsuit of their own Wednesday challenging a new state law that could make it easier to approve renovations at the Fairgrounds Speedway.
Four accused of misappropriating $117K in Tennessee workforce grant funds (Center Square) The funds were paid for three individuals – Kani Johnson, Makayla Leake and Dustin Simmons – for doing work the Tennessee Comptroller's Office investigated and found never occurred.
Nashville Symphony music director Giancarlo Guerrero will step down (WPLN) Under his leadership, the Nashville Symphony has commissioned and premiered over a dozen new works, including collaborations with artists like Ben Folds, Bela Fleck and more. And in his time as music director, the orchestra has been awarded 11 Grammys for live-recorded commercial albums.
DEVELOPMENT

THINGS TO DO
View our calendar for the week here and our weekly film rundown here.
📅 Visit our On The Radar list to find upcoming events around Nashville.
🎧 On Spotify: Pamphleteer's Picks, a playlist of our favorite bands in town this week.
👨🏻‍🌾 Check out our Nashville farmer's market guide and our 2023 southern festival guide and 🎥 2023 movie guide.
TONIGHT
🎸 One Big Love - Night 3 @ Cledis Burgers & Beer Garden, 6p, Info
+ Bi-weekly Music, Food, & Arts Festival /Concert Series featuring Leah Blevins, Leilani Kilgore & Paul McDonald
🪕Alan Bibey & Grasstowne @ Station Inn, 9p, $15, Info
+ multi-award winning and Grammy nominated artist known for his exceptional mandolin mastery

🍀 Live Irish Music @ McNamara's Irish Pub, 6p, Free, Info
🎸 Kelly's Heroes @ Robert's Western World, 6:30p, Free, Info
🎸 Open Mic @ Fox & Locke, 6:30p, Free, Info
+ vet community here
✹ WEEKLY FILM RUNDOWN: June 2-8
The latest releases and special screenings hitting Music City this week. For a list of new and upcoming films, check out our 2023 Movie Guide.
Spider-Man: Across the Spiderverse The webslinger's first foray into feature animation was a clever mindwarp that managed a melting pot of drawing styles and characters without ever coming off like a DEI seminar. It's also one of the greatest teen movies of the 21st century. Word is this one builds on its predecessor swimmingly. Now playing in theaters.
The Boogeyman Stephen King's allegory about absent parents not believing in the monsters under their children's bed finally gets the bigscreen treatment. The short story has remained one of the horror mastermind's greatest works for almost a half-century. This glossy adaptation likely won't rival it, but it'll be a perfect holdover until Halloween. Now playing in theaters.
The Starling Girl What the American arthouse clearly needs is a tale of a Christian fundamentalist teen in rural Kentucky having an illicit romance with her charismatic youth pastor made by a secular nepo baby from Los Angeles with an NYU film degree and a cinematographer daddy. It deserves a fairer shot than the director likely gave our region. Now playing at the Belcourt.
Sanctuary A dominatrix (Margaret Qualley) spars with the hotel heir (Christopher Abbott) who has become a corporate titan thanks to her tutelage as he tries to sever their relationship in what looks like a reverse mashup of Fifty Shades of Grey and Secretary as well written as a David Mamet play. Now playing at AMC Thoroughbred 20, Regal Green Hills 16, and Regal Opry Mills 20.
The Belcourt Presents 1973 The film event of the summer continues as The Belcourt brings 18 titles from the greatest year of the greatest period in American cinema back to the big screen. The retrospective features everything from Alejandro Jodorowsky's The Holy Mountain to Disney's Robin Hood and Bruce Lee's Enter the Dragon. Our picks this week: The Long Goodbye, Pat Garrett & Billy the Kid, Lady Snowbird, and Fantastic Planet. As if we needed any more proof they don't make them like they used to.

📰 Check out the full newsletter archive here.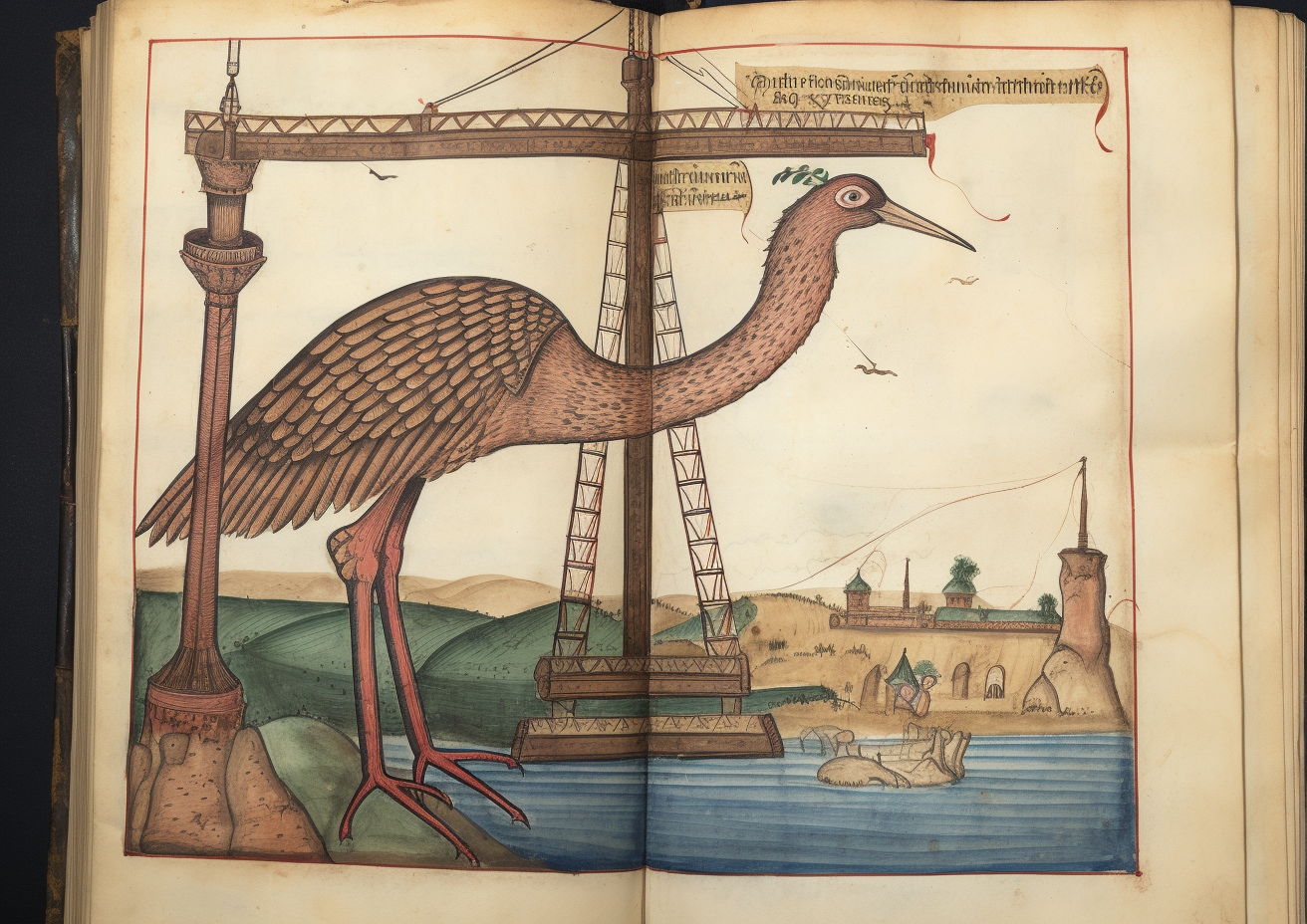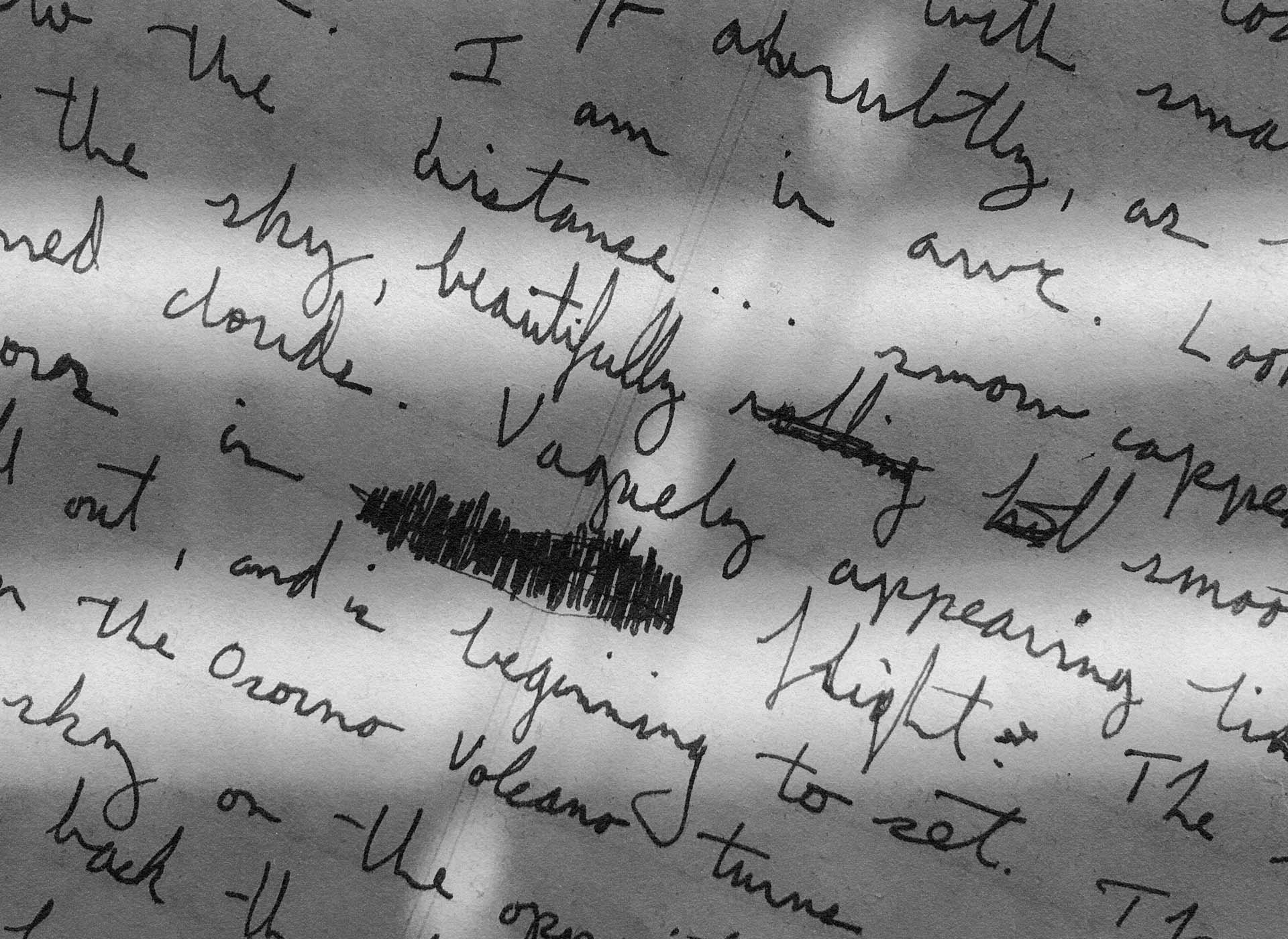 i