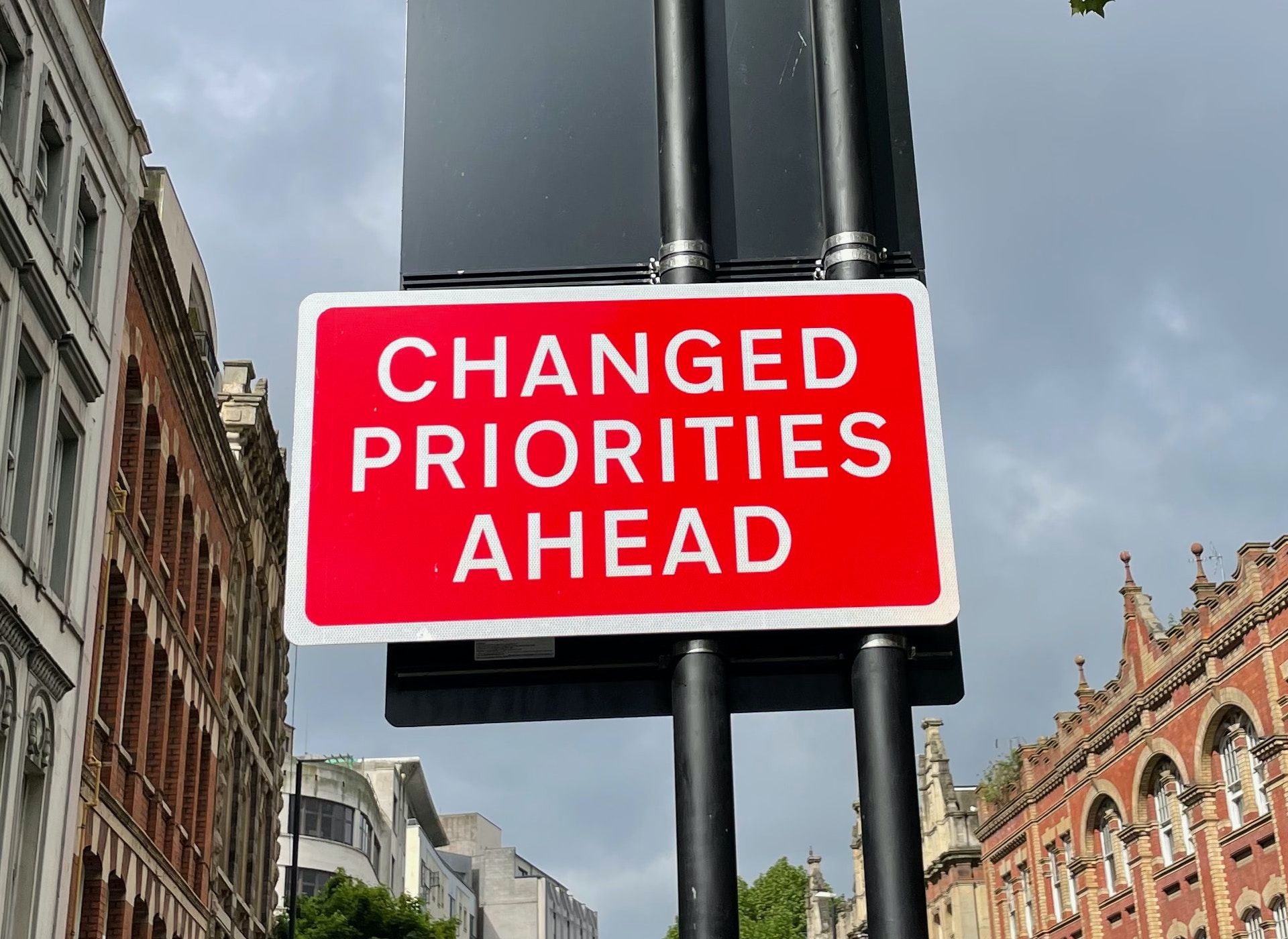 No. 606: Priorities
📅 Today, Davis talks about the mayor's priorities, Jerod reviews Chadwick Moore's biography on Tucker Carlson, and Megan looks into the East Bank.
Good afternoon, everyone.
A leader's real priorities are best conveyed by his response to a crisis or tragedy. We saw earlier this week how Mayor O'Connell prioritized the demonization of the police officer who leaked the three pages of the manifesto, pledging to initiate a far-reaching investigation that could involve local, state, and federal authorities.
But in response to a "garden variety" homicide, O'Connell is less inclined to point the finger. On Tuesday afternoon, an 18-year-old Belmont student was shot and killed by a man while walking through a park in Edgehill.
As news broke that the killer had been identified and brought into custody and that he got off scot-free for a violent offense earlier in the year, MNPD announced that it was putting seven officers on administrative leave in the course of carrying out its investigation into the aforementioned manifesto leak.
O'Connell's office issued a statement that fell flat in comparison to his swift and righteous condemnation of the leaker. "Unfortunately," it read, "our criminal legal system and limited mental health access left a dangerous individual both untreated and legally armed."
The exhausted acceptance of criminal violence as just a side effect of life in a city indicated by O'Connell's liberal pablum shows that he doesn't have the will or the courage to say what needs to be said, what most of us think in response to such incidents: violent criminals should be in jail, not on the streets.
Onward.

✹ TUCKER: THE MAN AND HIS DREAM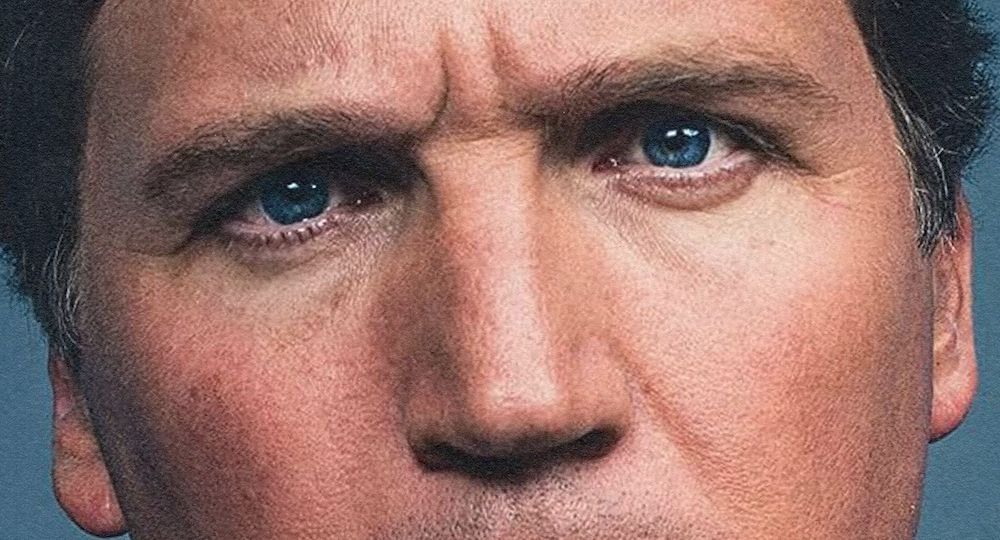 From Jerod Hollyfield
On Halloween, Vanity Fair released an article by former CNN host Brian Stelter that the magazine touted as an exclusive account of Tucker Carlson's exit from cable news. Only the excerpt from Stelter's upcoming book, Network of Lies, wasn't an exclusive at all. In fact, Stelter lifted several passages directly from Chadwick Moore's biography, Tucker, which hit shelves last August.
With a cursory nod to Moore as Carlson's "friendly biographer" buried deep in the piece and far away from the text he copies nearly verbatim, Stelter had to know that his sloppy plagiarism would suffer few consequences. There was no chance his target audience would deign to crack open a book about the life of someone who serves as their shorthand for America's ills.
Moore found himself left to defend his intellectual property alone because, as his book so methodically lays out, we live in a world of parallel media. And it's a shame, because Tucker is the most insightful and complex political book released this year, one that has organically reached an audience without the arsenal of legacy PR experts Stelter can safely rely on during his book tour.
Continue reading...

❍ NEW EAST BANK COMMITTEE
Yesterday, the ad hoc East Bank Committee met for their first meeting. It was fun to watch Bob Mendes, who chaired the previous iteration of the committee, take on a new role as Chief Development Officer. Now that the deal is done, he's set his former character as watchdog aside and is now intent on ensuring the process is executed mindfully and efficiently.
Council members appointed to the committee include Sean Parker as Chair, Jacob Kupin as Vice Chair, Quin Evans Segall, Kyonzté Toombs, Clay Capp, Jeff Gregg, and Terry Vo. Also present during the meeting were council members Burkley Allen, Emily Benedict, Olivia Hill, Rollin Horton, Jason Spain, and Sandy Ewing.
Planning Director Lucy Kempf gave an extensive presentation to catch the members up on the process before outlining priorities for discussion, which included infrastructure, mobility, and the stewardship of Metro-owned land. Kempf stressed the importance of forethought when it comes to keeping the area accessible by ensuring right-of-way, a multimodal connection between Dickerson Pike and the North-South Boulevard, and removing the barrier at the James Robertson Parkway Bridge Landing.
POTENTIAL LAND USE OPPORTUNITIES
Also outlined in the presentation were possible land use goals established in Phase One of the development process, including:
A Transit hub with vertical housing
Cultural uses (such as TPAC's move to the East Bank)
Stormwater management and parks/open space
Mixed-use neighborhood development plus other housing benchmarks based on community input, recommendations from the Affordable Housing Task Force, and evaluations of infrastructure investments versus cost.
THE MUSIC CITY MILE
Another proposal is the creation of Music City Mile, a High Line-esque skywalk that would extend from the John Seigenthaler Pedestrian Bridge to what will be the new south stadium entrance. Lined with vendors and connected to apartment buildings and hotels, the developers hope the "MCM" will "capture the energy of downtown." City Now Next did a great job of outlining the various proposals and phases of development. (Of course, these may change.)
The committee also pledged to create an open portal that will allow the council to submit questions to the administration, the developers, and anyone involved in the East Bank development. They also plan to hold community outreach initiatives to keep Nashvillians informed throughout the process.
SOMETHING STINKS: HAZARDOUS WASTE AUDIT REQUEST
Yesterday, Scott Potter, Director of Metro Water Services, requested that the Metro Audit Committee approve an audit regarding the disposal of hazardous waste. "We had an employee of long-standing recently retire," he said. "In an exit interview, he…indicated some malfeasance in the…distant past about some hazardous waste disposal."
Though Potter indicated that he's confident in the current disposal procedures—carried out by a third-party entity contracted with Metro— he felt compelled to make a request: "Just because you turn over the waste to a third party doesn't remove the responsibility from Metro Government." Considering the incident happened in the "distant past," some wondered whether a $50,000 audit is worth pursuing, given the discrepancy will be almost impossible to prove. Others wondered if Metro has the authority to audit third-party vendors. (It's worth noting that Metro Legal was informed of these concerns before the meeting; they confirmed that the government has legal grounds to audit companies they employ under contract.)
Ultimately, the committee decided to defer the matter for one meeting so they can do a cost-benefit analysis of investigating an issue so far in the past. For her part, Vice Mayor Angie Henderson mentioned that she'd like to look into why an employee would only feel comfortable broaching this issue after leaving their job with Metro.
HEADLINES
7 Nashville police officers placed on administrative assignment after Covenant leak (Channel 5) MNPD confirmed it is non-punitive and meant to protect the integrity of the investigation; all seven still have full police power.
Tennessee One Of Several States With Racial Preferences Embedded In State Board Selection (TCN) A group called Do No Harm announced plans to file a lawsuit against the state challenging their process for state board selections, specifically the State Board of Podiatry. The suit will seek to challenge Tennessee's rules for appointments to over 70 state boards.
Federal officials decline to weigh in before TN state panel on rejecting education money (Tennessean) Federal education officials were scheduled to testify before a legislative working group on Wednesday morning, but did not attend.
Denice Hicks Steps Down at Nashville Shakespeare Festival (Scene) Nashville Shakespeare Festival's longtime artistic executive director Denice Hicks announced that, after more than 30 years with the organization, she'll be stepping down from her role in September.
DEVELOPMENT

THINGS TO DO
View our calendar for the week here and our weekly film rundown here.
📅 Visit our On The Radar list to find upcoming events around Nashville.
👨🏻‍🌾 Check out our Nashville farmer's market guide and our 2023 southern festival guide and 🎥 2023 movie guide.
TONIGHT
🎸 Hiss Golden Messenger @ Brooklyn Bowl, 8p, $26, Info

🎸 Jefferson Starship with the Nashville Symphony @ Schermerhorn Symphony Center, 7:30p, $31+, Info
🍀 Live Irish Music @ McNamara's Irish Pub, 6p, Free, Info

🎸 Kelly's Heroes @ Robert's Western World, 6:30p, Free, Info
🎸 Open Mic @ Fox & Locke, 6:30p, Free, Info
+ vet community here

📰 Check out the full newsletter archive here.
YOU MAY ALSO LIKE