No. 605: Money for something
📅 Today, Davis talks about rejecting federal education funds, we revisit Jano's piece on pornography, and Megan recaps last night's council meeting.
Good afternoon, everyone.
Over the past three days, the ten-member Federal Education Funding Taskforce has been exploring the feasibility of rejecting federal education funds. Depending on the media outlet and their opinion of the taskforce, that sum is either $2 billion, $1.8 billion, or $1.1 to $2 billion. The real number is actually around $1.1 billion when schools aren't locked down because of Covid.
The prospect of Tennessee funding its public education system entirely through state taxes is novel in a Department of Education world. Critics, however, seem entirely uninterested in learning more about where the funds go and understanding how the state might be able to better manage them.
Senator Jon Lundberg, chair of the task force, clarified on Monday that the goal is not to "cut any education spending." Nonetheless, the endless refrain from activists who have positioned themselves against the motion has been that declining federal funds will endanger low-income and disabled children. Justin Kanew of The Tennessee Holler characterized this opening proclamation as "gaslighting."
Admittedly, the opposition has an easier case to make: why would anyone turn down free money for no reason? This is an easily distributed talking point for low-information voters to digest and regurgitate.
The argument in favor of turning down the funds is more sophisticated and grounded in a more complicated worldview than "more money = good." Giving families more direct control over how their education dollars are spent is an unvarnished good. This fact seems lost on those who attended the meetings armed with signs reading "our taxes, our choice".
Onward.

✺ SUCCUBUS UNCHAINED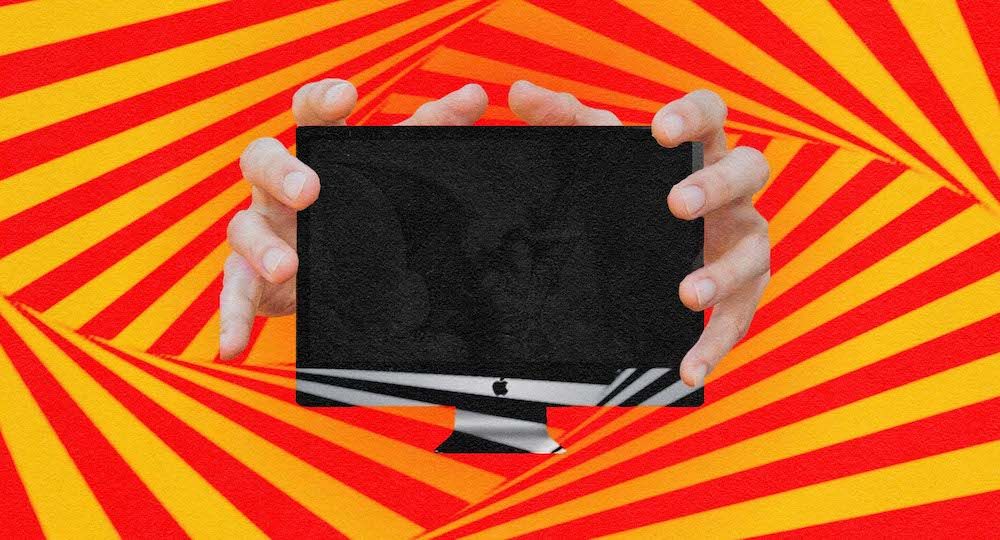 From Jano Tantongco
As we've evolved from Playboy to Pornhub, today's pornography captures our attention and energy far more powerfully than the centerfold delights stashed away under the mattress in generations past. Our shift from monthly issues of still-image morsels to on-demand 4K video catering to any imaginable desire was so rapid we've barely begun to process how this potent stimulus is affecting us. And, as sexually liberated as America claims to be, it remains an embarrassing topic to bring up regardless of how one feels about it.
Continue reading...

❍ LAST NIGHT AT METRO COUNCIL
Metro Council zipped through their agenda last night, which included just one public comment and a few sparse public hearings. We saw most of the resolutions and bills passed on consent, including the second reading of the bill to take down the remnants of LPRs used during the city's pilot program. We also saw Councilmember Burkley Allen beam while commemorating the Sister City Partnership program, and Councilmember Olivia Hill recognized November 20th as Transgender Day of Remembrance in Nashville.
MULTI-FAMILY HOUSING IN NASHVILLE
Notably, a slew of multi-family and mixed-use zoning bills are already making their way through the new council.
The latest data shows that in 2020, just under 250,000 people were commuting from other counties to work in Music City. During budget discussions, East Bank development hearings, and elections this year, residents repeatedly expressed their concerns about being priced out of town.
INCENTIVISING AFFORDABLE HOUSING
In 2022, Metro Government incentivized mixed-income developments by introducing the Mixed Income PILOT initiative, which provides "tax abatements for developments that dedicate 20% to 40% as long-term affordable units." We've also seen the city cut deals with companies coming to Nashville that included commitments to affordable housing, such as Amazon's $10.6 million commitment to funding 130 affordable units in 2022 and the East Bank development deal attached to the Titans stadium project that, according to former mayor John Cooper, "will expand our transit network, create affordable housing, build parks and civic space, activate the waterfront, and drive resilience and sustainability." Not only was the promise of affordable housing a way for Cooper to gain favor for the deal, but it was also a non-negotiable avidly defended by Metro Council during last year's stadium discussions.
EAST BANK AFFORDABLE HOUSING PROMISES, TBD?
However, it looks as though affordable housing could take a cut in the development process, confirming many council members' fears. Back in September, the Fallon Company won the development bid for the East Bank. In early October, the Tennessee Lookout reported that the developers' initial plan to include 1,500 residential units–-1,095 of which fell under affordability standards—has been reduced to 745 units, with just 200 deemed affordable.
"WE'RE BACK": COUNCIL REVIVES THE EAST BANK COMMITTEE
On October 27th, Vice Mayor Henderson re-established an Ad Hoc East Bank Committee and put East Nashville representative Sean Parker in charge. The committee, once known as The East Bank Stadium Committee and formerly chaired by Bob Mendes, is set to have its first meeting this afternoon.
For his part, Parker has a history of championing affordable housing, putting forward his own solutions. Starting in September 2022, he wrestled with the council over his bill to redefine the term "family" and allow for more unrelated people to live in a single "dwelling unit." After ironing out certain details that left his fellow council members wary of unforeseen consequences, the legislation passed this May.
IS THE SINGLE FAMILY OUT?
While we've seen multi-family solutions to Nashville's affordable housing crisis take front and center, applications for single-family housing permits have plummeted. According to a year-over-year report released by Middle Tennessee State University's Business and Economic Research Center this September, despite an uptick in permits in the first and second quarter of this year, single-family units are still significantly down. Dr. Murat Arik, Director of the BERC, told WKRN that inflation and interest rates may be the culprit. "If there's a signal that interest rates [are] going to go down, you may see more applications for permits, but if there's a signal that the tightening may continue or maybe an additional 25 basis point increase in interest rates, then…you may see the slow down."
IF THEY BUILD IT, WILL THEY COME?
Interestingly, as single-unit permits are decreasing, rental unit vacancy rates are increasing. By all accounts, the council appears to be prioritizing density over token affordability concerns. Of course, density is pivotal for the effective introduction of transit. In the words of Mayor O'Connell, "It is a thing that if you build it, people will ride."
HEADLINES
Overdose deaths decline slightly in Davidson County; fentanyl remains top detected drug (WKRN) Five hundred-and-twenty people died of a suspected overdose death in Davidson County during the first three quarters of 2023, according to a new report from the Metro Public Health Department (MPHD), which is a slight decrease compared to this time last year when 538 overdose deaths were reported.
Nashville home sales down, inventory up (NBJ) As reported by Greater Nashville Realtors, there were 2,697 home closings last month, a 5% decrease from the 2,832 closings in October 2022. Of the closings, 2,106 were single-family homes and 425 were condominiums. Last year those numbers were 2,299 and 391, respectively.
Belmont University student shot while walking in Edgehill park, suspect in custody (WZTV) One person is in custody following Tuesday afternoon's shooting of a Belmont University Student, according to Metro Nashville Police Department ( MNPD). Police say 29-year-old Shaquille Taylor is being charged with aggravated assault and evidence tampering.
DEVELOPMENT
Crazy Gnome Brewery plans Inglewood expansion to prepare for growth (NBJ)
Metro committee OKs Fifth + Broad update (Post)
Work delayed on project at ex-Tennessean site (Post)

THINGS TO DO
View our calendar for the week here and our weekly film rundown here.
📅 Visit our On The Radar list to find upcoming events around Nashville.
👨🏻‍🌾 Check out our Nashville farmer's market guide and our 2023 southern festival guide and 🎥 2023 movie guide.
TONIGHT
🎸 Lukas Nelson + POTR @ Ryman, 7:30p, $35, Info
🎸 Joe P @ Exit/In, 8p, $28, Info
+ Lightning 100 Presents...
🪕 The Rage @ Station Inn, 8p, $20, Info

🪕 Bluegrass Night @ The American Legion Post 82, 7p, Free, Info

📰 Check out the full newsletter archive here.
YOU MAY ALSO LIKE