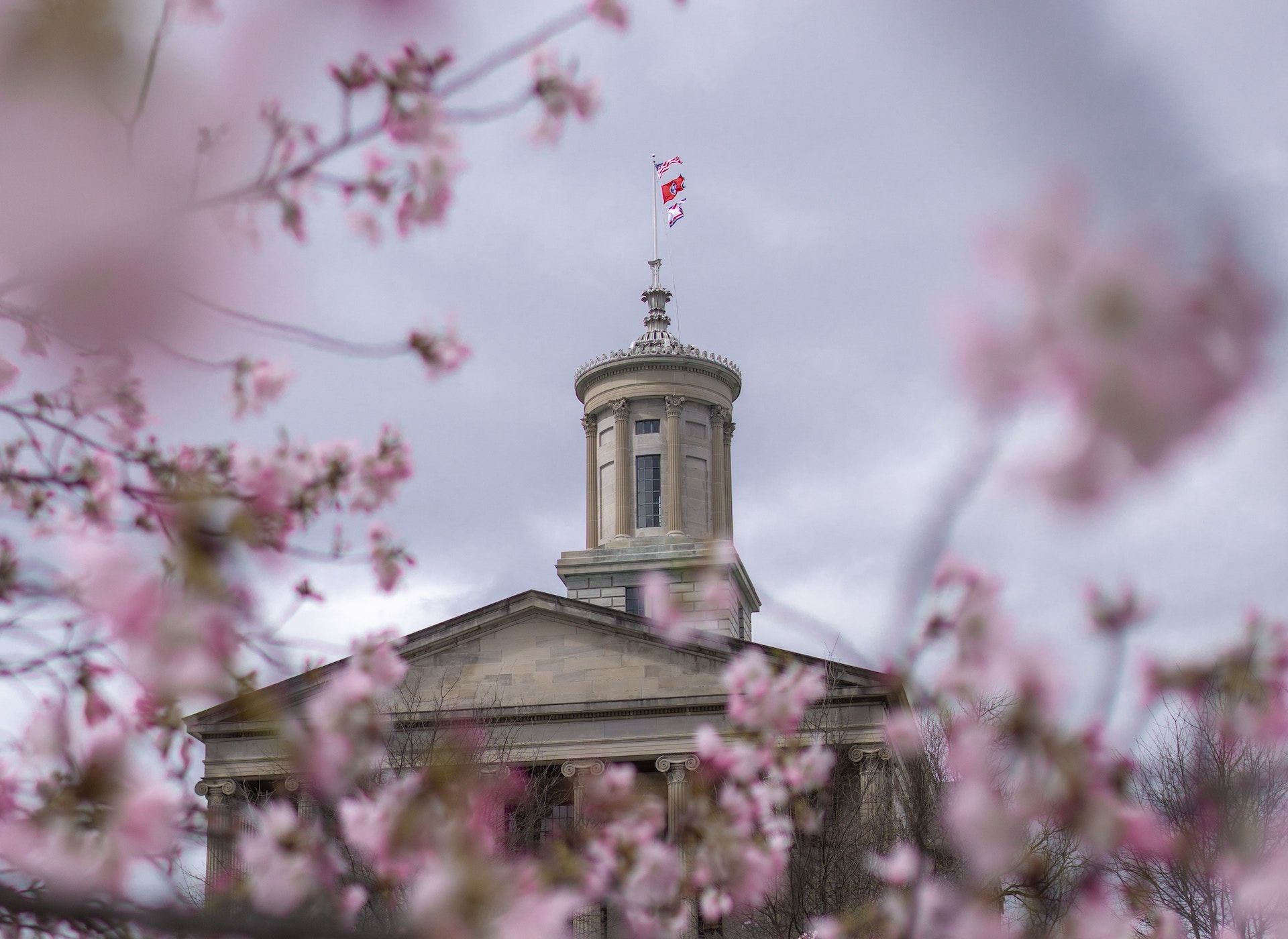 No. 548: Session Looms
🗓 Today, Jerod talks red flag laws, Megan talks to House Speaker Cameron Sexton, and we furnish our weekly film rundown.
Good afternoon, everyone.
This morning, Jerod shares his excellent deep dive on red flag laws, tying in his own personal experience to show that abuses of these laws aren't red herrings but very real concerns grounded in reality.
Additionally, Megan talks with House Speaker Cameron Sexton about what he hopes to achieve during the "public safety" special session that starts on Monday.
Between this morning's newsletter and Megan's run-through of some legislation that's already been filed (here and here), you should be adequately equipped with context and perspectives ahead of Monday.
Onward.
🗳️
Voter Guide Be sure to check out our voter guide, complete with information on candidates, important dates, and more. (View)

▶︎ THE RED FLAG SHUFFLE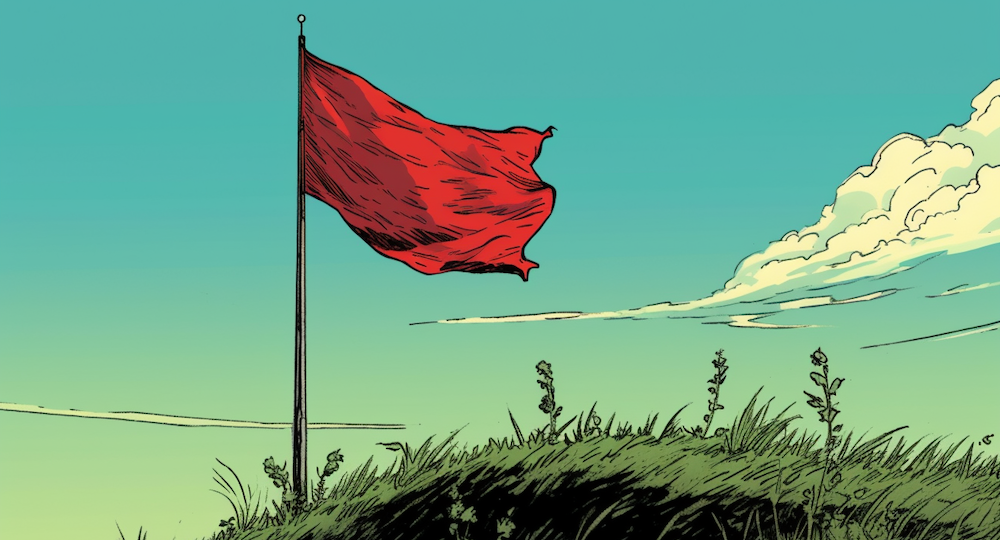 From Jerod Hollyfield
I don't know what kind of threat the deputy who knocked on my door at 10:50 p.m. thought he faced from a guy who rented a house in one of Greater Nashville's premiere Stepford subdivisions, but the explosive pounding on the door indicated he thought it was substantial. I slowly cracked the door in case this interloper wasn't who he claimed, and the officer demanded I take my hands out of my pockets and keep them visible. He was there to serve me an order of protection summons.
This must have been what my ex's father meant by "ruining my life" when he appeared at my door six weeks before in a last-ditch attempt to keep me from filing a lawsuit over the thousands of dollars his daughter owed me. "This is a big deal. They will take your weapons," he threatened as if I'd been stockpiling for a standoff with the ATF. He was right, though: a lawyer I knew from church told me that if things went sideways, the ruling would be public record—not a great look for a college professor.
Continue reading...

❏ SPEAKER SEXTON ON MONDAY'S SPECIAL SESSION
Yesterday, we spoke with current Speaker of the House Cameron Sexton, who answered a few of the questions that have been looming over Monday's special session since the governor announced his intention to call one back in May.
You can read the full transcript here. Below is an abbreviated version of our conversation, which encompasses everything from red flag laws and juvenile crime to the manifesto and how the Republican supermajority will fare in the face of what is sure to be another national media firestorm.
RED FLAG LAWS
"The only thing that's in there that could be proposed is [a] red flag, and we're not passing it," Sexton said, echoing many of his Republican colleagues. "We have enough people who said they're not voting for it. It's not going to make it out of subcommittee, if it gets in subcommittee. But I think as far as our state—I think it's important for us to show and if that bill gets in the committee, it gets voted down to show that in Tennessee, we're not passing a red flag Law."
JUVENILE CRIME
Speaking about the bipartisan effort to address the number of crimes committed by youths in Shelby County, Sexton brings up his intention to close existing loopholes, especially when it comes to the juvenile transfer statute. "They can still charge them as a juvenile," the Speaker explained. "And as a juvenile, they only serve until age 19…so for premeditated murder, a juvenile may only get two to three years."
MANIFESTO
Regarding the release of the manifesto, the speaker referred to the matter as delicate and explained how an unintended consequence of lawsuits filed to release the information has tied it up in court, preventing even a redacted version from being released. "...obviously there's certain things that we'd like to know," he stated. He then rattled off a series of unanswered questions that could have helped legislators make decisions, before giving an example of one instance in which they were able to take decisive action using the information they did have.
"Why did she choose some places [over] others?" he said. " We believe it's because [of] armed guards, so that's why we put SROs in every school this last year—or, we proposed funding and passed it."
"…There's several things that we can do that would have limited her ability to carry that out," he continued. "And red flag's not one of them."
GUN RESTRICTION
"All l that is off the table," Sexton said of gun-specific legislation. "Before, the Democrats were all talking about, 'Well it's really not about taking away guns, it's about getting the person help.' When they realized that the guns [weren't] in the call, all of a sudden, now they're like, 'I can't file my gun bill, this is about guns….' "
Instead, the Speaker explained, the focus should be on preventive measures and mental health.
It's always about guns with them. It's not about the person. And when someone commits a crime, the person commits the crime….They may use a gun, they may use a knife, they may use a hatchet. But that person is the one who is wielding that weapon to cause harm on other people….Taking away the weapon doesn't necessarily fix anything, they will move to another weapon. But you haven't solved the person. And that's what we're focusing on.
PROTESTS AND THE NATIONAL MEDIA FIRESTORM
"Look, we've been here before and we're going to do our job," the Speaker said when we asked whether he and his colleagues are prepared for what's to come next week. He closed by stating that the majority leadership plans to do what Tennessee has always done: find solutions without infringing upon civil liberties. "That's why Tennessee is, I think, one of the—if not the top conservative state in the country," he stated. "That's what we've done in budget, that's what we've done on other issues, and that's why we're being successful and why we're going to continue being successful."
Read the full transcript
HEADLINES
State agency votes to take no action on questionable contributions to DA Glenn Funk's reelection campaign (Channel 5) Board members credited Funk for quickly working to respond to questions uncovered by NewsChannel 5 Investigates and argued that there was nothing else for them to do since no one has filed a sworn complaint alleging any violations of campaign finance laws.
Cops, Firefighters Split on Next Mayor (Banner) IAFF Local 140, the firefighters union, has endorsed Freddie O'Connell. The Fraternal Order of Police's Andrew Jackson Lodge No. 5 has endorsed Alice Rolli.
Davidson County clerks hire relatives for jobs without considering other applicants (WSMV) Davidson County criminal court Howard Gentry had an idea for a new job in his department: someone who could work part-time, do social media and outreach for the growing number of people needing expungements in the county.
Proposed Tennessee bills would create new hate crime categories (Center Square) An interim Nashville state representative has filed a series of bills for Tennessee's special session that would make any threats or acts of mass violence or stalking of health care providers who perform gender-affirming care or abortions a hate crime.
DEVELOPMENT

THINGS TO DO
View our calendar for the week here and our weekly film rundown here.
📅 Visit our On The Radar list to find upcoming events around Nashville.
🎧 On Spotify: Pamphleteer's Picks, a playlist of our favorite bands in town this week.
👨🏻‍🌾 Check out our Nashville farmer's market guide and our 2023 southern festival guide and 🎥 2023 movie guide.
TONIGHT
🎻 John Mailander's FORECAST @ Dee's Lounge, 9p, $10, Info
+ a Nashville-based collective of visionary musicians led by multi-instrumentalist/composer John Mailander

🪕 Prairie Wildfire @ Station Inn, 9p, $20, Info
+ fusion of folk, bluegrass & classic country

🎸 Kristina Murray @ The Basement, 9p, $10, Info
+ Americana & country music rooted in troubadour storytelling

🪕 The Cowpokes @ Acme Feed & Seed, 12p, Free, Info
🎙 Live Irish Music @ McNamara's Irish Pub, 6p, Free, Info
🎸 Kelly's Heroes @ Robert's Western World, 6:30p, Free, Info
✹ WEEKLY FILM RUNDOWN: August 18-24
The latest releases and special screenings hitting Music City this week. For a list of new and upcoming films, check out our 2023 Movie Guide.
Lovers on the Lam @ The Belcourt (August 12-September 4) Nashville's arthouse says farewell to the summer with its last special event of the season. Watch some of cinema's finest crime romances from the game-changing Bonnie and Clyde and lightning rod Natural Born Killers to underseen gems like 50s noir Gun Crazy and Steve McQueen vehicle The Getaway. This weekend brings Hitchcock's suspense masterpiece The 39 Steps.
The Adults Fresh from his genius turn as Allan in Barbie, Michael Cera stars as a poker connoisseur who returns home to visit his sisters in this acid-tongued comedy by indie director Dustin Guy Defa. Now playing at AMC Thoroughbred 20.
birth/rebirth When her six-year-old daughter dies, a maternity nurse (Judy Reyes) seeks out a pathologist (Marin Ireland) obsessed with reanimating the dead in the classic horror throwback that had Sundance shook. Now playing at AMC Murfreesboro 16 and AMC Thoroughbred 20.
Landscape with the Invisible Hand Amid an alien occupation of Earth, Tiffany Haddish livestreams her fraudulent budding romance with a coffee-table shaped extraterrestrial to make some side cash after the invasion makes most jobs obsolete. Was Sundance all sci-fi allegories this year or what? Now playing at AMC Murfreesboro 16 and AMC Thoroughbred 20.
See the full list...

📰 Check out the full newsletter archive here.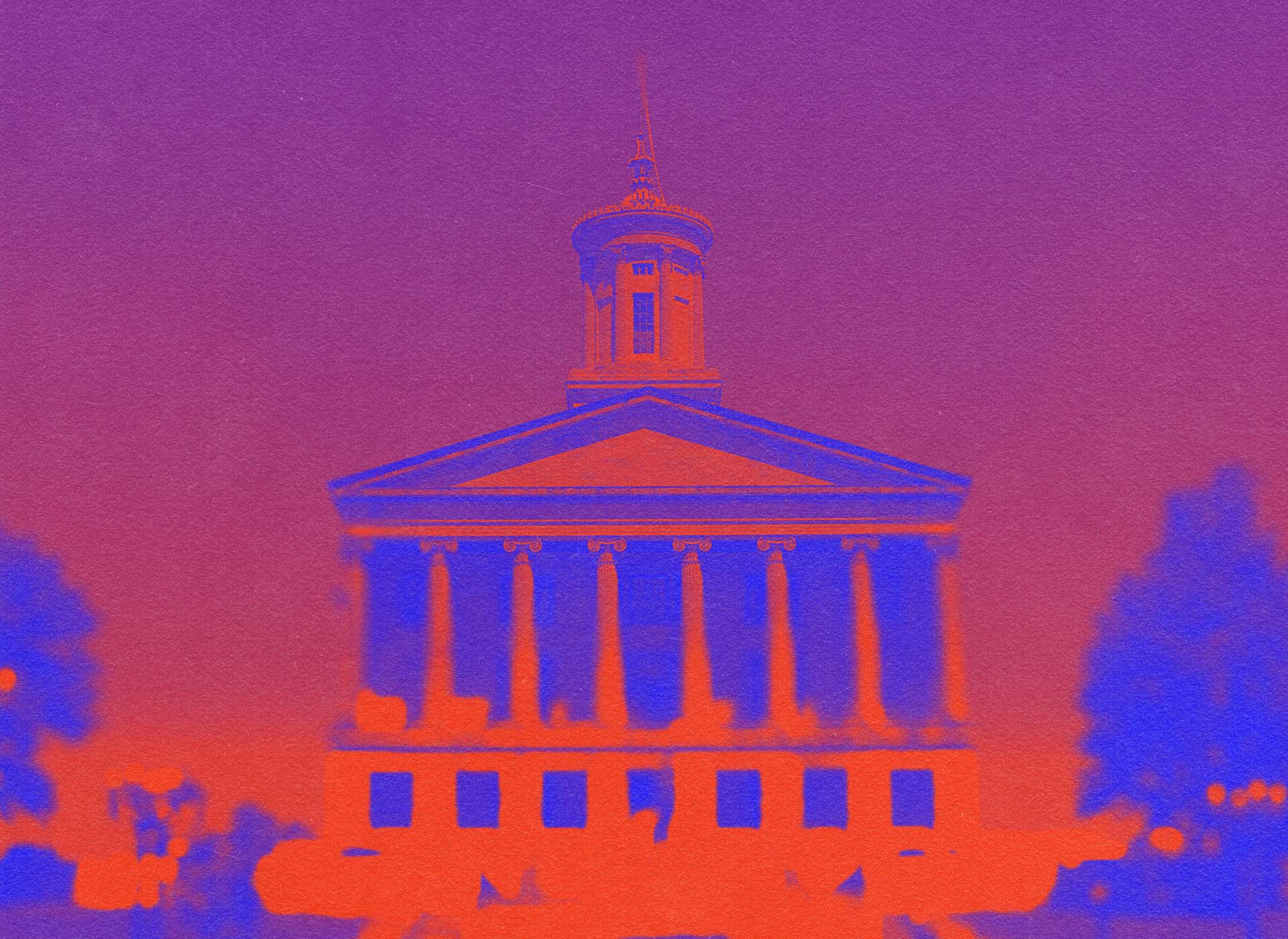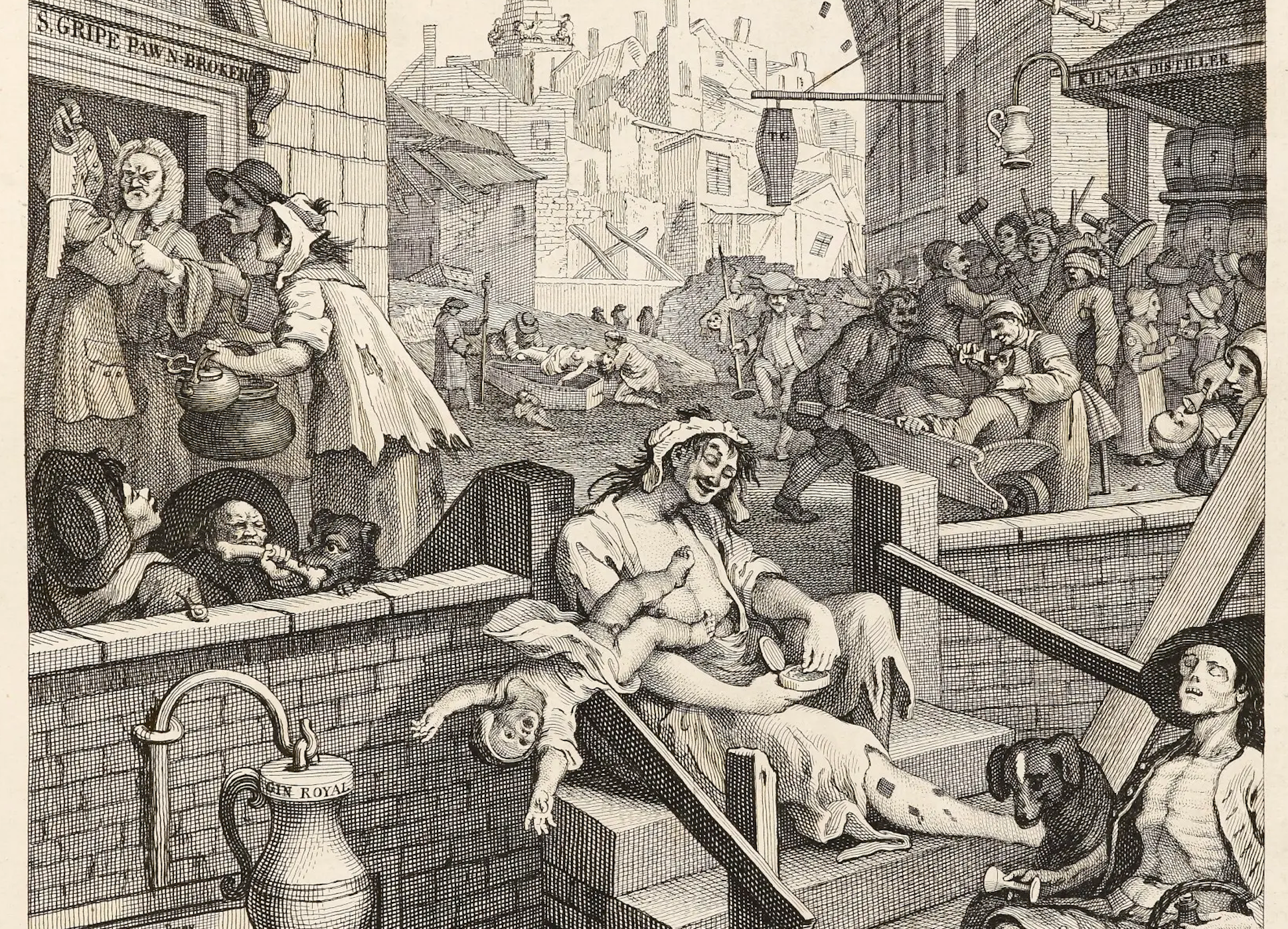 YOU MAY ALSO LIKE