No. 549: Day One
🗓 Today, Megan preps for day one of the special session, and Miles talks about Saturday's Leagues Cup Final.
Good afternoon, everyone.
Today is the first day of the public safety special session, which you will hear about to no end until it is over. We've covered and prepared you for it in the past two newsletters. Today, Megan continues with that coverage. Additionally, Miles discusses Saturday's Leagues Cup Final between Nashville SC and Inter Miami.
With a few red flag laws on the docket for the special session, I highly suggest reading Jerod's piece analyzing them:
The devil may well be in the details for Gov. Lee as he fights with 2A purists and the conservative press. But, somewhere in the state, someone is getting that midnight visit from the police. And, a few months from now when that person's case finally reaches a judge, they, too, will realize that legislative wins for either side mean little when they pave the way for a knock at the door from an armed government official with carte blanche to destroy your world.
Also, Megan's talk with House Speaker Cameron Sexton will also shed light on what to expect.
Onward.
🗳️
Voter Guide Be sure to check out our voter guide, complete with information on candidates, important dates, and more. (View)

❏ NSC FALLS IN LEAGUES CUP FINAL THRILLER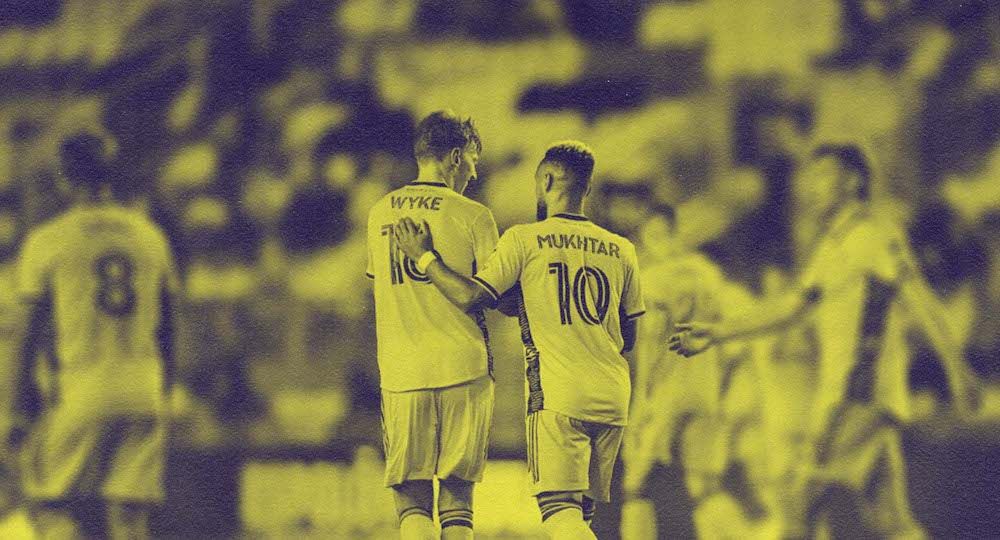 From Miles Harrington
In front of 30,109 fans, Nashville SC looked to capture their first tournament title. Stars came out by the dozens to take in the highly anticipated Leagues Cup Final, which included minority owner Giannis Antetokounmpo, who lit up the crowd with his pregame antics; Reese Witherspoon, also part owner, was accompanied by Hollywood megastar and Nashville resident, Nicole Kidman fresh off of filming her new movie—Holland, Michigan—in downtown Clarksville; Posh Spice, Victoria Beckham, was another feature among spectators, and, oh, I guess I should mention her husband who likes to "Bend it like himself", David Beckham part-owner of Miami CF.
Nashville SC's deep run to the championship match laid witness to both PK thrillers and blowout victories. The last test, however, was the biggest in franchise history. A date with Lionel Messi and Inter Miami CF at Geodis Park brought the crazies out, and I am not just talking about at game time. Last week, I kept a watchful eye on ticket prices online to observe how spectacularly absurd price gouging would be for the first Messi match in Nashville.
Continue reading...

𝓧 SPECIAL SESSION: DAY ONE
We are back. At 4 p.m. today, the House and Senate will hold their first floor sessions at the Capitol to begin the long-awaited special session on public safety. We expect it to last through the end of the week.
THE PROCEDURE
The process of a special session looks similar to the General Assembly, just expedited. Each bill must be voted through all three readings to pass and will be assigned to a committee in the Senate, and subcommittees in the House. Unlike expulsion, which requires a two-thirds majority vote, a bill only needs a simple majority to be passed by the state legislature: 50 or more votes in the House, 17 or more votes in the Senate. There are, in total, 116 bills filed: 102 in the House and 14 in the Senate.
RED FLAGS
So far, Rep. Bob Freeman (D-56) has filed two bills that could safely be classified as red flag laws. HB7099, which looks similar to a bill Freeman late-filed during General Assembly, is what's commonly referred to as an ERPO: if passed, the bill would allow a court to issue a risk protection order, preventing them from possessing firearms if there's evidence that a person poses a danger to themselves or others.
HB7100, Freeman's other bill, would allow law enforcement to file a petition for a temporary mental health order of protection. Similar to an ERPO, the person in question would have to pose a significant threat to themselves or others with a firearm.
KUMAR'S BILL
Rep. Sabi Kumar (R-66) filed HB798, which would allow Tennessee to prevent the possession or sale of a firearm to anyone who voluntarily admits themselves to a mental health facility. Of course, it's likely that Kumar's fellow Republicans will push back on this bill, simply because it may deter people from seeking help.
JONES AND JOHNSON
Though Rep. Pearson didn't file any legislation for this session, his two comrades did: Rep. Justin Jones submitted HB7080, which would increase the penalty for any gun owner whose failure to lock a firearm results in a "child under 13 years of age gaining possession of the firearm and committing an act of mass violence that injures or kills the child or another." HB7087, filed by Johnson, would classify aggravated stalking motivated by bias against a a victim, akin to a hate crime, as a higher offense.
BIPARTISAN LEGISLATION
Meanwhile, Rep. Torrey Harris (D-91) filed two bills that may gain bipartisan support. HB7095, if passed, would add to school safety requirements, ensuring that substitute teachers and other employees would get the proper training and access to any communication devices used in a school's safety procedure to contact emergency services. Harris also filed HB7096, which would help schools with a 13 percent-or-higher rate of violent offenses access funding to install bulletproof film on doors and windows. This, of course, will have to be reviewed by the finance committees.
FOLLOW US LIVE FROM THE HILL
If you work or pass through the downtown area this week, be sure to take precautions. MNPD has issued the following warning: "We are confident there will likely be a large crowd present downtown during this time. We would like you to be prepared, if this were to happen. If you have the ability to work remotely from home during the special session, we recommend doing so as traffic may be very congested making it difficult to get in/out of downtown."
You can watch the floor meetings here and read our live coverage here.
HEADLINES
United Methodist Church disaffiliation movement in US largely white, Southern & male-led (Tennessean) The 6,000-plus churches that have left the UMC, through a process called disaffiliation, 70% of are in the denomination's two Southern jurisdictions and 98% are majority white.
Nashville's 2023 summer tourism season pumps millions into local economy (NBJ) Nashville's tourism industry continues to be an integral part of its economy. Around 14.4 million visitors came to Nashville last year, generating a record $8.8 billion in visitor spending.
Tennessee hits record-low 3.1% unemployment rate (Center Square) Tennessee hit an all-time low of 3.1% unemployment rate in July. The 0.1 percentage point drop from June made the seasonally adjusted rate the lowest in Tennessee since the statistic began being tracked by the federal government in 1976.
Second Quarter 2023 Business Filings in Tennessee Recorded as Highest in the State's History (Star) Tennessee has recorded 77,044 new entity filings and 333,120 annual reports over the last twelve months. The largest number of filings in the second quarter of 2023 were in Davidson County, followed by Shelby County, Knox County, and Hamilton County – which accounted for 44.5 percent of new filings state-wide.
DEVELOPMENT

THINGS TO DO
View our calendar for the week here and our weekly film rundown here.
📅 Visit our On The Radar list to find upcoming events around Nashville.
🎧 On Spotify: Pamphleteer's Picks, a playlist of our favorite bands in town this week.
👨🏻‍🌾 Check out our Nashville farmer's market guide and our 2023 southern festival guide and 🎥 2023 movie guide.
TONIGHT
🎸 Summer Dean @ Eighth Room, 8p, $15.98, Info
+ country singer songwriter from TX

🎷 Hink & Hoke Jazz Quartet @ Analog at Hutton Hotel, 5p, Free, Info
+ with special guest Jo Schornikow

🪕 East Nash Grass (Album Release Show) @ Dee's Lounge, 8p, $10, Info

🎸 Open Mic Mondays @ Tennessee Brew Works, 6p, Free, Info

💀 Grateful Monday @ Acme Feed & Seed, 8p, Free, Info

🕺 Motown Monday @ The 5 Spot, 9p, $5, Info

🎹 Jazz Jam @ The Villager, 11p, Free, Info

📰 Check out the full newsletter archive here.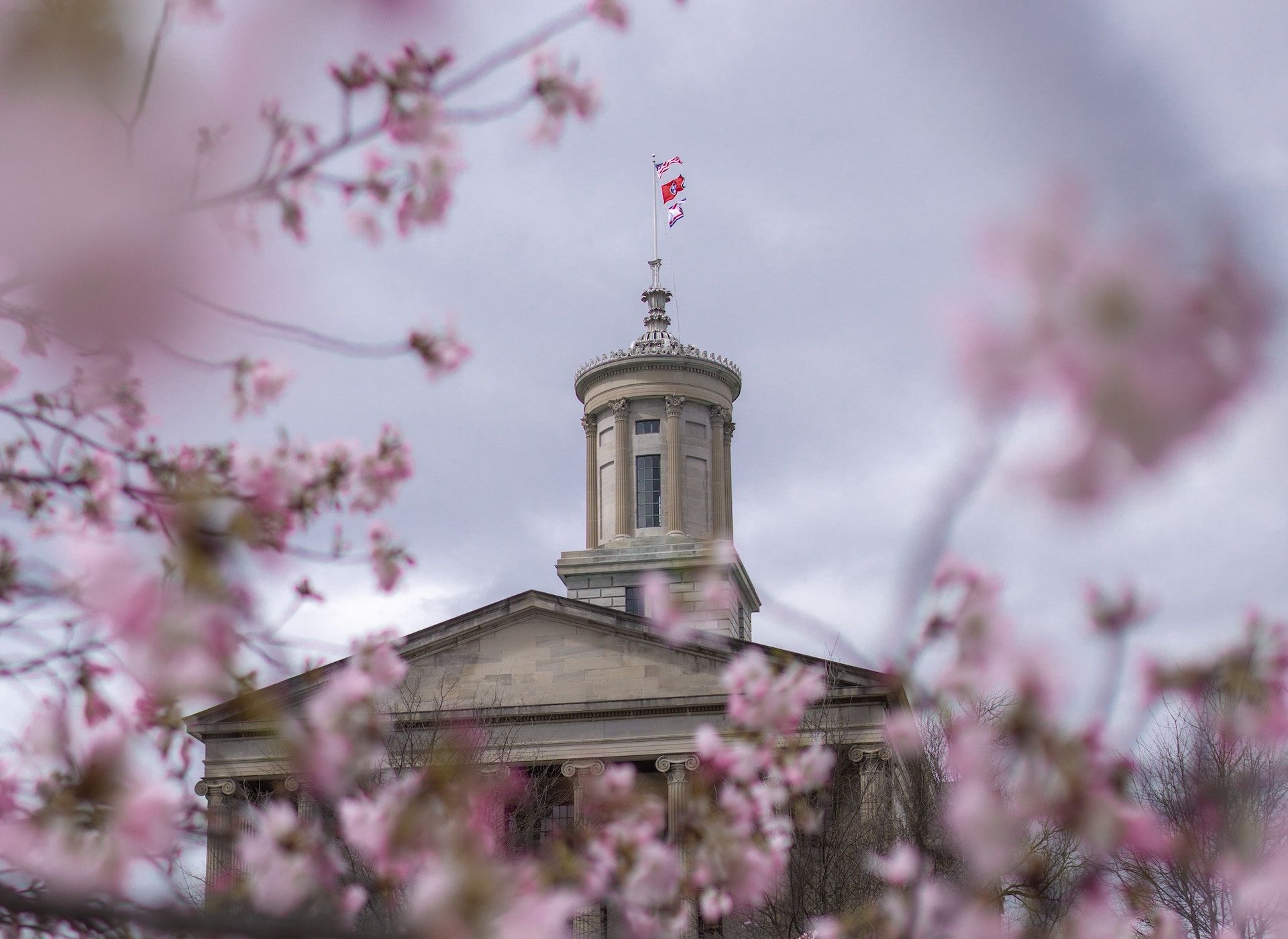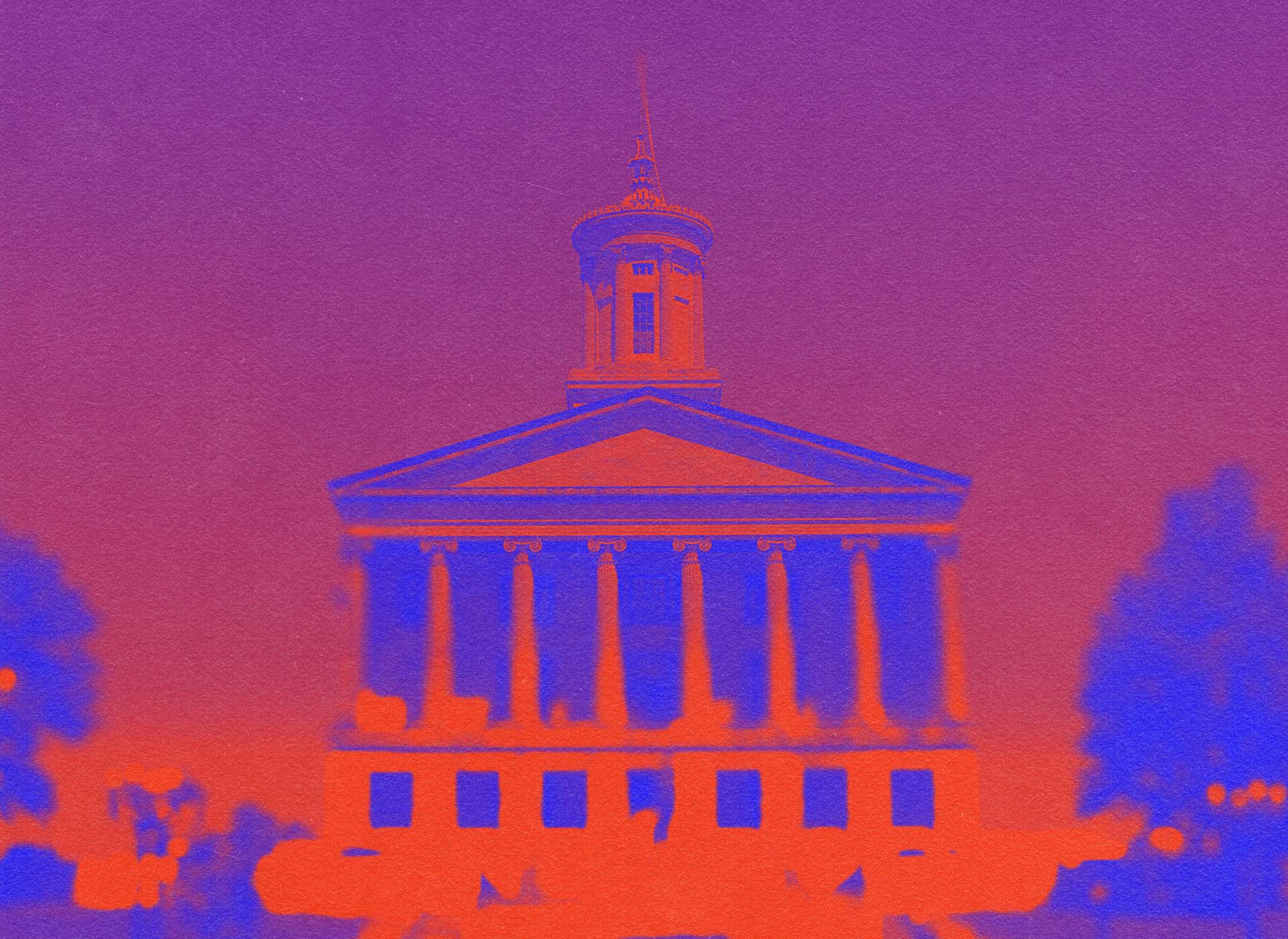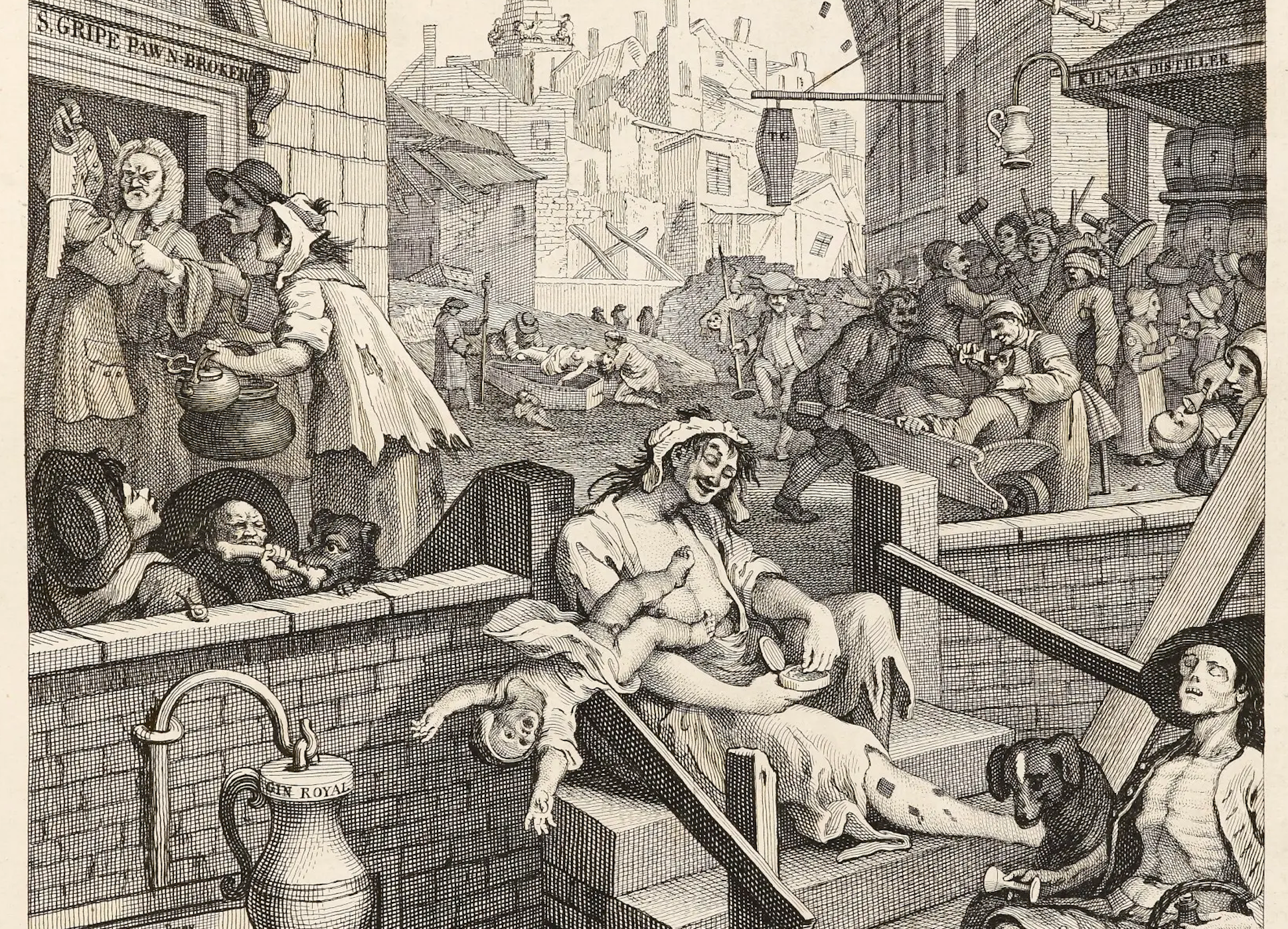 YOU MAY ALSO LIKE