No. 607: The Revolving Door
🇺🇸 Veterans Day, the new Priscilla movie, reactions to the tragedy at Belmont, and weekly film rundown.
Good afternoon, everyone.
Happy Veterans Day to you all. Accidentally sent out Jerod's review of Priscilla as its own email this morning. Things happen. But on a more pertinent note, he'll be chatting this afternoon with Chadwick Moore, author of the Tucker biography that he reviewed yesterday. You can tune into that conversation here.
In the rest of today's newsletter, you'll see our weekly film rundown and Megan's wrap-up of the city's response to Tuesday's tragic murder of Belmont student Jillian Ludwig.
Onward.

✹ A LITTLE LESS CONVERSATION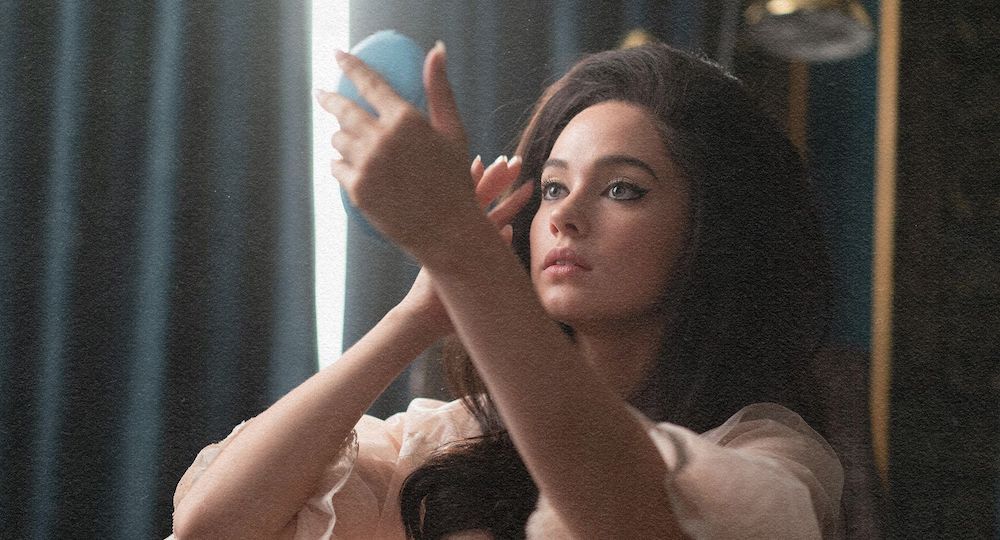 From Jerod Hollyfield
At the end of their first date, Elvis Presley (Jacob Elordi) hands Priscilla Beaulieu (Cailee Spaeny) an amphetamine pill. "They give them to us in the army to stay awake. It'll help you study," the budding legend says to the 14-year-old whom his friend invited to a party at the rocker's off-base house in Germany. It's a scene that lesser directors could have played for the obvious–Elvis as a predator drugging up a teenager who's never even heard of consent. But the Elvis of Sofia Coppola's Priscilla seems just as oblivious to such red flags as his future bride.
Fueled by drugs whether performing for the Colonel, his fans, or his country, he's a commodity still reeling from the recent death of his mother. He's latching onto this girl because she reminds him of a better time. Sure, rockstar excess will soon turn him into a monster, but right now two lonely kids from the U.S. severed from their world in a military outpost somewhere in Germany are finding a connection. It may be doomed from the start, but it's a side of the Elvis show worth telling. And there's no one better to do it than Sofia Coppola.
Continue reading...

❏ THE REVOLVING DOOR: MENTAL HEALTH, CRIME, CATCH, AND RELEASE
At yesterday's media roundtable, Mayor O'Connell revealed that the same "loophole" that allowed the Belmont shooting suspect, Shaquille Taylor, back on the streets could take him off the hook for the murder of Jillian Ludwig.
"I definitely think it is worth looking at the gap that exists between someone who is deemed incompetent to stand trial, and yet winds up in a place where they can be on the streets untreated and armed. And so we do seem to have a loophole there," O'Connell told one reporter. "Because my fear right now today is, even with a murder charge and we don't know this in advance—but I have seen the statement from District Attorney General Glenn Funk's office about this, and I suspect that if there were a murder charge for the same suspect it could be possible that that would be dismissed."
CRIMINAL AND MENTAL HEALTH BACKGROUND
NewsChannel5 obtained Taylor's criminal record, which showed repeat offenses dating back to 2011, including robbery, aggravated burglary, aggravated assault with a deadly weapon, and auto theft. His mental health history showed the same consistency. In 2010, the Department of Intellectual and Developmental Disabilities deemed Taylor "incompetent and not restorable" due to infant pneumonia that led to a brain infection. More recently, according to News5, "three court-appointed psychologists deemed him incompetent to stand trial."
Shaquille Taylor is currently in police custody and it is unclear how he obtained the weapon used in Tuesday's tragedy. On Wednesday, MNPD released a statement indicating they don't currently have the firearm: "[Taylor] claimed to have given the gun involved to another person." Since current policy has deemed Taylor too sane for involuntary confinement but too incompetent for the courtroom, we asked Mayor O'Connell about immediate solutions to ensure the safety of Nashvillians. His focus? Firearms.
"This is a place in the law where my contention would be this, like the Waffle House shooter, like the Covenant shooter, these are scenarios where these are people that clearly should not have had legal easy access to firearms, especially in the moments in the process leading up to those crimes."
When we pressed him on the fact that Taylor was allowed back on the streets, O'Connell said:
So, I do think there is a lot that could be discussed about overall mental health capacity, both for beds and available facilities….The difficult scenario here is this is somebody who was simultaneously incompetent to stand trial, but did not meet the test for involuntary commitment. I think that's a case that is very difficult, because it's still somebody who was clearly in need of either long term access to treatment, or possibly, long term access to far more than just an unsupportive civilian life.
RECENT PROTESTS AND OTHER SAFETY CONCERNS
Of course, this nightmare scenario which led to the death of a young Belmont student has added to growing safety concerns in Nashville. "It is the top job of the mayor to keep Nashville safe," said O'Connell. "We've already made sure, for instance, that Belmont's on-campus security team is directly connected to Metro Nashville Police Department."
The mayor continued on, citing the recent protests in downtown Nashville. "Similarly, we have done something like that prior to the release of our resource guide for the conflict in Israel and Palestine, where we have worked on a specific strategic safety plan for institutions where we've seen an increase in Islamophobia and anti-Semitism locally."
When asked about the anti-white rhetoric expressed in the recently leaked pages of the Covenant manifesto, the mayor had this to say: "This Mayor's office, and I know leadership across Metro, simply isn't going to tolerate hate rhetoric, hate speech….We want people to live in the city, free of harassment for whatever reason, whether it is their choice of faith, whether it was their race or ethnicity. We're here to support Nashvillians."
HEADLINES
🤡 Metro initiative will put 'credible messengers' in high-crime areas (WKRN) On Tuesday, Metro Council approved a $1.98 million grant from the U.S. Department of Justice to put "credible messengers" who have had "trouble in their lives" in high-crime areas across Nashville. The goal of the grant is to reduce violent crime by embedding three people in neighborhoods in hopes they can interrupt or disrupt crimes.
Tennessee ranks 4th worst in U.S. for potholes (WMSV) Tennessee ranks fourth for the worst potholes in the United States, with only Washington, Minnesota and Michigan with worse pothole problems.
Centene's push in Tenn. comes as settlements with other states for fraud pile up (Lookout) Health care services company Centene is undergoing an aggressive push to become one of the companies to manage TennCare plans, Tennessee's Medicaid program. But since 2021, the company has settled allegations that it overbilled or fraudulent charged Medicaid programs in 17 of the 30 states it has operated.
FastTrack incentives program has $78M budget request (Center Square) The Fasttrack program received $92 million in 2022, $432 million in 2023 and $110 million in 2024. The department gave a presentation to Gov. Bill Lee and his budgetary staff as the governor's departmental budget meetings began this week and will continue Tuesday and Wednesday. Overall, the department asked for $137.3 million in one-time funding along with a $27.4 million increase in its annual funding request.
DEVELOPMENT

THINGS TO DO
View our calendar for the week here and our weekly film rundown here.
📅 Visit our On The Radar list to find upcoming events around Nashville.
👨🏻‍🌾 Check out our Nashville farmer's market guide and our 2023 southern festival guide and 🎥 2023 movie guide.
TONIGHT
🎸 Runner & Sun June @ The Blue Room, 8p, $25.88, Info
+ indie-folk

🎸 Jefferson Starship with the Nashville Symphony @ Schermerhorn Symphony Center, 7:30p, $31+, Info

🪕 Full Cord @ Station Inn, 9p, $20, Info
🪕 The Cowpokes @ Acme Feed & Seed, 12p, Free, Info
🍀 Live Irish Music @ McNamara's Irish Pub, 6p, Free, Info
🎸 Kelly's Heroes @ Robert's Western World, 6:30p, Free, Info
✹ WEEKLY FILM RUNDOWN: November 10-16
The latest releases and special screenings hitting Music City this week. For a list of new and upcoming films, check out our 2023 Movie Guide.
The Marvels The 33rd film in the Marvel Cinematic Universe finds Brie Larson's Captain Marvel teaming up with two second-string superheroes from Disney+ streaming shows to fend off a revolutionary. Even though director Nia Dacosta's 2021 remake of Candyman was a welcome surprise, expect more of the same and hope for some new energy next time around. Now playing in theaters.
Farewell My Concubine The Chinese epic that follows two boys through the brutal rigors of the Peking Opera Academy gets the 4K restoration treatment in celebration of its 30th anniversary. It's a film that demands to be seen on a bigscreen. Now playing at the Belcourt.
Nicholas Cage @ Belcourt Midnights The return of the king is upon us, and the Belcourt celebrates in grand fashion with a double feature of the 2018 cult hit Mandy on Friday and 90s action trainwreck Con Air on Saturday.
Journey to Bethlehem For those who've always wanted a musical rendition of the nativity story with Antonio Banderas as King Herod, Christmas is coming early. Now playing in theaters.
See the full list

📰 Check out the full newsletter archive here.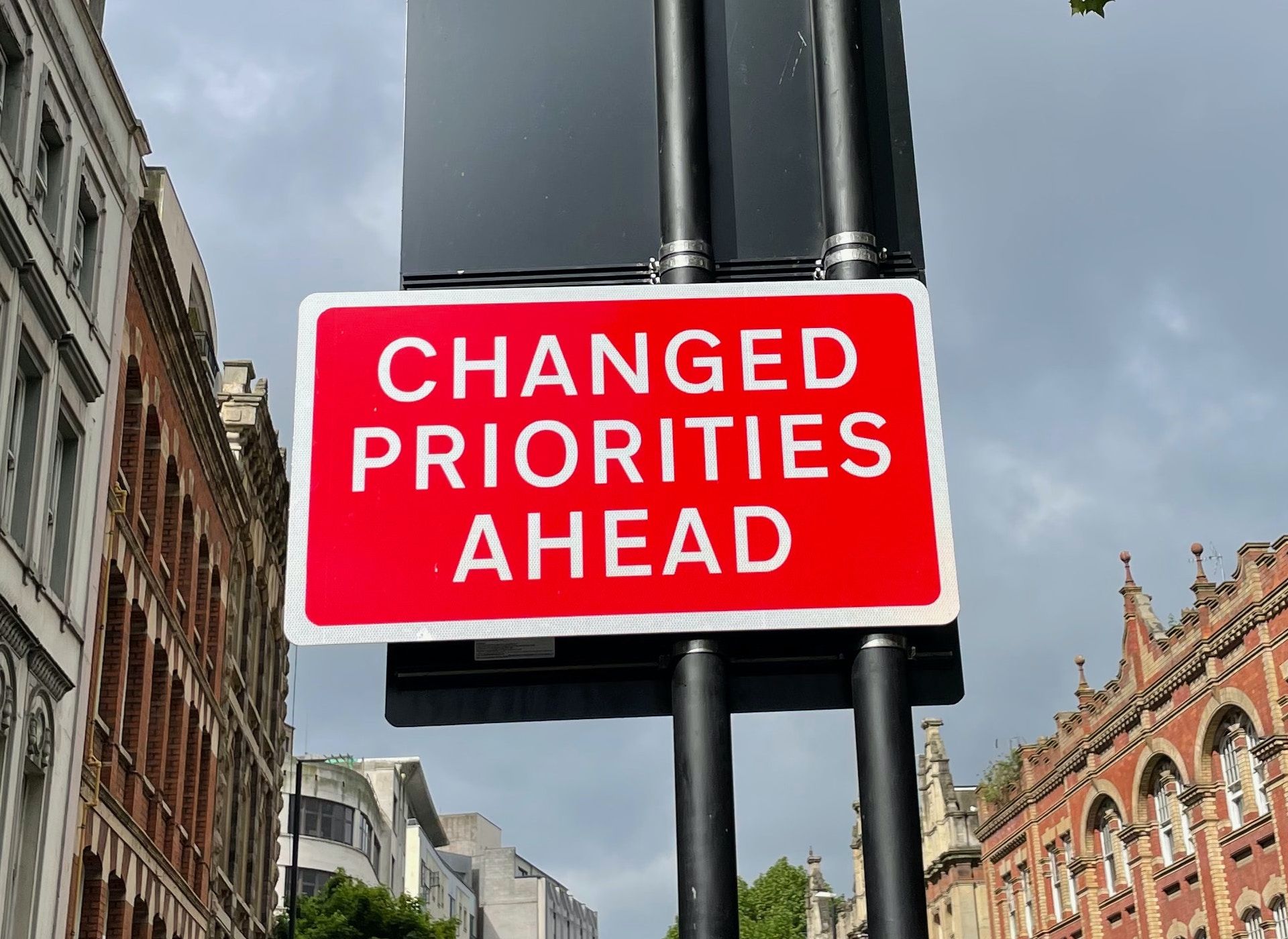 YOU MAY ALSO LIKE