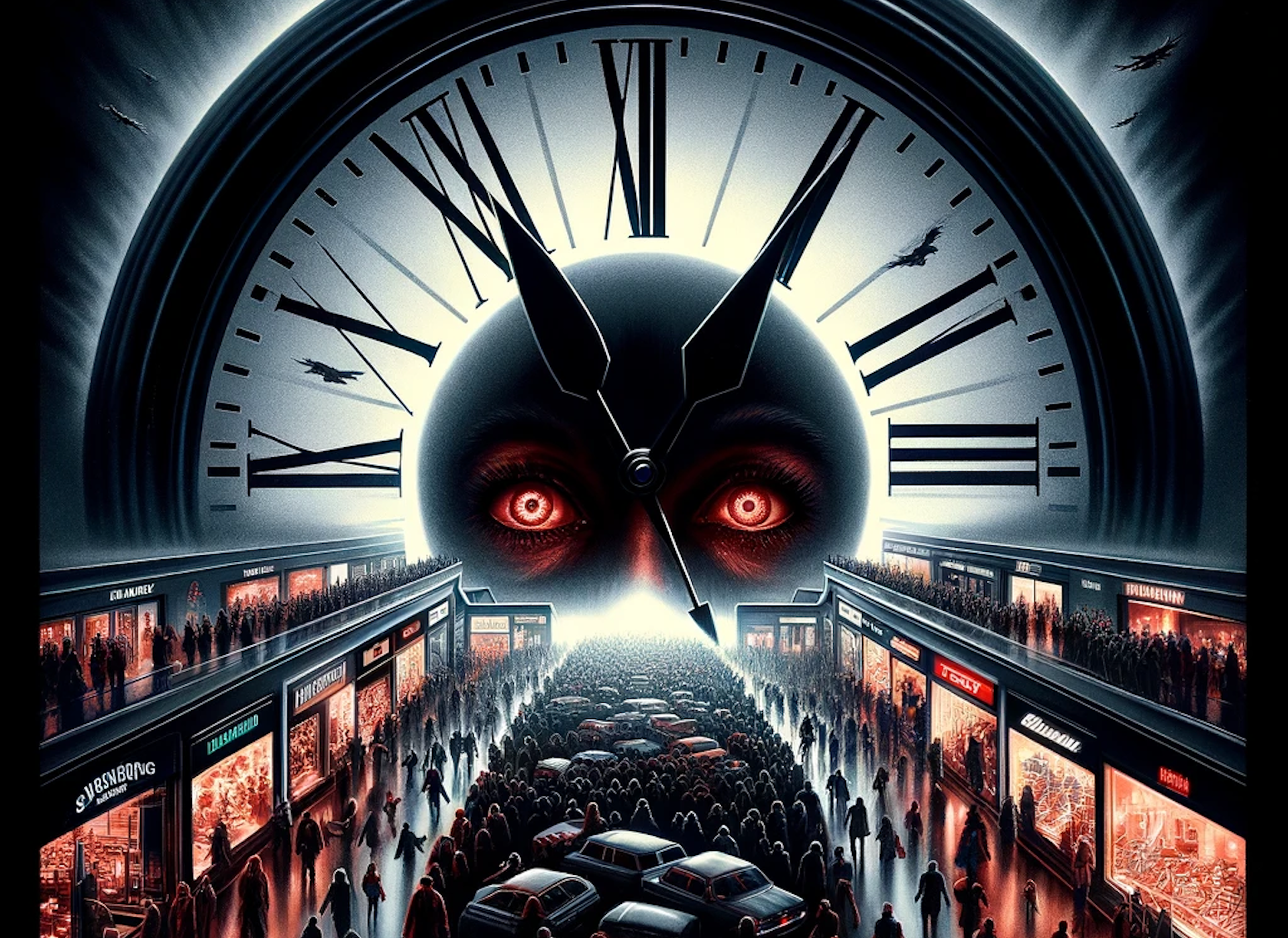 No. 614: Black Friday Looms
🦃 Black Friday, Metro Council, Thanksgiving, Not Stolen, Racetrack Plan, and Much More!
Good afternoon, everyone.
Barring any important developments that occur today, we'll be taking the rest of the week off. Megan hints at what may warrant an update tomorrow down in the Nashville section.
On Jerod Hollyfield's special Thanksgiving livestream this afternoon, he'll be talking to Dr. Jeff Fynn-Paul whose landmark book, Not Stolen: The Truth About European Colonialism in the New World, seeks to redress many of the myths about European colonization that have emerged over the past few decades. You can tune into that here. It's sure to be an interesting conversation.
And if you're planning to hit the mall on Black Friday—why? But if you are, be aware that at the Green Hills Mall, the Mounted Patrol will be there to prevent the increasingly common looting gangs we've seen. The headline on the Tennessean story announcing this fact reads 'Black Friday looms'. Ominous.
So, if you find yourself dragged out to the mall, at least you'll get to pet the horses.
Onward.

❏ NOT STOLEN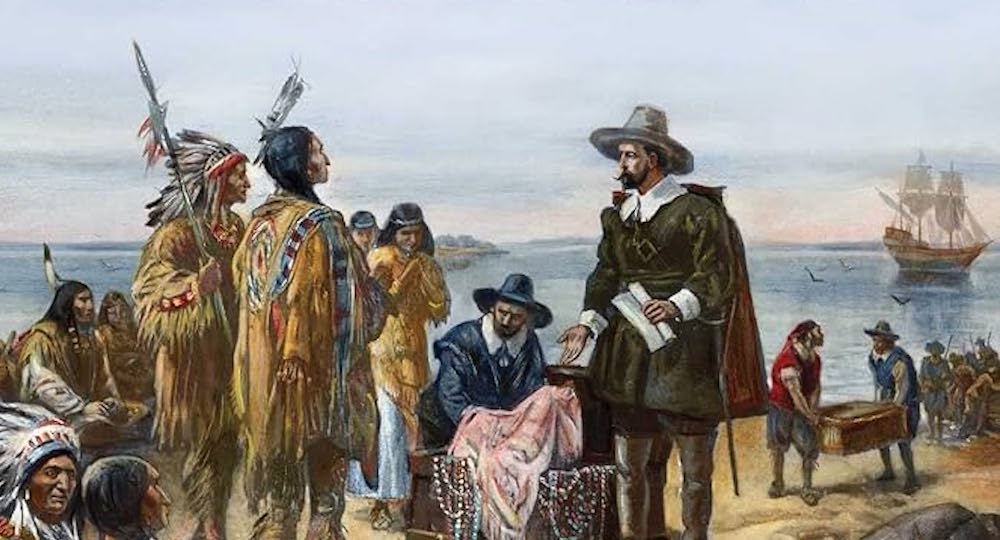 From Jerod Hollyfield
The citizens of Toms River, New Jersey, were finishing their Halloween candy and scraping the pumpkin residue off their porches. But Shawn Michaels, a DJ for local adult contemporary WOBM, had more on his mind than the latest from Miley and Dua Lipa. "Now that Halloween is over next up is Turkey Day! So it's not surprising that the conversation involved getting ready for Thanksgiving. The question is 'Are Pilgrims racist?'" the storied broadcaster wrote on the station's website.
To his credit, Michaels managed to weigh the pros and cons. However, that such a controversy was the primary topic on the most benign radio station in suburban Jersey shows how all-encompassing viewing America through the lens of race has become. What was once the purview of fringe academic circles and professional activists has encroached into every facet of American life. If the historical record did indeed demonstrate evidence of such widespread blind hatred, America would be long due for a reckoning. But as Dr. Jeff Fynn-Paul discusses in his vital new book, Not Stolen, not only is this portrait of America inaccurate, but contemporary academics have retconned centuries of historical research to prop up this specious lens.
Continue reading...

❍ TONIGHT AT METRO COUNCIL
Before our Metro council members trot off to Thanksgiving, they have to get through tonight's quick 64-item agenda.
SIDEWALK COERCION
The council is set to vote on the most recent batch of reimbursement claims filed by property owners who were subject to Metro Government's 2017 sidewalk policies. In the fall of 2020, the Beacon Center represented Jason Mayes and Jim Knight in a lawsuit against the city for its sidewalk ordinance. Both men were denied building permits until they agreed to build sidewalks on their respective properties.
This May, the Sixth Circuit Court of Appeals sided with the two homeowners in a case that may have a ripple effect, setting a precedent for similar ongoing suits across the country. "This was an enormous win for our plaintiffs and a reminder to Nashville that it cannot force a small group of property owners to cover the cost of public works," the Beacon Center said in a statement following the court ruling.
Now, Metro is attempting to pick up the pieces. A few months back, they set up both a claims process and a sidewalk fund so property owners affected by the sidewalk ordinance can request reimbursement; only those who incurred costs the year prior to the Sixth Circuit's ruling can apply. So far about $400,000 has been paid out by both the sidewalk fund and Metro's judgments and losses fund.
THE BUDDY SYSTEM
Also on the agenda tonight are a few resolutions supplementing co-response models for both the Nashville Fire Department and MNPD.
If passed, up to $202,600 will go toward Responders Engaged and Committed to Help (REACH), which will set up a non-police health response team through the fire department, and a $3.2 million grant will go toward MNPD's co-response model, Partners in Care. Unlike the REACH program, which is just getting its start this year, Partners in Care has been around since 2021 and pairs police officers with Mental Health Cooperative officers. "Out of the 3,400 crisis calls received since its inception, only 4 percent have led to arrests," Lt. Michael Gooch, MNPD Officer of Alternative Policing Strategies, told NewsChannel 5 back in July. "This achievement is largely due to the presence of mental health experts who skillfully deescalate tense situations."
THE MAYOR'S POLICY BRIEFING: LEAVE THE CAR AT HOME
Today, Mayor O'Connell's three transition committees will be giving a policy briefing in the Downtown Public Library at 1:30 p.m. His open invitation suggested attendees walk, run, bike, or bus to the event—anything besides taking a dreaded automobile.
"A big part of what we're going to talk about on Tuesday is how Nashville moves, and how we go about investing in a transportation infrastructure that benefits all Nashvillians," O'Connell said in his press release. "Our flagship library and bus station are centrally located in a compact downtown, and we invite you to consider transit as a way to save time and money, but also as a way to experience the convenience of the system."
If you can't attend in person, you can watch the briefing online on Metro Nashville's YouTube Channel.
✷ LOCAL GROUP PITCHES SPEEDWAY PLAN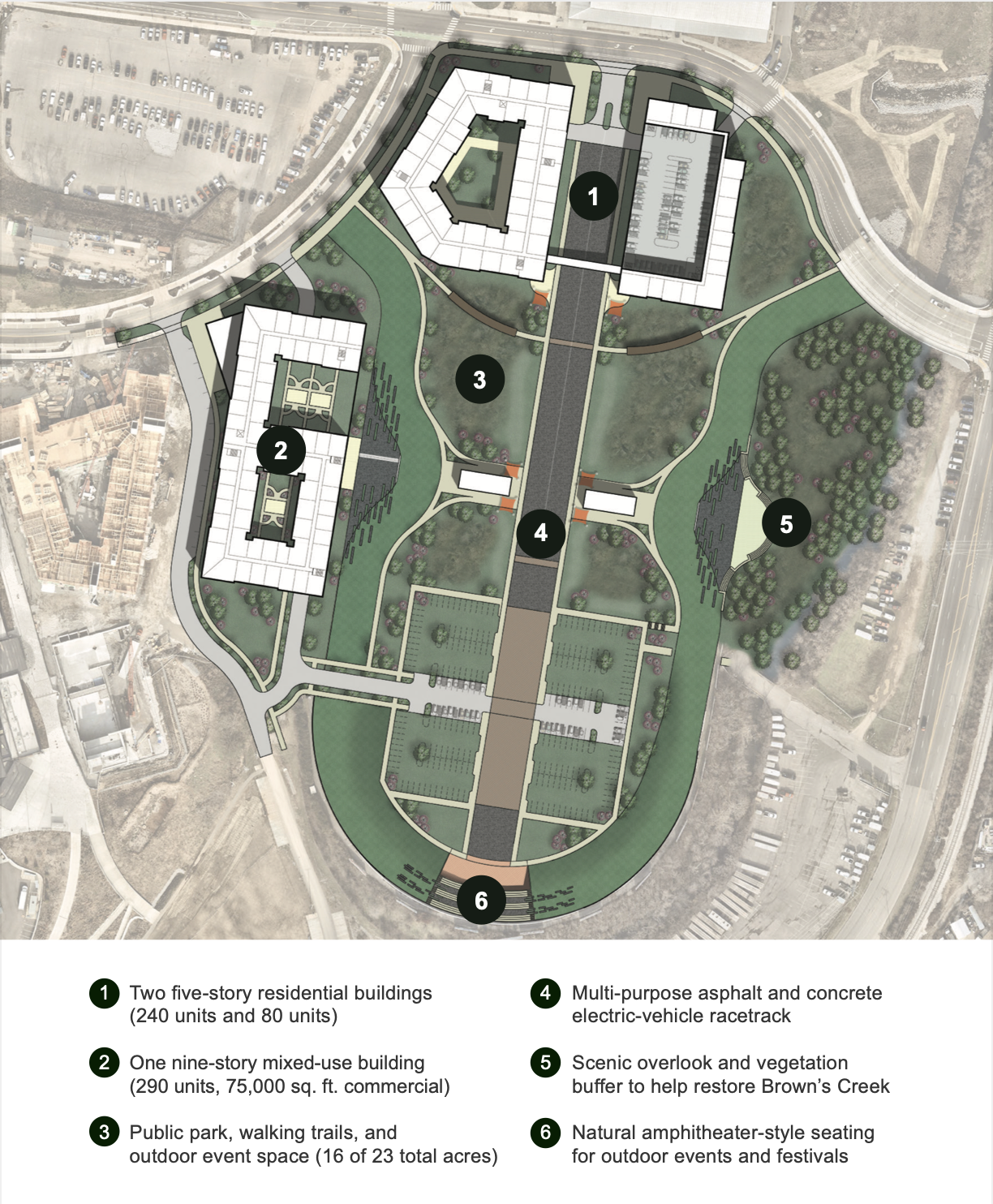 HEADLINES
Tennessee Supreme Court Justice Roger Page to retire in 2024 (Tennessean) Tennessee Supreme Court Justice Roger Page will retire next year, giving Gov. Bill Lee the opportunity to appoint the third jurist of his administration. Page announced Monday he will step down from the high court in August 2024.
Forbes, Good Housekeeping & Cindy Crawford are nuts for this Nashville mom's sprouted snacks (tennbeat) Laurel Orley has cracked her way into 5,000+ retailers nationwide including haute health food stores like LA's Erewhon to popular supermarkets like Publix.
Mt. Juliet gets federal lawsuit over food truck permit fees (Lookout) The Beacon Center, a Nashville-based free-market think tank, has filed a federal civil rights lawsuit against the City of Mt. Juliet over an ordinance that charges out-of-town food trucks more than it does food trucks based within the city.
Nashville has a new 'plant hardiness zone' (WPLN) For the first time in a decade, the U.S. Department of Agriculture has updated its guidelines for what plants can thrive in certain areas in the country. The department released a new map last week of "plant hardiness zones," which are based on the annual minimum temperature averaged over 30 years.
DEVELOPMENT
Garth Brooks on Friends in Low Places Bar (NBJ)
Westhaven developer breaks ground on Nolensville development (Post)

THINGS TO DO
View our calendar for the week here and our weekly film rundown here.
📅 Visit our On The Radar list to find upcoming events around Nashville.
👨🏻‍🌾 Check out our Nashville farmer's market guide and our 2023 southern festival guide and 🎥 2023 movie guide.
TONIGHT
🎸 Blues Traveler @ Ryman Auditorium, 7:30p, $30+, Info

🎺 Todd Day Wait @ The Underdog, 11:30p, Free, Info‌‌‌‌‌‌‌‌‌‌‌‌‌‌‌‌‌‌
+ Honky Tonk Tuesday afterparty, down the street

🎸 Honky Tonk Tuesday @ American Legion Post 82, 5p, Free, Info‌‌‌‌‌‌‌‌‌‌‌‌‌‌‌‌‌‌
+ two-step lessons @ 7p, The Cowpokes @ 8p
✹ WEEKLY FILM RUNDOWN: November 17-21
The latest releases and special screenings hitting Music City this week. For a list of new and upcoming films, check out our 2023 Movie Guide.
Napoleon Joaquin Phoenix stars as the OG "short king" in this biopic following the rise and fall of Napoleon's empire and tumultuous relationship with his wife Joséphine (Vanessa Kirby). Whether or not it's a return to form for Scott, the press tour is already the best thing he has done since Alien. Now playing in theaters.
Saltburn - Emerald Fennell follows up her Oscar-winning Promising Young Woman with this gutting horror-comedy of manners in which an Oxford student (Barry Keoghan) falls under the spell of his classmate (Jacob Elordi) and his aristocratic family while on vacation at their seemingly pastoral estate. Now playing in theaters.
Wish When a troublemaking anthropomorphic star answers a young girl's wish, they face off against a corrupt wizard king with the help of a talking goat in Disney's latest attempt to regain the magic. With Chris Pine and Arian DeBose. Now playing in theaters.
Dream Scenario Nicolas Cage plays a college professor who navigates the fickleness of fame when he inexplicably shows up in the dreams of everyone on the planet. Kristoffer Borgli has already made one of the year's best with Sick of Myself. Reviews indicate this one might somehow be better. Now playing at The Belcourt. An encore of Sick of Myself plays as part of a Borgli double feature on Tuesday.
The Man Who Knew Too Much Hitchcock's classic unites America's sweetheart Doris Day and "Aw-shucks" superstar Jimmy Stewart as a couple vacationing in Morocco who take matters into their own hands after their son is kidnapped. Part of The Belcourt's Restoration Roundup series.
The Texas Chainsaw Massacre and The Strangers @ Belcourt Midnight Movies Turkey's not the only meat on the menu this Friday at the Belcourt's screening of Tobe Hooper's classic slasher about a different kind of nuclear family. Saturday brings a chance to see the most tense home invasion movie of the last few decades. Come for Liv Tyler and Scott Speedman fighting off masked killers. Stay for the best use of Merle Haggard in the history of cinema.

📰 Check out the full newsletter archive here.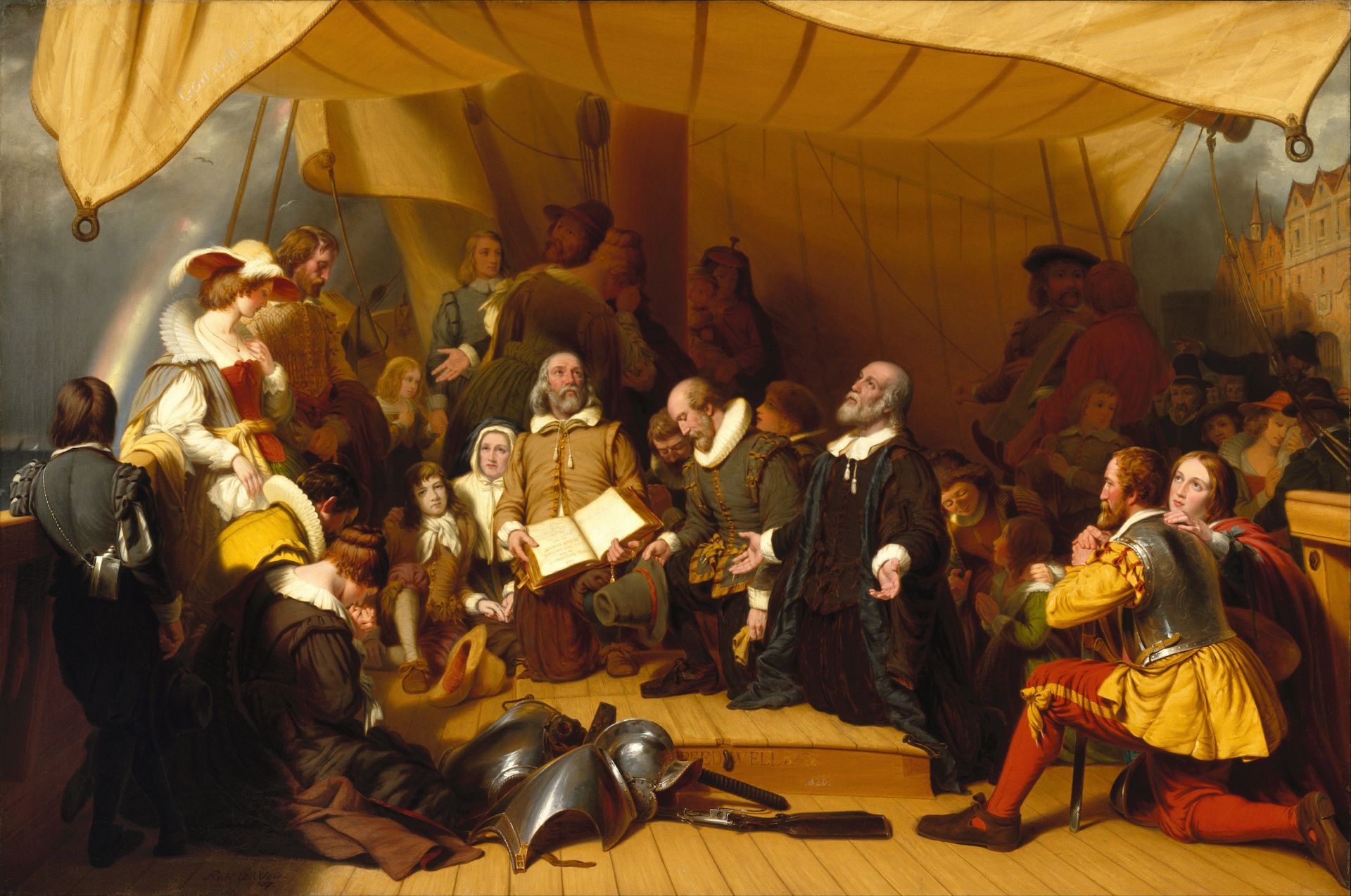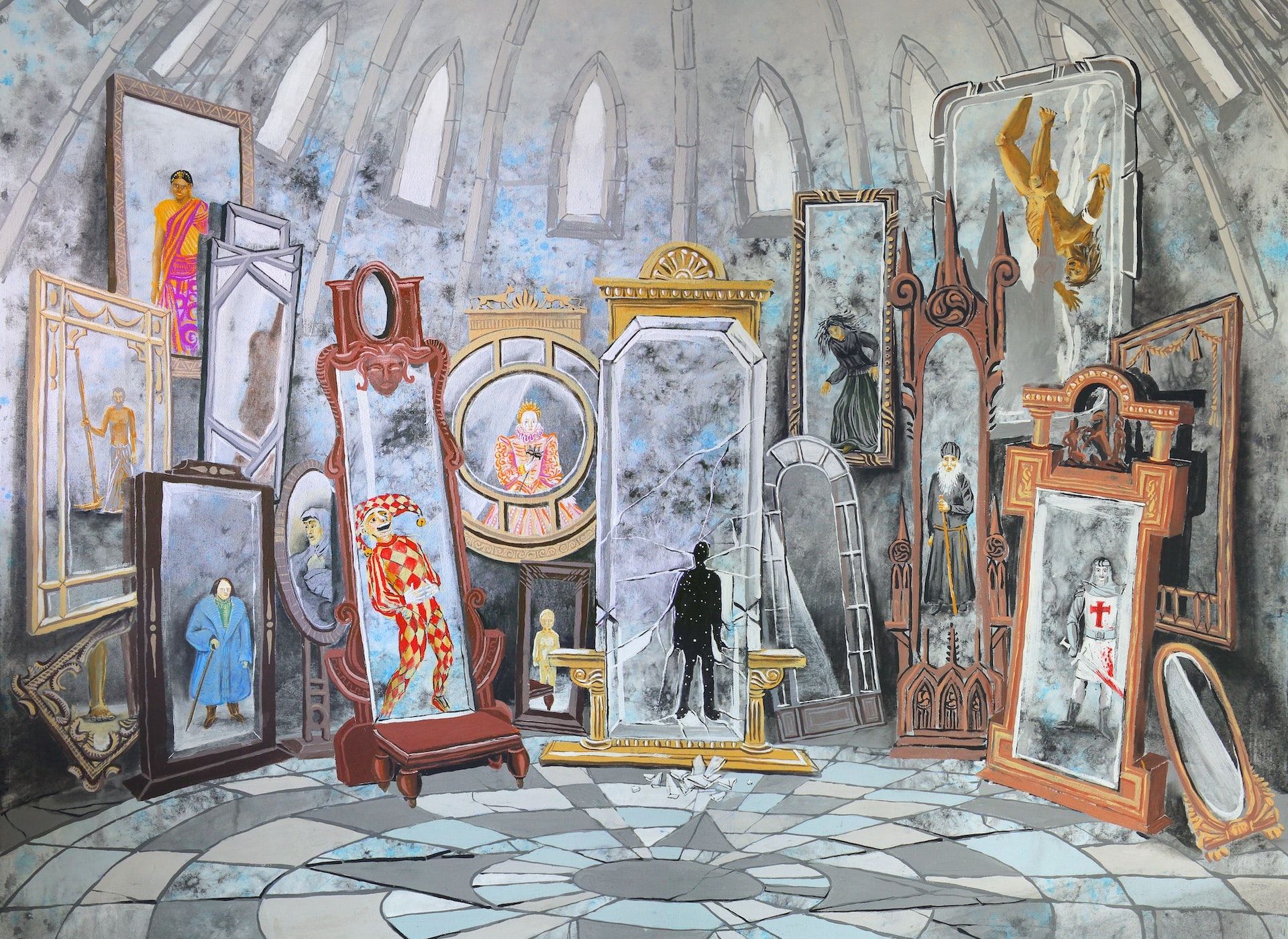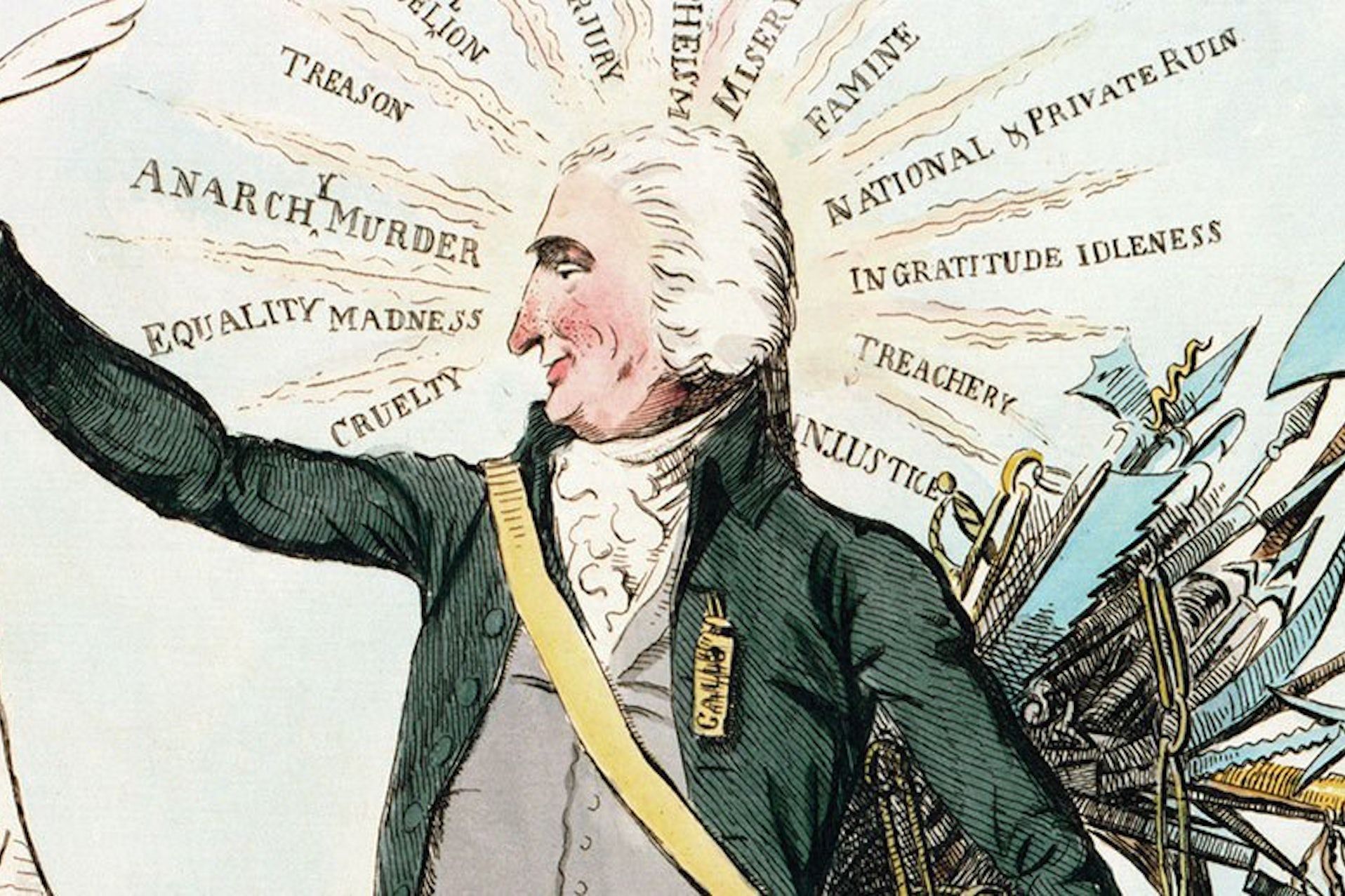 YOU MAY ALSO LIKE
🎉 Rediscovering the suburban roots of Taylor Swift, the world's biggest popstar, may be the city's only way to stave off its decline (Read)
🏟 Titans, Griz, Nashville SC, Preds, Dores, and Vols all in perennial sports purgatory (Read)
🛣 A collection of four short trips you can take around Nashville to get the most out of the Fall (Read)
🎞 The Pamphleteer's Fall 2023 Streaming Guide (Read)
And check out our podcast, YouTube, and article archive for more.