No. 612: The Edge of the World
📅 Today, Davis reflects on the West, Jerod offers up a defense of Taylor Swift, Megan recaps yesterday's media roundtable with the mayor, and we furnish our weekly film rundown.
Good afternoon, everyone.
Decamped to Orange County for the weekend to witness a wedding. Got a hotel down in Laguna Beach looking over the ocean. It's nice over here. I just walked to get a coffee and am now back at a makeshift desk listening to the waves and thinking about Alex Colville's painting Pacific.
I don't think it's coincidental that one of the world's most affluent areas rests at the end of the West. Go any further West from here and you're in the East.
For nearly three centuries, the westward expansion of American civilization shaped the culture and attitude of its people. Historian Frederick Jackson Turner calls this the Frontier Thesis, and it's best expressed through John Gast's painting American Progress. Boundless optimism and the prospects of freedom, wealth, and land urged those early settlers West.
In Gast's painting, they are led by Columbia—personified as a woman draped in Roman garb and trailing behind her a telegraph wire, representing the ideals of republicanism and progress.
Sitting here in this simple Laguna Beach motel, I can almost make out Columbia sitting on the beach, knees tucked to her chest, looking out over the ocean. She has reached the westernmost expanse of Earth. The virtues she represents are pooled behind her as if gravity drew them here.
Out here on the edge of the world, the local paper talks about all the expected things. One letter to the editor decries "white Christian patriarchy." Another declares that the chief end of the Laguna Beach community should be to combat climate change. This is not representative of all the views in this small, idyllic community, but it captures well the sentiment of the state and broader culture lacking frontiers, and instead, turning on itself.
The existential dread that accompanies the completion of what for so long defined you is captured well by Colville's painting of a man leaning against the doorframe, looking out over the ocean with a pistol on the table beside him. What now?
California has taken the gun off the table and put it to its head. As historian Arnold Toynbee would have it, civilizations do not die by murder, but from suicide.
Onward.

✷ NASHVILLE'S TAYLOR ERA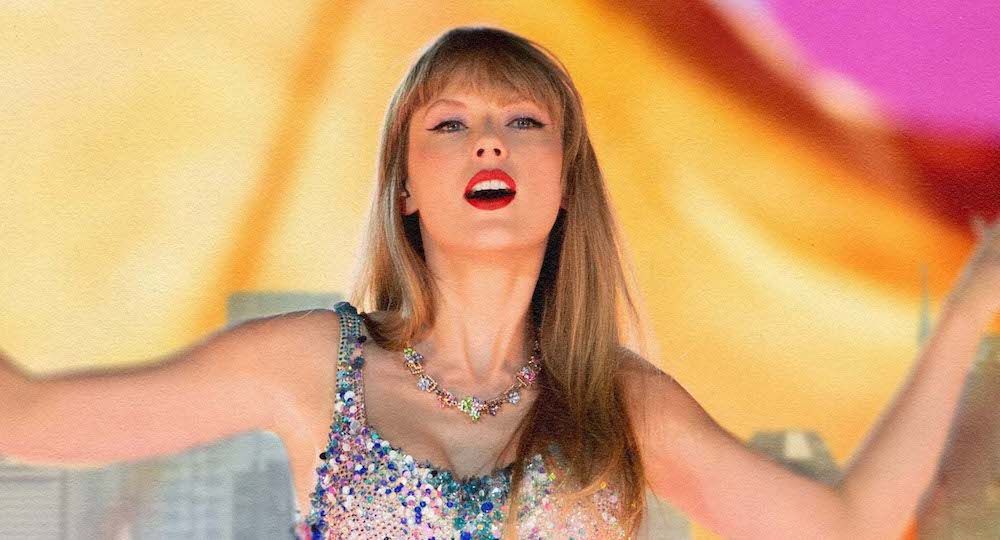 From Jerod Hollyfield
Long after Taylor Swift finished the final chords of the extended version of her breakup song "All Too Well" in her new concert film, The Eras Tour, I couldn't stop thinking about Jake Gyllenhaal. As even the most fair-weather of Swifties knows, the song is about her fleeting romance with the movie star a decade her senior that culminated with a stop at Hillsboro Village's Fido during Thanksgiving 2010.
But over the past four years as Swift cranked out three critically beloved megahit albums, embarked on a tour that boosted the U.S. GDP more than any action the Biden administration could imagine, and rewrote the rules of movie theater exhibition, Gyllenhaal seems locked in career purgatory, known mainly to Gen-Z as the orb-headed guy in the second Tom Holland Spider-Man movie.
Back in 2010, Gyllenhaal could have had his pick of anthem-generating girlfriends: Katy Perry, Adele, Nashville's own Kimberly Perry or Kesha. But nearly a decade and a half on, as the aforementioned pop-culture staples have fallen by the wayside, Swift has consistently supercharged her star power in ways unparalleled in any entertainment field. Though her rise was concurrent with Nashville's own transformation into a cosmopolitan destination, no one seems interested in examining how inexorably the city's reputation is intertwined with hers or the true catalyst for the unfathomable success of both: the cultural and political milieu of the Middle Tennessee suburbs.
Continue reading...

❏ THE MAYOR'S MEDIA ROUNDTABLE
At the end of yesterday's media roundtable, Mayor O'Connell was asked to look into MNPD's response time to press inquiries. Jerry Barlar, a veteran reporter at News 2, was particularly frustrated with the lack of timely information regarding crimes in Nashville. "We have issues where our producers have emailed Monday and Tuesday this week about incidents over the weekend with no response," he said.
Barlar indicated that the lack of response is a hindrance to getting important information out to the public. "Last night there was a homicide at 11:30," he continued. "I was told, at two o'clock, they had [a report of] Ebola where they were looking for someone. We could not get that information."
Much of the dilemma, said Barlar, lies with the public information officers (PIOs) who handle communication between MNPD and the media, the public, and other government departments. "There are three people, PIO positions, in the Metro Police Department with salaries topping over $400,000. We can only reach them, [if] it's a major event, between eight and five."
The mayor indicated that he wasn't aware of the issue, which Barlar said has been of increasing concern over the last two or three years. "I'm going to ask Katy [Varney, the interim Director of Communications] and her team to do some digging on the intermediate side, and we'll get an update to you later," said O'Connell.
SHOPPING MALL THEFT AND CAMPUS SAFETY
Earlier, when asked about shoplifting and crime on college campuses, Mayor O'Connell skipped over the thefts at the new Tanger Outlets in Antioch and Green Hills Mall and focused on the Belmont shooting. "We do not want to be in a scenario where people we know are threats, or are considered armed and dangerous," he began, then outlined: "One, is there a scenario where they should not be able to legally possess firearms, but two, there's a huge gap there, not just in the criminal legal process, but in the treatment and housing process as well."
O'Connell noted that he's had conversations with the state about the "disconnect between someone who is incompetent to stand trial, but not eligible for involuntary institutionalization."
#### FREDDIE FEARS STATE OVERREACH
Also on the press corps' mind was the topic of federal education funding. When initially broaching the subject, the mayor's main concern was whether the state could assure adequate funding without federal help. But in the middle of his response, he redirected his focus to possible state overreach. "I worry that a shift to state funding in an environment where we have seen the state [try] to apply education savings accounts, for instance, only to those jurisdictions that had said most vocally they did not want them."
PRIVATE PARTNERSHIPS TO ADDRESS HOMELESSNESS
With winter approaching, concerns about the city's homeless population were raised during the Q&A. According to the mayor, his office is looking at a long-term solution that would include public-private partnerships. "I feel confident that we've got a near-term solution which is governed by Metro Social Services," he said. "I think the ideal scenario is actually to get to an RFP [request for proposal] fulfilled by a provider that does this regularly."
HEADLINES
Tennessee Tourism asks for $9M budget increase for worldwide marketing (Center Square) Commissioner Mark Ezell said the push for European marketing is to help recover from tourism dollars lost during the pandemic. He said the state is 72% recovered compared to pre-pandemic tourism from Western Europe but the 28% loss means $20 million in annual taxes for the state.
Tennessee's military department is planning to fund flood preparedness tech (WPLN) The Tennessee Department of Military requested about $5 million during a budget hearing with Gov. Bill Lee last week to develop "flood preparedness tools." There are two tools.
TN Commissioner asks for mental health professionals in every school, similar to SROs (WKRN) Williams said they currently have behavioral health liaisons in 333 out of 1,900 schools, and her team has seen improvements in student performance. The department has spent $28 million in state and federal funds to bring this initiative to current levels and would need about $120 million to fully fund it.
Turkeys scratch up East Nashville cars, TWRA explains why (WSMV) Residents near Shelby Park say the animals have scratched up car doors and bumpers. They said it's happening in neighbors near Shelby Bottoms Park. People are catching turkeys scratching up car doors and bumpers.
DEVELOPMENT

THINGS TO DO
View our calendar for the week here and our weekly film rundown here.
📅 Visit our On The Radar list to find upcoming events around Nashville.
👨🏻‍🌾 Check out our Nashville farmer's market guide and our 2023 southern festival guide and 🎥 2023 movie guide.
TONIGHT
🎻 Copland, Pizzolla, and Estèvez @ Schermerhorn Symphony Center, 7:30p, $25+, Info
+ Giancarlo Guerrero: conductor, Aquiles Machado: tenor, Juan Tomás Martínez: baritone
⚓️ Yacht Rock Revue @ Marathon Music Works, 8p, $47, Info
🦅 The Eaglemaniacs @ 3rd & Lindsley, 8p, $20, Info
+ The Music of Don Henley and The Eagles
🪕 The Cowpokes @ Acme Feed & Seed, 12p, Free, Info
🍀 Live Irish Music @ McNamara's Irish Pub, 6p, Free, Info
🎸 Kelly's Heroes @ Robert's Western World, 6:30p, Free, Info
✹ WEEKLY FILM RUNDOWN: November 17-21
The latest releases and special screenings hitting Music City this week. For a list of new and upcoming films, check out our 2023 Movie Guide.
May December Indie legend Todd Haynes (Far from Heaven, Carol) presides over his latest smart melodrama in which a cradle-robber tabloid fixture from the lates 90s (Julianne Moore) has to reopen old wounds when a TV actress playing her in an upcoming movie (Natalie Portman) sets up shot in Savannah to research the role. Moore has remained Haynes's perennial muse for three decades, so expect nothing short of magnificence from their latest collaboration. Now playing at the Belcourt before its Netflix premiere next month.
Thanksgiving Fans of Eli Roth have had the pipedream that his sixteen-year-old fake trailer from Quentin Tarantino and Robert Rodriguez's Grindhouse about a killer dressed as a pilgrim slicing his way through modern-day Plymouth, Massachusetts, would become a real movie. Today is the day. Roth has hands down been America's smartest and best horror director since the days of Hostel. His latest is bound to be an endlessly rewatchable holiday classic. Now playing in theaters. ,
Next Goal Wins New Zealand's national treasure Taika Waititi (Thor: Ragnarok, Jojo Rabbit) offers his take on the true life story of American Samoa's football club and how they beat their reputation as the worst sports team in the world with the help of a grizzled loser of a coach (Michael Fassbender). It's sure to play around with the white savior trope, but with Waititi in charge, it'll also be more hilarious than preachy. Now playing in theaters.
Trolls Band Together Not only are Anna Kendrick and Justin Timberlake back as your most horrifically lovable childhood toys, but they've reunited NSYNC as the latter's long lost band of brothers. These movies have always been five cuts above in quality than they had any right to be. Take the family for a post-holiday respite and spend the next day gripped by the sheer millennial terror of how much of your life has already passed. Now playing in theaters.
See the full list

📰 Check out the full newsletter archive here.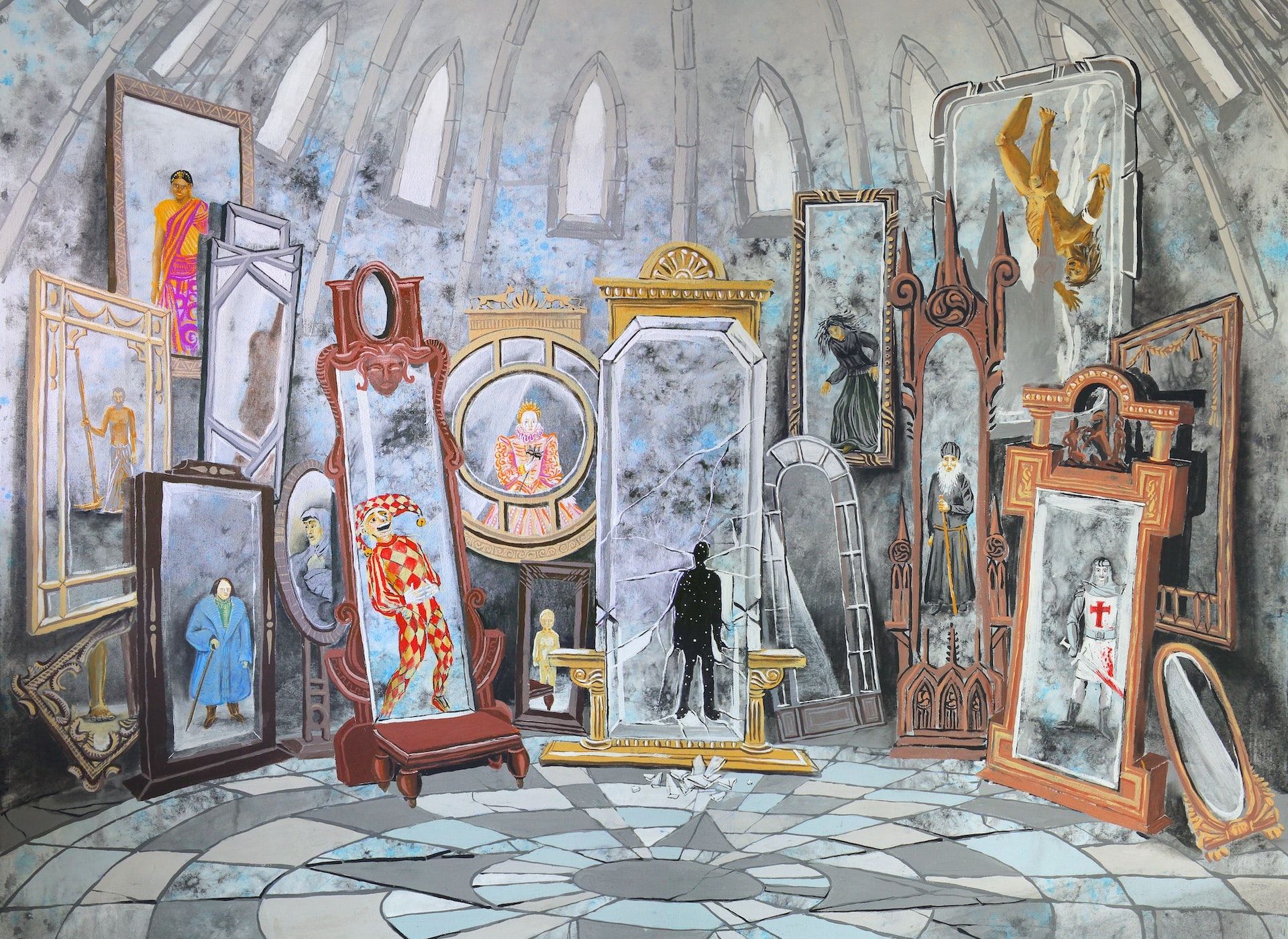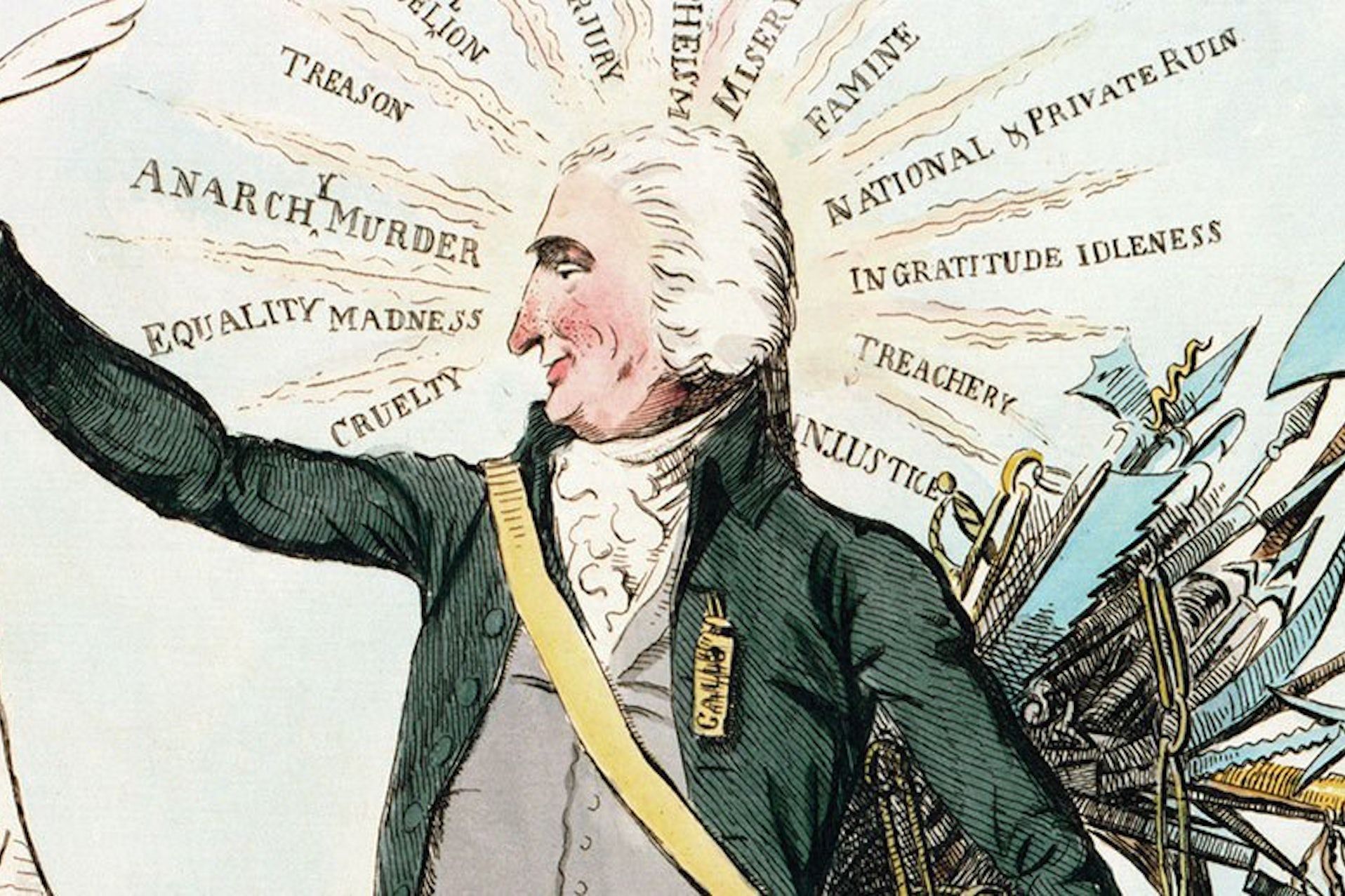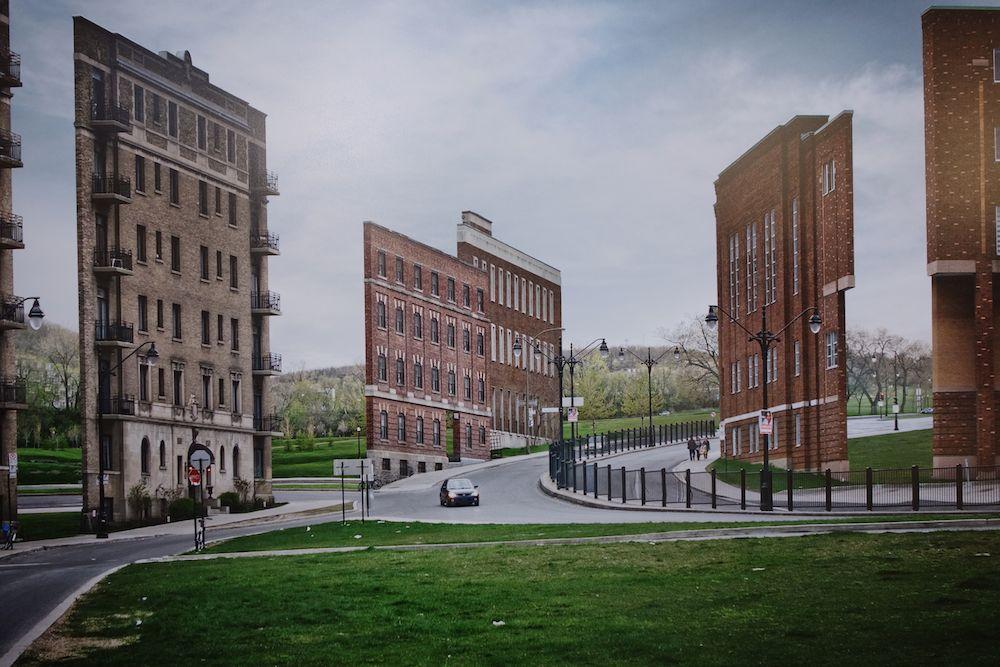 YOU MAY ALSO LIKE