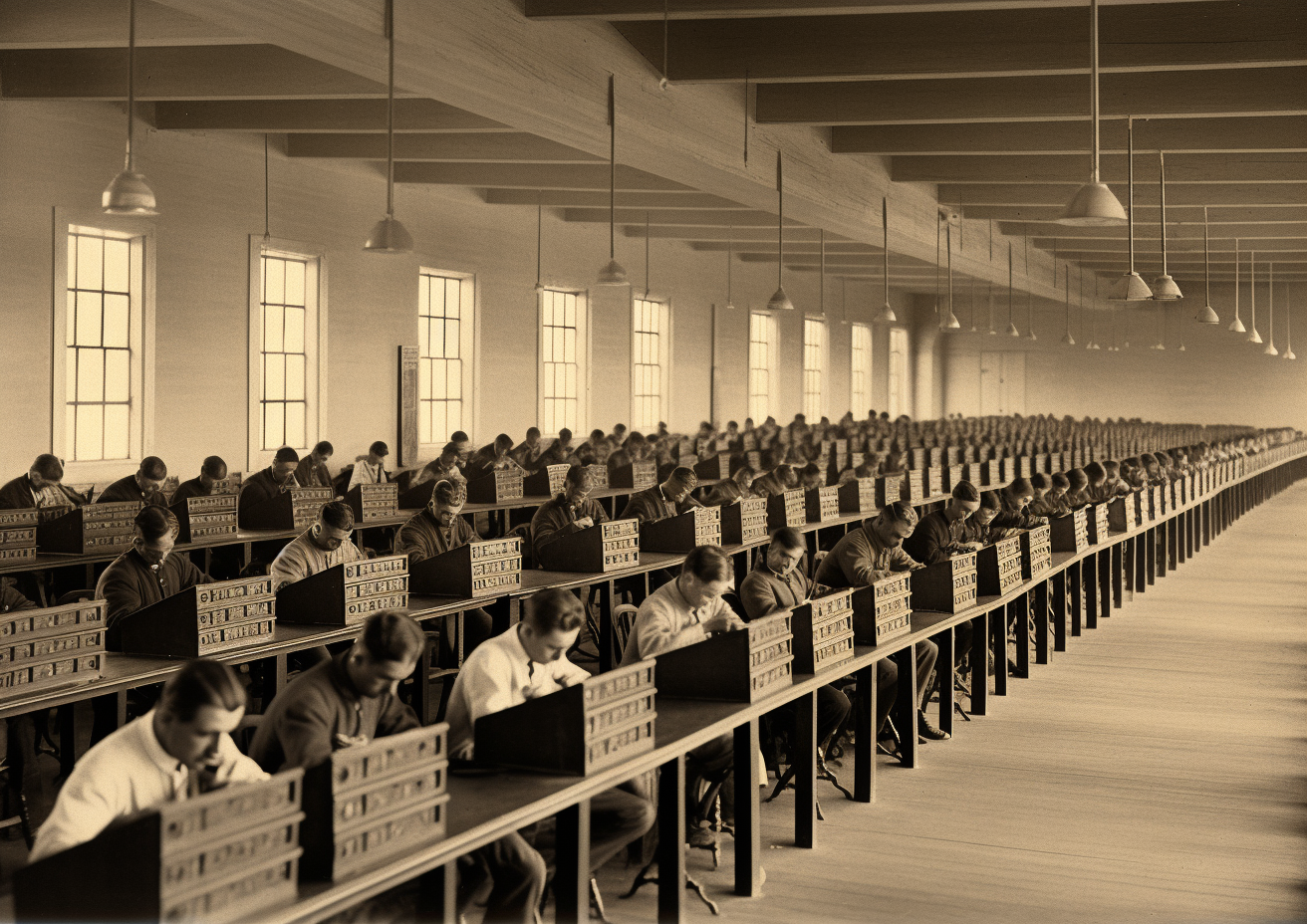 No. 553: For whom the mayor speaks
📅 Today, Davis talks about how boring Freddie O'Connell is, Valerie seeks out the best rum cocktails, Megan drills into some exchanges from last night's mayoral debate, and Jerod furnishes his weekly film rundown.
Good afternoon, everyone.
One thing is clear when you listen to Alice Rolli and Freddie O'Connell go back and forth on the debate stage: Rolli speaks to voters, and O'Connell speaks to bureaucrats.
That O'Connell has been received as a kind of messianic candidate strikes me as odd because once you peel back the savvy campaign image he's cast for himself, what you find is just another regular, establishment bureaucrat with very few ideas and a lot of experience in the art of saying absolutely nothing when asked a fairly direct question.
For example, when David Plazas asked the two candidates about installing SROs in every school, O'Connell ignored that part of the question entirely, instead laying out his invective against the state for overreach. Rolli succinctly indicated her support for SROs.
Here is a perfect example of how Rolli speaks to voters' concerns (the safety of their children) and how O'Connell, instead, panders to the yawning city establishment who, as I've discussed before, neglect concerns of this variety as a sort of status flex which masks their own cowardice.
This observation was solidified for me as I watched NewsChannel5's last mayoral debate from the Brad Paisley and Kimberly Williams-Paisley Ballroom outside the Fisher Center for the Performing Arts last night. I'd shown up late, you see, and was sent to the "overflow room" so as not to disrupt the broadcast. The ballroom was overwhelmingly filled with Rolli supporters.
O'Connell spent most of the forum name dropping and talking about his decade of serving in Metro government when he wasn't laughing nervously in response to criticism. Rolli addressed questions simply, directly, and clearly.
Rolli is the candidate who will suffer more from low voter turnout. The highly engaged base O'Connell relies on is intimately tied to the teetering Metro leadership that has, over the years, overseen the decline of this city in almost every single metric related to citizen's quality of life.
Accustomed as he is to deflecting criticisms and reframing them by pointing how much more he's going to pay the people under scrutiny, it's hard to imagine what, in practice, O'Connell will bring to the table that hasn't already been tried. Less a visionary leader, more a custodian of decline.
In other quick news, early voting starts today for the Metro General runoff (vote for Alice Rolli) and the public safety special session has adjourned until Monday.
Onward.
🗳️
Voter Guide Be sure to check out our voter guide, complete with information on candidates, important dates, and more. (View)

❏ NASHVILLE'S BEST RUM COCKTAILS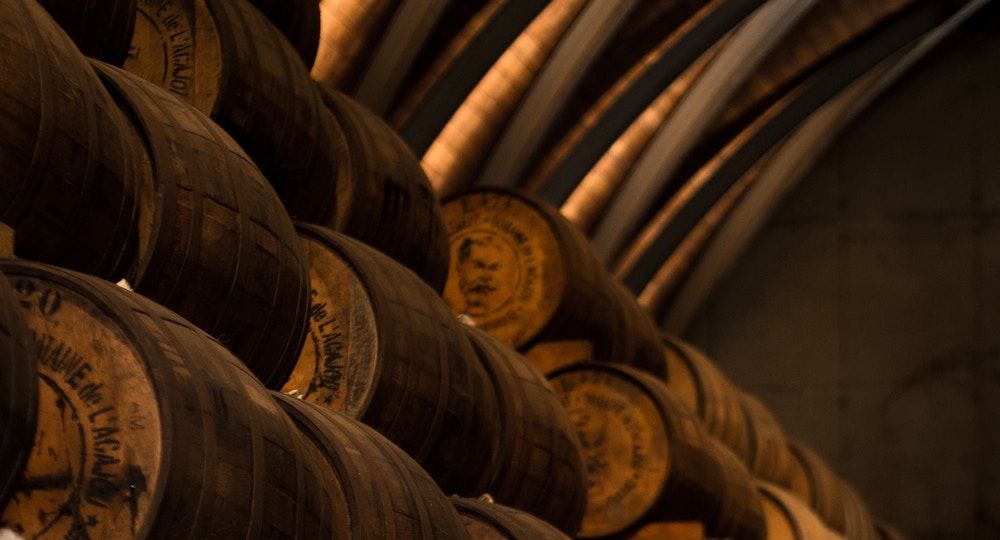 From Valerie Malfy
It's not the easiest feat to find a menu with multiple rum cocktails on it. That is, unless you're at an establishment with a certain theme that showcases the spirit. They're more prevalent in the summer, sure, that fact prompting the very timing of this article, but as a rule, they're often kept to just one or left off the list altogether.
There are a few likely reasons for this apparent running from rum. Perhaps the person designing the list has a lack of knowledge or experience mixing with it. After all, there are arguably fewer classics to use as templates or inspiration. Or maybe it has to do with the fact that when you look at the sales figures, in a city like Nashville with a devotion to other spirits (specifically bourbon and whiskey), rum drinks just don't keep the lights on (tiki bars excluded).
Rum is made from sugar—more specifically, the molasses or syrup that exists as a byproduct of making sugar. Naturally, it's a sweeter thing than gin, vodka, or bourbon, but drinks using it need not be syrupy or fruit-laden. Rum cocktails are downright wonderful when done properly.
Here are some of the best in the city.
Continue reading...

❒ RUNOFFS COMMENCE
Early voting for the Davidson County runoffs kicks off today. On the ballot are the mayoral candidates, four council at-large positions, three District council positions, and a state House seat in District 51.
Last night Alice Rolli and her opponent, established progressive Freddie O'Connell, returned to Belmont's campus for the final mayoral debate. Local outlets News Channel 5 and the Tennessean moderated the event, which they hosted alongside American Baptist College and the League of Women Voters of Nashville. Here's a quick recap of the event, which you can watch in full here.
ROLLIN' WITH THE POLITICAL PUNCHES
"We need an education mayor. Karl Dean was the last one," said Rolli, addressing Nashvillians' number-one concern. "Ten years ago, 40 percent of our kids were reading on grade level."
Addressing the need for school choice, she called out O'Connell for his own hypocrisy. "I want parents in our county to have the same choice that Freddie's children have," She said. "Freddie's children are zoned for a school that he does not send them to. He sends them to a different school. And yet… we continue to tell certain communities in Nashville that their kids, if they can't provide their own transportation, need to stay at a school."
We have 19 schools today in the bottom 5 percent of our state, and 11 of them have been there since 2015. We've proposed that if your child is zoned to one of those schools and you're not able, like Freddie is, to drive your kids to a successful school, that we will provide that transportation assistance option so that you and your family can go to a publicly funded school within our county so that we can keep you here, and we can make sure that your child is successful.
For his part, O'Connell has proudly accepted the endorsement of the entire MNPS school board; a body that has repeatedly opposed both school choice and charters.
ROLLI DELIVERS A BLOW TO THE BUREAUCRACY
Rolli continued to fortify the education cornerstone of her platform by addressing MNPS' incessant lockdown policy, which ultimately led to a decline in student performance. "A state law had to be passed when the needs of parents were being overridden at every turn by a bureaucracy committed to not listening to parents," she said. She went on to point out the obvious–-Nashvillians wouldn't be appealing to the state if local officials listened to their constituents. "If our city runs well, the state will manage itself."
"Alice has just said that the appropriate thing for Nashvillians to do is not to use our authority under our existing charter to do things like set our Metro Council size, it's to go ask the state to override our local elected officials," O'Connell scoffed.
The council member was referring to the ongoing battle between Metro and the state while ignoring Rolli's reasoning about why that battle is taking place: the unresponsiveness of local government.
This mirrors a similar, dismissive decision the Metro Council made in response to a petition filed in 2020 attempting to repeal the 34 percent property tax increase. In 2022, the council adopted a Charter Amendment, making it exponentially more difficult for citizens to file petitions. O'Connell voted in support of the measure.
FINAL ROUND: LEFT HOOK, RIGHT HOOK
In his closing remarks, O'Connell took a swipe at his opponent:
I love Nashville, and that's why I've worked so long on ensuring that we have the tools to build a better future. For me, that doesn't mean investing in a team that has connections to shadowy right wing groups, it doesn't mean taking radical anti-tax pledges, it means looking towards the future in a way that shows consensus.
Following O'Connell, Rolli opted to gloss over the insult, instead expressing her skepticism of handing over the key to the city to another Metro insider: "Three times in a row, in the last eight years, we've moved a desk from the city council to the mayor's office," she stated. "And in that time, things… have gone downhill. Our crime is up, our tax rate per capita is 70 percent higher, and our schools are declining both in their results and in the number of families choosing [them]."
HEADLINES
House-Senate impasse continues as senators adjourn until Monday (Lookout) Senators approved four bills requested by Lee, including a $30 million spending measure, then adjourned until Monday at 4 p.m.
Nolensville loses to California in elimination game (WSMV) The team from California representing the West Region won Wednesday night's elimination game 5-3. This was the third straight year that Nolensville took at team to Williamsport, which is a record for the tournament.
Sumner County Schools supports sheriff's plan to add 13 more SROs to district (WKRN) Sumner County has at least one SRO in every school, but Sheriff Sonny Weatherford told News 2 in July he wanted to create an additional 13 positions to increase coverage and add substitute officers in case of absences.
DEVELOPMENT

THINGS TO DO
View our calendar for the week here and our weekly film rundown here.
📅 Visit our On The Radar list to find upcoming events around Nashville.
🎧 On Spotify: Pamphleteer's Picks, a playlist of our favorite bands in town this week.
👨🏻‍🌾 Check out our Nashville farmer's market guide and our 2023 southern festival guide and 🎥 2023 movie guide.
TONIGHT
🎸 The Teskey Brothers @ Ryman Auditorium, 8p, $35+, Info
+ Australian blues rock band

🎸 The Goo Goo Dolls and O.A.R. @ FirstBank Amphitheater, 7p, $55+, Info

🪕 Fast Track @ Station Inn, 9p, $20, Info

🪕 The Cowpokes @ Acme Feed & Seed, 12p, Free, Info
🎙 Live Irish Music @ McNamara's Irish Pub, 6p, Free, Info
🎸 Kelly's Heroes @ Robert's Western World, 6:30p, Free, Info
✹ WEEKLY FILM RUNDOWN: National Cinema Day Edition
The latest releases and special screenings hitting Music City this week. For a list of new and upcoming films, check out our 2023 Movie Guide.
In honor of the second annual National Cinema Day, tickets at most theaters are $4 this Sunday for any format (IMAX, Dolby, 3D), including at the Belcourt. Summer's biggest hits like The Little Mermaid, Asteroid City, and Spider-Man: Across the Spider-Verse return while Barbie, Oppenheimer, Teenage Mutant Ninja Turtles, and Meg 2: The Trench continue their blockbuster runs.
Lovers on the Lam @ The Belcourt (August 12-September 4) Nashville's arthouse says farewell to the summer with its last special event of the season. Watch some of cinema's finest crime romances from the game-changing Bonnie and Clyde and lightning rod Natural Born Killers to underseen gems like Steve McQueen vehicle The Getaway. This weekend brings the wildly neglected sharpshooters-on-the-road 50s noir Gun Crazy.
Gran Turismo The year's latest video game adaptation has gotten solid reviews for its take on the true story of a teen console junkie (Archie Madekwe) hired by a down-on-his luck entrepreneur (Orlando Bloom) to compete in a real-life race with the help of a grizzled trainer (David Harbour). From District 9 director Neill Blomkamp. Now playing in theaters.
Passages The life of a gay artsy couple is thrown into tumult when Martin (Bond's Ben Whishaw) has an affair with Agathe (Adèle Exarchopoulo) after they meet on his latest film. It may seem like another disposable social justice film, but Ira Sachs has proven himself one of America's most subtle filmmakers who is never afraid to challenge his audience's sensibilities –no matter what side of the aisle they fall on. The pick of the week.
Retribution Liam Neeson plays a Wall Street dad who must protect his kids when a mad bomber traps them in his sports car. Neeson has fallen victim to the law of diminishing returns as of late, but him leading a Speed knockoff seems like a perfect distraction for the final days of summer. Now playing in theaters.
Golda Set after the Yom Kippur War, this thriller features Helen Merrin as Prime Minister Golda Meir and, from all accounts, the type of by-the-numbers approach one would expect from a late August prestige pic. Now playing in theaters.
Jurassic Park 3D: 30th Anniversary No Hollywood blockbuster has rivaled Steven Spielberg's classic meditation on scientific ethics and fatherhood or had more impressive special effects that continue to look better than anything released in its wake. Go back to a time when the movies meant something. Now playing in theaters.
The Hill When real-life baseball player Rickey Hill (Colin Ford) becomes a baseball prodigy despite his degenerative nerve disorder, he opens a rift with his preacher father (Dennis Quaid) that may never be mendable in this faith-adjacent drama. Now playing in theaters.

📰 Check out the full newsletter archive here.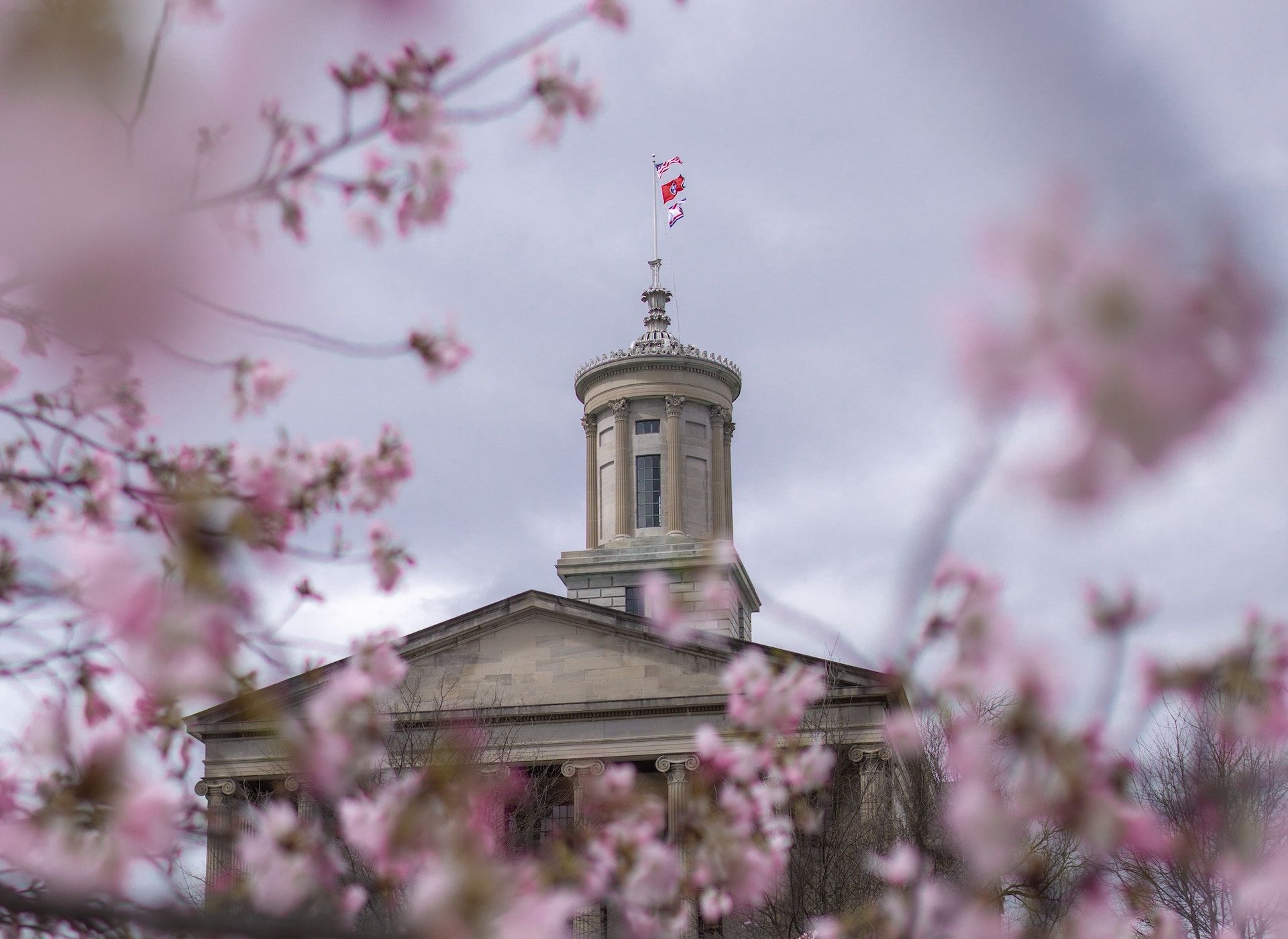 YOU MAY ALSO LIKE