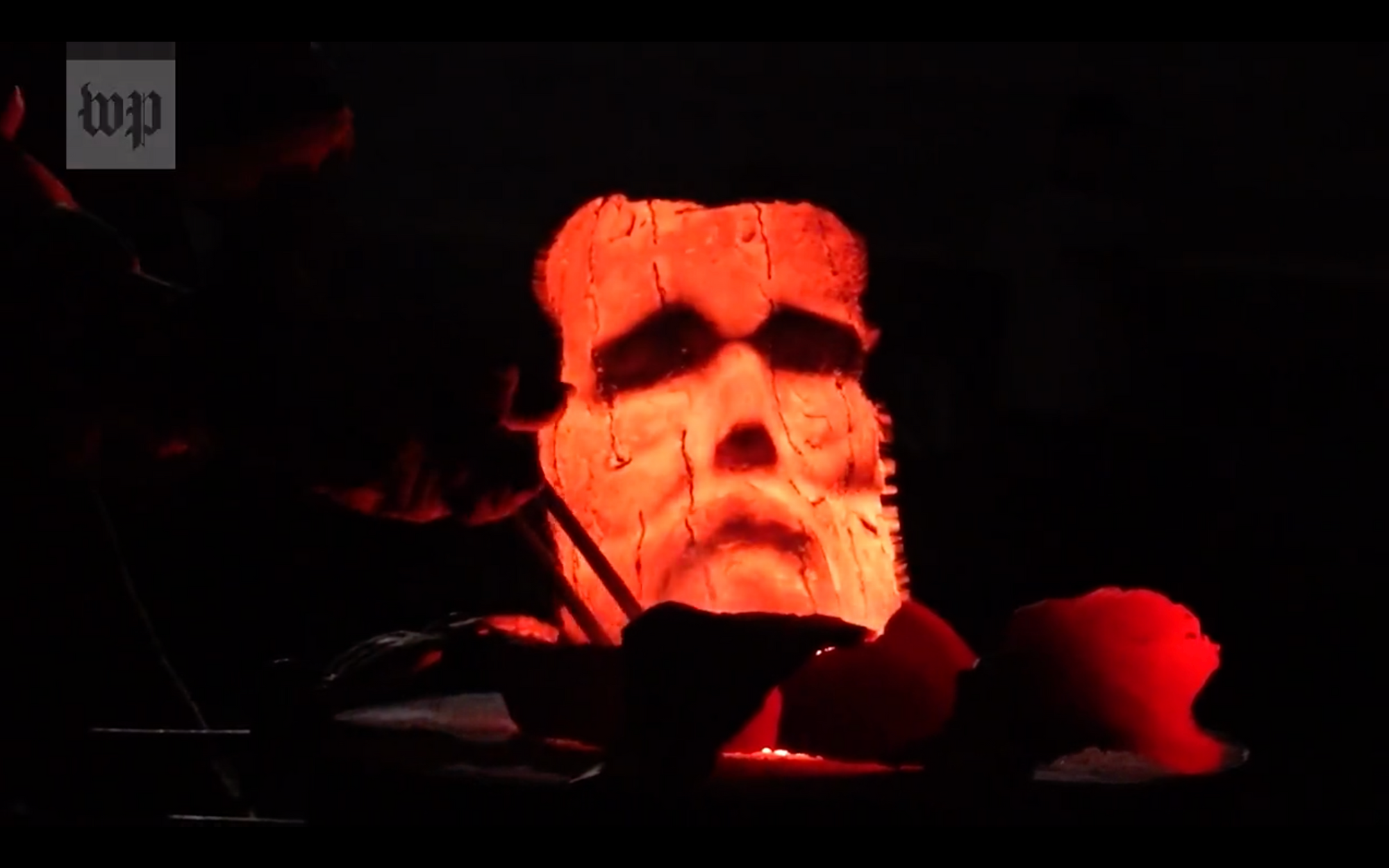 No. 597: History Must Repeat Itself
📅 Today, Davis talks about the past, Tyler runs down the latest from the mayor's office, and Jerod offers ten classic Halloween movies and his weekly film rundown.
Good afternoon, everyone.
Soon after hitting send on yesterday's newsletter about the loons in East Nashville changing the name of Forrest Avenue to Forest Avenue, the Washington Post released footage of the Robert E. Lee statue formerly stationed in Charlottesville being melted down.
There are a lot of obvious things to say about all this, and frankly, it's difficult for me to write clearly about. I owe my last name to men who journeyed across the Atlantic in the 17th century and, through successive generations, carved out a civilization against the wilderness that was then America.
I am proud of this fact, and when considering how easy my own life has been as a result, humbled by the courage they and others exhibited. I work daily to keep that spirit alive in myself, so to see figures like Lee who were exemplars of it so wantonly discarded makes me emotional.
The South is distinct from the rest of the nation because it is the only region that has had to suffer the consequences of its actions. Having witnessed, learned about, and in many cases, been directly complicit in some of the county's most maligned moments, those of Southern stock feel shame and guilt on a level that the rest of the country simply does not.
Drive around Nashville and you can still see the scars from the Civil Rights movement and Civil War—artifacts absent from wealthier enclaves like New York City, Chicago, Los Angeles, and the Bay Area. Look at this map of graveyards across the United States and notice where they cluster. Consider that the hard lessons the South has learned might proffer a different view of America, one more grounded in reality, and thus, more resilient.
As the effort to purge Americans of any connection to their heritage continues and history is rendered in increasingly Marvel-like factions of good guys and bad guys, Lincoln—the one on whose shoulders this entire culture war rests—will inevitably fall too. At that point, what will remain?
Onward.

☁︎ THE HALLOWEEN TEN REVISITED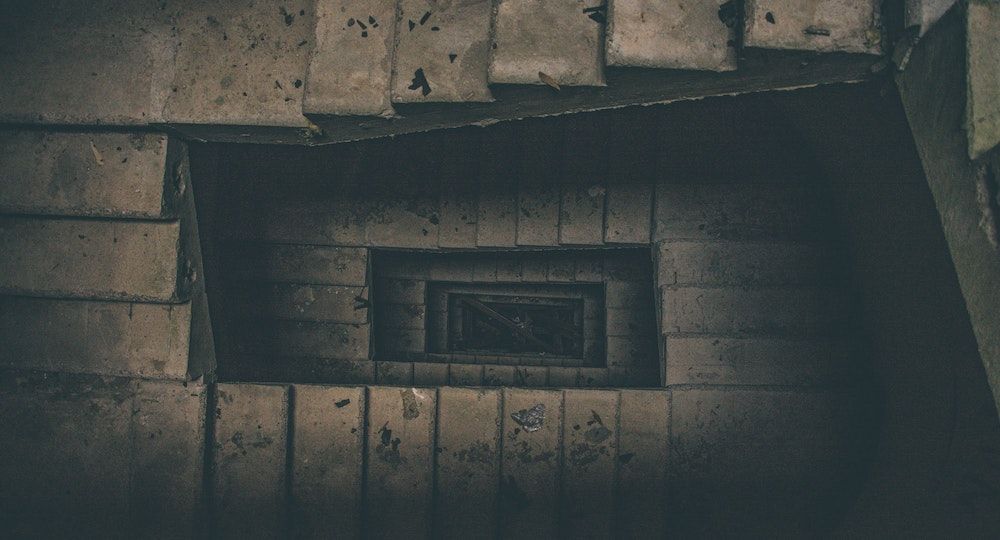 From Jerod Hollyfield
The horror film was the terrain of easy Hollywood money and indie breakthroughs long before the days of Michael and Jason. The success of Dracula and Frankenstein saved Universal Studios from oblivion in the early years of the Great Depression while New Line Cinema may have never brought the likes of The Lord of the Rings to the screen without its early days as the "House that Freddy Krueger built."
Though the genre has become a trendy focus for academics and hipster online essayists over the past thirty years, it has been unable to fully rise from the pop-culture dregs in the minds of the moviegoing public. Yet, the genre has always proven a fertile ground for reflecting the anxieties and repressed fears of a nation during its most tumultuous moments.
When AMC's FearFest and Freeform's umpteenth runs of Hocus Pocus and Beetlejuice go stale, here are ten of the best under-the-radar American horror films from the past fifty years to inject some new blood into seasonal viewing.
See the full list

❏ THE GOOD, THE BAD, AND THE FREDDIE
Freddie O'Connell has only been mayor for a month and yet he seems to have settled into the position comfortably. He moved up his weekly press meeting to Thursday morning to address many of his immediate priorities—including joining an interfaith panel discussing the impact of the ongoing Israeli conflict on Nashville citizens, and the rise of "Islamophobia and anti-semitism" that has emerged as a result of it, saying that his administration has "no tolerance for hate or hate speech."
He rightly acknowledged this week's award that went towards Nashville first responders. The First Responder Children's Foundation in New York City honored several Nashville officers for valiant efforts earlier this year in bringing a swift end to the Covenant shooting in March. Officers Michael Collazo, Jeffrey Mathes, Ryan Cagle, and Zachary Plese, paramedic Paul Gilmer, and dispatcher Jeffrey Bolin all received awards on Wednesday as part of the foundation's annual National First Responders Day ceremonies.
IMAGINE THERE'S NO PARKING, ITS EASY IF YOU TRY
This week has likely proven exhausting. Between commitments shifting his schedule, the grand opening of the new Nashville Rescue Mission location for women and children, and the manhunt for his police chief's son, one can imagine he wouldn't have the energy to equivocate on the city's rapidly proliferating parking issues. But that certainly didn't stop him.
He fully acknowledged that the city's addition of hundreds of new parking meters, tripled enforcement staff, and punitive ticket fines are harming local musicians, tourists, and residents and making it more frustrating for Tennesseans to access the city, but was happy to praise the convenience of the new cashless payment systems and lower street parking prices, calling it "relatively easy to pay for" and feeling overjoyed that he "hasn't had to carry quarters in a while."
AUTONOMOUS VEHICLES ARE ALMOST HERE
Speaking of cars, we've known for a while that autonomous vehicles are coming to Nashville. The ride-hail company Cruise began testing its few vehicles in Nashville in July, and now they're preparing a larger rollout. A representative from Cruise spoke on Thursday evening before the Vision Zero Advisory Committee, attempting to impress his company's extensive safety record and regulatory practices upon the city.
There are certainly a number of hurdles the company will have to jump through to impress those skeptical of self-driving cars. Cruise has already faced having one of its permits revoked by the California Department of Motor Vehicles following a fatal collision incident with a pedestrian.
The company offered a lengthy presentation just going over the multitude of safety features and redundancies in their cars, promising that the Nashville rollout will be slow—as only ten to fifteen vehicles are scheduled to start testing this year. It also promised that its self-driving cars are limited to traveling below 35 mph, meaning they cannot operate on highways or near airports, and cannot travel on private property. It is promising a "slow ramp up, guided by safety."
YOUR LAST CHANCE TO SPEAK UP
Those wishing to offer feedback during the open comment period for Mayor Freddie's Climate Adaptation and Resilience Plan only have a few more days until it closes on October 31. As we previously noted, the 172-page document layouts out dozens of climate proposals and strategies for the city, including the creation of a Sustainability Advisory Committee, the installation of solar on Metro sites, streetlight upgrades, and a C-PACER program to give commercial developers incentives to introduce "sustainable and resilient" solutions.
Read more on the demise of Pink Energy, the CARP draft, and submit your comment on the Metro Nashville/Davidson County Climate Adaptation and Resilience Plan Comment Form.
A CREEPY PIECE OF TENNESSEE HISTORY
If you don't mind a 45-minute drive north to Adams, Tennessee, this weekend marks the last weekend of the annual Bell Witch Fall Festival. Saturday's sold-out performance of Spirit: The Authentic Story Of the Bell Witch is closing out the month-long theatrical festival, which has become an annual celebration of one of the most famous and disturbing supernatural events in our state's history.
The full story of the Bell Witch is too long to elaborate upon here, but the story of a remote Tennessee family being tormented by a horrific supernatural entity unto death in 1817 has become a highly documented and popular American folklore tale. While the major festivities are already sold out, the Historic Bell Witch Cave Tour offers regular history tours for those brave enough to traverse caverns and burial sites that are allegedly still haunted by the creature.
If you want a scare closer to home, try visiting the Andrew Jackson Hermitage, which is reportedly one of the most haunted buildings in the state of Tennessee—with guests claiming that the former president's ghost still wanders the halls and grounds. Here is a larger list of haunted tourist sites in the state.
HEADLINES
October dominates Nashville tourism (Axios) Setting aside pandemic years 2020 and 2021, when tourism cratered, October has been the best tourism month every year since 2013. Last October, Nashville reached a milestone when it eclipsed 900,000 hotel room bookings for the first time in a single month. There were 938,962 hotel rooms sold.
AG Skrmetti Sues Biden Administration Over Withheld Federal Funds During Abortion Battle (Star) After the Biden administration bypassed the State of Tennessee and decided to give the state's Title X funding directly to Planned Parenthood in September, Tennessee's attorney general is taking action.
Environmental Protection Agency sued over Oak Ridge landfill for radioactive waste (Lookout) The Environmental Protection Agency is illegally withholding records that could shed light on why it approved plans by the Oak Ridge National Laboratory to build a radioactive waste landfill over the objections of senior government officials, an environmental group claims.
State receives $5.4M for overdose prevention (Post) The Tennessee Department of Health will receive $5.4 million to fund efforts to address opioid overdoses from the CDC.
DEVELOPMENT
'Show Stop' Will Bring Live Music To Arcade Alley In Nashville (Now Next)
Nashville bank to sell for $344M (Post)
Cummins Station site listed for sale (Post)

THINGS TO DO
View our calendar for the week here and our weekly film rundown here.
📅 Visit our On The Radar list to find upcoming events around Nashville.
🎧 On Spotify: Pamphleteer's Picks, a playlist of our favorite bands in town this week.
👨🏻‍🌾 Check out our Nashville farmer's market guide and our 2023 southern festival guide and 🎥 2023 movie guide.
TONIGHT
🎻 Triathlon + Fountains and Pines of Rome @ Schermerhorn Symphony Center, 7:30p, $25+ Info

🎸 Cat Clyde @ The Basement, 7p, $15, Info
+ folk singer-songwriter
🪕 The Cowpokes @ Acme Feed & Seed, 12p, Free, Info
🍀 Live Irish Music @ McNamara's Irish Pub, 6p, Free, Info
🎸 Kelly's Heroes @ Robert's Western World, 6:30p, Free, Info
✹ WEEKLY FILM RUNDOWN: October 27-November 3
The latest releases and special screenings hitting Music City this week. For a list of new and upcoming films, check out our 2023 Movie Guide.
Anatomy of a Fall When a respected author's husband falls to his death from the attic of their chalet in the Alps, the media and legal system dissect her troubled marriage in this brilliant interrogation of the courtroom drama that won the Cannes Film Festival. Read our review here. Now playing at AMC Thoroughbred and The Belcourt.
Five Nights at Freddy's America's favorite kid-friendly video game about murderous animatronic Chuck E. Cheese ripoffs finally gets the big screen treatment with The Hunger Games's Josh Hutcherson as the misfit security guard tasked with spending those endless evenings at the decaying pizza parlor. It's sure to topple Taylor at this week's box office, but there's no way it's as good as the Nicholas Cage vehicle Willy's Wonderland. Now playing in theaters.
Freelance I don't know how an action romcom from the director of Taken that stars John Cena and Alison Brie as a private security guru and journalist who find themselves in the middle of a developing world military coup has a 0% Rotten Tomatoes score, but I'm dying to find out. Now playing in theaters.
After Death A "gripping" documentary that explores the afterlife (including people who went to hell!) from Angel Studios, the masterminds behind Sound of Freedom. Now playing in theaters.
See the full list

📰 Check out the full newsletter archive here.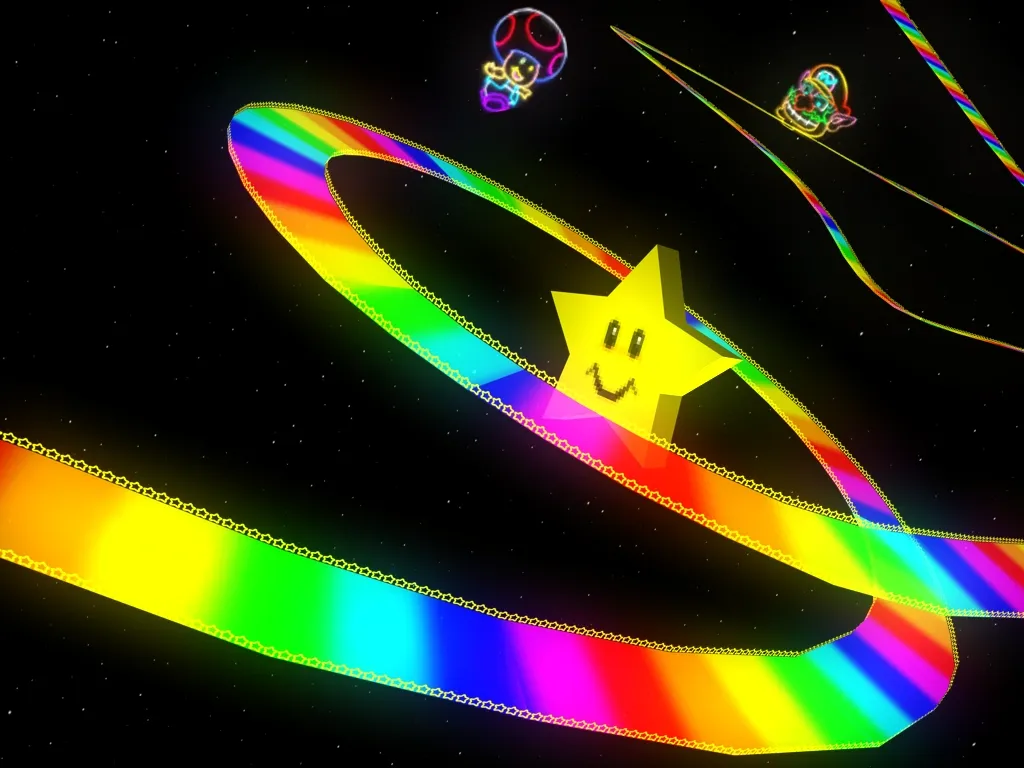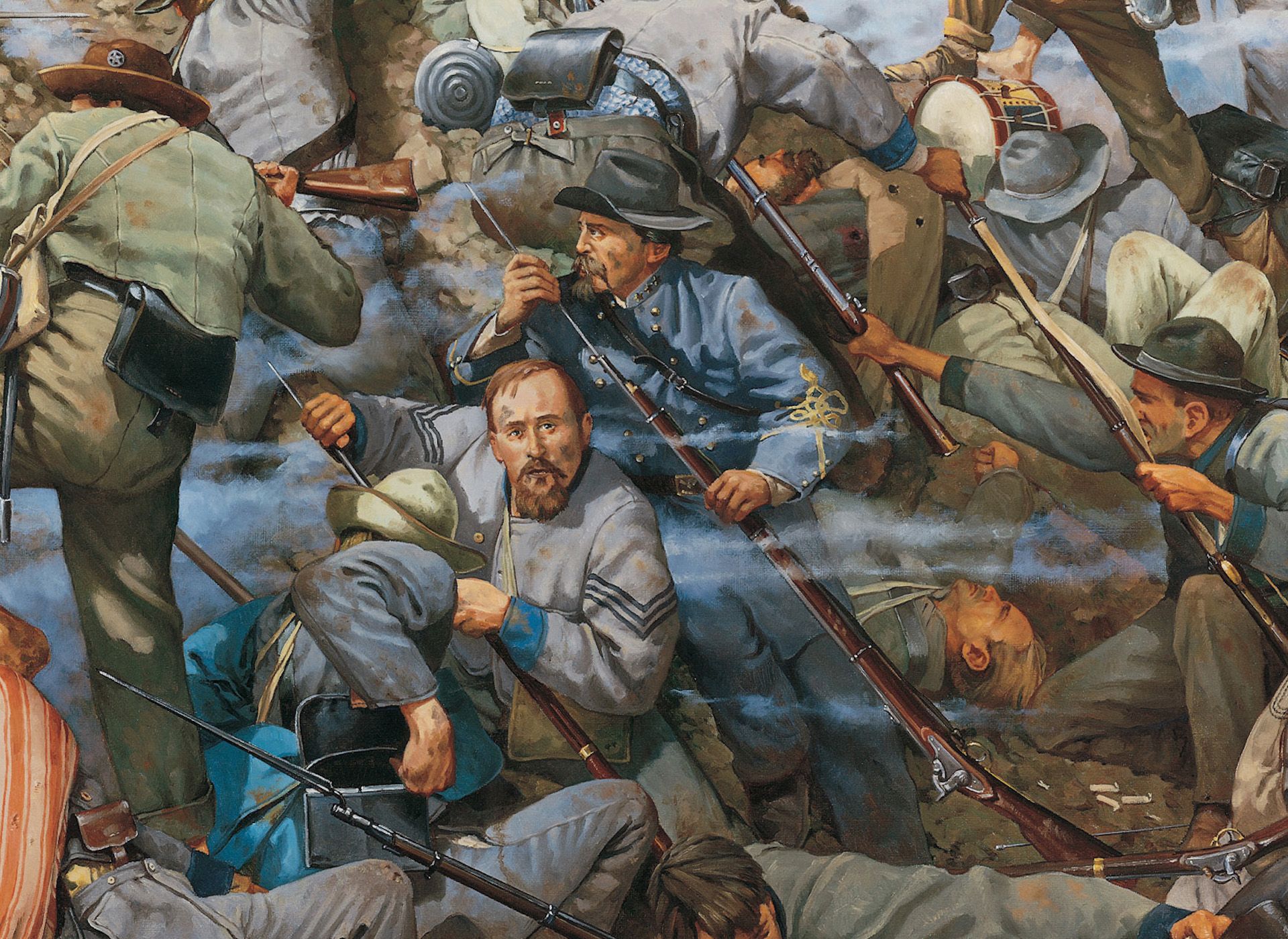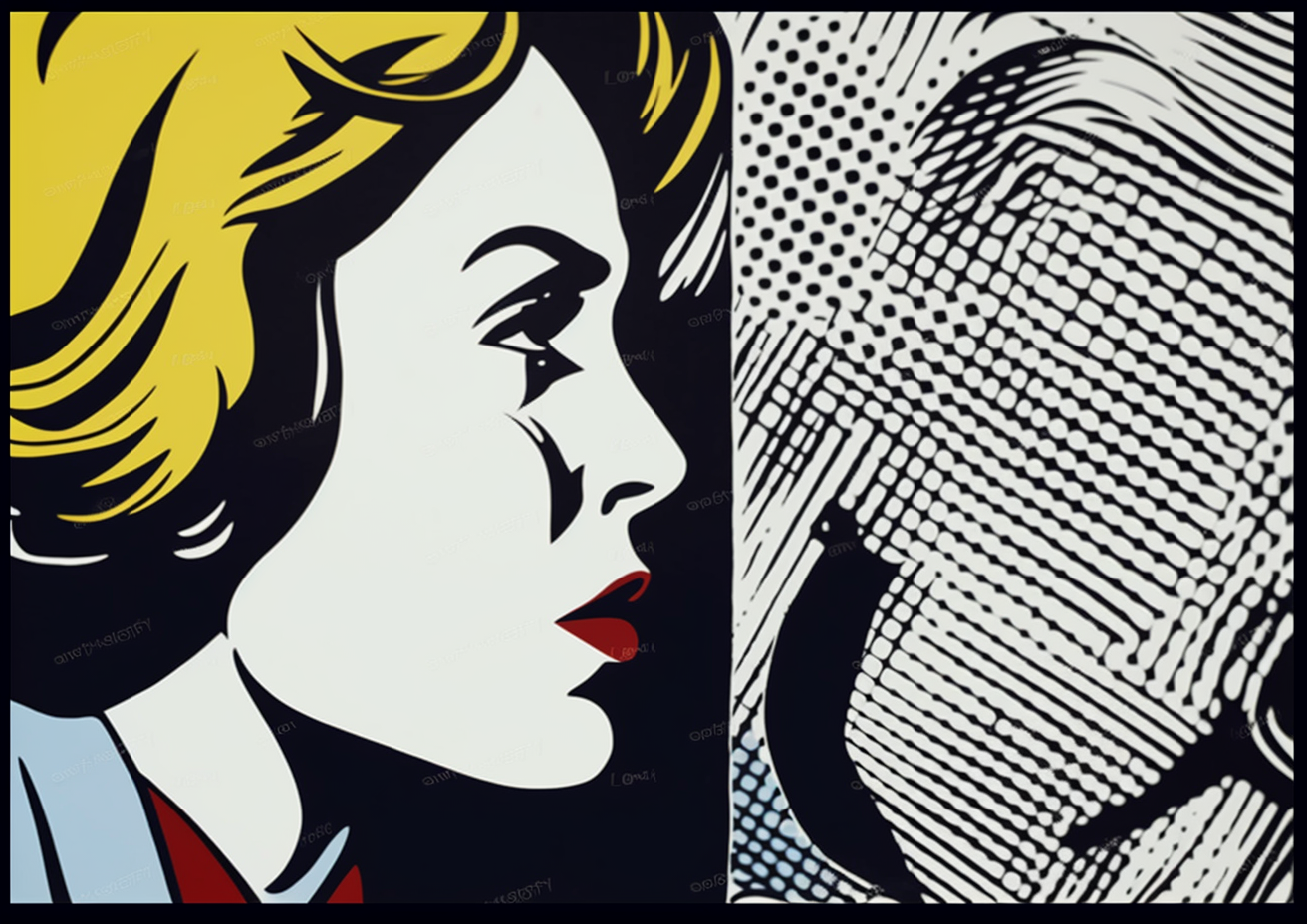 YOU MAY ALSO LIKE