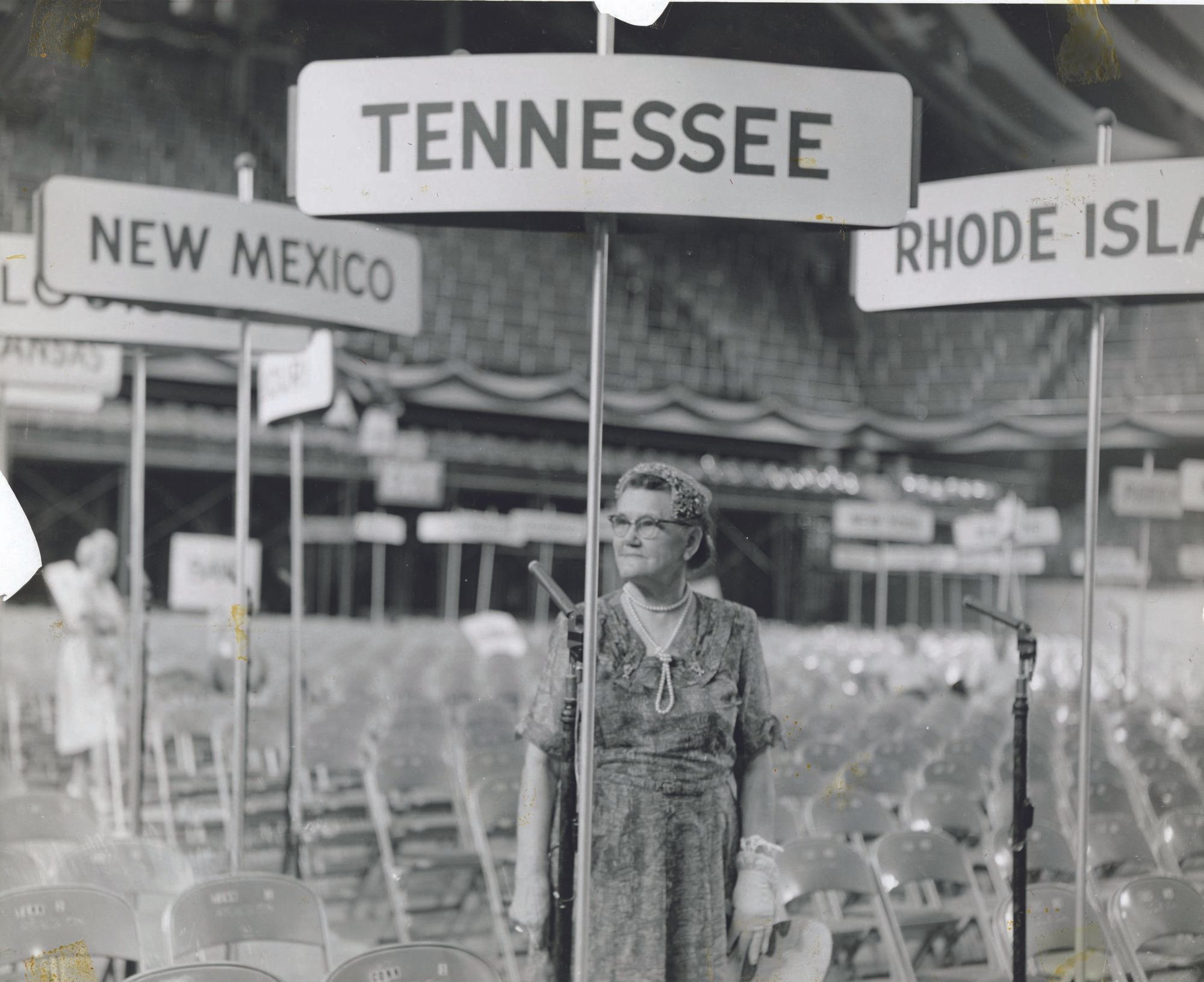 No. 537: Raining on Election Day
🗓 Today, Davis goes to vote, Jerod watches Asteroid City, and Megan talks noise ordinances.
Good afternoon, everyone.
Don't let the rain suppress your voter activity. There are probably a litany of studies on how the weather affects elections. None of us have time to get into that, but by the time you get this email, I hope you've made it to the polls.
I'm an election day voter. I like the line. It's the only time I'll wait in a line to do anything. There's something very American about waiting in line to do your civic duty. If you're unsure where to go, plug your address in here.
In other news, Davis recorded an excellent conversation with Jano Tantongco about his piece on pharmaceutical drugs, and about the time you receive this email, Megan will be live discussing the latest Metro Council meeting plus some last-second electoral news.
Onward.
🗳️
Voter Guide Be sure to check out our voter guide, complete with information on candidates, important dates, and more. (View)

❒ ASTEROID CITY'S AMERICAN TRAUMA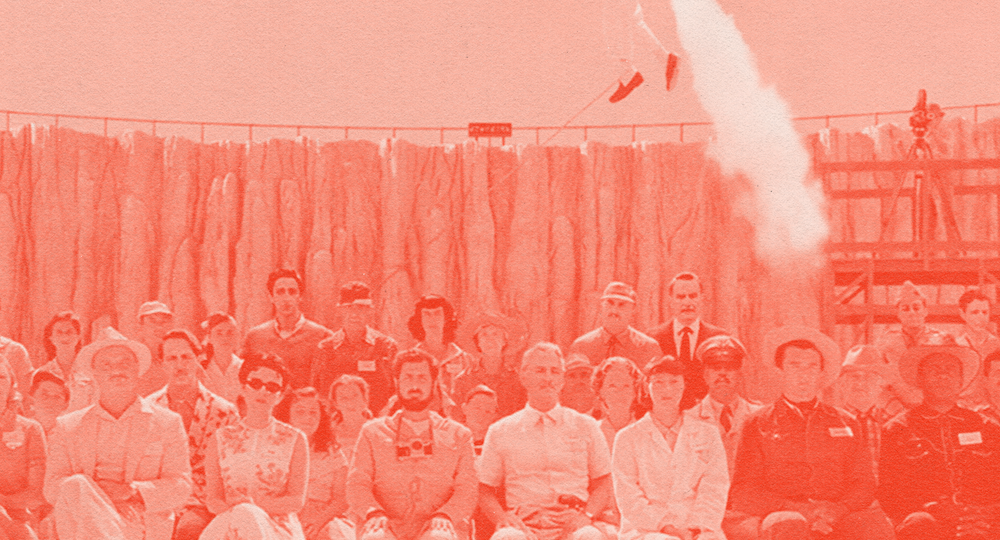 From Jerod Hollyfield
The fourth in a series on exploiting tragedy in the movies. Read Part 1, Part 2, and Part 3.
Shortly before the grand finale of Wes Anderson's breakout film Rushmore, dilatant teen Max Fischer (Jason Schwartzman) accosts millionaire Herman Blume (Bill Murray). Both are vying for the affections of Miss Cross (Olivia Willams) an elementary school teacher at the prestigious academy Max has just flunked out of. As an annoyed Blume drives off, Max bellows, "I saved Latin. What did you ever do?"
In the intervening years between Rushmore's release and Anderson's latest, Asteroid City, the Austin, TX, indie filmmaker has become the only director who could rival Quentin Tarantino as the poster child for the contemporary American cinema. Anderson's bright palette and obsessively symmetrical compositions have become an aesthetic unmoored from his movies, leading to an onslaught of parodies that have often garnered audiences that exceed that of his work. The Instagram page "Accidentally Wes Anderson" has spawned a travel and apparel brand that, armed with the director's tentative blessing, has built a fan base requiring only a cursory knowledge of his filmography.
Continue reading...

♬ THE DAY THE MUSIC DIED
According to Councilmember Welsch, 300 people signed up to speak during the public comment period at the council meeting on Tuesday evening. Though only 10 of them were allowed to take the mic, they were all there for the same purpose: to save the music in Music City.
A bill, BL2106, has been proposed to limit the sound pollution downtown. If passed, the directions of speakers, the use of "wedges," and readings of over 85 decibels during business hours and 70 decibels during off hours would result in a violation; all in the name of public health and safety.
These violations would be enforced not only by MNPD, but also by the Nashville Department of Transportation and the Department of Codes and Building Safety. It's no wonder those who make their living on Broadway came out in full force. "Nashville musicians are the first ones to step up when there's a time of tragedy… and offer our help for free," said John Stone, a local legend and regular performer at Kid Rock's and Tootsies. "We're the last ones considered for an ordinance, or statutes passed that affect us directly."
THE WRONG KIND OF KIND
As speaker after speaker approached the mic to explain issues with the proposed ordinance, it became clear that BL2106's authors didn't take into consideration the numerous ways it could go south. By the end of the 20 allotted minutes, the public comment period sounded like a Green Eggs and Ham bit:
It does not address overall noise pollution,
It does not have a selective enforcement solution, It does not consider window layouts in bars,
It only targets venues—not pedal taverns or cars,
There are different regulations for night and day,
And exemptions for moneymakers, like Grand Prix and CMA,
If public health and safety are the reasons for this plan,
It seems a bit biased, Sam-I-Am.
Isaac McNaney, a local musician, put the decibel limit into perspective. "Nightclubs seem to be exempt from this and they run about 100 to 120 decibels," he explained. "A whisper is 30 decibels. A normal conversation is approximately 60 to 65. Most Broadway venues average about 80 decibels without music. The streets of Broadway average about 85 to 90."
The 85 decibel limit was likely chosen based on recent studies, which state that "8-hour time-weighted average exposures to this level or higher are considered hazardous." That being said, a Music City with music you're unable to hear above the general chatter of patrons downtown seems hazardous to tourism. John Taylor—aka Uncle John, entertainment director for​ Tootsie's World Famous Orchid Lounge—gave the council a brief history, reminding them of what Broadway did for Nashville:
Music was dying down here. Music was going to Branson, Missouri. Steve Smith saved Tootsies and had it erected as a historical landmark. If [he] hadn't, they would have torn down all the bars on Broadway then. This is the same feeling that we're getting. Why do you want to close the music that brought millions and millions and millions of dollars of revenue into the city?
WILL THEY TARGET YOU, TOO?
Speaking of Steve Smith, this poses the same question we brought up last Friday: What sort of people do these politicians want in the city of Nashville? Freddie O'Connell, a native Nashvillian and a sponsor on this bill, has made it clear: "If every place owned by Steve Smith closed, the city would be safer, Broadway would be less obnoxious, and the beer would be cheaper." O'Connell, and others like him, have no issue strategically throwing their political weight around to favor the "kinds of people" they'd like to "attract to this city."
Stone said it best:
Can you imagine going to see Beyoncé or the Rolling Stones and get in there and listen to them turned down to about 85 decibels? You'd basically be sitting in your seat just listening, instead of doing what you really do at a concert, and that's feeling it with your entire body. That's what people come here to Nashville to do.
In the "new Nashville," the question is: do you make the cut, or will they cut you off?
HEADLINES
Tennessee overhauled how it taught reading. There are signs it's working (Tennessean) Pat Bashir's excitement was contagious as she led a story hour at the downtown Nashville Public Library on a late July morning. Within a few minutes, around 40 kids and adults were on their feet dancing, stomping, clapping, waving their arms and laughing as they sang.
Gov. Lee Promises To Make Special Session Call, Sponsor Bills Amid GOP Opposition (TCN) Still facing challenges from Republican leaders, Gov. Bill Lee confirmed he will make an official call for a special session and sponsor several bills, including one he floated this spring dealing with extreme risk orders of protection.
Lee again pitches Tennessee Highway Patrol jobs outside the state (TNJ) Gov. Bill Lee is launching his third effort to recruit new state troopers from outside Tennessee.
DEVELOPMENT

THINGS TO DO
View our calendar for the week here and our weekly film rundown here.
📅 Visit our On The Radar list to find upcoming events around Nashville.
🎧 On Spotify: Pamphleteer's Picks, a playlist of our favorite bands in town this week.
👨🏻‍🌾 Check out our Nashville farmer's market guide and our 2023 southern festival guide and 🎥 2023 movie guide.
TONIGHT
🎸 Sweeping Promises @ The Blue Room, 8p, $20.72, Info
+ art-pop

🎸 Hannah Flora @ The East Room,8p, $10, Info
+ southern goth rock

🍀 Live Irish Music @ McNamara's Irish Pub, 6p, Free, Info
🎸 Kelly's Heroes @ Robert's Western World, 6:30p, Free, Info
🎸 Open Mic @ Fox & Locke, 6:30p, Free, Info
+ vet community here

📰 Check out the full newsletter archive here.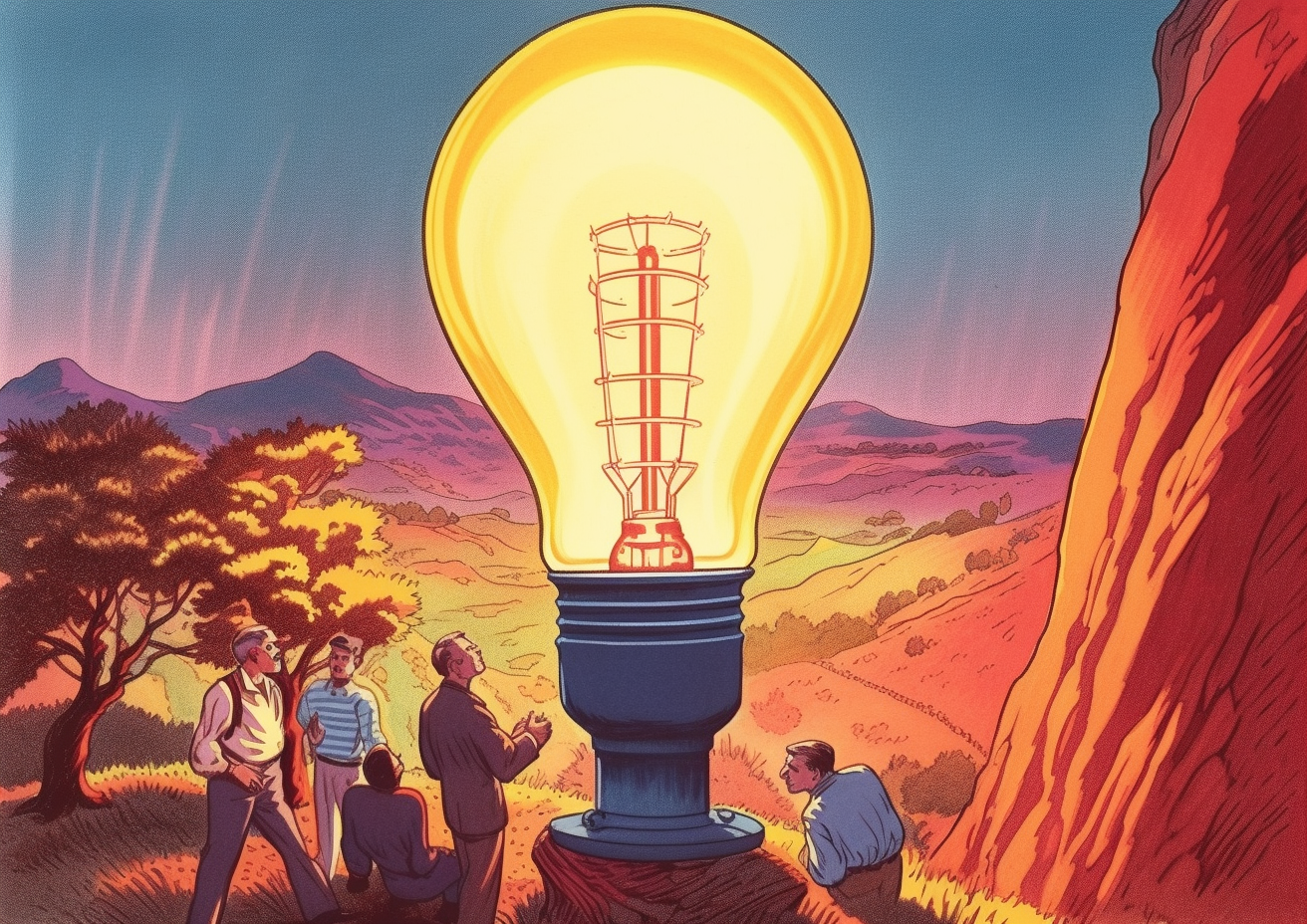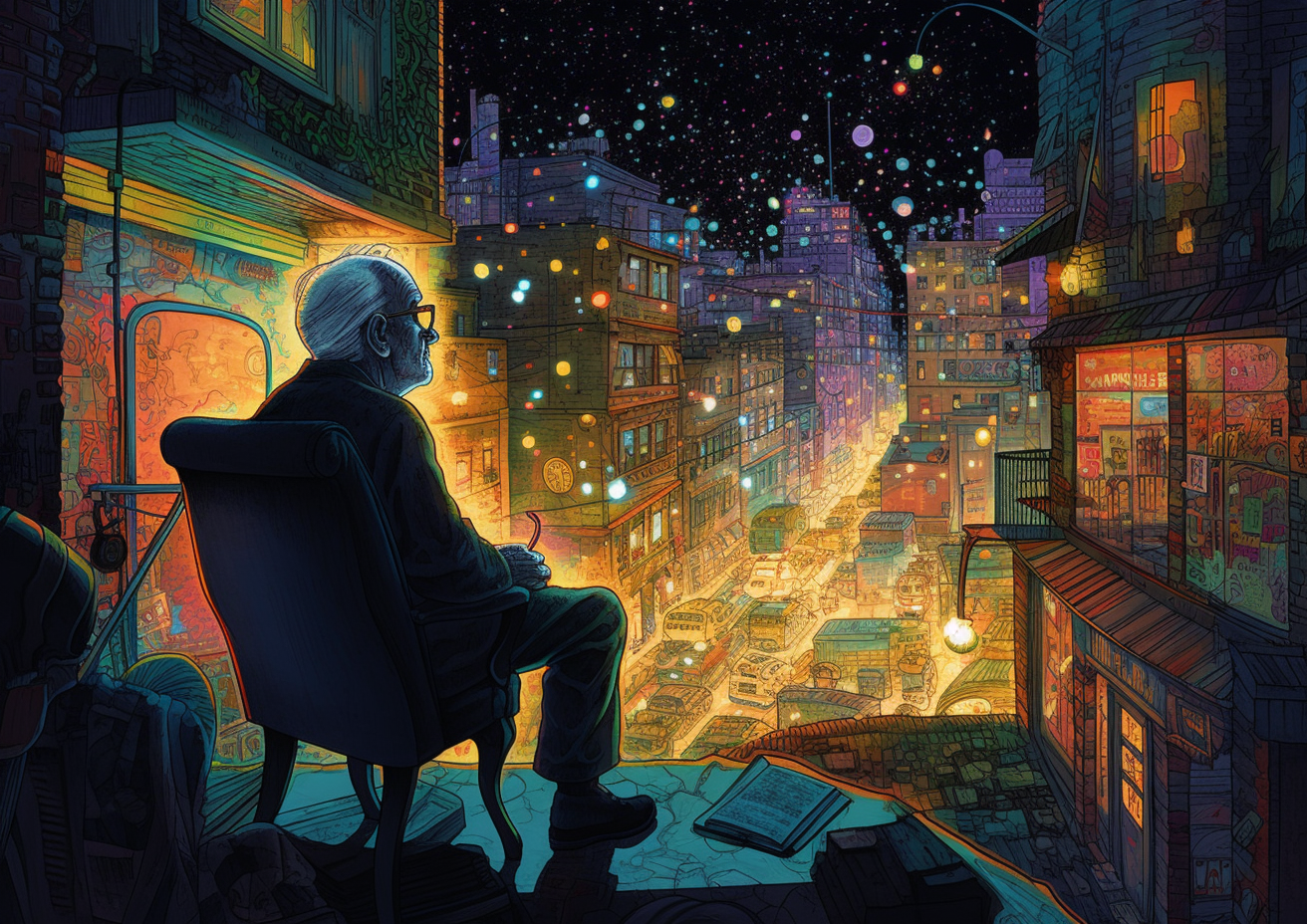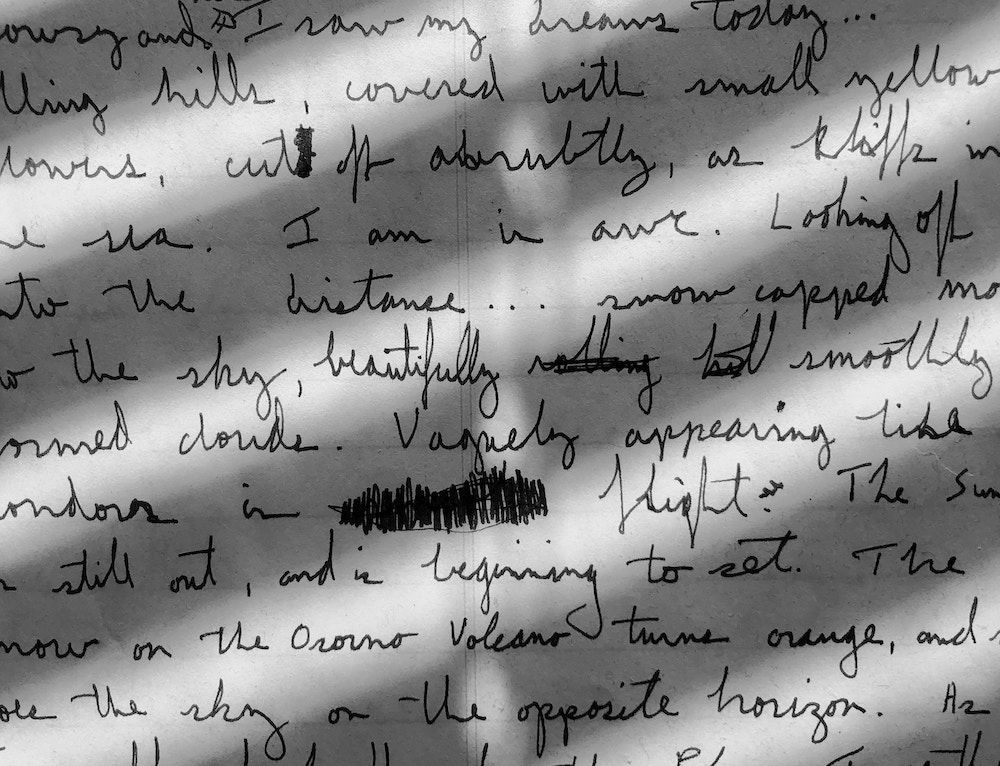 YOU MAY ALSO LIKE